These
EXACT

Steps Took Me From Working as an Electrician to Earning

$10k+ Per Month

as My Own Boss Online

And now you can get access to them for FREE, no credit card required…

On this page, you're going to learn…
How you can make REAL money online (without the bullsh*t)
How you can get started as soon as today
How you can get all the best tools, training & support for free
How you can predictably skyrocket your income
…and how you can get access to my personal 1-on-1 help
Hey there! My name's Dale – I'm the founder of Living More Working Less & I've been fortunate enough to have been making a living ​working exclusively online since 2012… But prior to that, I ​was just your average guy working as ​an electrician on the steelworks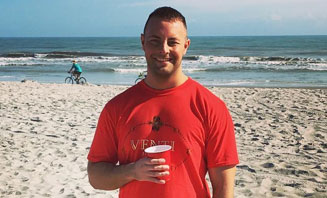 I simply became kinda fed up of working the 9-5 & figured that there had to be more to life than just merely "getting by" living paycheck to paycheck each month worrying about bills…
​So I started looking for alternative (legitimate) ways to make money instead
And That's When I ​Found Myself Exactly Where You Are Right Now…
Not all that long ago I was the one who was searching Google ​for ways to make money online & ​now here I am today showing you how to do it​ – it's pretty crazy how things have turned out
​​I ​was totally brand new​ to all this & back when I first started I had no idea if it was even possible to make real money online – ​but I discovered that yes it actually is
To my surprise just a short 6 months into my online journey I found myself earning more money online than what I was earning working full-time as an electrician
So I Made The Decision To Leave My Job Altogether
Now things are a little different as these days I'm able to spend a lot more time travelling (thanks to my online business enabling me to earn from anywhere in the world)…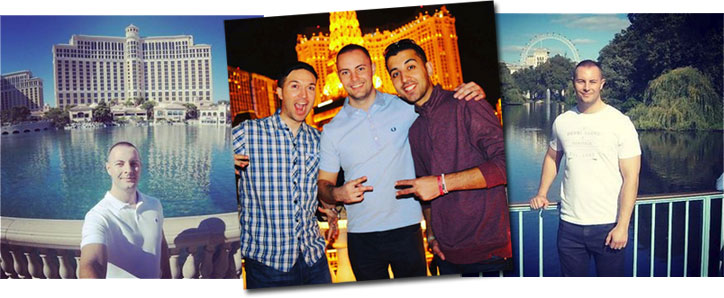 And I'm finally able to spend my time doing the things that I actually enjoy doing without needing to ask my boss for time off…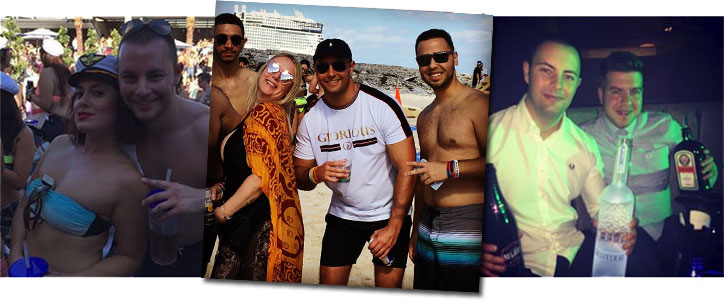 It's safe to say that having an online business has given me an amazing sense of freedom & I'm so glad I made the decision to get started.
But I'll Be Completely Honest With You…
You'll have probably seen a lot of so-called gurus online claiming that their "systems" ​​can make you lot's of money without you really having to do anything
​They'll typically say things such as "you can just plug in and profit"​ or that "everything is done-for-you" & that all you need to do is buy into their program to begin making money…
I know all about them because I found out the hard way that those systems promising easy riches are nothing but​ ​scams built to take your money
I learned that making good money online is definitely possible & that anybody can do it but you must be prepared to put in some work to make it happen – there's no such thing as money for nothing like most of those systems make out
However, providing you're willing to put in some work you CAN (and will) find success with what I'm about to show you on this page
So How Do I Actually Make Money Online?
The truth is the way I make money is actually very simple & when you hear it you will be probably be surprised because it will have been staring you in the face each time you go online
You see basically – using a really simple free tool (that I'm going to share with you in a moment) all I do is create small web pages that connect people with the products they are looking for online and I get paid handsome commissions by the sellers in return
So as an example let's say somebody searches for a product on Google or Bing. If they click through one of the web pages I've created & then purchase something – I get paid
And the commissions can vary but for some of the products that people have purchased I've been paid over $500+ from a single sale, without even having to speak to anyone.

Pretty cool, right?
And You Can Do This With ANY Products…
Nearly all of the big companies like Amazon, Best Buy, Apple etc have programs known as affiliate programs through which you can promote their products for money
So basically you can promote almost any products you can think of, meaning as an example if you are interested in dogs you could create a web page about dogs & promote dog-related products or if you are interested in sports you could create a web page about sports & promote sport-related products…
The possibilities are endless!
There are around 2 billion people online at any given time so if you're thinking of something you are interested in but wondering whether or not you can actually make money with it the answer is most likely YES, you can & probably lot's of it too!
Plus, It Can Even Provide You With an
Entirely Passive Income

…

One of the most awesome things about this method is that once the web pages are created they can keep earning you money again & again even years down the line without you having to do anything extra

Just take a look at the screenshot below for example:


The person who created that web page published it way back in 2013 yet it's still listed on page 1 of Google which means it's still making the owner money
So from a one-time effort, the owner of that website has been generating a passive income for well over 4 years at least which is pretty amazing I think you'll agree
And It's Only Going To Get Better…
Over the next few years, the amount of new people using the internet is set to keep on increasing which means if you get started now you can make money from all of these new people who will be searching for things online through the likes of Google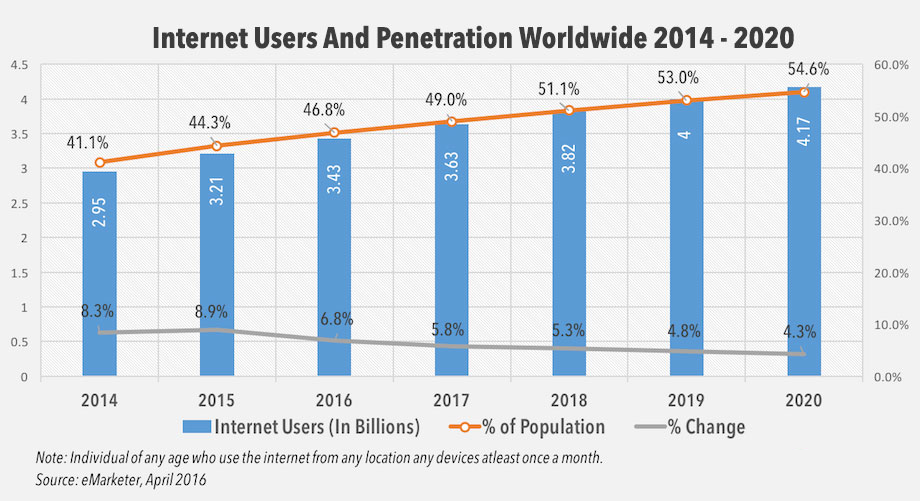 By 2020 there is expected to be over 4 billion people using the internet so the amount you can earn from this method is pretty much unlimited
Update: The number of expected online customers has HUGELY increased due to the pandemic meaning there has literally never been a better time for you to get started with this.
And the more web pages you create, the more money you will be able to make – it's as simple as that which means that YOU are in full control of how much you want to earn

So How Can You Get Started?
The good news is that I've put together a completely free program named Commission Academy that will walk you step-by-step through the process of getting started, right from the beginning.
You'll be provided with a series of short videos (or written training, if you'd prefer) that will explain everything in more detail & then show you how you can get started.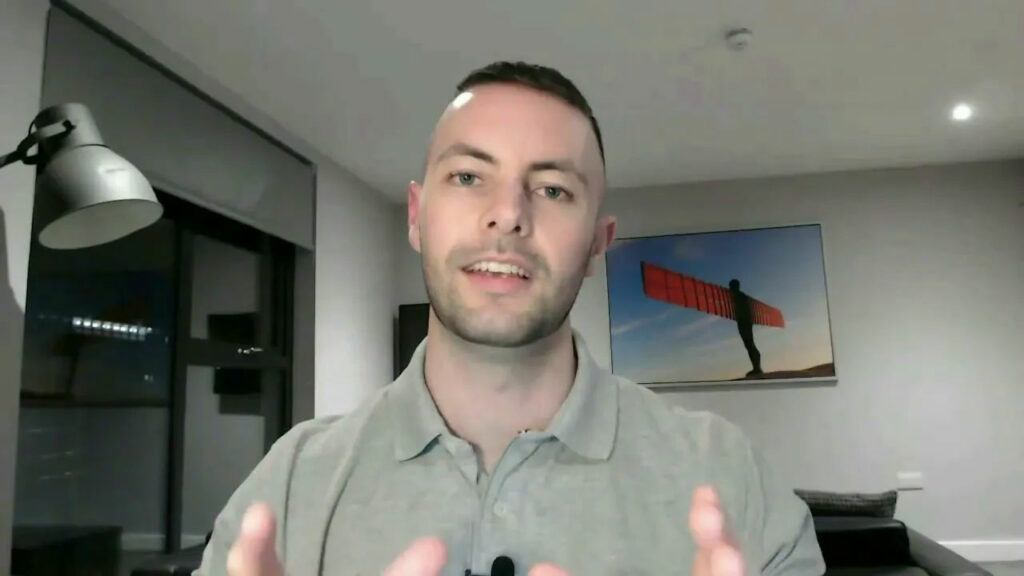 This means that if you'd like to, you'll be able to get started quickly even if you're just a beginner.
And on top of the free training, you'll also be provided with access to free (and powerful) resources that'll not only enable you to get your web pages set up with ease but will also enable you to skyrocket the overall revenue that you're able to generate.
You can check it all out here right now.
And don't worry there's no credit card required or any "trial" that you have to remember to cancel, free really means free because I'm truly passionate about helping others to get started online.
Unlike those other so-called "gurus" that just want to squeeze you of your cash by suckering you into their hyped-up (and junk) systems, I'm a firm believer in the well-known Zig Ziglar quote:
You can get everything in life you want if you will just help enough other people get what they want.
So I do things differently… Which is something that I hope you'll appreciate. 🙂
But I totally understand if you're still sceptical, you have every right to be. There's SO much junk on the internet, especially when it comes to making money online. It can be hard to know who you can trust.
However, thankfully you don't have to just take my word for it. Instead, you can check out what sort of things the other people who are getting started with it are saying below: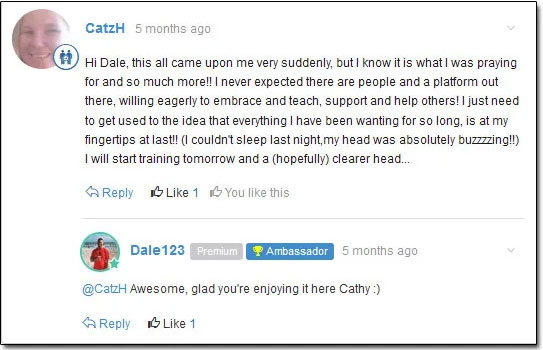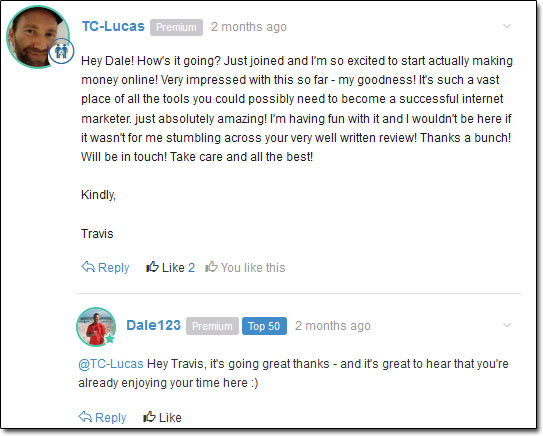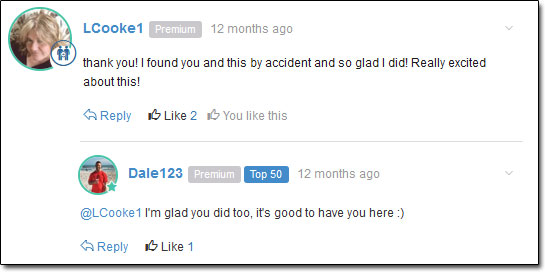 And of course, rather than just hearing what the newcomers are saying you can also feel free to check out the results from the members that have decided to put the steps into action:
Or alternatively, you could just create a free account & check it all out for yourself.
"But What If I'm Not Technical?" I Hear You Ask…
In short, it doesn't matter.
The honest truth is that these days you don't need to be "technical" or "computer-smart" in order to make good money online & I myself as a former electrician am living proof of that.
You see, many years ago you likely would have had to be experienced with computers (and know "code") to succeed online but nowadays, there are lots of tools & resources that make the process super-simple.
And those are the exact tools & resources you're provided with access to via Commission Academy.
In fact, one of the tools (named SiteRubix) literally enables you to launch your very own profit-ready website in just a mere 4 steps without the need for any technical knowledge whatsoever.
Take a look: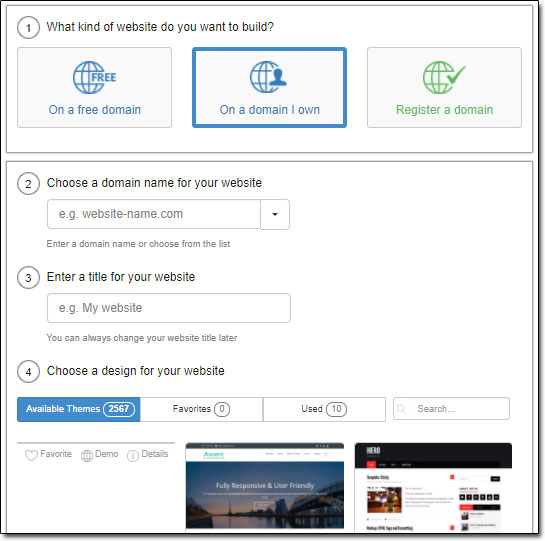 All you've got to do is simply choose the address for your website – choose a title – choose a theme, and hit BUILD!
You can literally have your own professional looking (and profit-ready) website live on the internet ready to make money in under 30 seconds, even if you've never built so much as a single website in the past.
And that's no exaggeration… You can try it out for yourself for proof right now if you want.
There's Gotta Be a Catch, Right?
Wrong.
You sign up for free, you go through the free step-by-step training & you decide whether or not you want to take action on what you learn to build a successful business.
The only "catch" is that if you don't take action, you won't see results.
I mean sure, I could sit here & sell you a fairytale just like most of the other "gurus" do when they promise that in return for $47 you'll get access to a push-button system that'll pump money into your bank, but I'd prefer to actually help you instead.
Obviously it's up to you whether or not you decide to accept my help, but my offer's there on the table for you all the same.
And I'll Even Give You My Personal 1-on-1 Support
Yep, seriously. If you decide to become a member of Commission Academy, I'll even throw in the offer of my personal support & mentorship to help make sure you get off on the right tracks.
You see, I'm an affiliate too – and not only do I love it but I also genuinely love helping others.
So as a member of Commission Academy, you'll have direct access to me & you'll be able to reach out to me whenever you like for help & support (should you ever need it).
And given that I've officially been recognized as a Super Affiliate by Wealthy Affiliate (the largest affiliate marketing platform in the world) you can rest assured that you'll be getting help from somebody who genuinely knows his stuff.
Hint: that's a title that's been awarded to less than 50 people in the whole world. 👀👑
Below you can actually see a picture of me taken at the annual Super Affiliate conference in Las Vegas: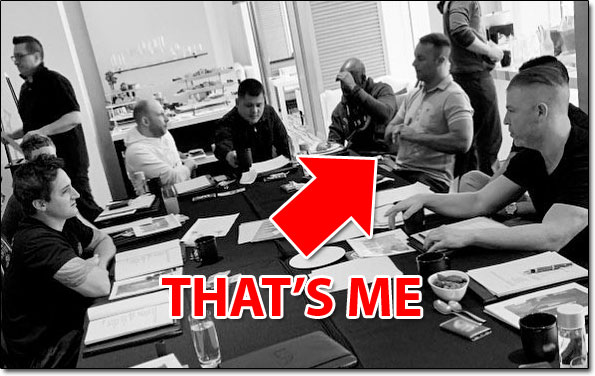 So if you want to get started online & begin making money, then without meaning to sound like I'm tooting my own horn this is probably one of the best offers you'll ever come across.
Free training, free access to powerful tools & resources AND personal support from a Super Affiliate.
Plus, I'll also send you a chocolate cake in the mail.
Okay so I might be joking about the cake but everything else is real & it's right within your grasp. All you need to do to secure my offer is simply go on ahead & create your free account.
I'll be looking forward to seeing you on the inside & who knows, maybe we'll get to meet in person at the next Super Affiliate conference? That would actually be pretty awesome.
And if you DO make the conference, then I'll definitely get you the cake – how's that sound?
I thought you might like that. You can claim your cake here. 😂
Still Reading? Guess You Want a Peek Inside 👀
You're either very cautious, or your mouse has broken so you can't click on any of the links.
If you're cautious, I respect that & as a result, not only will I give you a peek inside below but I'll also explain exactly what you get inside of the Commission Academy program & what it teaches.
And if your mouse has actually broken, here's one I recommend on Amazon (affiliate link 😉). It's an ergonomic one that literally changed my life… I'll let you figure out how to click the link though.
Now, onto the sneek-peek…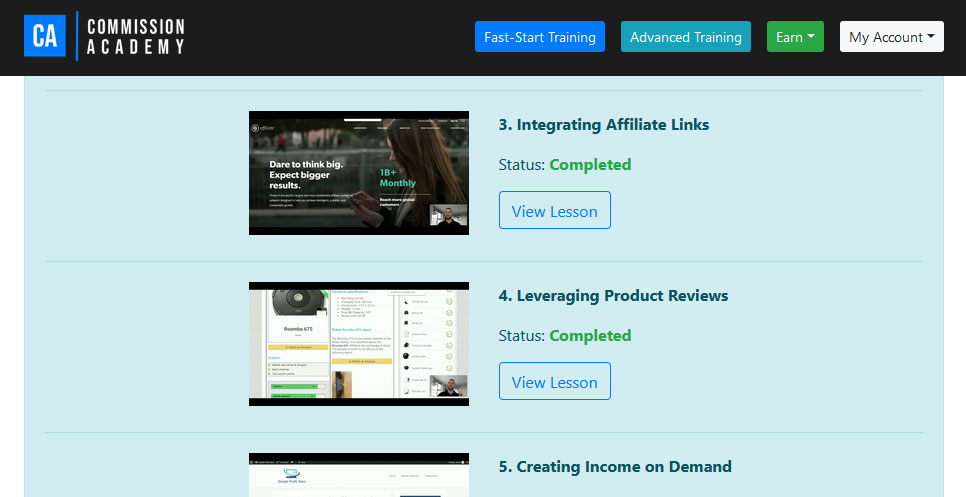 That's what it looks inside of Commission Academy.
Step-by-step training & you get to choose whether you view the training in either video or written format, whichever you prefer.
So, next question – what will you learn inside the academy?
Well, initially you'll be taken through a 3-step process known as the "Setup Wizard". This will introduce you to affiliate marketing & explain the process of how money is actually made.
Plus, in step 3 you'll also get to launch your affiliate website (yup, totally free of charge).
Then from there, you'll be provided with access to the "Fast-Start Training" which essentially walks you through the process of setting up your website & then preparing to actually make money.
The Start Up process consists of 5 videos outlining the following:
Laying The Foundation For Success
Customizing Your Website
Creating Your Initial Content
Leveraging an Email List
Preparing To Make Money
And after that you'll move onto the Make Money training which consists of the following 8 videos:
Finding Profitable Keywords
Creating Content That Ranks
Integrating Affiliate Links
Leveraging Product Reviews
Creating Income on Demand
Scaling With Videos
Outsourcing Content Production
Congratulations & Your Next Steps
By the end of that, you'll be in a position to be making money as an affiliate & you'll also then be shown how you can put your business on autopilot to generate a truly passive income.
You get so much stuff that you've probably forgotten it's free, right?
Well, it is, so why not go ahead & create your free account right now to get started.
I'll see you on the inside & will be looking forward to helping you succeed. 🙂
Still Need More Proof?
Don't worry, I've got you covered…
…or make yourself the next success story by getting started here