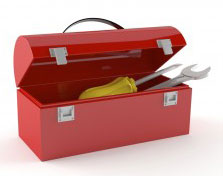 Anybody can easily start their own blog, but to be able to run it effectively & maximize the revenue that it generates you need to be using the right tools.
The tools that I'm about to share with you on this page are the tools that I personally use & they are tools that will help you do a whole bunch of different things such as get more visitors to your blog, obtain more email subscribers & even automate some of your tasks to increase productivity.
Note: Certain tools I no longer use because I either found alternatives or my requirements changed, however at some point I clearly felt that they were beneficial to me so I've left them included in the list below. Where this is the case I'll make it clear & I'll explain the reasons as to why I stopped using them.

Table of Contents
This Blog (Theme)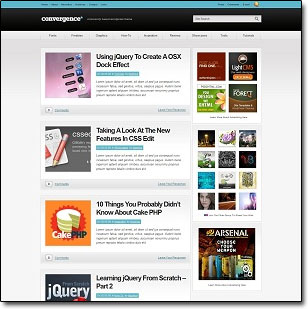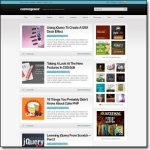 Convergence – I originally launched my blog with the Convergence theme installed but then after a couple of months I decided to change over to a custom theme instead as it allowed for more flexibility. Unfortunately it looks like the Convergence theme is no longer available to download as the developers seem to have stopped updating it.
Click here to go back to the top.
This Blog (Plugins)
iThemes Security – If you're serious about building a successful blog then it's security is paramount. iThemes security is a "done-for-you" plugin that puts armed guards on the doors of your WordPress installation & helps prevent various different attacks. It's also highly configurable too so if you're an advanced user you really can use the iThemes plugin to take your site security to the next level. On top of all that it'll automatically back up all of your files & databases as well – definitely a 10/10 plugin.

Social Warfare Pro – In today's social media society picking the right social media sharing plugin for your blog is actually very important. I didn't realise just exactly how important it was until around 4 years into my blogging journey but after making the decision to install the Social Warfare plugin my share count went skyrocketing. This of course helps to send immediate traffic, but also massively helps when it comes to search engine rankings too. I've tried LOT's of social media plugins and Social Warfare is hands down the best IMO.
Thrive Content Builder & Landing Pages – I was fed up with paying a monthly fee for LeadPages & decided to look for alternatives which is when I discovered this awesome plugin created by Thrive. It's basically a tool provides you with a powerful editor & a whole bunch of "done-for-you" templates to enable you to take your blog content to the next level. I personally use it to build landing pages like this one and since unlike LeadPages it's just a one-off fee it's much easier on the bank balance too.
Thrive Leads – As a standalone plugin this will enable you to add various different opt-in forms & lightboxes around your blog to help you obtain more email subscribers, but it also integrates nicely with the Thrive Content Builder & Landing Pages plugin too. You'll get a dashboard from which you can track conversion rates & you can control the display settings for each of the individual opt-in forms with the ability to set things like time-delays, scroll-percentage & exit-intent. It also has powerful A/B split testing functionality too.
OptinMonster – Before making the decision to switch to Thrive Leads I was originally using OptinMonster to power the lightboxes on my blog but primarily based on cost I decided to ditch it. Whilst I do feel that OptinMonster provides better control over the display settings than Thrive I also feel that it would be overkill (and a waste of money) to run both OptinMonster and Thrive alongside each other. If I was only displaying lightboxes then I'd probably choose OptinMonster, but since I'm running landing pages too Thrive is just the logical choice IMO.
Opt-In Panda – This is an awesome little plugin that enables you to lock away part (or all) of your content and require that your visitors enter their email address & subscribe before they are given access. If you feel like you've got some valuable content to give away then this could be a really great tool to help you dramatically boost your email subscribers. It's highly configure & comes with plenty of different out of the box designs too – great for locking away eBooks.
Social Locker – I LOVE the social locker plugin and I've used it on several of my websites with massive success. It works similar to the Opt-In Panda plugin by locking away your content but this one (hence the name) requires that the visitor complete a set social media action before they can gain access. This entirely depends on how you set it up but it could mean that they either need to like or share the content before they are granted access.
Thirsty Affiliates – Whilst this is a plugin that's clearly targeted at affiliates I feel that it's a plugin that every blog needs to have – it just makes managing links so much easier. Basically rather than link directly to websites from within posts/pages you can set up a link inside of Thirsty Affiliates which you'll link through instead & your visitors will be seamlessly redirected to wherever it is you intended on sending them. Instead of manually going through every post & updating the links when a website decides to change it's URL you can easily just update the redirect inside the Thirsty Affiliate dashboard.
Restrict Widgets – This is really simple yet highly powerful plugin that enables you to set "hide on" or "display on" options for each of your widgets. I personally use it to show different widgets depending on whether the user is viewing my blog from a mobile device or computer but it can be configured to hide or display widgets in pretty much any situation, such as whether they are viewing a specific post/page or simply if they're logged in or out. If you're targeting your users properly (which you should be) then this plugin is a must-have.
Shareaholic – I'd been running Shareaholic on my blog for years and I felt like it was a great plugin BUT one day I ran a speed test & noticed something very untoward. Shareaholic was running a bunch of suspicious redirects & killing the speed of my blog – plus somehow the "show ads" and "monetize affiliate links" settings kept switching themselves on when I had specifically turned them off several times. It's a shame really because I had used this plugin to display "related post" and it was a great monetizer but I just lost all trust in the plugin & decided to uninstall it. There's several other websites reporting similar goings-on too but I feel it was a blessing in disguise as that's what led me on to Social Warfare which has since sent my social shares skyrocketing.
Yoast SEO – When it comes to SEO (helping your blog rank higher in search engines) Yoast is the bomb. If you don't know a great deal (or anything at all) about SEO then Yoast will walk you the process & help make sure your site is configured the way a search engine would like it to be. If you do know about SEO then Yoast will give you a whole bunch of additional options that you can configure, basically making your on-site SEO more manageable as opposed to having to directly edit files.
WP Smush – If you don't have WP Smush already installed then you need WP Smush installed, it's that simple. WP Smush is an image compression tool that basically shrinks the filesize of your images as you upload them which helps to massively increase the speed of your site. You can also use WP Smush to shrink all of the images that you uploaded prior to installing it.
WP Rocket – In my opinion WP Rocket is the best caching & site-speed tool available for WordPress. Unlike many of the other plugins which require quite a bit of configuration before they get into action WP Rocket works straight out of the box & provides great results. If you don't currently have a caching plugin installed on your blog (or maybe don't know what one is) then your next step should definitely be to go ahead & install WP Rocket. It will basically tell your browser (and the browsers of your visitors) not to keep downloading the site's files every time they visit & to use the ones that have already been downloaded instead which will dramatically increase the loading speed of your blog. It also gives you the option to enable lazyloading too which basically means images on your blog won't be loaded until they actually come into the users view, stopping images being loaded unnecessarily – this feature alone is worth it's weight in gold.
Social Media Feather – I was using the Social Media Feather plugin to add social media buttons around my site which enabled my visitors to follow me, but similar to my problems with Shareaholic this plugin turned out to be running a whole bunch of redirects in the background which is totally unnecessary to display just a few share buttons. I decided to ditch it since it was slowing my site down & I actually just ended up adding a bit of HTML code to do the job instead.
Autoptimize – This is a plugin that will help you really take the loading speed of your blog to the next level & it integrates with WP Rocket very nicely too. Basically Autoptimize is built to automatically optimize & defer the loading of javascript & CSS files on your blog which simply means it doesn't load them until the necessary stuff is actually loaded first. It can also be configured to remove the whitespace from your files & merge multiple files into one so that your visitors browsers can download things quicker. Highly configurable & a must-have if you run a plugin heavy blog.
Comment Redirect – Nothing fancy, just a plugin that enables you to redirect visitors to a page of your choice after they leave a comment. I've found it to greatly increase conversions because it gives you the opportunity to thank your visitors & tell them what to do next (i.e. check out your product or follow you on social media). Seems silly not to have it installed really.
Contact Form 7 – Probably one of the most popular & most updated contact form plugins for WordPress. The great thing about this plugin is that it has it's own built-in spam defenses & integrates nicely with Askimet to help prevent you from being inundated with spam emails. It is very easy to deploy a basic contact form but it is very highly configurable if you want to use it for something a little more bespoke.
Contextual Related Posts – Since I was using Shareaholic to display my related posts & had to get rid of it because of the problems I encountered that meant I needed to find an alternative. I tried a handful of different related posts plugins but out of them all I decided that Contextual Related Posts was the best (and nicest looking) IMO.
Q2W3 Fixed Widget – Stupidly simple plugin but one that is a definite must-have for any blog with a sidebar. It basically lets you "stick" widget(s) to the users screen so that once they've finished scrolling past your sidebar they see your "stuck" widget(s) as opposed to just empty whitespace. You'll have probably already seen it in action on this blog & I've had it installed since pretty much day 1 of blogging. Great easy way to increase engagement & decrease bounces.
Special Recent Posts – Displaying a list of your blogs recent posts to your users is good, but once they've clicked on a new page they're presented with the exact same list of posts once again. Special Recent Posts is a highly configure plugin that's designed to mix it up a bit. Whilst it does generally leans towards showing your most recent posts it'll also throw in a few of your other posts now and then too in an attempt to keep your readers clicking through your blog.
Sticky Menu – This provides a similar function to that of the Q2W3 Fixed Widget plugin but this one is designed for making your menu sticky as opposed to your widgets. It's since been updated & will now let you stick just about anything but I use it on this blog to keep the main navigation right at the top of the page as it saves users from having to scroll all the way back up again.
Ultimate Nofollow – No doubt you'll quite often link to external websites from your blog & rather than having to manually add a nofollow tag to the links that you don't want search engines to follow you can use the Ultimate Nofollow plugin to give you a clickable option inside the WordPress post editor's "add link" box. Saves time & makes life that little bit easier.
Click here to go back to the top.

Web Hosting / Domain Names
Bluehost – Whilst I now personally use Heart Internet because of advanced server requirements (long story) I did previously use Bluehost and I would recommend them to anybody who's just getting started out as they have an easy to use tool that installs WordPress in just a few clicks of the mouse. The other advantage of Bluehost is that unlike most other cheap web hosting companies their service is speedy so you won't get bored sitting around waiting for your blog to load.
SiteRubix – I'd generally recommend going straight for paid hosting as that way you have full control over your blog but if it truly is out of your budget then you could opt to start with a free blog instead. There are plenty of different free blog providers out there but many of them disallow the use of affiliate links & have strict guidelines as to what you can & can't do. I've found SiteRubix to be the best free blogging platform for wannabee affiliate marketers who haven't quite yet got the funds to venture into the world of paid web hosting.
Heart Internet – I once got into building websites for other people & as a result I felt I needed a more dedicated server to be able to host multiple websites. I decided to choose Heart Internet & whilst I no longer build websites for other people I just stuck with their service ever since. They're great.
123-reg – Whilst 123-reg might be a little more expensive than other domain registrars I do enjoy the ease of use of their control panel & for that reason that's who I now register most of my domains through.
Godaddy – I used Godaddy for years prior to coming across 123-reg and I'll admit that quite often Godaddy works out to be much cheaper but I just found navigating their website & control panel to be a bit of a pain, plus their upsells were a bit full on. I do still use them to this day for some of my domains though, generally the .coms as they normally run good offers on those.
Click here to go back to the top.

Email Marketing Tools
AWeber – This is my email marketing service provider of choice and that's mainly down to their ease of use & high deliverability rates. Their pricing depends on how many subscribers you have but it starts out pretty cheap at just $19 per month. I've used them for the past 3 years with no problems whatsoever.
GetResponse – I began using GetResponse a couple of years ago as a handful of the companies I was working with at the time didn't support AWeber integration. Whilst GetResponse is cheaper & has awesome stats tracking I just didn't feel that the delivery rates were anywhere near as close to that of AWeber's. For that reason I ended up ditching GetResponse and continuing with just AWeber on it's own.
LeadPages – I previously used LeadPages to create my landing pages & also to create the 2 step opt-in forms that I had dotted around this blog. Whilst LeadPages is a good tool I just couldn't really justify keeping up the monthly subscription when I could use the Thrive Content Builder & Landing Page Plugin instead to do the exact same thing at a one-off cost. One thing I do miss though is the LeadPages tracking as I don't feel like the Thrive conversion tracking is currently all the great, but I'm hoping they'll update it soon.
Click here to go back to the top.

Search Engine Optimisation Tools
Jaaxy – This is a nice free tool that lets you quickly & easily check the competition of keywords so that you can determine which ones will be your easiest targets to rank for. It also has a nice feature that lets you search various different affiliate networks for programs to promote, so you could simply enter the keyword "gardening" and it'll list a whole bunch of programs related to the gardening niche. For a freebie it's pretty cool.
SEMrush – I feel like I'm cheating whenever I use SEMrush because it basically lets you spy on your competitors & it shows you all sorts of different things about them such as what their most popular content is & where the majority of their traffic is coming from. On top of that it provides a wide range of other features too such as search engine rank position tracking & backlink audit tools.
Ahrefs – A great tool that I use for checking the backlinks to my website, I personally prefer this one over MajesticSEO & it generally has more data overall but MajesticSEO seems to catch the data that it misses.
MajesticSEO – Another great tool for checking backlinks and whilst I prefer Ahrefs overall, I use MajesticSEO alongside Ahrefs to get the full picture on the backlink profiles for my websites as it catches the majority of the links the Ahrefs misses.
Click here to go back to the top.

Social Media Tools
Instagress – If you're looking to build any sort of following through Instagram (which you should be) then you need to be using Instagress as it's the tool that will help you automate your Instagram marketing. You can set it to automatically follow people, automatically like photos & automatically leave comments among a whole bunch of other features. When used correctly (i.e. not in a spammy manner) it's a very powerful tool indeed.
Gramblr – Instagram by default doesn't let you add photos from your PC which is pretty frustrating if you're using it for marketing. Thankfully Gramblr is a free application which solves that problem as it emulates a mobile device (in Instagrams eyes) and lets you post new photos directly from your desktop rather than having to transfer everything over to your smartphone.
Sniply – It's a bit of a cheeky one but Sniply basically lets you leverage other peoples content & add your own call-to-action. Unlike traditional link shorteners Sniply frames the content and adds a little overlay in which you can create your own call-to-action. Some webmasters don't like this so they add frame-busters to prevent you from leveraging their content through the likes of Sniply but it can be a great way to get some additional traffic when you're sharing other peoples content on social media.
Click here to go back to the top.
Graphic Design Tools
PicMonkey – Awesome picture editing tool that let's you create masterpieces in a matter of minutes. I personally use it mostly for my Instagram marketing & the effects created through PicMonkey have helped to massively increase my Instagram engagement.
Video Recording/Editing Tools
Apowersoft Screen Recorder Pro – This is a high quality, effective (and cheap) screen recorder with PIP capability. Basically it'll let you record your screen and record your webcam at the same time which is highly recommended if you're recording how-to videos & want to keep your viewers engaged. Unlike most other PIP recorders which are resource intensive (and kept causing my computer to crash) the Apowersoft program is really lightweight & runs nicely on all of my devices.
VideoPad Video Editor – Awesome video editing software that is really lightweight but packed with powerful features. I've found this particular program to have one of the easiest interfaces to use when it comes to video editing & it enables you to easily export your videos into a wide range of different formats & resolutions. Whatever you want to do with your video I'm sure you can do it with VideoPad.