Time freedom, money freedom & location freedom… It's all possible thanks to the internet & I've set this website up to show you how the average person can actually achieve it.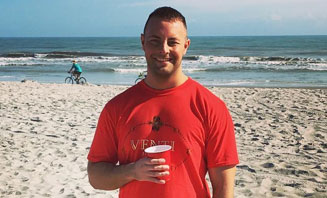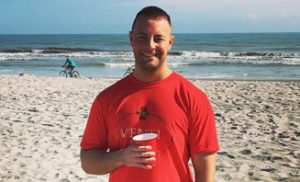 Hey there! My name's Dale and I'm the founder of Living More Working Less, the website which I set up with the primary goal of helping you to do exactly that…
Live more, and work less…
But I know what you're probably thinking – who am I & how am I qualified to help you achieve that goal?
Well the truth is I'm actually just a pretty average guy – except for the fact that in 2012 I was able to leave my job as an electrician after discovering how to legitimately earn a full-time income from the internet instead… Yep – without any previous experience whatsoever…
Now not only am I earning more than I did back at my job, but I'm also able to work less hours & work them from wherever I like – something that I never dreamed could be possible.
And today my mission is simple – to help YOU do the same…
So to get started, begin by choosing your goal below:
Or if you'd like to find out more about who I am first, you can read about me right here.
And Yes, It Really Is Possible To Earn Online…
I'll admit that even to this very day the phrase "make money online" still sends shivers down to spine – and the reason for that is because there's simply so much misinformation out there.
For every person that's out there looking to make money it almost seems as if there's 5 others looking to take advantage of them…
It's sad but true – and I can say that after exposing over 500+ scams here on this blog…
I've seen the countless systems that promise to provide the answer to "quick & easy push-button riches" but pressure people into handing over their own hard-earned cash first…
And I've also seen the so-called "gurus" luring people into their slick schemes…
It's safe to say it's hard to know who to trust when it comes to making money online, but the good news is that there ARE actually legitimate ways that you really can make money online…
And you can rest assured that unlike most other people online I'm not interested in trying to sell you an overly expensive silver-bullet system that claims to have the answer to overnight internet riches… Or some sort of scheme through which you have to "recruit friends"…
My intention is to simply help you get started by pointing you in the direction of the things that actually work and steering you clear of the things that don't.
So if you're ready to get started then be sure to check out my FREE guide below:
Get My FREE Starter Guide To Launching a Profitable Business Online
There's no cost & it will explain step-by-step the best way to find great success. 🙂
Or if you'd still like to learn a little more about me first, you can feel free to watch my interview below:
My Interview With Roope From YourOnlineRevenue: