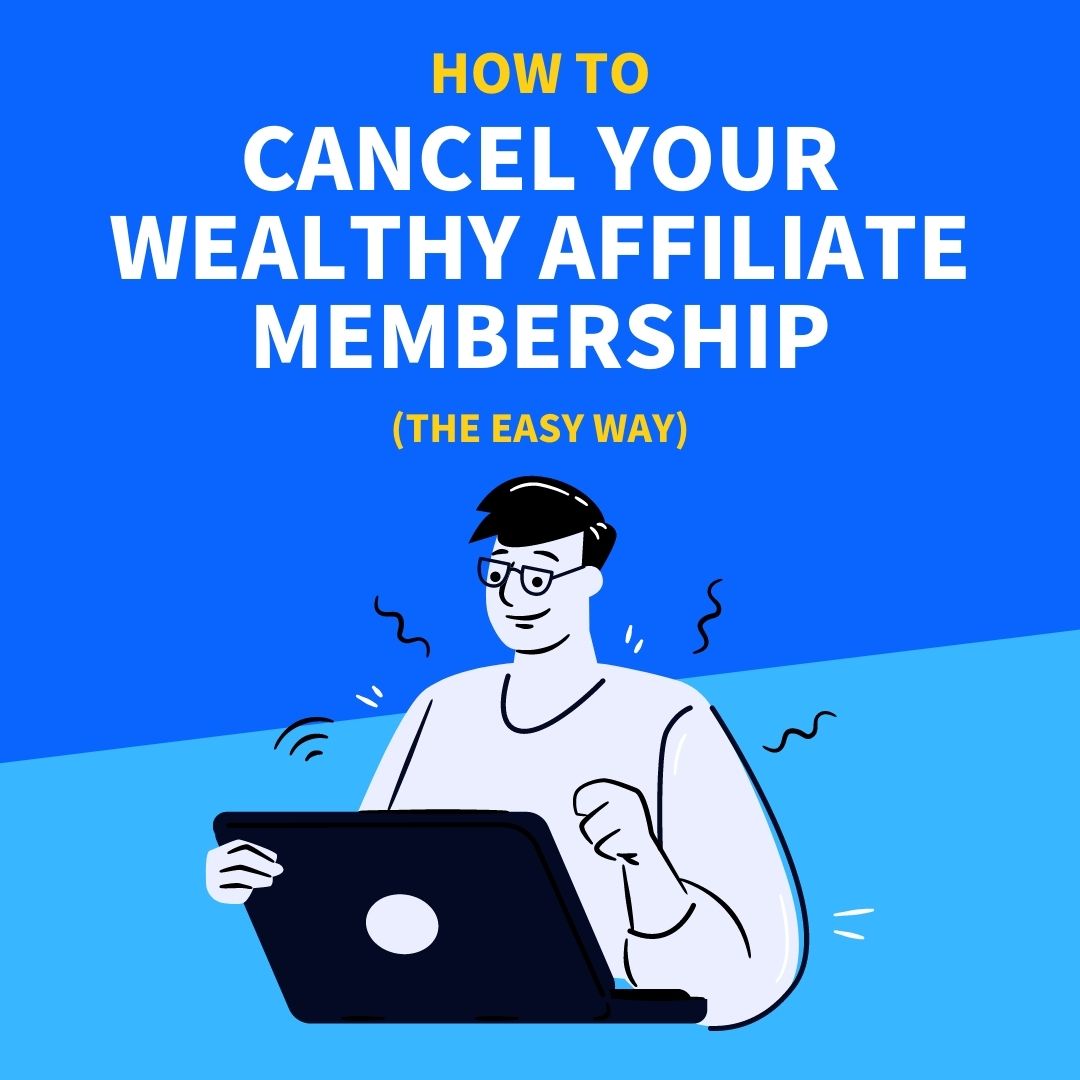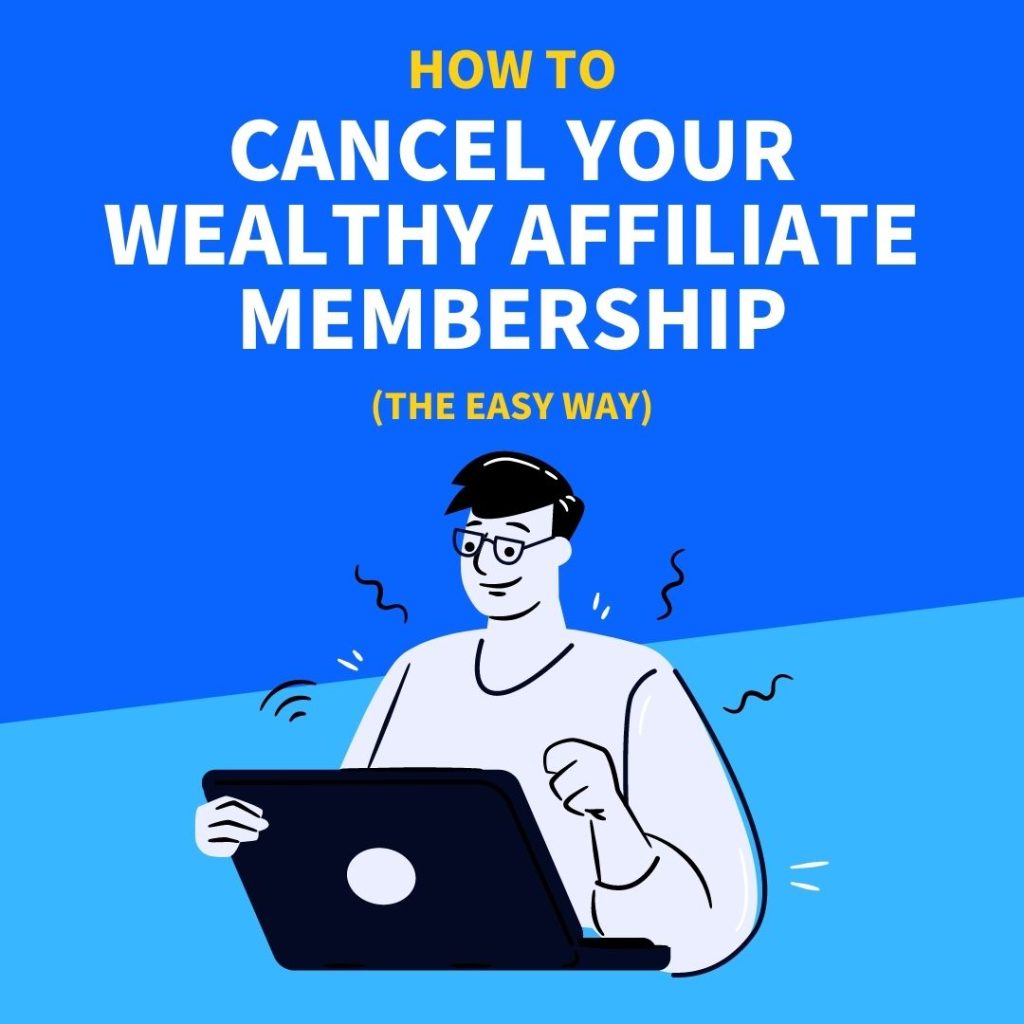 So you've decided that you no longer want to be a part of the Wealthy Affiliate community or you've noticed an unexpected charge from Wealthy Affiliate hit your account & want to stop billing.
Well, I've got good news for you. In this post, I'm going to show you step-by-step how to cancel your Wealthy Affiliate membership & stop any future payments.
Plus, I'll also explain how to get a refund from Wealthy Affiliate for payments you've already made.
How To Cancel Wealthy Affiliate Premium Membership
Thankfully, Kyle & Carson (the founders of Wealthy Affiliate) make it really easy to cancel your Premium membership & stop any future billing.
In fact, it can literally be done in just a few clicks, without having to talk to anybody.
I'll outline the exact steps below (with pictures) but before you do go ahead & cancel, I'd highly recommend that you read the section further down this page which explains why you may want to think twice about cancelling (hint: you may be due commissions, even without knowing it).
If, however, you're adamant you want to cancel Wealthy Affiliate billing, here's how to do it:
Step 1
The first thing you'll need to do is log into your Wealthy Affiliate account.
Step 2
Next, you'll need to left-click on your profile picture in the top right-hand corner of the screen & from the dropdown menu that appears, choose "Account Settings" (as shown below):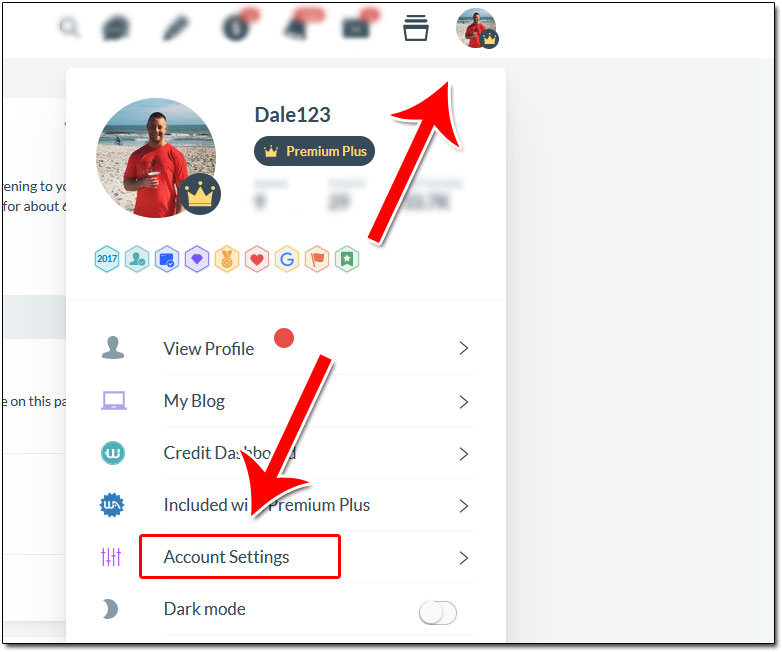 Step 3
From the "Account Settings" page, choose "Subscription" from the menu on the left-hand side.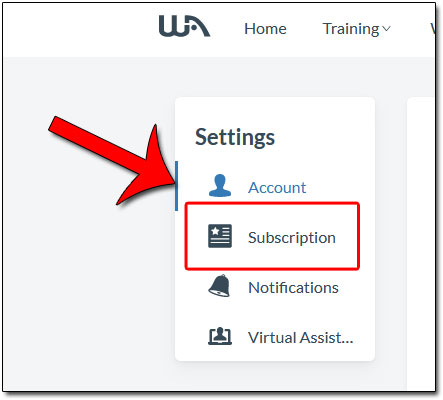 Step 4
From the "Subscriptions" page, scroll down & click "Cancel Billing". After doing that, your Wealthy Affiliate subscription will be cancelled & you will not be billed for any further payments.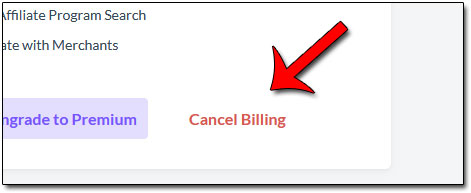 Important: Do not click "Delete Account" from the "Subscriptions" page. This will remove ALL of your progress & permanently delete any websites you have created. If you click this button & decide to come back at a later date (which 80%+ of people do), you will have to start right from scratch.
Be Sure To Accept Your Commissions Before Cancelling
As a member of Wealthy Affiliate myself, I often see new members signing up, building a website & then cancelling their membership simply because they feel that they don't have enough time to keep working on it or because things aren't happening "fast" enough.
What they don't understand though is that even though they're not working on their website, their website will still continue to gain trust with search engines & potentially still continue to increase in rank (meaning that they could still begin to start earning commissions, even without any work).
That's why I often get messages sent to me like this: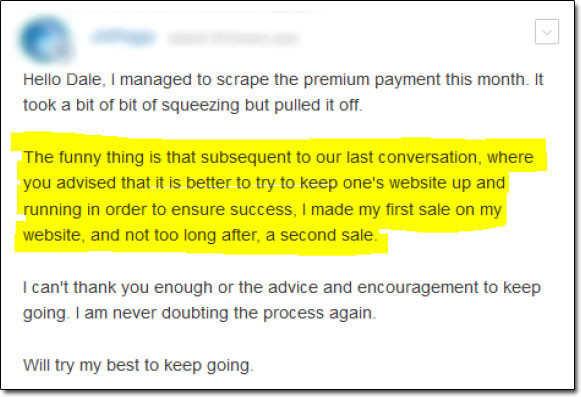 You see, trust is something that's built over time, and time is one thing we can never get back.
So even if you cannot work on your website or things don't appear to be happening "fast" enough, you should always (in my opinion) at very least keep your subscription active & keep your website online.
That way, even if you come back to it 12, 24 or even 36 months later when you have more time, you will have an aged website that has gained trust with the search engines & that will put you in a much better position to begin generating revenue sooner.
And I did this exact same thing myself…
In 2020 when the first lockdown hit, I launched 10 new niche websites. I knew I wouldn't have time to work on them there & then, but I knew that just setting them up & keeping them active would put me in a much better position for when I did decide to start working on them.
Anyway, to cut a long story short, I recently just started working on them & because they've now gained a whole year's worth of trust, almost every piece of content I've added so far has landed right on page 1 of Google search.
This means that I can start getting traffic much sooner & most importantly, can start making money much sooner. There's no need to wait around like I would have to with a brand new website.
So if you're thinking about cancelling your Wealthy Affiliate membership just because you don't have much time at the moment, I'd highly recommend that you think twice & keep your website online.
In a years time, you'll thank me for it. 😊
And as the good old saying goes;
The best time to plant a tree was 20 years ago. The second best time is now.

Chinese Proverb
But either way, whether you decide to go ahead & cancel your Wealthy Affiliate membership or decide to change your mind & keep it active, I hope the steps above helped you understand how to do it.
And if you are also looking to get a refund from Wealthy Affiliate…
How To Get a Refund From Wealthy Affiliate
With Wealthy Affiliate being a digital product, they typically don't offer refunds (since you can get access to ALL of the content after making payment & could potentially download it).
This means that where possible, you should make sure you cancel your Wealthy Affiliate billing before any payments get taken out to save yourself from having to go down the route of getting a refund.
But let's say you do forget, is there anything you can do? Can you get your money back?
Well, in some cases, yes you can – but this is typically at the discretion of Kyle & Carson, so you would need to reach out to them via private message & politely request a refund.
Surprisingly, sending them a message with "give me my money back now" isn't the best way to go about obtaining a refund (yet despite that, I still see many people doing this)… But if you send them a message explaining your situation, I'm sure that they will be as helpful as they can be & try to get it resolved.
And to help you out even further here's a direct link to Kyle's profile.
So there you have it; not only do you now know how to cancel your Wealthy Affiliate subscription but you also now know the best way to go about getting a refund from Wealthy Affiliate as well.
And of course, if you happen to have any further questions or comments you'd like to add then feel free to leave below & as always, I'll get back to you as soon as I can. 😊