Winning a million is everybody's dream, but if you were lucky enough to win it yourself would you be able to live off it & never have to worry about working again?
I'd like to think so, but in today's economy that might not be the case. Either way I've decided to look into it to answer the question once & for all.
Plus if you read the post to the very end you'll also find a step-by-step guide outlining how you can actually make your very first million (even if you're starting from nothing).
Could You Live Off The Million Pounds Itself?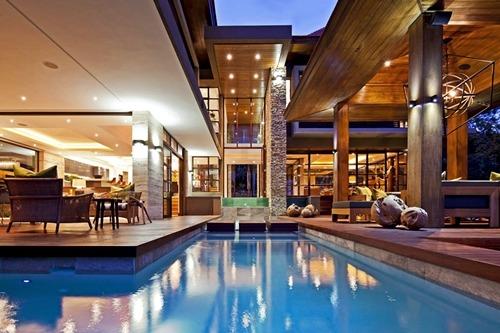 Well right now the average salary in the UK is £26,500 which gives a take home pay of around £20,974 each year. Based on that if you had a million in the bank you'd be able to live off it for just over 47 years if you were paying yourself the average salary.
47 years is a fair while, and depending how old you are you might be able to get by without needing to work again. The problem is though that if you had a million pounds in the bank you're going to find yourself very hard pushed to live off just £20,974 each year – you'll most likely want to increase your spending & splash out a bit.
Let's say you decide up your salary to a more comfortable £50,000 each year, that will see your million lasting just 20 years which for most people is no where near long enough to allow them to quit their jobs.
One thing you certainly couldn't do is live a millionaires lifestyle with a million pound, or at least not for very long anyway. The average house price in England is £250,000 so even buying just a basic house is going to see a quarter of your million disappear straight away.
However what you've probably noticed is that in those calculations there's one thing missing, the interest – on a million pounds surely you could live off the interest alone right? Well, we'll soon find out.
By the way, you might also like these posts…
[related_posts_by_tax posts_per_page="3″ title="" order="RAND"]
Could You Live Off The Interest of 1 Million Pounds?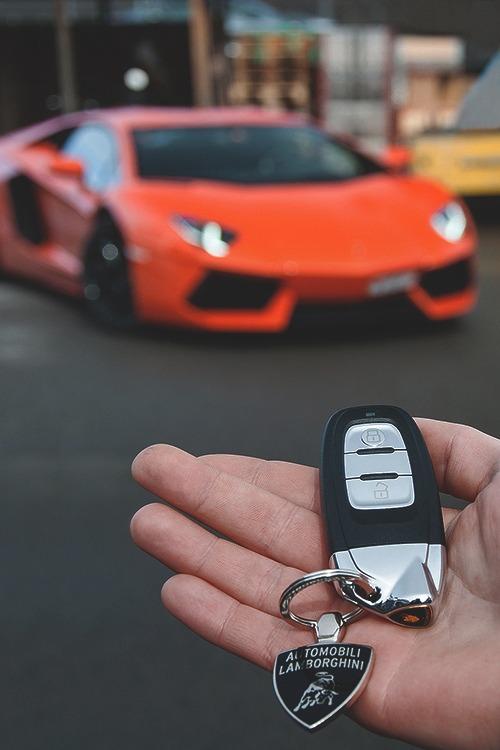 Given that the current interest rate in the UK is 0.5% that would mean if you put a million in the bank you'd only earn £5,000 each year! Whilst that may still seem like a fair bit of money (£5,000 for nothing!), I imagine that like me, you probably expected that it would be a lot higher.
Of course there are some savings accounts that offer higher interest rates but generally these rates are only offered if you don't touch your money. It might be nice watching the interest rack up in your account but this kind of defeats the object of having the million in the first place.
You could put the money into something like a hedge fund. A hedge fund is where a professional investor overlooks your money & creates a pool of investments for you. As opposed to creating just 1 large investment the hedge fund manager will create several smaller investments to minimise risk & will frequently move your money around for you based on the market.
These generally yield around a 5% return on your investment but of course it does come with some risk. Based on that rate of return if you invested the full million you'd get £50,000 per year.
This way after 20 years you'd have earned another million, and if you then decided to re-invest that million you'd then be earning a comfortable £100,000 a year. Not forgetting that you also have 2 million sat waiting for you to withdraw whenever you like from your investments (providing your hedge fund manager was on the ball that is).
That's just one example of what you could do with your million, but what I'm trying to get across is that basically money makes money. Whilst it might be difficult to live off the actual million itself, if you used the million wisely you could certainly set up a plan to bring in enough money each year to make sure that you'd never have to work again.
There a tonnes of things you could do with a million to turn into more money, and with a million pounds you'd quite easily be able to afford an expert financial advisor that would be able to help you do just that.
So, Could You Actually Live Off 1 Million Pounds Then?
Well if you gave up your job then you probably couldn't live off the million itself – at least not for very long (or without strict budgeting), but if you had a sensible head & invested your money wisely then yes, you'd definitely be able to make a good living & earn enough to not have to work again.
Did you know: The average person in the UK will have earned 1 million pounds by the time they are 56.
How To Make 1 Million Pounds In 1 Year (or Less)
Thanks to the internet making a million pounds isn't actually all that difficult nowadays – and I know that's a pretty bold claim to make but it's true & I'm about to show you how…
I've personally used this exact method myself & it enabled me to leave my job as an electrician (which you can find out more about here) – and frankly if you're not already leveraging the internet to make money then you'll soon find yourself getting left behind.
Firstly let me just stress the fact that you don't need to be some sort of tech whizkid or guru to make money on the internet – those days are long gone, these days it's accessible to everyone regardless of your experience… So no excuses!
Providing you've got a PC or mobile phone & an internet connection you're good to go (which being here reading this post I'm assuming you have).
Firstly, the numbers…
To make 1 million pounds in 1 year you'd need to make roughly around £2,740 per day which might sound like a lot of money but given that the internet is online 24/7 if you were able to generate a passive income in reality that means you only need to make around £114 per hour.

And £114 per hour doesn't sound crazily out of reach does it?
Yet if you nail that number then after 1 year you'd officially be a millionaire.
You see when I said making a million online wasn't all that difficult I wasn't lying – the internet is powerful, not only does it give you the opportunity to earn around the clock but it also gives you the opportunity to reach billions of people right at your fingertips.
So here's how you can nail that £114 per hour…
The internet provides you with an amazing opportunity called affiliate marketing which is basically where you connect people with the products they're looking for online & get paid commissions in return.
The commissions can quite often range into hundreds (and sometimes even thousands) of pounds per sale – but the best part is that you don't have to do any of the selling or any of the product handling/customer support.
You literally just act as the middleman that connects the person with what they're looking for – so if they search for something via Google & click through your link you get paid even though Amazon (as an example) handles the entire sale & you only referred the customer.
In my opinion it's the without a doubt the best way to make money online & it's actually really easy to get started – here's some free training to help you get started.
But anyway the reason I started talking about this is because affiliate marketing is something that can ultimately provide you with a passive income because once you're links are "out there on the web" you can essentially earn money around the clock, even whilst you're sleeping.
Somewhere around the world it's daytime & there's always somebody online so all it takes is somebody to click on your link, make a purchase & you earn a commission.
This means that if you find an affiliate program that pays you £114 per sale (which there are thousands of) then you literally only need to make 1 sale per hour in order to generate the million in a year.
But even if you only decided to promote a product that paid £10 commissions if you still made 1 sale per hour then at the end of the year you'd have generated a whopping £87,600 of income online.
That is the power of the internet!
Which is what many people are beginning to realize – and that's why you're probably noticing more & more people starting out online. It's an absolutely goldmine if you know what you're doing.
And thankfully I've fixed you up with some free step-by-step training here.
That training will teach you more about affiliate marketing, how it all works & how you can actually begin making money. I highly recommend you check it out because affiliate marketing really is a fantastic way to make money.
What Could You Buy With A Million Pounds?
Just for a bit of fun I'm going to show you some crazily expensive things you could buy if you had a million pounds. Feel free to tell me what you personally would buy with your million by leaving a comment.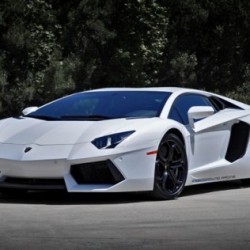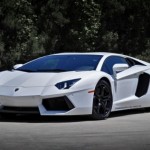 Lamborghini Aventador.
With a starting price of around £250,000 if you had a million pounds you could treat yourself to one of these & drive around in style. Just remember though that it'll need servicing every 7,500 miles which will set you back around £9,700 over a 2 year period. Oh and not to mention those ultra wide tyres which will cost about £3,000 to replace. Hey you've got a million, who cares!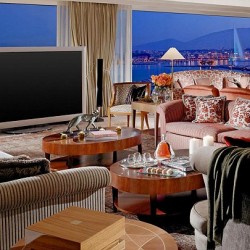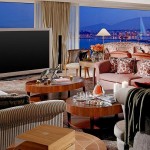 Royal Penthouse Suite at President Hotel in Geneva.
For just £40,000 a night you could check yourself into the royal penthouse suite at the President Hotel in Geneva. This penthouse suite has been visited by a number of VIPs and with a million pounds you could be among the lineup. Bill Gates, Rihanna and Bill Clinton are just some of the names that have spent the night. It boasts 4 bedrooms & 12 marble bathrooms… because everybody needs 12 bathrooms right?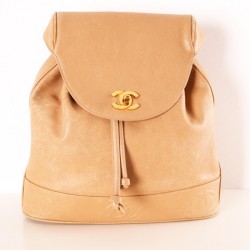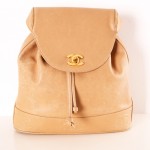 Chanel Diamond Forever Tote Bag.
Ladies, why not treat yourself to the Diamond Forever Tote Bag by Chanel. You could pick one up for around just $261,000 and it's been described as one of the costliest bags there is on the market. It's made of crocodile leather and the clasp is embedded with 334 diamonds set on 18 carat white gold. Oh, and there were only 13 ever made – though if you're superstitious it's probably not for you.

So I hope you found this post useful & I hope it's answered your question. Now if ever your friends break into an argument about whether or not you could live off a million pounds you'll be able to settle is straight away and sit there looking all smug 🙂