Making money with Freelancer & Elance is really easy, but the hardest part is getting started. In this guide I'm going to teach you how to get started & how to dramatically improve your chances of being awarded a project.
For those who don't know…
If you've not yet joined Freelancer or Elance & are wondering what exactly they are, this bits for you.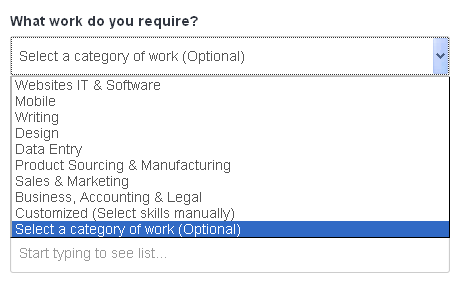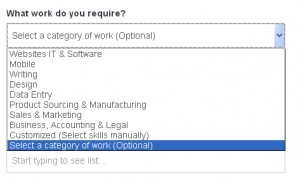 Basically they are websites that help match employers with freelancers looking for work. There are hundreds if not thousands of jobs posted daily & you simply bid on any that you think you can complete. There's a huge range of jobs & there's definitely something for everybody regardless of your technical experience. Jobs range from article writing & data entry to marketing, web design & computer programming.
Making money…
Whilst there's a LOT of money to be made on Freelancer & Elance it can feel quite difficult to get started. That's because employers prefer to hire someone that's got feedback as opposed to a newcomer who has none, which is understandable in all fairness. The problem is that if employers won't hire people with zero feedback, how an earth can you begin getting feedback so that they will begin hiring you?
Well unfortunately for your first few jobs you'll just need to bite the bullet & carry them out at a ridiculously low price to persuade the employer to lean more towards choosing your bid. However, this won't work on it's own because the employer will now be wary as to why your bid is so low. As well as lowering your bid you'll also need to send the employer a nice message telling him/her that you're brand new to the site & that you'll carry out the work at a very low price in order to acquire your first review. Tell him/her that you'll carry it out to an exceptional standard in order to receive the best review possible to set yourself up for future jobs.
Remember to keep your message professional & don't beg. These sites are FULL of people who'll send message after message begging for jobs, and whilst they might have over 200 feedback it makes you feel very wary about choosing them.
All you need to do is master a professional, yet friendly introduction & the job will be yours. Linking to a portfolio is highly advantageous too.
Something like this…
Hello!

I've just reviewed your project and it's something I'd love to work on. I'm brand new to Freelancer & I'm struggling to get my first job in order to gain a bit of feedback so I've decided to set my bid really low in the hope that you'll choose me. Don't worry, I'll still be carrying out the work to a very high standard & I'll be online most of the day should you need to chat with me about anything.

If you'd like to, you can view my previous work in my portfolio which can be found here: link-to-portfolio.com

I'd love to discuss the project further with you sometime & I'm available to get started right away. Please let me know as soon as you're free & we can run over it together.

Kind Regards,

Your Name.
Once you've gained a few reviews under your belt you can begin to increases your prices bit by bit. Eventually once you have a good amount of feedback you can even begin to charge more than the going rate as the employer will be more inclined to choose you over the other freelancers because of your built up feedback profile.
Out of all the employers I've worked for on Freelancer I've had at least 20% of them hire me again so it's important that you try and build strong relations with your employers as it could result in another job in the future.
An alternative to working…
Whilst this is one way to earn money with sites like Freelancer & Elance there's also another great way that I've put together that doesn't actually require you to carry out any of the jobs yourself. It might sound crazy but it's true, and it can quite easily earn you over $100 per day. Click here to read my guide.