Saivian – also now known as SaiviWORLD is a network marketing company that claims it's $125 per month membership can save you thousands per year on your shopping & travel expenses.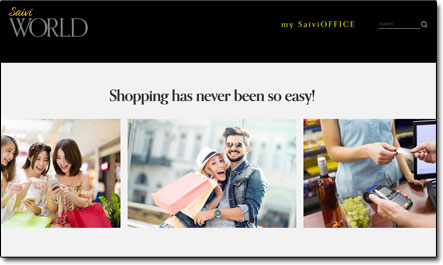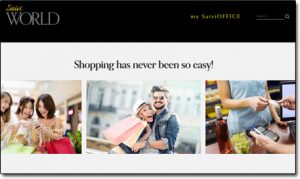 Naturally, it's gained quite a lot of interest, as who wouldn't want to save money on their spending? However, it's come into question whether Saivian & the SaiviWORLD membership can actually save you money, or whether it's just going to see you forking out an additional $125 every month on top of your current spending.
So I've decided to take a closer look at the company myself to see find out if the membership is really worthwhile and to help my readers determine whether or not Saivian is a company that is going to benefit them.
What Is Saivian?   |   Where The Money Comes From   |   My Final Verdict   |   A Better Alternative
What Is Saivian?
Saivian is a discount portal that also operates a cashback scheme – but unlike other discount & cashback websites, Saivian requires that you purchase a membership in order to access their deals.
The membership is quite hefty, coming in at a cost of $125 which is payable every 28 days… Equating to around $1,625 per year!
However, Saivian promises that its members will see thousands of dollars worth of annual savings as a result of using their portal & cashback schemes. I don't know about you but based on the level of shopping that I do personally, Saivian would have to put some crazy discounts out of the bag for me to save even just the annual fee of $1,625…
Basically in order to get access to the discounts all you need to do is log in to the Saivian portal prior to starting your online shopping & run your searches through them first. They'll bring up any discounts available & if there isn't any they'll simply take you directly to the store.
So firstly be aware that if you want to take full advantage of the savings then you'll need to be doing most of your shopping online – if you're not then you can pretty much forget about saving money using Saivian (unless you're going to start doing it all online).
On top of the shopping discounts, they also offer discounts on travel too, so if you travel a lot you can run your searches through Saivian's SaiviTRAVEL & just like with the shopping they'll bring up any discounts that are available.
They claim their network consists of over 300,000+ merchants but this is unverifiable.
Where The Real Money Comes From
Saivian has been getting heavily pushed online & I've personally had several people trying to get me to join – and eventually, I found out the reason why. Saivian is actually a network marketing company, and you can earn commissions by referring people to them if they then go on to purchase the membership.
So the majority of the people who are claiming that they're making money from Saivian are actually making their money from the network marketing opportunity by recruiting people into the company as opposed to actually making money from the savings.
This raises a big problem… The lack of a product.
You see after looking through several customer reviews it appears people have struggled to see any real savings from Saivian (except a minority spending a fortune on shopping). The average Joe seems to end up spending more on the membership than they get back in savings.
Let that sink in for a moment.
It appears to me that Saivian is actually more of a recruiting scheme and that the "discount portal" is merely no more than a kind of cover-up for what's actually going on. You earn commissions on the people you recruit, then you earn commissions on the people they recruit and so on…
Dare I say it looks kind of pyramid-shaped…
Couple that with the fact that there's a very limited amount of contact/company information to be found on the website & it begins to look very suspect indeed. Until you actually hand over the money there is even a massive lack of information about the whole discount experience itself, which is a major red flag.
No brands that they work with are listed, no percentage amounts, no past statistics, no average savings disclaimers… Nothing!
My Final Verdict – Should You Join Saivian?
To be honest, it hasn't taken me long at all to come to a verdict on Saivian, and the verdict I've come to is that I won't be recommending it. In fact, I'll actually be doing the opposite & recommending that you stay away from Saivian as it all looks very suspect to me & potentially falls on the wrong side of the law.
When it comes to discount/cashback sites there should generally be NO reason for you to have to pay a membership to join, as the companies who offer the discounts/cashback take a small percentage themselves… That's how they make their money, not by charging for memberships.
If you're having to pay money to get access to cashback etc then you should definitely step back & do your research. I mean yes, there are some legit discount/cashback membership sites that charge money – but all I am saying is that you should be careful when you are looking at joining.
And if they have a recruitment scheme like Saivian does then you should be VERY careful indeed.
So based on the lack of contact/company information, the risky business model & the high membership prices I will be standing firm on my decision not to recommend Saivian. Even if you did manage to earn money through the company I wouldn't be able to rest at ease because there's simply no information given about the company whatsoever so they could literally just shut up shop & disappear at any moment (like so many of these types of companies do).
A Better Alternative
The sad truth is that unfortunately most of the programs promising to help you make money online are scams. I can say that confidently after exposing over 500+ of them here on this blog.
But the good news is that even though most of them are indeed scams, there are actually some very good programs in amongst them - some programs that can truly help you to earn money.
And out of all of the legit programs I've seen, the one I would recommend the most to anybody looking to get started online is Commission Academy. In my own opinion, that's the best place to start.
At Commission Academy, you'll be provided with everything you need (including the training & tools) to begin earning real money by promoting products or services for companies like Amazon online.
The best part is that there's literally no limit on the amount you can earn with it & the process is pretty simple which means that it's absolutely perfect for people that don't have much experience.
Some wealthy affiliates even earn as much as 5-figures per month... Or more!

I mean don't get me wrong, that kind of money won't just fall into your lap without doing any work... But the harder you're willing to work at it, the more you stand to earn with it.
So if you're looking to get started but don't know which route you should go down or which program you should join (and don't want to waste money on bogus things that don't actually work), then I'd highly recommend checking out Commission Academy first. You can learn more about it here.