Zmartbit is the name of a newly launched cryptocurrency software which can supposedly see you earning thousands of dollars per day in instant Bitcoin payments & it claims that it's going to be changing the lives of families all around the world.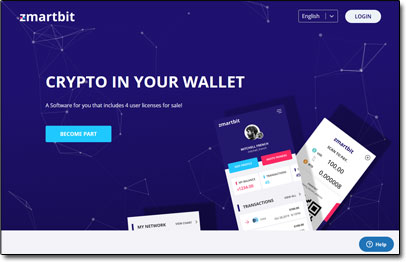 The software's founder (who suspiciously remains anonymous) states that through Zmartbit you'll be able to learn everything about the cryptocurrencies world & have access to "the biggest business opportunity of your lifetime"…
But is it actually legit? Or is Zmartbit a scam that you should just avoid?
Well, I'm really glad that you came here to my Zmartbit review before you signed up to it & invested any money because I can immediately tell you that it's not what it seems & that it will probably result in you LOSING money, not earning it.
What Is Zmartbit?   |   How Does Zmartbit Work?   |   What You Need To Do To Earn With Zmartbit   |   Is Zmartbit a Scam?   |   A Better Alternative
What Exactly Is Zmartbit?
As I briefly touched on above, Zmartbit is allegedly a new piece of cryptocurrency software & the person who has created it (who remains anonymous) claims that it acts as a "real-time distribution network".
However as you've probably already noticed yourself, the Zmartbit website doesn't actually go into any real detail as to how it actually works… Instead, it's just being primarily pitched as a money-making opportunity.
In fact, the official Zmartbit website even refers to it as being "the biggest business opportunity of your lifetime"…
And there have been many online marketers attempting to get people to join it via their referral links, some have even gone to the lengths of creating their own websites such as the Instant Bitcoin Payment system website below: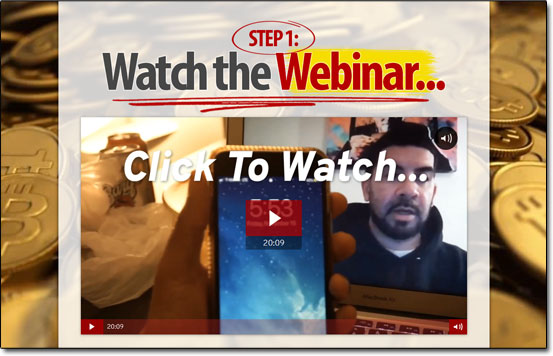 And all of the people promoting the Zmartbit software are essentially portraying the idea that it will provide you with an automated source of income.
Some of them even claim that you can earn over $20,000 per day with it – which I think you'll agree is a pretty darn bold claim.
The problem though is that in reality, that's not the case. In fact, after taking a closer look into it I was quickly able to discover that it was actually nothing more than a mere pyramid scheme.
And an expensive one at that, because to get "the most" out of Zmartbit you'll need to spend a whopping $42,210.
Yep – $42,210.
Then to stand any chance whatsoever of earning any of that money back you'll have to desperately promote the "software" to others in an attempt to get them to sign up & invest just like you did so that you can earn at their expense.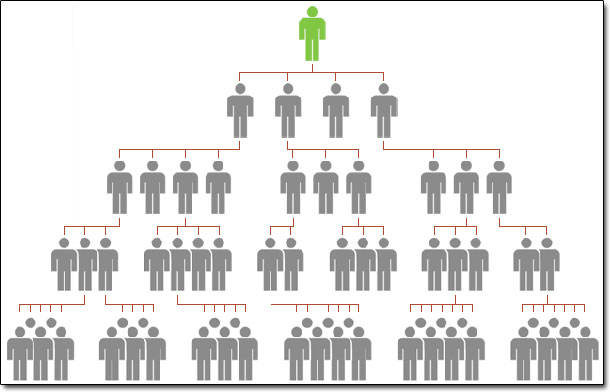 So what the creator really means when he says it's a "real-time distribution network" is that it's basically just a scheme in which money is being passed member-to-member (distributed) – and that's clearly why he (or she) has decided to remain anonymous because that type of scheme illegal.
The reason it's illegal is because it's structured in a way that is statistically proven to result in the majority of people LOSING money as opposed to actually making it, and you'll see proof of that below as I explain in finer detail exactly how it works…
How Does Zmartbit Work?
Well first of all Zmartbit isn't a "software" like you're led to believe at all. It's basically just a website that claims to offer cryptocurrency-related products (a training course) & promises the opportunity to make money.
You're led to believe that you can sign up to learn about cryptocurrency & then you can promote the training to others & earn commissions from any of the sales you generate through a multi-level compensation plan.
The problem though is that the "products" aren't really products – the focus is 100% on the money-making opportunity, and this is proven because there are multiple different investment levels yet every single one gives you access to the same product.
They call the product "Crypto University" or "Bitcoin University" but it doesn't matter if you buy in at level 1, level 2, level 3 etc – each level only provides you with access to the same product… Yet each level costs more money.
Why would you want to buy the same training product multiple times? You wouldn't…
But the reason the levels are in place is because Zmartbit is what's known as a "pay-to-play" program, which means if you aren't invested in the higher levels then you'll miss out on the commissions from any sales you generate at those levels.
In other words, it's kind of a pressure tactic to get you to spend more money through "fear of missing out".
So Here's What You'd Need To Do To Earn With Zmartbit…
The first thing you'd need to do is buy into the Zmartbit opportunity which requires a minimum investment of $260 & you would need to pay this in Bitcoin as Zmartbit only accepts & provides payments in Bitcoin.
Then from there you'd have to promote the Zmartbit opportunity & recruit others then attempt to get them to invest just like you did.
If they invest, you get paid at their expense… But as I mentioned in the previous section of this review you only get paid commissions up to the level at which you are personally invested.
And the levels in Zmartbit range from $260 to a whopping $42,210…
So unless you've invested $42,210 in Zmartbit then your commissions will potentially simply get passed up to the next person that is "qualified" at that level above you.
This basically means that you'll be doing all the work of promoting the scheme & the big guys at the top of the pyramid who have created it will be the ones getting those nice big payments, not you.
And the biggest problem here (aside from the fact that the whole thing is illegal) is that even if you did want to try & make money with it, you'd stand little to no chance of seeing success because there's NO good training on how to actually promote it.
So unless you're already an experienced marketer you're just going to find yourself spinning your wheels… And that's the reason why these types of schemes are illegal because that's what happens to most people who join.
In fact the FTC reported in one of their recent publications that less than 1% who join these schemes actually ever manage to make a profit (as shown below):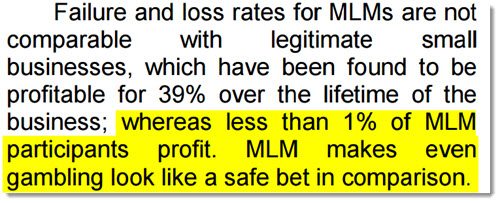 That alone highlights just how bad they are, which brings me onto…
My Verdict – Is Zmartbit a Scam?
Well look, you can "technically" stand the chance to earn money through Zmartbit… But not only is it unlikely that you will, it's also illegal & furthermore since the creator remains anonymous there's also the chance it could literally disappear at any given moment.
There is simply no way I would ever invest even the $260 to get started with Zmartbit, let alone the sum of $42,210 that they want from you in order to "get the most" out of the opportunity. That's just ludicrous.
It's quite clear that there's just absolutely zero emphasis on the products whatsoever & instead the sole focus is simply on signing up, paying money & then getting others to do the same… It's just a modern-day pyramid scheme.
So with that in mind, it's safe to say that I definitely won't be recommending Zmartbit to you.
Instead, if you truly want to stand a good chance of seeing success online & earning good money then I would advise you to stick with a legitimate & proven program like Commission Academy.
It's there that you'll learn the proper fundamentals of making money online & you'll also get access to all of the tools you need to get going as well.
Or alternatively, you could also check out these other legit ways of earning money online.
But whatever you decide to do I just hope that my review of Zmartbit here has given you a good insight into what this new company is really up to & I hope it has helped prevent you from losing any money.
If you still happen to have any further questions or comments though then, of course, don't hesitate to leave them below & as always I'll get back to you as soon as I can. 🙂
A Better Alternative
The sad truth is that unfortunately most of the programs promising to help you make money online are scams. I can say that confidently after exposing over 500+ of them here on this blog.
But the good news is that even though most of them are indeed scams, there are actually some very good programs in amongst them - some programs that can truly help you to earn money.
And out of all of the legit programs I've seen, the one I would recommend the most to anybody looking to get started online is Commission Academy. In my own opinion, that's the best place to start.
At Commission Academy, you'll be provided with everything you need (including the training & tools) to begin earning real money by promoting products or services for companies like Amazon online.
The best part is that there's literally no limit on the amount you can earn with it & the process is pretty simple which means that it's absolutely perfect for people that don't have much experience.
Some wealthy affiliates even earn as much as 5-figures per month... Or more!

I mean don't get me wrong, that kind of money won't just fall into your lap without doing any work... But the harder you're willing to work at it, the more you stand to earn with it.
So if you're looking to get started but don't know which route you should go down or which program you should join (and don't want to waste money on bogus things that don't actually work), then I'd highly recommend checking out Commission Academy first. You can learn more about it here.