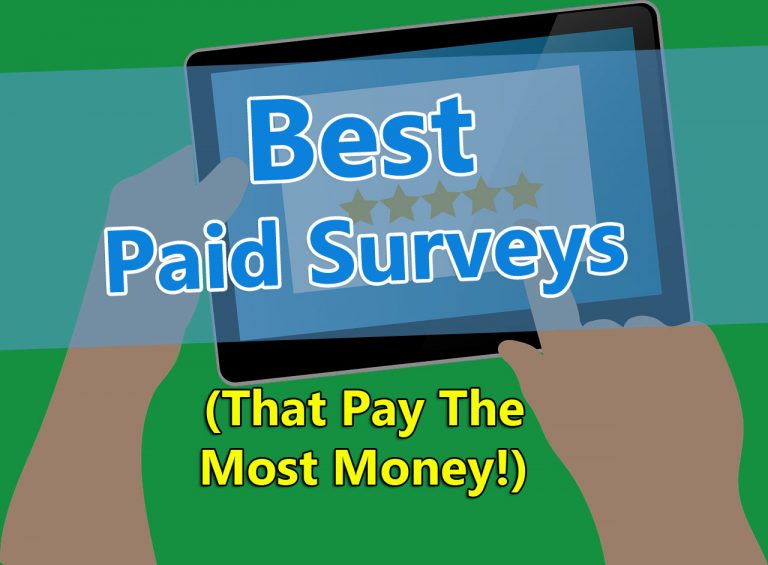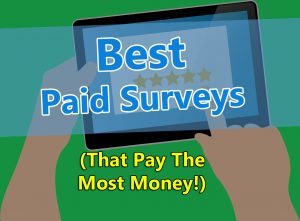 If you're looking for a way to earn a little bit of extra money online that doesn't take up too much time or require committing yourself to anything then paid online survey sites that can be a great answer.
Through paid online surveys you can share your opinion & get paid for it, and by signing up to multiple paid survey sites you could even see yourself cashing in $100 or so per month.
So in order to either help you get started or to help you find more sites that you can sign up to in order to boost your earnings, I've put together this list of the best paid online survey sites (that are actually legitimate).
And most importantly, these are also the paid survey sites that pay the most money.
How Do Paid Surveys Work?   |   Tips For Newbies   |   How Much Can You Earn?   |   How To Avoid Paid Survey Scams   |   The Best Paid Online Survey Sites   |   A Better Alternative To Paid Surveys
How Do Paid Surveys Work?
Paid survey websites basically act as middlemen in between companies who want opinions about their product or services (and are willing to pay for them), and people like yourself who are willing to share their opinion in return for a little extra cash.
All you need to do to begin earning is simply sign up with a paid survey website & fill in a few details about yourself.
The paid survey website will then build a "profile" on you based on the details you input to figure which types of surveys would be a good fit for you, and then they'll begin sending you some for you to complete.
From there, you then complete the surveys & typically begin earning points for each one you finish.
Once you've earned enough points, you can request to have your points converted to something of monetary value & sent to you, such as cash, a cheque, or gift cards, etc.
And then once you've made a withdrawal, you can simply continue completing more paid surveys once again to keep the earnings coming in.
If you've got time to kill, it's safe to say paid surveys can be a great way to kill it.
Tips For Newbies
There are some common mistakes (and traps) that newcomers to paid surveys should be wary of. To help you out, I've listed some of the most important ones below:
Never Pay For Paid Surveys!
There are LOTS of legitimate paid survey sites online, but there are also a lot of bad apples trying to trick you too so that the people behind them can earn at your expense.
I've seen several paid survey sites that claim they can provide you with access to "secret" high-paying surveys in return for a small fee, but it's all just a complete con.
Some of the most heavily promoted paid survey scams to watch out for are:
There are so many legitimate & free paid online survey sites, there's no reason at all you should ever have to pay money to get access to paid surveys. Any website asking for money is very likely just trying to scam you.
Be Honest When Creating Your Profile
When you first sign up to a paid survey website they'll ask you to enter some details about yourself so that they can get an idea of what type of paid surveys would be suitable for you.
It can be tempting to lie a little bit when entering these details in an attempt to get provided with more surveys, but if you do tell any lies then you'll be making life much harder for yourself.
You see, if you do lie, you may indeed get provided with more surveys, but the problem is that you'll find yourself getting kicked out of them halfway through when the company figures out you're not really eligible after all.
This will get pretty frustrating after a while, so it's important to be very honest when creating your initial profile.
Don't Leave Money Sitting In Your Account
Many people like to simply let their paid survey balances grow & grow & then only withdraw them once they reach a high threshold, like $100 for example – but that's a bad move.
You see, whilst many paid survey companies have been around a while & will indeed be around for a while longer, similarly, a lot have bitten the dust & disappeared over the past few years.
As a result, it's a good idea to err on the side of caution & regularly withdraw your points to cash as soon as you can to prevent the potential risk of losing your money if the company happens to disappear.
Hopefully, they won't, but you never know.
How Much Can You Earn With Paid Surveys?
If you're expecting to get rich from paid surveys, or even just make be able to make a modest living from paid surveys, then, unfortunately, that's likely not going to happen.
Paid surveys can be a great way to kill time & earn a little extra cash, but that's about it.
I mean yes, the odd survey here & there may indeed pay around $20 but those types of surveys are few & far between. Getting one of those will feel like striking gold.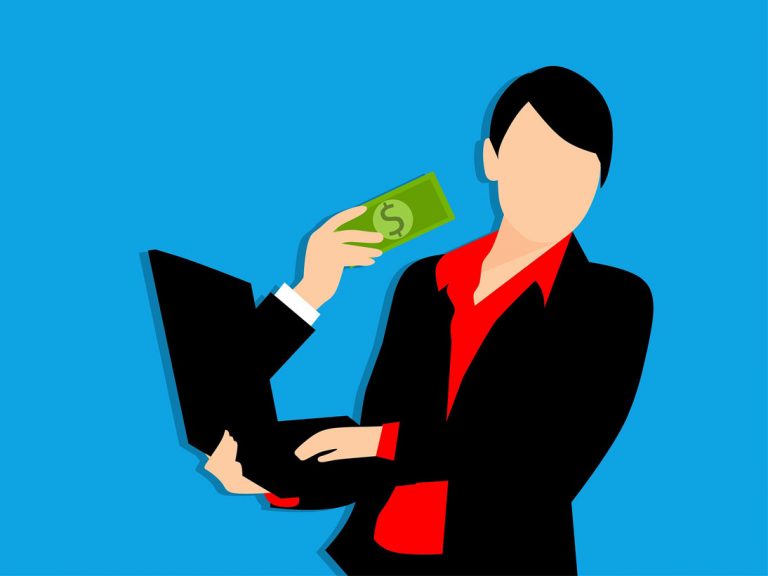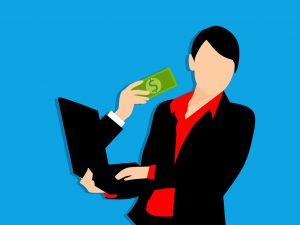 The typical surveys, however, typically payout just $1 to $5 & more often it's on the lower end of the scale.
But the problem doesn't lie solely with how much you earn per survey, it also lies with how frequently you're actually provided with surveys.
You see, some companies may only provide you with 1 or 2 surveys per week & as a result most paid, survey veterans will tell you that if you want to stand any chance of earning good money, you need to be a member of multiple paid online survey sites.
But unfortunately, even being a member of multiple sites won't see you earning anything "overwhelming".
The reason I say that is because on average, each survey will take up around 20 minutes of your time & will only see you being paid around $1 in return. That equates to $3 per hour.
So if you value your time, you may be interested in a more rewarding alternative instead.
How To Avoid Paid Survey Scams
As I mentioned towards the beginning of this blog post, there are a lot of paid survey scams that are set out to take advantage of people who are new to paid surveys, or who are looking to boost their earnings.
The problem is that it can often be difficult to tell a real paid survey website from a scam one, so in order to help you out I've listed a few top-tips below:
1. Stick with recommendations from reputable websites
Further down this page, I've put together a list of the best paid online survey sites. I've done the research on them to make sure that they're legitimate prior to including them.
Most of the paid survey scams are promoted via unsolicited emails, so by sticking to lists of paid survey sites published by legitimate websites, you'll reduce the risk of coming across one.
2. Be sceptical of "too good to be true" claims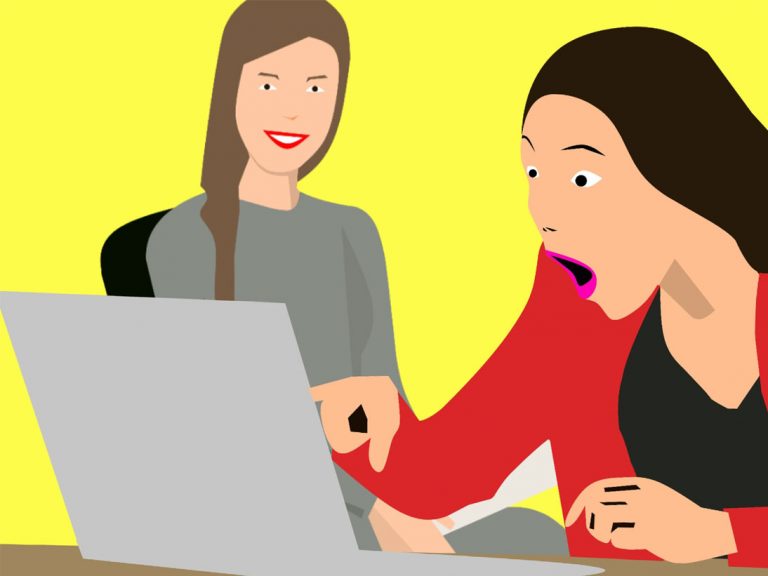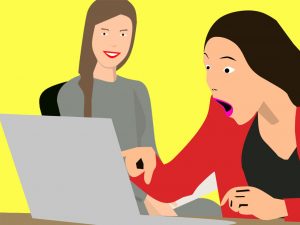 Typically, paid surveys pay very little. The reason for that is because they're simply so easy to complete & so many people are willing to complete them for little money.
There's just no need for a paid survey website to pay big money because they know that even with a small payout they'll still be able to get lots of people to do the survey.
So if you come across a website that is promising unusually large earnings then you should be very sceptical about it & do further research on it before signing up.
3. If you're asked to hand over money, run a mile
There should never, ever, be any reason for you to hand over money to access paid online surveys & if a company is asking you to do so then there's a high chance it's trying to scam you.
Legitimate paid survey sites are free of charge to join & use because they simply take a percentage of the money that's paid out to you from the companies requesting the surveys.
So if a company asks for money to provide you with access to surveys, take my advice & run a mile. There are plenty of free paid online surveys you can try instead.
The Best Paid Online Survey Sites
Each of the paid online survey sites that I've listed below has it's own pros & cons, so I've simply ordered the list based on my own personal favourite survey websites.
And with regards to earnings, all of the sites I've listed below are what I believe to be the highest paying survey sites but of course, the results you personally achieve may vary depending on what types of surveys you become eligible for.
The good news though is that SwagBucks is offering a $5 (or £3) instant bonus for all new members (no eligibility criteria required) and you can get access to via this link right here.
Anyway, without further ado, here's the list:
SwagBucks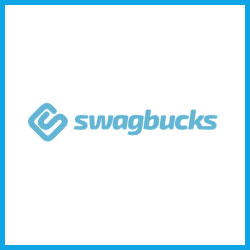 SwagBucks is one of the most popular, most well-known & most reputable paid survey sites & it's my own personal favourite purely because their website is so easy to use.
Plus, on top of just providing the opportunity to earn from paid surveys, SwagBucks provides a whole host of other ways that you can earn money through their website too.
This includes watching videos & even playing video games.
So if you're new to paid surveys & simply looking for a place to get started (or if you're a survey veteran that somehow hasn't heard of SwagBucks yet) then I'd definitely recommend giving it a try.
PrizeRebel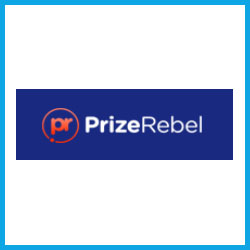 PrizeRebel is another one of the big players in the paid survey game & they've actually been around since 2007 so it's a pretty safe choice if legitimacy is your main concern.
PrizeRebel, like SwagBucks also provides a whole bunch of different ways that you can earn money alongside paid surveys (and you can even earn by referring friends, too).
The interesting thing about PrizeRebel is that to keep you engaged & active, they offer additional bonuses based on how much you use the site & how many tasks you complete.
This means the more surveys you do, the more additional opportunities you will likely get to earn… So at PrizeRebel it pays to be a loyal member & to complete as many tasks as you can.
Branded Surveys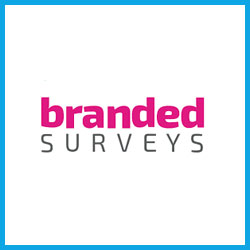 Just like PrizeRebel, Branded Surveys is yet another paid surveys site that provides the more active members with more opportunities to earn extra money through their platform.
The only main difference with Branded Surveys is that rather than offering a whole bunch of different tasks you can complete alongside surveys, Branded Surveys sticks to just providing surveys & polls.
To be honest, this isn't too much of a bad thing because this means the frequency of their surveys is generally pretty high, so you can earn a good amount with Branded Surveys (and even more so if you use it in addition to other sites).
YouGov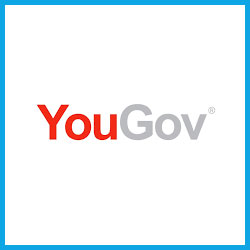 One thing that's annoying when it comes to paid surveys is finding yourself getting kicked out of surveys halfway through & realizing that you've wasted your time for nothing. Thankfully, however, that's not a problem at YouGov.
At YouGov, you get points for every survey that you take, even if you get deemed not to be eligible for it after starting it. The other good thing is that at YouGov, it's actually very rare to find yourself getting kicked out of a survey.
Plus, on top of all that, at YouGov, you also get to see the results from the surveys that you've participated in & you get to see how your opinion has actually made an impact. Pretty cool.
Univox Community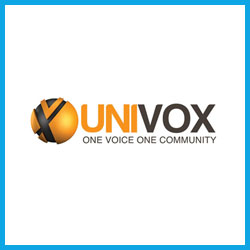 Univox Community is another one of the survey sites that often presents new members with a welcome bonus when they join so if you haven't already checked it out, it's definitely worth a look.
I'm a big fan of the Univox Community website as I find that it's really easy to use & alongside their website they also provide both iPhone & Android apps too which is really handy for doing surveys on the go.
Univox Community also offers bonuses like some of the other survey sites based on how active you are, meaning if you're more active you may find yourself getting presented with more surveys, or offers, etc.
The only downside to Univox Community is that initially, the minimum withdrawal limit is pretty high in comparison to other paid survey sites. The upside, however, is that after you've been a member for a while it does eventually reduce.
LifePoints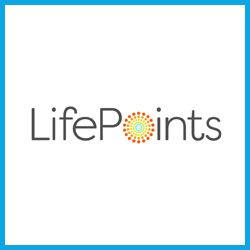 LifePoints is a relatively new paid survey site & it's therefore lesser-known, but it's actually the result of a merge between two long-running survey sites named GlobalTestMarket & MySurvey.
GlobalTestMarket & MySurvey disappeared, and LifePoints was formed after they merged.
The good thing about LifePoints is that they have a pretty low withdrawal limit & they're also another survey panel the regularly provides new members with a welcome bonus.
LifePoints also seems to be getting much more positive reviews than GlobalTestMarket & MySurvey did, so it looks like the companies have also improved a lot since the merge.
Plus, GlobalTestMarket (the company that merged into LifePoints) was the first survey company I ever joined & got paid from, so it kinda holds a special place in my heart.
PointClub Surveys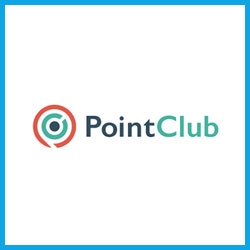 PointClub Surveys offer bonuses based on how active you are & how many surveys you complete & it's a really popular survey site.
Plus, when you factor in the bonuses that they offer (which can sometimes enable you to 2x your earnings), PointClub Surveys actually works out to be one of the highest-paying survey sites.
The only downside is that again, PointClub Surveys is yet another site with a relatively high withdrawal limit in comparison to other paid survey sites.
Still, based on their payout rates & bonuses, it's definitely a good site to try if you haven't already (and PointClub Surveys also offers new members a welcome bonus, too).
Nielsen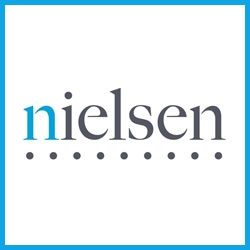 Nielsen is an interesting site & it's certainly very different to the other sites in the list because technically it's not actually a "survey" site as such, since they gather data automatically.
To use Nielsen you simply install an app or software & then it automatically (and anonymously) monitors your internet usage to determine how you interact with certain products or services.
Now, admittedly it won't be for everybody (especially the data conscious), but it is indeed safe & if you're not too worried about using it then it can reward you pretty handsomely.
The good thing is that you can use it on multiple devices to increase your earnings & once installed, you can pretty much just let it run the background as an "extra-earner".
Worth a try, at least.
GrabPoints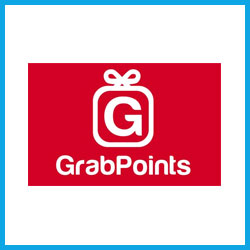 Another one of the biggies, GrabPoints, offers you the opportunity to earn money through paid surveys as well as a whole host of other things too, such as downloading apps, etc.
The really good thing about GrabPoints is that they have one of the lowest withdrawal limits so that you can pretty much keep cashing out as soon as you've earned.
The bad thing? It can be difficult to find surveys that you're actually eligible for with GrabPoints & getting kicked out halfway through seems to be a pretty common occurrence.
Still, if you like to regularly cash out, GrabPoints could be your go-to.
ySense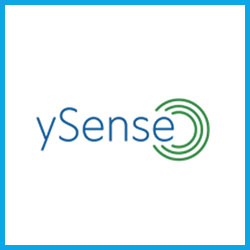 ySense is a fantastic paid online surveys site & one of the greatest things about ySense is their referral program which enables you to earn 30% of what your referrals make.
So if you join ySense, then you can simply invite your family & friends via your link too & that'll see you getting a massive boost in your earnings providing they all stay active.
ySense is also owned by the same parent company that owns SwagBucks too which means that you can rest assured it's a trustworthy paid survey site that actually pays.
Opinion Outpost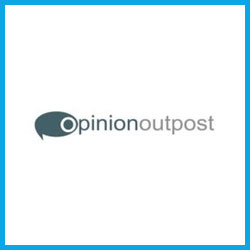 I wasn't going to include this particular paid survey site as it's not really renowned for providing a huge number of surveys to its members, but I decided to include it purely because of its quarterly prize draw.
You may not necessarily be able to earn a huge amount through the paid surveys side of Opinion Outpost, but as a member, every 3 months you'll be able to enter in a free prize draw for the chance to win $10,000.
In my opinion, it's therefore worth joining just for the prize draw.
But obviously, it's also worth giving the surveys a shot too because who knows, you might find that you're actually eligible for a good number of surveys with Opinion Outpost.
SuperPay.me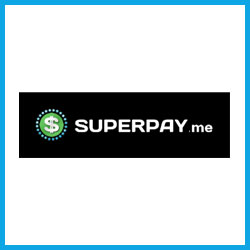 SuperPay.me is one of the few paid survey websites that actually provide opportunities to people all over the world. Most other sites limit their member base to the USA, UK & Australia, etc, only.
And despite the website looking a bit outdated & almost "suspicious", SuperPay.me is actually a legitimate survey site & has been backed up by thousands of 5-star reviews.
The only downside, however, is that due to the poor design of SuperPay.me's website it can be a little difficult to navigate, so it's not really recommended for the paid survey newbie.
If you're a survey veteran that's exhausted your other options or somebody from a country that's struggling to find a paid survey site they can become a member of, then SuperPay.me could be worth a try.
Survey Junkie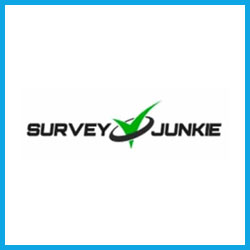 This one is for the survey addicts only.
I'm kidding, Survey Junkie is a pretty neat, easy to use survey website & it offers some high-paying online surveys too.
Plus, as well as just providing surveys, Survey Junkie also provides visitors with the opportunity to participate in product testing or phone interviews for additional cash.
I would have put this site further up in the list but the reason I decided not to is that Survey Junkie only really provides the majority of its surveys to residents of the USA.
Feature Points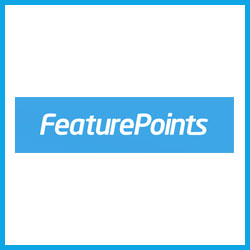 Similar to SuperPay.me, Feature Points is yet another paid survey site that provides opportunities for members from pretty much all across the world to join.
Plus, the great thing about Feature Points is that they have a really low withdrawal limit meaning that you can pretty much withdraw your cash after completing even just a handful of surveys.
The website is very easy to use & alongside paying money for just surveys, Feature Points also offers you the opportunity to earn by doing things like downloading apps or watching videos, etc, too.
Paid Viewpoint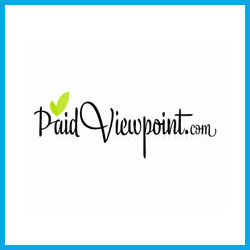 Paid Viewpoint is a survey-only site, meaning that you don't get the opportunity to earn for completing other types of tasks like you do with many other so-called paid survey sites.
And whilst that may initially sound like a downside, it's not, because they've kinda mastered the survey side of things.
Their surveys are really quick & easy compared to other sites, and the biggest bonus is that they promise that you'll never be kicked out of a survey. Once you've started a survey, you'll get to complete it.
Plus they pay pretty well too.
So if you're really only interested in focusing on the survey side of things and aren't too bothered about the playing games or downloading apps side of it all, then Paid Viewpoint could be a good site for you to try.
A Better Alternative To Paid Surveys
If you're literally just trying to kill a bit of time & earn some pocket change then paid surveys can be a good way to do it… But if you're trying to actually earn good money, then paid surveys are not really a great choice.
It doesn't matter how many sites you join, how fast you complete them & how much time you spend at your computer, the truth is that you'll be lucky to average so much as $3 per hour with paid surveys.
So if you're trying to actually earn something more, I would suggest you look into an alternative, such as affiliate marketing.
As an affiliate marketer, you get the opportunity to earn money online by promoting products or services for companies like Amazon, and it's something that literally anybody can do.
I mean sure, affiliate marketing takes more work than paid surveys, but the good thing about it is that you can literally scale your income up to any level you desire.
The harder you work, the more you can earn.
As a result, some affiliates find themselves earning 4-figures per month, and some even find themselves earning in excess of 5-figures per month. It's a pretty lucrative method.

So if that's something that interests you then you can either check out my free guide right here to learn more about it or alternatively you can head on over to Commission Academy which is a free-to-join platform that'll help you get started with it.
But whatever you do, I hope you found my list of the best paid online survey sites here useful & if you happen to have any comments then please don't hesitate to leave them below.