With more & more people becoming aware of the power of social influence the demand for things like Instagram verified badges (and other social "clout") is growing at an ever-increasing rate… But you must be careful because where is demand there are also often scammers…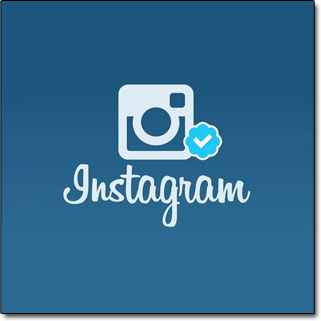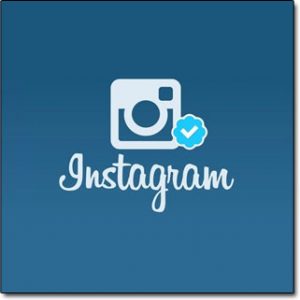 And in this post today I'm going to be talking about the Instagram verified badge in particular because over the past few weeks I've noticed a HUGE increase in the number of people pushing the blue tick scam – aka the Instagram verified badge scam, in which people claim they you can actually buy an Instagram verified badge from them for a seemingly "small fee" paid in Bitcoin…
But is it true? Can you really buy an Instagram verified badge? And if you can't, then how did the accounts that are claiming to sell them get their blue badges? Keep on reading & you'll find out all the answers (along with the TRUTH about buying blue ticks – and how you can really get one without paying a dime).
Can You Really Buy An Instagram Verified Badge?   |   How To Buy a Badge   |   What Happens If You Pay For Verification?   |   How To Get a Verified Badge For Free
Can You Really Buy An Instagram Verified Badge?
In short the answer is no, you can't – at least not directly anyway (more on that in a mo) – and the truth is that all of the accounts promising to provide you with blue verified badges are in fact scammers just looking to part you with your hard earned cash.
…but they have blue badges, so how did they get theirs?
You'll have probably noticed that most of the users promising to provide people with blue badges in return for money have their own blue badges next to their username which makes the whole thing seem pretty darn convincing.

After all you probably wouldn't (at least I hope you wouldn't) pay for a blue verified badge from somebody who didn't have one themselves… But when they've actually got one you stop & think "hey, this might actually be legit"…
However, it's not – and they haven't really "got" blue badges themselves – instead the scammers have actually targeted accounts that already have blue badges, hacked them & switched all of their content up to turn the page into a "scam promo".
You see sadly having a blue badge doesn't necessarily mean you know a great deal about account security & often the passwords on these accounts held by blue badge owners are pretty weak (especially because Instagram doesn't currently force overly strong passwords)…
Now usually having a weak password isn't too much of a problem, because out of all of the millions of users as an "average Joe" you're pretty unlikely to be targeted – unless of course you have a blue badge, or a lot of followers.
Have either of those things & you become a target – and as you can probably guess a target with a weak password is pretty darn easy to hack.
…so after reading this post I recommend you go strengthen your Instagram password – you know, just in case.
And here's a little "password hack" I recently discovered – to get a super strong password that you can remember, use a sentence with a date, like this:
Iboughtmybikein2003!
That's a pretty darn strong password (as it has a capital letter, lots of other letters, numbers & a special character), yet it's also super easy to remember because it's just a sentence that reads "I bought my bike in 2003!".
Cool strong password trick huh?
But anyway, to back up my claims about the accounts being hacked, take a look at this: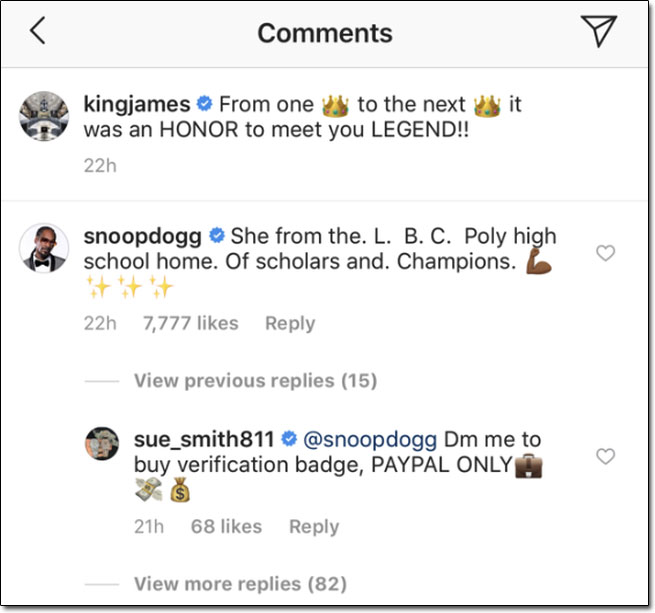 As you can see the user "sue_smith811" is promising to provide verification badges – unusually though in this particular instance the scammer is accepting PayPal… But that's very uncommon as PayPal comments can be reversed and so instead they generally use Bitcoin.
However the real Sue Smith is likely unaware any of this is going on, because her account has been taken over – and this is easy to see a few weeks later when it then returned to normal (as shown below):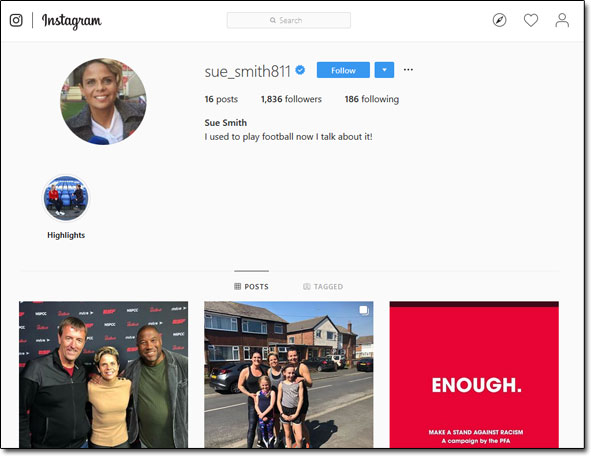 The real Sue Smith is a former footballer, that's how she's gotten her blue badge – no tricks or gimmicks here.

Which brings me onto my next point…
How To Buy An Instagram Verified Badge
Okay so yes, I might have mentioned above that you can't buy an Instagram verified badge – but that's only half true. You can't buy one directly, but if you really, really, really want one… It is possible to "buy" one indirectly, in a sense.
You see in order to actually get a blue verified badge all you need to do is go into your Instagram account settings, click on "Request Verification" and submit a form of photographic ID… BUT… the catch is that you need to be a notable figure.
They don't just give the blue badges to any old fools you know ?
But in Instagram's eyes just what is a "notable figure"?
Well this is what confuses a lot of people, because many people think it's just about having lots of followers… But it's not.
In fact to be honest when it comes to the whole blue tick verification thing, followers don't really matter. As you can see in the screenshot above Sue Smith (who has a blue tick verified badge) has less than 2,000 followers – and there are many accounts with hundreds of thousands (some even millions) of followers that similarly don't have a verified badge.
Instead you basically have to either represent something, or be the subject of a "hot" news article which may cause people to want to impersonate you.
But of course like I mentioned a little bit above, if you really, really, really want the blue badge – then you could kinda "trick" Instagram into thinking that you're worthy of deserving the badge… But it'd take a lot of work.
And to be honest, whilst the blue badges may look kinda cool – I personally don't think the work (and money) required justifies it.
However pretending that you have absolutely nothing better to do & a ton of cash to burn (on the off chance that it may not actually work), here's what you'd need to do to stand the best chance of getting a blue Instagram verified badge:
Add your full name to your profile
Make sure you don't have any links to other social pages on there
Clearly describe who you are in your bio (or what you represent)
Make sure you've published a good amount of quality content
Get a good amount of engagement on your content (outreach/pay for it if needs be)
Pay for content mentioning your name & have it published on high-profile websites
Have your name mentioned in a news article
Submit your account for verification
I mean overall it's not actually all that difficult to do, and you can quite easily get your content listed on high-profile sites like Forbes etc – but the problem is that it's either gonna take you a whole load of time or a whole load of money… And you just have to question, is it really worth it?
My answer is no, it's not.
You get the blue badge because you're worthy of it, and if you don't get it then why would you be concerned over tricking others into thinking that you're worthy of it?
Focus less on self-image & focus more on self-development… Then who knows, you may actually find yourself becoming worthy of it!
So What Happens If You Pay For Verification?
If you decided to actually take one of those scammers promising blue badges up on their offer & paid them the money for them to get it for you, then what would actually happen?
Well to be honest, not much.
Generally the people behind the Instagram verified badge scams request that you pay them in cryptocurrencies like Bitcoin (which can't be reversed) and as soon as they get confirmation that they've received the money they'll just block your account & disappear.
They won't "try" and get you a blue badge, they won't increase your followers – they'll just take your money & vanish.
The whole "selling verified badges" thing is just a complete-utter scam & there's no good that'll come out of it whatsoever.
You'll just find yourself discovering the hard way that you've been scammed & you'll probably be left feeling rather embarrassed that you've been tricked into spending hundreds of dollars on a mere "ego-boost" scam.
So yeah… If somebody approaches you with an offer of being able to buy a verified badge just ignore them & report them to Instagram. Oh, and if somebody approaches you about being a brand ambassador too then you might also want to check out the post in which I exposed the brand ambassador scams… Because that's kinda bad news too.
Get An Instagram Verified Badge For Free
Rather than fooling around trying to pay for an Instagram badge why not just do it the normal way & get it for free?
Go into your account settings, click "Request Verification" & see what happens.
If you get verified then great, you didn't pay a penny… But if you don't then just admit defeat. It's really not all that important.
Either way though whether you get verified or not, I just hope that you found my post here useful & more importantly I hope I was able to help prevent you from losing money to the Instagram blue tick scam. If you do happen to have any further questions or comments then of course don't hesitate to leave them below, and please do share this post with your friends as well to protect them from getting caught out by these crooks. 🙂