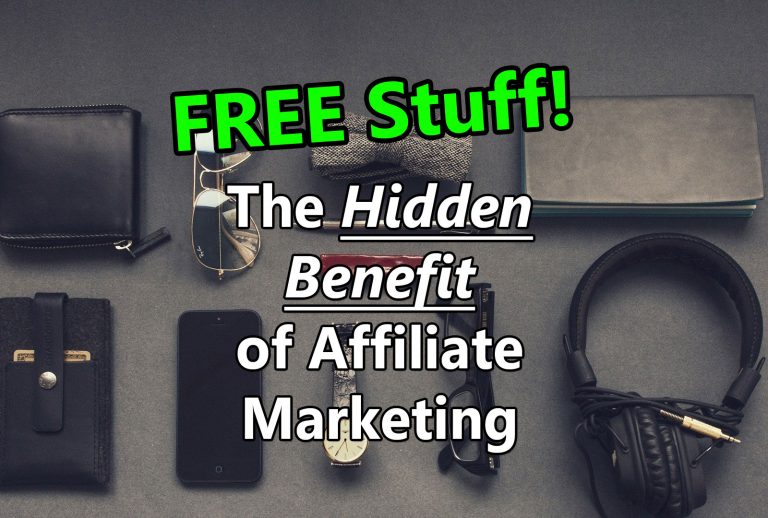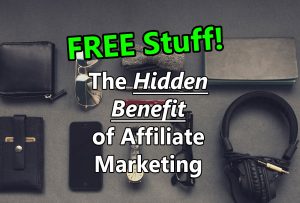 I often talk about the enormous earning potential affiliate marketers have in terms of earning commissions, but just the other day I realized there was a huge part of it I was forgetting about.
The freebies!
So if you've ever found yourself wondering, do affiliates get free stuff? The answer is yes, affiliates do indeed get free stuff, and they can get some pretty darn cool free stuff too.
In fact, some affiliates will have stacks of companies literally desperate to give them freebies, and some affiliates will have no doubt received hundreds (potentially even thousands of freebies) over the years.
In this blog post, I'm going to show you what freebies they get, how they get them & more importantly, how you can get in on the action & get freebies for yourself, too.
Do Affiliates Get Free Stuff?   |   What Free Stuff Do They Get?   |   How Do You Get Free Stuff?   |   How Can You Become An Affiliate?
Do Affiliates Get Free Stuff?
Absolutely!
In fact, companies love giving affiliates free stuff.
Why?
Well, affiliate marketing is all about promoting things. As an affiliate, you promote things & if somebody purchases them as a result of clicking your link, you get paid.
And what do companies desperately need?
Promotions!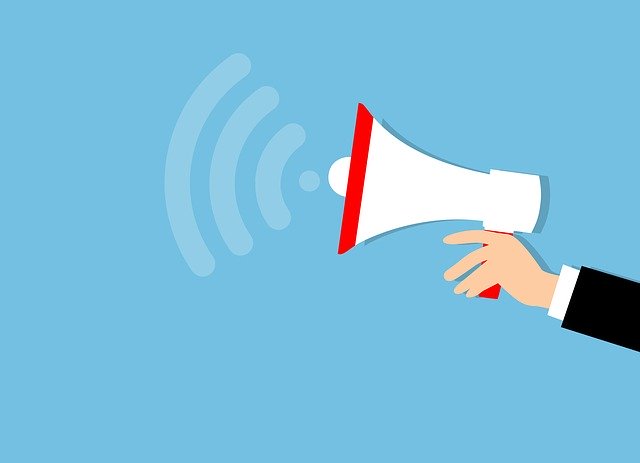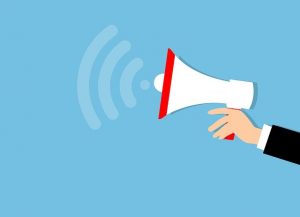 So as an example, let's say you're an affiliate & you have a website that receives 5,000 visitors per day… Or you have a YouTube channel with 10,000 daily views.
That's a pretty darn large audience that you have to promote to, and many companies will be pretty interested in tapping into that audience to promote their stuff.
But obviously, as an affiliate, you'll likely have a lot of different options for things that you can promote, and some things will pay a lot more than others.
So in order to encourage affiliates to get on board & begin promoting their products or services, companies will often offer them the opportunity to try their product for free.
Some companies will indeed ask for it to be sent back, but in many instances, they won't. Instead, they'll just let you try it & keep it… So long as you share it with your audience.
And that doesn't mean you have to necessarily say good things about it, either (although, obviously they'll try to encourage you to).
You can be as honest as you like.
And companies know that as an affiliate you'll likely be honest (because honesty plays a big part in your success), meaning if they do send you free stuff, they normally send you their best free stuff.
What Free Stuff Can You Get As An Affiliate?
Honestly, you can get pretty much anything you can think of.
It all depends on your audience and the size of it.
For example, if you have a YouTube channel or website about cats, then you'll likely get sent things cat toys & cat food, etc.
However, if you have a channel or website about gaming, then you'll get sent things related to that instead, like games, etc.
And if your audience is large enough, you may even get sent gaming consoles & accessories, too.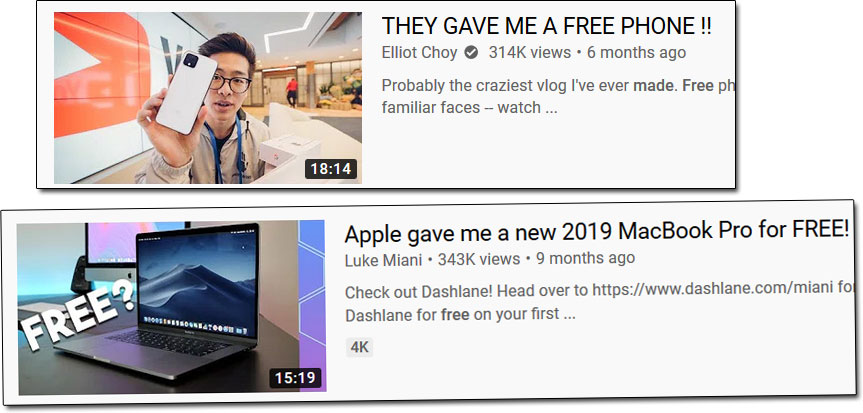 Basically, companies just weigh up what they give you based on how much they think it'll ultimately benefit them.
You see, whilst a $1,000 games console might seem a lot to you, ultimately, to a company producing 1,000's of them every single day, it's not that big of a deal to them.
So if they think that by giving you 1 of those consoles, it'll lead to them selling 100 more of them then obviously it's a pretty good deal for them & they'll likely be more than happy to send you one.
You Might Also Like:
How Do You Get Free Stuff As An Affiliate?
Well, the first thing you need is an audience like we just mentioned in the previous section of this post.
Companies give affiliates free stuff because they want their stuff promoted to an audience. This means that in order to get free stuff, you first need to have the audience.
And more importantly, you need a targeted audience.
So as an example, if you fancy bagging yourself some free robot vacuum cleaners then the ideal thing to do would be to start a website reviewing robot vacuum cleaners.
And you can actually start a website easily & free by using my beginner's guide here.
From there, you'd simply need to build up your audience by promoting your website.
And once you begin getting people coming to your website interested in the stuff that you're promoting, that's when you'll be ready to get free stuff from companies.
But in the early stages, you shouldn't expect the companies to actively approach you because they'll be spending most of their time approaching the big guys instead.
So rather than hoping they'll approach you, do things the other way around.
Ask them.
Many years ago when I started my first website that's exactly what I did. I approached a well-known (wink wink) action camera company to see if I could test their product.
It felt a bit cheeky, I'll admit, but I figured what had I got to lose?
And guess what?
They replied: yes, sure!
Within a few days, one of their latest action cameras arrived at my house & all they wanted me to do was test it out & publish a review of it onto my website.
From there I decided to try it out with a few more companies & it was the same story.
To my surprise, I found out that the companies I was asking were actually excited about the prospect of sending me their stuff & having me promote it to my audience.
And now that my websites have gotten a bit larger over the years, it's gotten to the point where I do now get actively offered the opportunity to try out things for free.
In fact, it's gotten to the point where I get so many that I actually have to turn some down if I don't think that the product on offer will truly benefit my audience.
Crazy, I know… But honestly, if you're an affiliate (or want to be an affiliate) and are interested in the prospect of getting free stuff, then the good news is that it's pretty easy to get in on the action.
As I mentioned above, all you need to do is reach out to companies. Some may indeed say no, but the bottom line is that there's absolutely no harm in trying.
As the saying goes, nothing ventured, nothing gained.
How Can You Become An Affiliate?
If you've found yourself reading this blog post & you're not yet an affiliate (or maybe have no idea what an affiliate actually is) then you can check out my free guide here which explains everything you need to know.
That includes explaining how you can get started, and I've written it especially with beginners in mind so it should (hopefully) be pretty easy to follow, regardless of you're experience.
And when I say free guide, free does indeed mean free. There's no email address required or anything like that to access it, you can check it out right here now.
Or alternatively, if you know about affiliate marketing already but want a bit more advanced help to see how you can find success with it, then I'd urge you to check out Wealthy Affiliate.
Wealthy Affiliate provides the training, tools & support that you need to see success (and it's one of my all-time highest-rated programs for affiliate marketing).