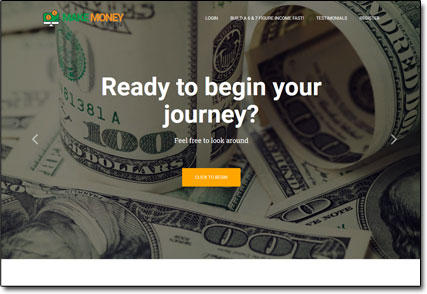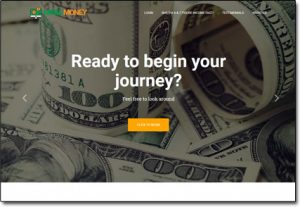 Have you come across the Make Money Even system which has allegedly been created by a guy named Martin & promises to provide you with a way to make money online "even if you don't want to"?
Are you now wondering if it's really legit & if it can really help you to make money like it claims it can?
Well good news, you've landed in exactly the right place as that's exactly what I'm going to be uncovering here in this honest Make Money Even review – the only review that gives you the FULL truth on this system.
And what I can tell you right from the off is that the Make Money Even is NOT what it seems. In fact Martin's system will probably actually just see you spending more money than you'll ever manage to make as you'll soon see in this review…
What Is The Make Money Even System?   |   How Does Make Money Even Work?   |   Can You Make Money With It?   |   Is Make Money Even a Scam?   |   A Better Alternative
What Is The Make Money Even System?
The Make Money Even system claims to be geared around teaching marketing & advertising online & its creator who you're told is named Martin claims it can provide you with a way to quickly make 6 to 7 figures.

In fact the Make Money Even website literally states the following on their homepage:
We'll show you how to make a killing at Affiliate Marketing. Why make a few bucks when you can make thousands?
So you're basically led to believe that you can sign up & begin making money with ease, and lots of it at that…
But can you really? Or is Make Money Even a scam that you should just avoid?
After all it sounds WAY too good to be true & you know what they say about things that sound too good to be true – they usually are.
And I can indeed confirm that the Make Money Even system is indeed another "too good to be true" system. I mean yes, there is the potential to make some money with it – however it is unlikely that you will.
Instead it's more likely that if you join the Make Money Even system you'll just find yourself actually spending more money than you ever manage to make back, and that's because it's actually just a pyramid scheme.
You'll see what I mean as I explain in greater detail how it all works below…
How Does Make Money Even Work?
Well as you've probably already noticed the official Make Money Even website itself doesn't really go into any sort of great detail with regards to explaining how any of it actually works. Instead it just repeatedly talks about "advertising"…
But what exactly will you be doing? What are you going to be advertising?
Well in short the concept is that you will sign up to the Make Money Even system for a fee of $10 and then you'll be pushed into simply promoting the Make Money Even system onto others to earn at their expense.
When they invest, you'll get a commission.
The truth is that whilst they claim their "training" is the product, in my opinion it's quite obvious there's no real product because the training that they do provide is extremely low quality & very basic.
It's basically just a scheme which is geared towards making the creator wealthy at the expense of those who are joining. There's nothing "easy" about it like the creator (who you're led to believe is called Martin) makes out.
And the other big problem is that whilst you're told it costs $10 to join, you're not told about the other fees inside. The $10 fee does not get you access to everything & instead you'll be pressured into upgrading to higher levels such as the "VIP Marketer Plan".
But Can You Earn Any Money With It?
Well the truth is that yes, technically you could earn money with it if you get others to sign up & invest however what I will point out is that doing so will be nowhere as easy as you're led to believe it will.
First of all it is pretty difficult to get traffic (visitors) to a website unless you have the help of proper training like that found at Commission Academy to show you how.
Secondly though even if you do manage to get people to visit the Make Money Even website via your referral link the likelihood of them actually signing up & paying money will be very slim because the whole thing just looks like a get-rich-quick scam to avoid.
Very few, if any of the people visiting the Make Money Even website will actually sign up so it's pointless to even think about promoting it. Plus of course as I mentioned earlier in this review it's actually a pyramid scheme which means it's illegal too.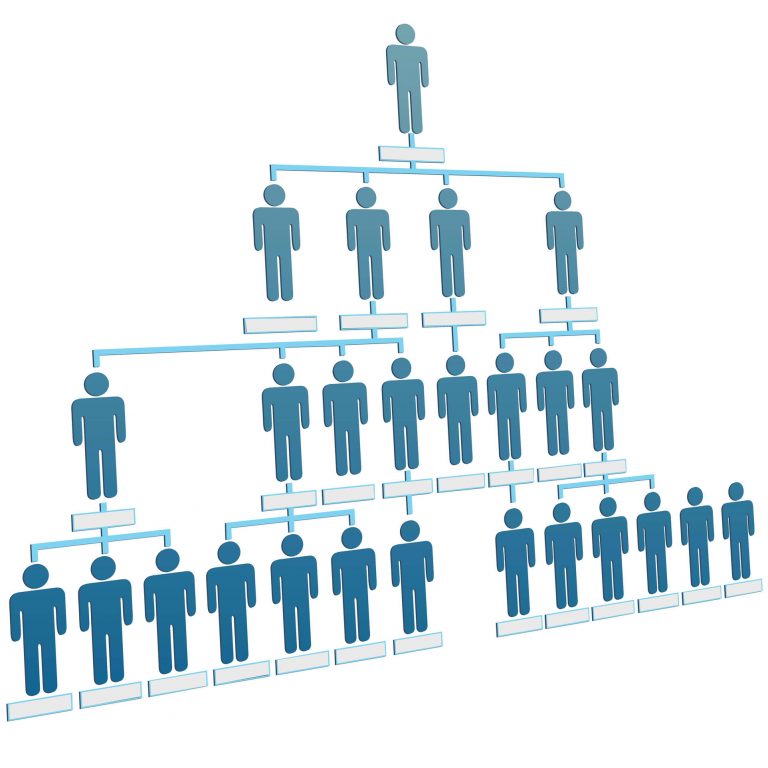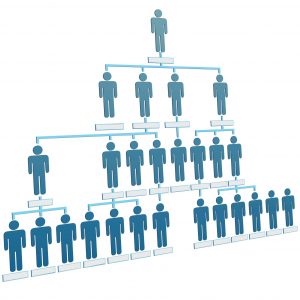 The reason it's a pyramid scheme is because it operates on multiple levels & has no real product in place. It's just a case of money getting passed around from member to member, and getting passed up to the person at the top (the creator).
You can see that quite easily when you look at their compensation plan:
You pay $10 to join
People you refer pay $10, you keep $5, $5 gets passed up to your sponsor (the person who referred you)
After 5 referrals you then keep the $10 from each referral
The same happens with your referrals
And you must earn at least $25 to be able to make a withdrawal, so you'll need to be able to refer a minimum of 5 people into it who'll each have to invest $10 for you to even think about getting paid.
Getting 5 people to join a website like Make Money Even & invest $10 will NOT be easy.
So as mentioned above whilst you can potentially make money with it, the likelihood is that you'll just invest $10 & then struggle to get anybody to else to sign up meaning you'll just end up out of pocket.
Which brings me onto…
Is Make Money Even a Scam?
In my opinion yes it is a scam. The reason I say that is because it's extremely misleading & the truth is that whilst the website makes it seem like you'll be able to make money really easily with it, most people who join will simply fail to do so.
Plus there's really no focus on any sort of "product" which means that in reality the whole thing is just a pyramid scheme in which money is getting passed from one person to another all the way up to the creator at the top.
So whilst there is some potential to make money with it (if you're able to recruit people to the website), realistically the whole thing is just geared towards making its creator wealthy, not you & should therefore be avoided.
Honestly though there is no need to even bother with gimmicks like Make Money Even because there are already plenty of legitimate & proven ways that you can make money online which you can find out more about on my top picks page here.
One of the best things I personally recommend is something called affiliate marketing which is where you promote other peoples products & services online in return for commissions. It's a fantastic way to make money & the earnings are uncapped so the harder you work the more you can earn.
The other great thing about affiliate marketing is that there are places where you can learn how to get started with it for free such as Commission Academy which is one of my all-time top recommended programs.
Whatever you decide to do though I just sincerely hope that my review of Make Money Even here has given you a good insight into how the whole thing truly works & hopefully it has helped you to make a better decision as to whether or not you really want to get involved with it.
Feel free to leave any comments or questions below. 🙂
A Better Alternative
The sad truth is that unfortunately most of the programs promising to help you make money online are scams. I can say that confidently after exposing over 500+ of them here on this blog.
But the good news is that even though most of them are indeed scams, there are actually some very good programs in amongst them - some programs that can truly help you to earn money.
And out of all of the legit programs I've seen, the one I would recommend the most to anybody looking to get started online is Commission Academy. In my own opinion, that's the best place to start.
At Commission Academy, you'll be provided with everything you need (including the training & tools) to begin earning real money by promoting products or services for companies like Amazon online.
The best part is that there's literally no limit on the amount you can earn with it & the process is pretty simple which means that it's absolutely perfect for people that don't have much experience.
Some wealthy affiliates even earn as much as 5-figures per month... Or more!


I mean don't get me wrong, that kind of money won't just fall into your lap without doing any work... But the harder you're willing to work at it, the more you stand to earn with it.
So if you're looking to get started but don't know which route you should go down or which program you should join (and don't want to waste money on bogus things that don't actually work), then I'd highly recommend checking out Commission Academy first. You can learn more about it here.