A few days ago I happened to stumble across the Online Business Builder Challenge program which claimed that it could see the average Joe getting on their way to becoming a "high-earning freelance digital marketer" in just 15 days…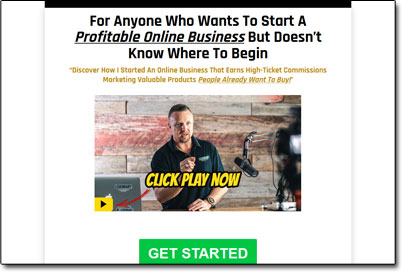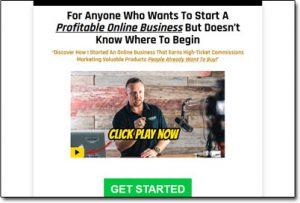 However, I also noticed that in the program's small disclaimer which they'd hidden away at the bottom of the website it stated:  "The average person who buys any "how-to" information gets little to no results"…
So what's the deal?
Is the Online Business Builder Challenge legit? Or is this just another one of those programs that just provides you with motivational mumbo-jumbo & generic "how-to's" but no real actionable instructions?
You can probably guess what I did – I decided to find out, and in this Online Business Builder Challenge review I'll be explaining why you should just save your money & pick a better alternative instead.
What Is The Online Business Builder Challenge?   |   How Does It Work?   |   The Good Thing About It   |   The Problems   |   Can You Promote Anything?   |   Is The Online Business Builder Challenge a Scam?   |   A Better Alternative
What Is The Online Business Builder Challenge?
The Online Business Builder Challenge is yet another program that claims to cut-through-the-crap & teach you how you can start a profitable online business in just 15 days of training.

But that's obviously a pretty bold claim to make.
I mean, if it was really so easy to create such a lucrative business in just 15 days then why isn't everybody doing it?
Who wouldn't want to work from home, work on their own terms, or earn from wherever they can get internet access?
The truth is that yes it is possible to earn good money online through methods like affiliate marketing & I strongly believe that absolutely everybody can do it, but let's be realistic.
There's no way it's going to happen in just 15 days.
Even if you were already an expert you couldn't start a lucrative business in just 15 days. It's just not feasible, so the first thing I want you to do is totally disregard the idea that the Online Business Builder Challenge can help you make money quickly.
It can't.
But can you earn any money with it?
Is it worth it's seemingly small $7 price-tag, and most importantly – is it worth your time?
Let's take a look…
How Does The Online Business Builder Challenge Work?
The Online Business Builder Challenge is a training program that's focused around affiliate marketing & specifically it's focused around promoting high-ticket products.
That in short basically means expensive products.
The idea is that by promoting things are more expensive, you'll be able to earn more money & you'll be able to get into profit more quickly.
In a sense, it's true – by promoting high-ticket products you could indeed stand to earn large commissions… But it's a game of "six & two threes".
If you're promoting low-ticket products, you'll sell more – so the commissions might be lower, but you'll be making more sales. High-ticket products, on the other hand, might pay more, but you'll sell less.
It basically evens out.
And one thing I always stress is that you should never focus on a product's commission. You should always focus on its value to the end consumer because a more valuable product will always earn you more money in the long-run.
That's because when you promote a valuable, useful product, people will literally want to pay you for it. Whereas when you're promoting something purely for commissions, you'll have to try to sell it to them.
So what products does the Online Business Builder Challenge teach you to sell?
Here's where things get a bit questionable.
The Online Business Builder Challenge is basically a sales funnel that ultimately leads people into a program called Legendary Marketer, which was founded by a guy named Dave Sharpe.
Dave Sharpe formerly founded a program named Duplicate Dave & was also a co-founder of the now collapsed multi-level-marketing scheme, Empower Network.
The scheme collapsed because it was determined that ultimately Empower Network had no product. People were just buying in for the opportunity to make money, then earning money by selling the same opportunity to others.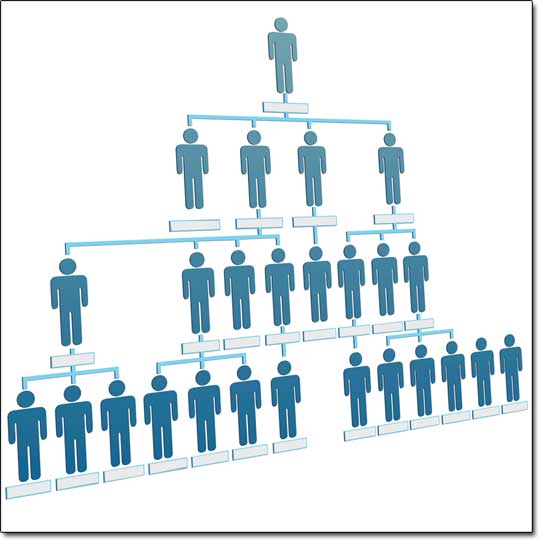 And unfortunately, Dave Sharpe's new Legendary Marketer program takes a scarily similar approach.
You buy into Legendary Marketer, you get advised to purchase some of the expensive training courses & "masterminds" (which cost thousands of dollars), then you find out that the high-ticket products you'll be promoting are the same ones you bought.
So in short, here's a rundown of how it works:
You sign up to the Online Business Builder Challenge
You learn the basics of high-ticket affiliate marketing
You get pushed into purchasing the higher-priced Legendary Marketer products
You get told that the way to earn money is by promoting the same thing to others
The "Good Thing" About The Online Business Builder Challenge
Yes, in my opinion, the business model is questionable – but it's not entirely "bad". The program costs $7 to get started with & in return you do get some relatively high-quality training.
Empower Network was primarily geared around teaching motivational mumbo-jumbo, but Dave's training inside of his Online Business Builder Challenge/Legendary Marketer programs does actually consists of some good advice.
Here is a run-down of what training you'll receive on each of the 15 days:
Day 1: The #1 Secret To Starting & Scaling A High-Ticket Business
Day 2: The "Core 4" High-Ticket Business Models Online
Day 3: Watch Me Build A Business In Under 30 Minutes
Day 4: How To Master The Inner-Game of Wealth
Day 5: The Big Day – Developing Your Business Plan!
Day 6: You Got Questions, and I Got Answers!
Day 7: When Should I Quit My Job To Build My Business Full-Time?
Day 8: What Are High-Income Skills and Why Do You Need Them?
Day 9: High-Income Skill #1 – Lead Generation
Day 10: High-Income Skill #2 – Copywriting
Day 11: High-Income Skill #3 – Sales and Presenting
Day 12: What, When and Where To Outsource
Day 13: Using "OPM" To Build Your Business
Day 14: 4 Ways To Avoid "Wantrepreneur Syndrome"
Day 15: Your First Sale and the Journey Of Your Success
If you're totally brand-new then you'll likely find the training pretty eye-opening & it'll certainly help you understand the concept of affiliate marketing which is certainly a positive.
After all, in my opinion, affiliate marketing is the best way to earn good money online.
The Problems With The Online Business Builder Challenge
The main problem is that realistically the 15 steps are just an "overview" of the process & the hope is that after completing them you'll be left wanting more, which is when you'll be pitched to buy into Legendary Marketer.
Initially, that might not seem too bad – but the price quickly rises from $7. If you want to learn to build a business you'll need to purchase at least one of the blueprints which are as follows:
Affiliate Marketing Business Blueprint
Digital Products Business Blueprint
Coaching and Consulting Business Blueprint
Events and Masterminds Business Blueprint
Each blueprint costs a whopping $2,500.
Then, there are also live training classes. These range from $8,000 to $30,000.
Some people, especially those promoting Legendary Marketer & the Online Business Builder Challenge may say that the costs are justified, but in my opinion, they're far from it.
Community support is lacking & after paying all of that money you don't even get all of the tools you need to get started, instead you have to actually go out & buy those separately.
Yup, more costs.
Compare that against a program like Wealthy Affiliate, which costs $49/month & you'll easily see the difference.
Wealthy Affiliate provides you with tools, training, community, web-hosting, coaches and NO upsells.
So that's $49 for all that, VS tens of thousands for Dave Sharpe's program – and despite the claims made on the Legendary Marketer website there's actually less training inside of Dave's program.
That's why I wouldn't recommend the Online Business Builder Challenge – because if you're looking to get started with affiliate marketing there are simply better & cheaper alternatives available like Wealthy Affiliate.
You Might Also Like:
So Why Is Legendary Marketer So Popular?
It seems like you can't go anywhere on the internet without coming across the Legendary Marketer program or one of its alternatively-named sales funnels like the Online Business Builder Challenge…
Which might leave you wondering, if it's not so great, why is it so popular?
Well, the answer is simple. Dave Sharpe & his team are paying people fortunes to promote it.
You see, as I mentioned further up in this review the concept is that you sign up to Legendary Marketer, purchase the products & that you can then earn commissions by promoting the products to others.
The high-ticket "product" that you'll be promoting is essentially the program itself.
So the reason the Legendary Marketer program is so popular is simply because there are so many people promoting it in order to try to earn those big commissions… Then as more people join, more people end up promoting it (because that's what they're encouraged to do).
What If You Want To Promote Something Different?
Well from a technical point of view, you can promote anything you like… The Legendary Marketer training does focus on affiliate marketing as a whole, it's just that it's primarily geared towards teaching you how to promote the Legendary Marketer program itself.
What does this mean?
Well, this means that if you wanted to set up a website promoting products related to an interest that you have then realistically the Online Business Builder Challenge & Legendary Marketer programs aren't the best programs to help you do that.
For example, Amazon has one of the largest & most popular affiliate programs in the world (Amazon Associates) yet there is next to no training inside of the Legendary Marketer with regards to using that program.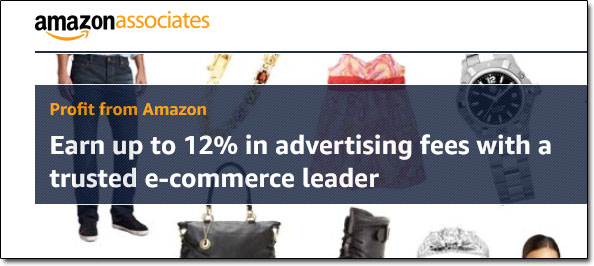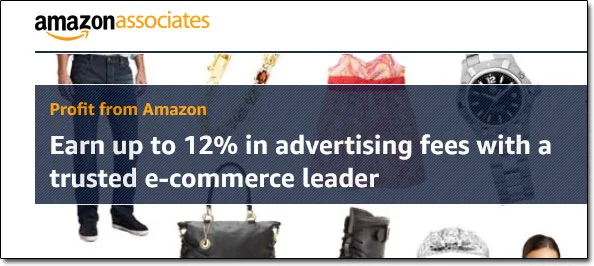 And Amazon is a great program for finding success as a newcomer to affiliate marketing because they have such a wide range of products & such a great reputation of trust.
So instead you'll find yourself setting up websites related to making money online (a subject which realistically you likely won't know much about) and trying to get others to join up to the Online Business Builder Challenge.
Do you really want to do that? Or would you rather earn money by promoting products related to something that you're actually interested in?
Pet-related products? Sport-related products, etc…
I'd imagine you'd rather earn money by actually promoting products that interest you rather than promoting something that you're only promoting to try & earn money, right?
So again, you'd be better off with a program like Wealthy Affiliate which teaches affiliate marketing as a whole & teaches you how you can launch profitable niche websites related to your interests.
But anyway, you probably get the idea – which brings me onto…
Is The Online Business Builder Challenge a Scam? My Verdict
A lot of people probably will call the Online Business Builder Challenge a scam because the truth is that most of the people that join will fail to see any results, just as they mention in their disclaimer.
Plus some of the people that join will also find themselves spending tens of thousands & not earning a penny in return…
So yeah, you can probably see why some people would brand it a scam. Do I brand it a scam though? Well, I don't believe it's a "scam" as such – but I certainly won't be recommending it either.
The reason I'm not branding it an outright scam is that you do actually get access to some relatively good training, and you could potentially make some money with it (it's possible, at least).
But there's just no way that I could ever recommend you join a program knowing that if you do join, you'll probably just end up spending more money than you ever actually manage to make back.
Certainly not if that program could see you losing tens of thousands too like the Online Business Builder Challenge program could.
I've seen similar programs like this in the past, they look good & seem attractive on the surface but in reality, if you join you'll just find yourself spending more & more money & getting more & more frustrated.
There's just no need to do that when are there are so many good alternatives, like Wealthy Affiliate.
Wealthy Affiliate will give you more training, more tools, more support & it is backed by more success stories. Plus Wealthy Affiliate will also teach you how you can effectively promote anything you want.
It's a no-brainer as far as I'm concerned.
But I'll also point out here before you go that affiliate marketing isn't the only way you can earn online. I do believe it to be the best way, but there are also some alternatives that you can check out here.
A Better Alternative
The sad truth is that unfortunately most of the programs promising to help you make money online are scams. I can say that confidently after exposing over 500+ of them here on this blog.
But the good news is that even though most of them are indeed scams, there are actually some very good programs in amongst them - some programs that can truly help you to earn money.
And out of all of the legit programs I've seen, the one I would recommend the most to anybody looking to get started online is Wealthy Affiliate. In my own opinion, that's the best place to start.
At Wealthy Affiliate, you'll be provided with everything you need (including the training & tools) to begin earning real money by promoting products or services for companies like Amazon online.
The best part is that there's literally no limit on the amount you can earn with it & the process is pretty simple which means that it's absolutely perfect for people that don't have much experience.
Some wealthy affiliates even earn as much as 5-figures per month... Or more!

I mean don't get me wrong, that kind of money won't just fall into your lap without doing any work... But the harder you're willing to work at it, the more you stand to earn with it.
So if you're looking to get started but don't know which route you should go down or which program you should join (and don't want to waste money on bogus things that don't actually work), then I'd highly recommend checking out Wealthy Affiliate first. You can learn more about it here.