In this article, I'll be talking about high-ticket affiliate programs & what I personally think about them because after being involved in online marketing for over 6+ years I believe I've gained enough experience to finally share my honest personal opinion.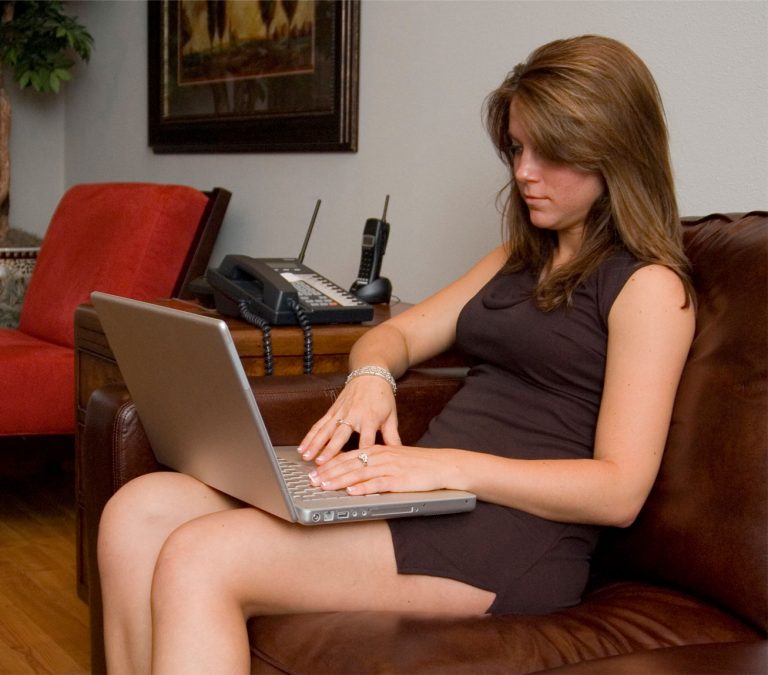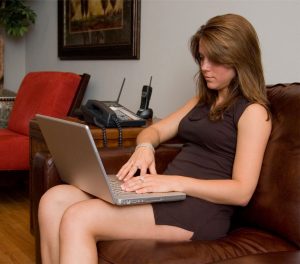 Which means if you've personally come across a high-ticket program & you're considering getting involved with it then you can rest assured that you've landed in the right place to find out the important information that you need to know.
I'll be outlining exactly what high-ticket programs often are, how they work, whether or not they're actually legit, the pros, the cons, what to look out for, and of course most importantly whether or not they can truly help you make any money like many of them claim they can.
What Are High-Ticket Programs?   |   What Makes a Good High-Ticket Program?   |   A Better Alternative To High-Ticket Programs
What Are High-Ticket Programs?
High-ticket programs – that's the name that online marketers often use to refer programs which sell high priced training & provide affiliate programs which offer the opportunity for members (and sometimes potentially non-members) to resell the training onto others.
Typically as I say the term "high-ticket program" is used to refer to programs whereby people must firstly sign up to the program in order to be able to join the affiliate program to resell it onto others – however, there are indeed some programs which sell expensive training whereby affiliates do not specifically have to purchase the training to promote it… But these too often get referred to as high-ticket programs (be that mistakenly or not).
There is also no doubt some programs being referred to as high-ticket programs that do not actually have an affiliate program in place – but primarily when most marketers refer to a program as a high-ticket program, they are referring to an expensive course that also provides people with the opportunity to earn money by promoting it as an affiliate.
An example of a few high-ticket programs I've previously come across online include the likes of Digital Altitude & MOBE, but those 2 particular programs have now both been shut down by the FTC.
In the case of Digital Altitude, here is what the FTC had to say:
The defendants induced consumers to pay for a series of tiered memberships with increasing fees, falsely claiming that consumers would learn how to make substantial income with an online business. They promised consumers they would receive individualized coaching from successful marketers that would provide what they needed to build a successful business, but, in reality, these were merely salespeople selling higher membership levels in the defendants' program.
And in the case of MOBE it seemed to be a similar story, with the following being pulled from an FTC statement:
Ultimately, the defendants explain that the "missing ingredient" to making money through the MOBE system is to buy additional tiered memberships and then earn commissions by getting other people to sign up with MOBE, too. According to the defendants, the higher the membership, the greater the commission. Just how pricey are those upper-level memberships? The "Gold Masterclass" costs consumers $4,997 while the "Diamond Mastermind" sets people back a staggering for $29,997.
So it seems safe to say that the FTC frowns upon high-ticket programs that have a primary focus on getting people to sign up, spend money & recruit others to do the same through their affiliate programs.
Therefore this is where you have to be VERY careful – because there is a fine line between a legitimate high-ticket program which offers genuine training & one that could potentially be classified as a pyramid scheme by the FTC.
If a program has a strong focus on pushing the potential opportunity to earn lots of money really quickly, then it is likely, but not always the latter of the two. However either way the promise of being able to earn "quick money" should raise scepticism & should serve as a strong indicator for you to definitely carry out further research on it prior to investing.
Which brings me onto the next point…
What Makes a Good High-Ticket Program?
The first thing I would suggest to look out for is the cost, and by that, I mean all of the costs. You see, typically (but not always) high-ticket programs follow a tiered structure, meaning they start low – and the price gradually increases as you progress through.
An example of this would be a program offering the opportunity to get started for $47, giving you some basic training & then suggesting another course at the end of it costing $297… With this pattern continuing on until you potentially find yourself parted with hundreds or even thousands more.
So it's a good idea to know all of the costs associated with the program prior to getting involved as that way you can know what you'll likely be expected to spend. Plus it's also worth pointing out that to get the full potential out of many (but not at all) high-ticket programs, you will likely be required to purchase the entire course – so when looking at the cost, it's often a good idea to factor in the cost of the full course – not just a portion.
Another thing you should look out for is what's included, and I mean exactly what's included. Several high-ticket programs, despite the high cost, don't really go into great detail as to what their products/programs or course actually entail… However, you should never be expected to hand over large sums of money without getting a full picture of exactly what you're getting access to, and what the outcome of it should help you achieve.
Then, in the case of high-ticket programs that also run affiliate programs which give the opportunity for people to earn money by promoting the program to others, you should look out for earnings disclaimers stating the actual results… Not extraordinary results.
All too often I see high-ticket programs boasting about their member's success, but more often than not this reflects the results of a minority, not the majority – and therefore the results shown are deemed extraordinary. It's important to see the average results, as this will give you a better indicator as to what you can expect to realistically achieve as a participant in their program.
Furthermore, regarding the affiliate programs, you should also look out for any "qualification" criteria – as it's common for many high-ticket programs to restrict affiliates from earning commissions on the sales of certain products until they meet specific criteria. The criteria could include things like being required to purchase the product yourself prior to being able to earn commissions by reselling it, or being required to make X amount of sales of it before you begin earning compensation.
A Better Alternative To High-Ticket Programs
The truth is there are some legitimate high-ticket programs out there, but generally, they seem to be few & far between, meaning you should always approach them with caution & do thorough research before investing.
In my opinion, though as an independent affiliate, I don't personally believe there is a need to go through a high-ticket program in order to simply learn how to make money online as there are much cheaper, and even free programs available – such as Wealthy Affiliate which provides excellent training to help you get started.
Don't get me wrong though, there may be some high-ticket programs out there that do indeed provide solid value in return for the cost, however from my personal experience those types of high-ticket programs seem to be few & far between… Often, and more so in the case of the recruitment focused high-ticket programs, the products appear to be priced with affiliate commissions in mind as opposed to value provided.
But anyway, I'll leave it up to you to draw your own conclusion – however, what I would suggest is that before investing into a high-ticket program you do thorough research into it & compare what you get there with what you get with a cheaper program, like Wealthy Affiliate for example.
Also, if you have ever been involved in a high-ticket program in the past yourself then I urge you to leave a comment below sharing details of your experience. Did it turn out to be legitimate? What did you find the pros & cons to be? Would love to hear your thoughts!