No doubt you've landed on this page because you've seen one of Tai Lopez's videos on either YouTube, Facebook or Instagram & you're wondering whether he's actually a legit guy or just another scammer trying to part you with your cash.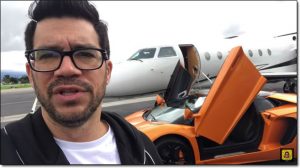 Or maybe you've already heard about the Tai Lopez scam rumours & wondering if there's any truth behind them.
It's reasonable to ask the question and Tai would probably respect you for doing your due diligence, but I can personally confirm that Tai Lopez is not a scam.
He's actually quite the opposite – he's one of the best marketers out there (hence why you've probably seen him around so much) and he gives away a LOT of value, often for free.
Tai Lopez Scam Rumours   |   Tai Lopez Is a Marketer   |   How Does Tai Lopez Make Money?   |   Is Tai Lopez a Scam Artist?
What About The Tai Lopez Scam Rumours?
I've seen quite a lot of negative comments about Tai Lopez and I feel like they've been written unfairly.
I personally haven't met or even spoke to Tai Lopez but I felt like I had to put a post together to share my opinion because I have a lot of respect for him.
Basically, he's been an online marketer & entrepreneur for several years now, and over that period of time, he's had a lot of success.
As a result of that success, he's been able to buy himself a huge mansion & several luxury cars, including Lamborghini's & Rolls Royce's.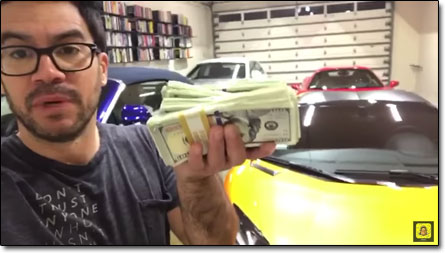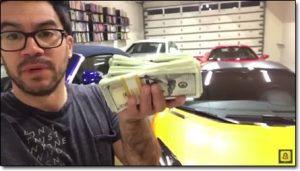 Most of the videos he publishes on social media start out with him either stood next to his cars or walking around his mansion. He does it in a clever way to grab the viewers attention (the main concept of marketing) but it leads to many people slamming him & calling him a scammer without actually listening to what he has to say.
It's just the same sort of stuff that anybody gets who puts themselves in the public eye – especially on social media. People feel like they can say what they want without any repercussion… I think "keyword warriors" and "trolls" are the terms to describe those kinds of people.
No matter how good & honest you are, on the internet, you'll always get someone who wants to try and bring you down.
Since Tai Lopez is an awesome marketer and manages to reach a LOT of people, he unfortunately just gets a LOT of people trying to bring him down.
It mainly boils down to jealousy.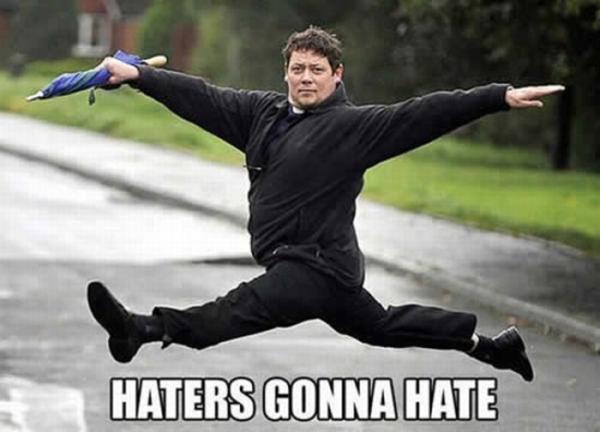 Tai Lopez has clearly worked very hard to achieve what he has achieved, and the truth is most people just aren't willing to put in the amount of time & effort that's required to become as successful as him so they simply try to slate him & bring him down instead.
Tai Lopez Is a Marketer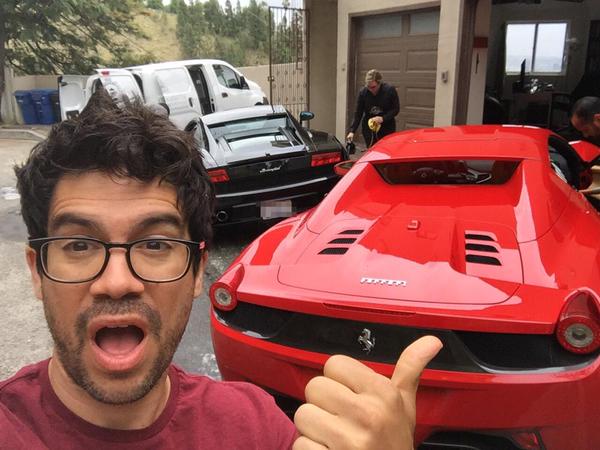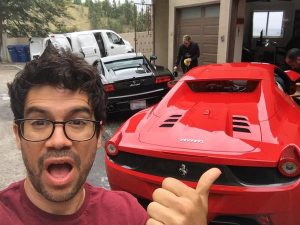 As I mentioned above Tai's videos generally tend to feature his luxury cars, and this tends to wind a lot of people up because they feel like he's flaunting his riches.
The truth is he's not doing it because he wants to show off, he's doing it because ultimately he's an online marketer & those "flash" videos engage people way more.
Think about it, if he was sat in his bedroom recording a video behind his PC would you really be interested in watching? I doubt it, you'd probably just scroll past.
But when you see a video of a guy walking around a bunch of supercars it grabs your attention – it's human nature.
Tai knows this, and the results from his ads prove it – which is exactly why he does it. He's a businessman at the end of the day & a very clever one too.
He has to be squeaky clean…
When you put yourself "out there" like Tai Lopez does you've got to be squeaky clean, otherwise if you're not you're very quickly going to get found out if you're running some kind of scam.
Tai Lopez has been "out there" for a number of years, so I think that alone should give you some reassurance regarding his credibility.
He even hangs out with several celebrities too, here's a snapshot from a video of Tai Lopez & Rhianna: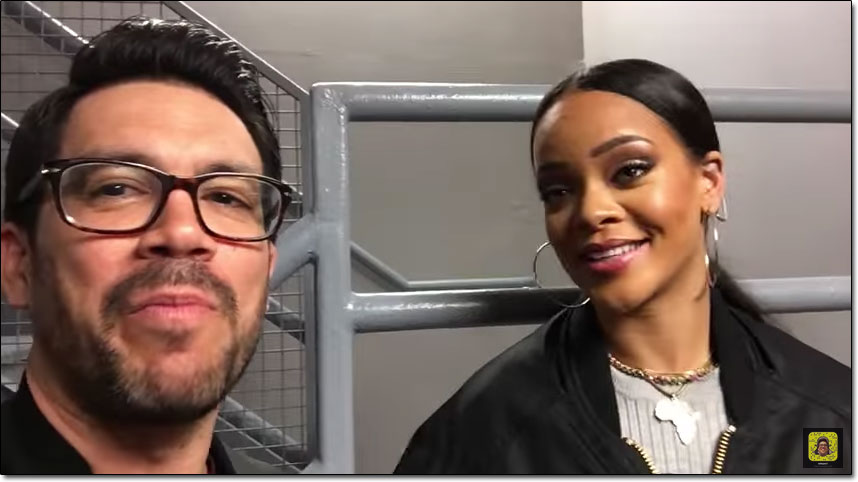 I certainly don't think Rihanna would want to ruin her reputation by hanging around with a scammer, do you?
How Does Tai Lopez Make Money?
When people see somebody with a lot of money they naturally assume something "dodgy" – especially when they make that money online.
Making money online is still a relatively new concept, and many people don't actually think it's possible.
The truth is that the internet is VERY powerful and that if you have your head screwed on you can quite easily generate a very successful business online.
The best part about the internet is that you have the ability to reach billions of people right at your fingertips.
Therefore If you think up a good idea you can very quickly make a LOT of money.
Tai Lopez is an excellent innovator and he's launched several massively successful online businesses. He also owns a bunch of other offline businesses too.
Quoted from his YouTube channel:
Tai Lopez is an investor, partner, consultant, or advisor to over 20 multi-million dollar businesses.
So it's clear to see that Tai Lopez truly is a massively successful entrepreneur.
Some of his online ventures include the likes of:
Elite Global Dating LLC
The 67 Steps Program
Social Media Marketing Agency Program
And not to forget his YouTube channel too which makes for a fundamental part of his income as it gives him the leverage to promote his products/services plus he gets to earn money from the ads that YouTube place on his videos.
If you're interested in what those businesses actually entail, then here's a quick rundown…
Elite Global Dating LLC
As the name suggests this is a dating website that Tai Lopez launched way back in 2008. The initial dating site he launched became hugely popular and as a result, he launched a line of other, similar dating sites to target different audiences.
They all became very successful as 2008 onward seen the boom of online dating. It's safe to say that Tai certainly cashed in on the boom.
The 67 Steps Program
This is an educational course which has been put together by Tai & it walks you through (as Tai puts it) the 67 steps to getting anything you want out of life. It's said to be the answer to finding health, wealth, love & happiness which he often refers to as the 4 pillars of success.
Social Media Marketing Agency Program
One of Tai Lopez's most recent ventures is his social media marketing agency program which teaches you how to make money from businesses by helping them with their social media marketing. Tai Lopez is, without doubt, one of the best social media marketers in the world so it's needless to say that this particular product is packed with value & highly sought after.
Is Tai Lopez a Scam Artist?
Tai Lopez is a very successful entrepreneur and is certainly not a scam. If you're not already doing so then I'd highly suggest you follow him via his social media channels because he often gives out lots of valuable (and free) information to his subscribers.
In one of his YouTube videos he's even shown hanging out as his house in Beverly Hills with Mark Cuban:
Mark Cuban is a billionaire & he's just one of the many different entrepreneurs that Tai hangs out with, in his videos.
If you're looking for golden nuggets & motivation for building a business then Tai's YouTube channel is definitely something you should check out.
One of the funniest things is that most of Tai's haters all say that he rents the mansion he lives in & all the cars he has, but that makes me laugh because even if he was renting them it would still cost an insane amount of money.
Either way, whether he is renting or he has bought them one thing is for sure & that is the fact that he is making (or has made) a LOT of cash.
So yes the bottom line is that Tai Lopez is not a scam, and he is indeed a great person to follow.
If you have any experience with Tai Lopez or any of his programs feel free to leave a comment below – I'd be interested to hear your opinions.