1. Make money blogging.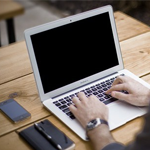 Blogging is without doubt one of my top recommendations for anybody looking to make money online and if you don't already have a blog then you're getting left behind. Whilst blogging might not be the answer to overnight riches it's certainly something that can provide you with a real, sustainable & scale-able income online. Thousands of people all over the world blog "full-time" and it's actually really easy to get started. Click here to learn how you can start your own blog today.
2. Make money using "Get Paid To" sites.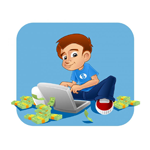 "Get Paid To" sites like Swagbucks & Qmee will pay you for doing a all sorts of different things such as shopping, searching, playing games, watching videos, answering questions, even clicking & a whole load more. With a long list of offers & prompt payouts sites like these are a great way for anybody to make money just by carrying out simple tasks online. Swagbucks will even give you some bonus money literally just for signing up so you may as well go ahead & join as you can't really lose.
3. No risk matched betting.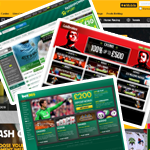 I've always hated gambling simply because I always seem to lose, but then I came across Profit Accumulator which is a website that makes use of a risk-free (and legal) technique that allows you to turn the tables on the bookmakers and make money from their free bet offers. How does it work? Well basically you're backing something to win but also backing it draw or lose at the same odds meaning you're matching your bet and removing the risk of losing. The first time I tried it I managed to make £45 in 30 minutes. Click here to read my review of Profit Accumulator & see exactly how it works.
4. Try out Social Trading.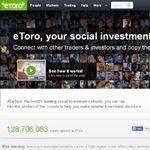 The stock market can seem daunting to a newcomer and it can be an easy way to lose money if you don't know what you're doing. However social investment network sites make it a lot easier by allowing you to simply follow the trading activity of other users & copy what they're doing. All you need to do is simply keep your eye out for somebody who's making consistent profitable trades & you're onto a winner. You can connect with others & discuss investments too allowing you to quickly learn all about the stock market & discover which stocks are the ones to buy into.
5. Start your own money-making website.

There's a free to join company named SiteRubix which will enable you to build your own money-making website with just a few clicks. As a member of SiteRubix you're given access to a whole bunch of training that will teach you how you can cash in on your passion by building what's known as a "niche" website. The system is built for total newbies & their training videos walk you through the entire process step-by-step. Plus there's live chat & a buzzing community so you can get help whenever you need it. SiteRubix provides an awesome way for you to build an income online, and thousands of their members are doing it full-time. Click here to check it out.
6. Get paid to share files.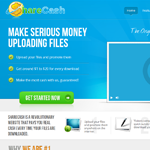 There's plenty of file hosts that allow you to share your things for free, but they probably don't pay you each time they are downloaded right? Well the good news is that there are some that do. All you need to do is upload your files & they'll pay you anywhere between $1 to $20 each time somebody downloads them.
The catch is that in order for somebody to download it they'll need to fill in a really quick survey, but if you're sharing something that they want then getting them to do that shouldn't be a problem.
7. Make money linking to websites.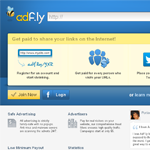 Imagine if every time you shared a link you could earn money? Well you can with the AdFly link shortening service. Whenever somebody clicks on your link they're shown a quick advert before they're taken to the page you linked them to. You can post the links on your Twitter, Facebook, and anywhere else you usually share them. It's a really easy way for anybody to make money online.
8. Create a gig on Fiverr.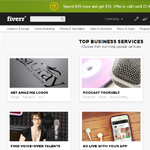 Fiverr is an online marketplace to which you can sign up & offer a service for $5. The service can be anything you like but obviously the less time consuming it is for you the better. It doesn't take long to come up with an idea since all you need to do is have a quick look through the site & see what others are offering. The website is full of potential buyers browsing through to see what people are offering which means that if your service catches their eye you could begin generating sales almost instantly.
9. Get paid when somebody leaves your website.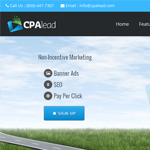 If you own a website or blog & somebody decides to leave without buying anything then you're not going to make any money. However thanks to CPALead's exit traffic tool you can even make money from the people that decide to go elsewhere. All you need to do is copy a bit of code & add it to your website, then when people are about to leave they'll get presented with a bunch of additional offers. It's an easy help to help make the most of the traffic to your website & can certainly make things a little bit more profitable for you.
10. Make money with HubPages.
HubPages is a great & fun way for writers & enthusiasts to make money online. Their system is so easy to use that just about anybody can join up & create their very own "Hub". It's basically your own page on the web but once it's published HubPages showcase it to other readers & you can start getting visitors almost instantly, your Hub can even get a chance to be featured on the homepage if it's really good. You can create as many Hubs as you like & you can earn money from them by enabling advertisements or eBay/Amazon listings to display on the page.
11. Get paid to fill in surveys.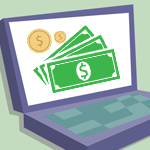 If you've got a bit of spare time on your hands then answering paid surveys online is a great (and rewarding) way to fill it. The surveys are normally fairly short and sweet & you'll earn money each time you complete one. There are a whole load of different networks such as Ipsos, Swagbucks & all of these others. You can sign up to as many as you like.
12. Sell your skills.
On website's like Freelancer there's thousands of employers looking to outsource work. Whilst there are plenty of jobs for web designers & programmers there's also a whole load that don't require any out of the ordinary skills. Providing you can at least read & write or enter data there's certainly jobs on there you'll be capable of completing. Browse through jobs, bid on any that tickle your fancy & get paid when you finish them. It really is easy as it sounds!
13. Buy and sell domain names.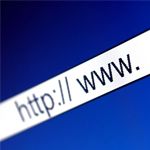 A domain name is basically the address of a website, such as "Google.com" or "Ebay.co.uk". Domain names can be worth a lot of money and there's a huge market for them which is only ever growing by the day. As an example Facebook recently bought "FB.com" for a reported 8.5 million dollars. If you're lucky you might be able to think of a great domain that nobodies registered yet which would allow you to purchase it much cheaper (you can check availability here), or you could buy & sell existing domains in marketplaces such as Sedo, Godaddy Auctions & Flippa.
14. Get paid to shop online.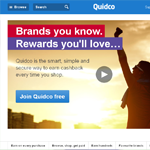 By using cashback websites like TopCashBack or Quidco you can get paid for shopping online. Sites like these work with a whole load of retailers & when you shop with them rather than going to the retailers own website they get paid a commission. Being the generous folks that they are they then give some of that commission back to you in the form of "cashback".
15. Become an affiliate.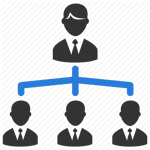 It's really easy to get started making money as an affiliate with sites like Wealthy Affiliate & it can be very rewarding indeed with some companies willing to pay over $100 just for 1 successful purchase. As an affiliate you'll basically be selling other companies products or services for them & receiving a commission each time you manage to do so. The companies will give you a tracking link & instead of sending people directly to their website via their normal web address you simply send them through your affiliate link instead. That way they can track the sale back to you & credit your account.
16. Flip websites.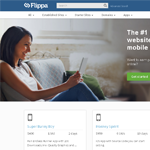 "Flipping" websites is were you buy (or build) & sell websites purely to make a profit. With huge free to join marketplaces like Flippa it's really easy to get into & there's certainly a lot of money to be made. A lot of the sites can sell for over 5 figures, some of which are often only relatively new. You can buy established sites in an attempt to hold them for a while & hope their value will increase or you can develop websites from scratch in the hope that they'll interest buyers & sell for a good profit.
17. Become a Microworker.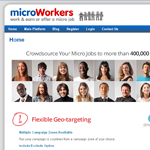 Even if you've only got a couple of minutes to spare there's still a way you can earn money & that's by joining Microworkers. On Microworkers employers post really small jobs that they need completing such as taking a screenshot of their website on your computer or filling in a short sign up form. Tasks pay out around $0.01 to $3 depending on how long they take to complete but each task will tell you how much it pays & how long it's expected to take beforehand so that you can pick and choose your jobs.
18. Make money from YouTube.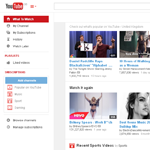 YouTube's a great site to begin earning money from since all you need is a video camera & a bit of imagination. When you upload your videos you can enable adverts & get paid each time somebody watches them. With over a billion people visiting YouTube every single month finding viewers for your videos isn't all that difficult, and if they're a hit they could quickly go viral overnight earning you a nice bit of money!
19. Get paid to search.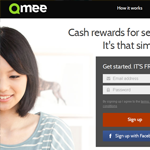 Using sites like Qmee you can actually get paid to search on sites like Google, Yahoo, Bing, Amazon & eBay. All you need to do is simply install the Qmee app & search like normal. Qmee will place a few of their own search results alongside your normal ones & if you decide your interested in one of the results Qmee have displayed then you can click on it & collect your reward.
20. Write an eBook.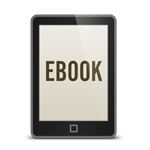 If you enjoy writing then publishing your own eBook can be a great way to earn money. In 2012 eBooks generated more sales than hardcovers & it's now estimated that they make up for around a quarter of all book sales. Websites like Amazon, Barnes & Noble and Kobo all have their own self publishing services which means that getting your eBook published isn't as difficult as you might think, in fact it's actually fairly easy.
21. Get paid to write product reviews.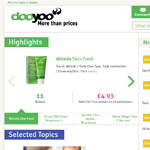 A lot of people search the internet for reviews of a product before they buy which means customer opinions are in demand, so much so that there are websites out there that are willing to pay you to hear what you think. Sites like Dooyoo will pay you up to 60 pence for every review you write so if you've got something to say about any of the things you've bought then this is certainly the place to do it.
22. Sell your photos.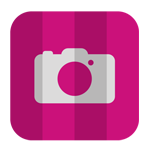 Are you one of those people that just loves to take photos? The kind of person who's iPhone album is just a never-ending scroll? Well you'll be glad to hear that you can make money from these photos by selling them to stock image sites like iStock or Fotolia.
23. Sell arts & crafts online.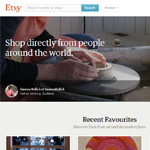 If you're passionate about arts & crafts then using sites like Etsy you can turn your hobby into an income. Etsy is a huge online marketplace for handmade & vintage things & it's a fantastic & fun way to make money for anybody into arts & crafts.. If you take a few minutes to browse through other sellers profile's & read their feedback count you can see just how much money there is to be made with many sellers boasting over 500 sales.
24. Get paid to write articles.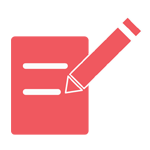 The internet is full of people looking for writers to produce content for things like websites, adverts & newsletters. If you enjoy writing then it could be just the job for you, especially with sites like Textbroker paying around £5 to £30 per article. You'll never fall short of jobs either as they're hundreds posting daily on websites like Freelancer & Elance.
25. Make money from Facebook, Twitter & Instagram.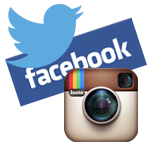 For many Facebook, Twitter & Instagram are just a place to spy on friends & see what they're up to. However for some they've turned into a full time occupation. That's because on these networks it's pretty easy to quickly build up a following, and having a few hundred thousand people (or more) at your fingertips to reach out to anytime you like is pretty powerful. Companies know this, and many are willing to pay people will large followings to promote their products.
26. Entering competitions.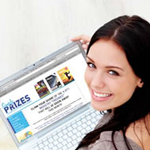 Whilst entering competitions is mainly down to luck & doesn't provide a guaranteed income you'd be quite surprised at just how many people have given up their day jobs to take "comping" up as a full time occupation. It's said that there's around 30,000 competitions running at any time in the UK which means providing you enter enough of them then your chances of coming out with a prize could be fairly high. With some prizes being worth over 50k it only takes one big win to set yourself up for a full year.
27. Earn money via "Cost Per Action".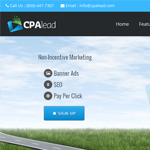 There are websites out there such as CPAlead that will pay you each time you get somebody to complete an action. As an example you can sign up to CPAlead & lock a link, which means that when you share a link with somebody they'd have to complete a quick offer before they were redirected to it, resulting in you getting paid. There's a whole load of different ways you can earn money via CPA for example if you own a website you can use their widget to require people to complete a quick offer before they can access it. Their payouts are pretty high and there's an awful lot of people using CPAlead making well over $100 a day.
28. Get paid to rate music.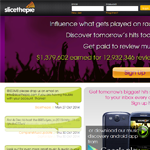 If you love your music then this one is definitely for you. Slicethepie will pay you to literally listen to songs & review them. They've paid out over $1.3 million to their reviewers & anybody can sign up & get started straight away. If the money itself isn't good enough for you, you'll be getting tomorrows big hits sent to your inbox every day & could influence what gets played on the radio.
29. Make money as an online project manager.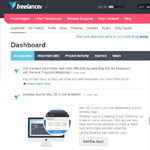 Click here to read my full guide on this method.
This is a fantastic way to make a lot of money online, yet it's something just about anybody could do. Sites like Freelancer & Elance provide places for employers to find freelancers and vice versa. However, they also give you the opportunity to become a middle man and take a commission off each project for yourself whilst not actually having to carry out any of the work. (Well, they might not give you this opportunity directly but with my guide you'll soon see how it's possible). On each project you manage you can generally add at least $30-$60 for yourself and it's possible to manage 5 or more a day.
30. Make money recycling old mobile phones.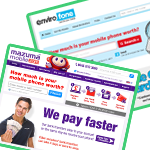 If you've got any old phones lying around the house that you think nobody would buy then think again. Sites like Mazuma and Envirophone will give you an instant online valuation & if your happy you can sell it to them for some quick cash. The few times I've used them I've been pretty impressed at the prices they've offered me, they weren't actually much lower than 2nd hand market value.
31. Sell your old CD's, games & movies.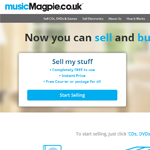 You can get an instant price for your old CD's, DVD's, games & electronics on sites like Music Magpie & they can pay the money directly into your bank. It's an easy way to declutter & make money both at the same time.
32. Make money buying & selling on eBay.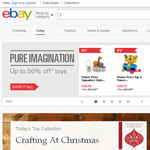 There's lot's of people that have left their jobs because their eBay stores have grown so large & you could easily be the next. The great thing about eBay is that you can watch on other peoples listings and see exactly what's selling & for how much, then you can take that knowledge out onto the high street & use it to find bargains that you can sell for more on eBay. If you want to take it really seriously you could also consider ordering products in bulk from the wholesaler to get them cheaper & make more profit from your sales.
33. Make money drop shipping.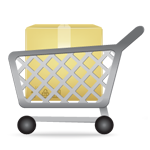 If you haven't heard of drop shipping then the concept is fairly straight forward. Rather than buying a whole load of products to sell & risking being stuck with some you simply partner with a drop shipping supplier & list their products for sale instead. Then whenever somebody orders a product you just let your supplier know & they'll send them it – all you need to pay is the cost of that product. It's basically owning a shop without the risk of being stuck with leftover inventory and it also allows you to start a business with much lower capital required since you don't need to purchase any stock outright.
34. Earn money doing research.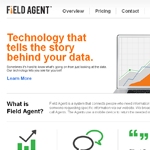 If you have an iPhone then you can download an app called FieldAgent which pays you to carry out little research tasks for companies based on your location. You simply browse the map, check what tasks are available in your area & choose which ones you'd like to complete. Tasks might include checking prices in a store, taking photos of something or writing a little review. It generally pays around £4.50 per task but can pay out up to £10.
35. Take on a "proper" work from home job.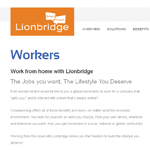 Maybe you don't fancy working for yourself and would rather work for a company, but from your home. That's possible thanks to Lionbridge, the website that's said to advertise around 150 "serious" work from home jobs at any given time. The work required varies from job to job but usually you'll have the benefit of being able to pick & choose the hours you work. Unfortunately though most jobs listed on the site do require a degree.
36. Get paid to scan shopping receipts.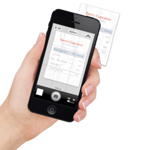 Surprisingly it's true, by using apps like ReceiptHog (US) or Quidco (UK) you can actually earn rewards simply by scanning your shopping receipts. There's also another site called ShopandScan but that ones invite only so if you apply you'll have to wait to be selected. It doesn't get much easier than scanning a barcode, and you can expect to earn around £10 per month.
37. Sell WordPress themes.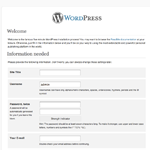 WordPress is one of the most popular blogging platforms & themes for it are in high demand as people are willing to pay top dollar to make their blog stand out from the crowd. A nice WordPress theme can quite easily sell for over $50 and it's said that there's around 100,000 new WordPress websites launching every single day so there's certainly some money to be made.
38. Get paid to put adverts on your car.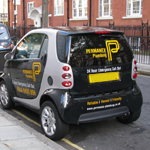 Using something called "vehicle wrapping" companies can put adverts on your car and remove them without damaging the paintwork. If you're happy to drive around with a few ads on your car then you'll be glad to know companies like Comm-motion (edit – sadly Comm-motion has since closed) will pay you to do just that. You can earn over £200 a month however the amount you earn will depend on how many ads your willing to put on your car, the more you put on the more money you'll earn. They'll generally be willing to put ads on cars of all shapes and sizes but they'll most likely require your vehicle to be fairly new and in good condition.
39. Sell leads.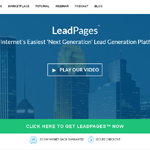 Lead generation is a big game & there's a lot of money to be made. Basically you're finding people who might be interested in a certain product or service, collecting their details & then selling them on to companies that provide the product/service they're interested in. It's not uncommon to see people making over $500-$1,000 a day in the lead generation game & anybody can get started by signing up to sites like LeadPages. LeadPages allows you to quickly create fancy & powerful landing pages to grab the visitors attention & drive them to inputting their details, thus providing you with a lead.
40. Multi Level Marketing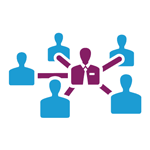 Multi level marketing is a way to earn a serious amount of money of cash online and it's an opportunity that's open to pretty much everybody regardless of online marketing experience. Companies like Team National have paid out millions in commissions to distributors around the world. It's worth noting that these aren't pyramid schemes because those are of course illegal. In a pyramid scheme there is no product, but with multi level marketing you basically sell products yet also get a commission on anybody that you refer who also goes on to sell products themselves.
41. Sell audio clips.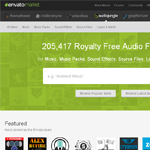 If you're a musician or DJ don't think you're limited to publishing your work on YouTube. You can put your clips in online marketplaces like AudioJungle & make money every time somebody downloads them. Prices of audio clips start at $1 but many sell for around $18, plus when you put your clip in the marketplace it gets featured on the homepage for a little while bringing instant listeners and potential buyers to your tracks.
42. Make money from donations.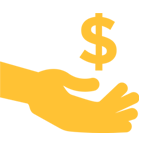 Whenever people think about making money online they always tend to think about selling something but donations can bring in an awful lot of money too and many websites are purely funded from donations alone. All you need to do is provide useful content that helps people and makes them feel like putting their hands in their pocket to say thanks.
43. Rent out your signature in online forums.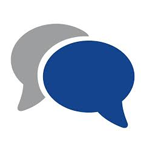 If you frequent on a lot of forums then there are people that will actually pay to have their banner or link to their website featured in your signature, especially if you're a member that's looked up to. Just change your signature to something like "Rent this signature $x per month, message me for details" and see what happens.
44. Sell digital products.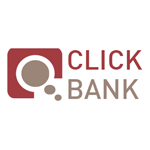 Clickbank is the biggest & most popular affiliate marketing network for digital products on the internet and since launching they have paid out over $2.3 billion dollars to their affiliates. With whopping commissions of up to 70% and hundreds of thousands of products in all different kinds of niches it's really easy to begin making money. There's software, eBooks, all things digital & all you need to do is link people over to the product's sales pages and if they decide to make a purchase then you'll get the commission – easy.
45. Become a web hosting reseller.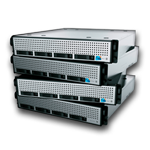 The internet is growing everyday and more and more people are looking to buy web hosting in order to setup their own websites. Starting your own web hosting company would be expensive and complicated, but thankfully there's a much simpler solution. Reseller web hosting is a relatively low risk alternative with minimal start up costs. You're basically buying a web hosting companies services wholesale and selling them on to customers for a profit. With sites like Heart Internet you can sell cloud hosting & offer unlimited websites for just £29.99 a month & get your first 3 months free if you pay annually.
46. Invest in websites.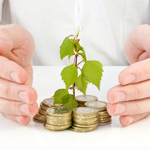 If you browse website marketplaces such as Flippa you'll find a lot of sites for sale, but you'll also find some webmasters who are just looking to sell a percentage of their website to raise funds so that they can improve it and grow. It doesn't come without risks, but the sellers provide historical traffic & revenue information so you can generally make well informed decisions as to which websites look like they're going to be a good investment. If you manage to get a few good earning sites under your belt it can be a really nice income, especially as a silent partner.
47. Sell your videos.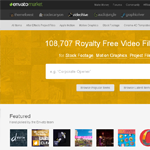 YouTube isn't the only place where you can make money from videos, instead you could upload them into the VideoHive marketplace and offer them for sale. There's tonnes of people looking for video clips online to use in their own project & yours could be just the one they're after. Pricing of clips starts at around $2 but many sell for over $30.
48. Guest posts.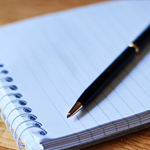 If you own your own blog then you might think you're limited to making money through affiliate programmes or advertisements but that's not true. If your blogs popular then there will be plenty of other bloggers queuing in line to have their guest post published on it and the majority will be willing to pay. They'll most likely want a link back to their own blog or website from somewhere within the post, but I'm sure you can allow that for the right amount of money.
49. Get paid to answer questions.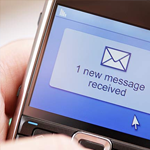 If you're good with general knowledge or can quickly find an answer online then you could earn up to £10 an hour answering questions. That's because companies like AQA (Any Question Answered) and Mauren 118212 offer services that allow people to ask them a question via text message. Receiving over 20,000 questions a day these companies are constantly looking for more researchers to join their team in order to keep up with the demand.
50. Make money sharing free software.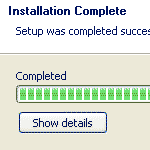 You can make money literally by giving away free software. Sites such as PerInstallCash (now shut down) will give you free software to share and pay you up to $2 every time somebody installs it, that's because the software packages come with a few of the network advertisers offers bundled in with them.
51. Make money advertising office space.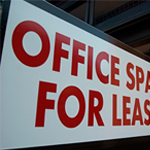 Lot's of office rental companies run refer a friend schemes and the majority of these schemes can pay out an awful lot of money for each new customer you get to sign up. Some of the office companies I've came across have paid out around £300 per new customer. Simply find a few programmes in your area & begin advertising them on free classified ad sites such as Gumtree & Craigslist, all you need to do is tell them to get in touch with the office company & mention your name.
52. Make money playing games.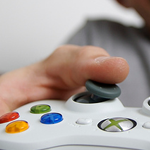 Making money from playing video games is certainly possible & there are actually quite a few different ways that you can do it. In some of the popular online games there's a lot of money to be made simply by selling in game items or high level accounts. Other ways include setting up your own blog or YouTube channel discussing games, walkthroughs & new releases. Then there's SwagBucks that'll pay you for playing online arcade style games. Be wary of websites that claim you can get paid to become a games tester as whilst it is "possible", it's very difficult & there are a lot of online scams surrounding this.
53. Get paid to click.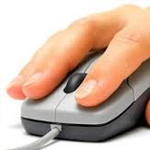 Believe it or not but with sites like NeoBux and you can actually get paid to sit and click. All you need to do is view the advertisements that they display, then the advertisers pay them & they pass on a share of the money to you. You can even see preview advertisements before you sign up and you can pick and choose the adverts that you'd like to see.
54. Get paid to watch videos.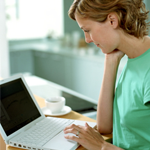 There's actually quite a few websites out there that will pay you to watch videos, some will pay you in real money whilst others issue vouchers. A few of these sites include SwagBucks, Gift Hunter Club, Maximiles and Gift Hulk. Then there's also GetJam if you'd prefer to get paid for watching videos on your mobile. You'll mainly be watching things like adverts, movie trailers, music videos & game previews.
55. Make money with a bit of clever thinking.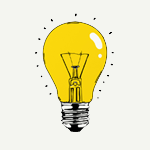 The Million Dollar Homepage is just one example of some clever thinking that made it's creator Alex Tew a whole lot richer. The internet is still fairly new & there's plenty of ideas like these yet to surface, maybe yours could be the next big thing? If you do come up with an idea then you could head over to Freelancer & find somebody that can turn it into a reality.
56. Make money with a mobile phone app.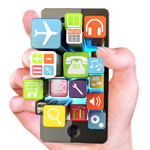 You don't even need to have the tech know how in order to make money with a mobile phone app, just a good idea. It's easy enough to find a developer that can turn your idea into reality on a site like Freelancer & then you can just sit back and relax whilst the app brings in some money whether that be from direct purchases or in-app advertisements.
57. Online investments with crowd funding.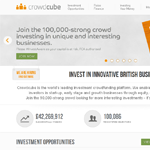 Using sites like CrowdCube you can browse and invest in either established businesses or businesses that you think might become the next big thing. It's free to join & anybody can sign up & invest. It's up to you to decide exactly how much you'd like to invest from as little as £10 and you can create a diversified portfolio by investing in as many businesses as you like.
58. Legally lend your money online & earn interest.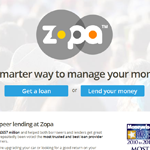 Peer to peer lending allows you to legally lend your money online & receive interest on the amount you borrow. Whilst the amount of money you'll make will depend on how much you lend the interest rates do tend to be fairly reasonable. Sites like Zopa take out the hassle & make the process really easy by matching savers with individuals who want to borrow. You simply put your money into your Zopa account & they'll lend it out to borrowers in small chunks, then as they pay it back each month with the added interest your money begins to grow.
59. Make money by offering lifts.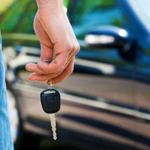 Liftshare is the website that allows you to make money by simply letting somebody jump in your car and share a lift with. All you need to do is post where you'll be going, when you'll be setting off & how much you want from somebody wanting to share.
60. Make money renting your parking space.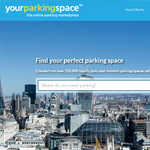 Whilst this one might sound daft, if you have car parking space or driveway that you don't use then you'll be glad to hear that there's people who will actually pay good money to rent it out – especially if you live in a built up area. Websites like YourParkingSpace make it easy to list & your space will be showcased to a whole load of people looking for a place to park ready to rent.
61. Get paid to mystery shop.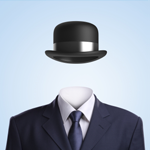 There's plenty of market research companies that will pay you to walk into stores pretending to be a customer in order gather information on products, services and customer experience for them. MarketForce are amongst the largest mystery shopping companies in the UK & you can register online to become a mystery shopper.
62. Get paid to get your kit off.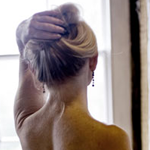 If you're confident with your body then you can sign up at ModelReg to become a life model. Employers such as artists, film production companies & medical schools are always browsing through the directory meaning you could get picked & earn yourself a bit of money for posing in the nude.
63. Open your own online shop.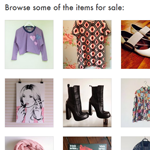 Opening your own online shop needn't be as hard as you might think, especially with apps like Depop that allow you to sell items just by taking a picture. Depop is the social network for selling & allows you to easily open up your own little online shop from your mobile phone. Plus you can follow your friends to see what they're buying, selling & liking & privately chat with people to negotiate sales.
64. Get paid for entering data.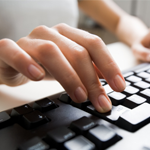 It might be boring, but it's easy & it pays. There's hundreds of employers everyday online looking for somebody to enter data for them either because they either don't have the time themselves or just simply can't be bothered & would rather pay somebody else to do it. Sites like Clickworker pay to enter data and there's hundreds of data entry jobs listed daily on sites like Freelancer & Elance.
65. Get paid to test mobile phone apps.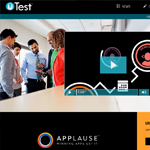 Companies like uTest allow you to make money by testing mobile phone applications. You can use the income to supplement your current job or try and follow the footsteps of some of the top testers at earn thousands of dollars each month by working with them full time. uTest claim that your career growth is totally dependent upon you.
66. Offer private online coaching.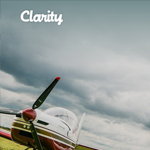 If there's a subject that you're an expert on then you can make money by offering private coaching through services like Clarity. Rates vary, but for the average 30 minute session you could typically expect to earn around $50 – you're in charge of your own rate and you can set it accordingly. Once you've joined clarity they'll make sure that people looking for advice can find you & all you need to do is wait for the calls to come in.
67. Get paid to recommend friends.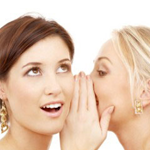 Websites like Groupon will pay you to simply recommend your friends. If you come across something on their website that you think your friend might like all you need to do is link them over to it using the "refer a friend" link provided & if they end up purchasing it then Groupon will give you £6 credit.
68. Get paid to teach a language online.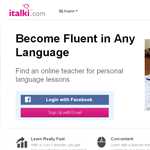 With iTalki you can easily make money by teaching a language online. There's over 1.5 million students on the site wanting to learn a language and you can teach as much or as little as you want according to your schedule. The only thing you'll need is a headset and you begin teaching from wherever you want providing you've got an internet connection.
69.Make money giving away free websites.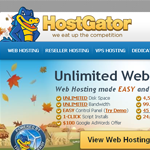 This is a cheeky little method that actually allows you to make money by doing nothing more than giving away free websites. With it you could earn yourself around $125 every single time you do it all thanks to the HostGator affiliate programme! Read my full guide here.
70. Start an online forum.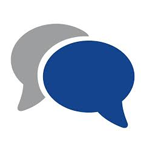 These days there's plenty of free software available and an online forum isn't all that difficult to start. Once you've managed to get an active community together you can quickly begin earning money & the workload isn't all that great.
71. Make money from eBay without selling anything.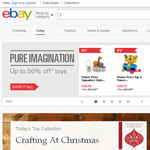 You can sign up as an eBay affiliate & make money from other peoples auctions instead of actually selling anything yourself. All you need to do is share the link to an auction with your affiliate ID attached & if anybody that's clicked through the link then goes on to place the winning bid you'll get paid a commission.
72. Get paid to view adverts on your mobile.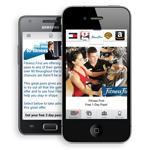 By using the completely free Qustodian app you can earn money just by viewing adverts on your mobile phone. It works on most kinds of mobile phones & all of the adverts & offers you receive will be personalised to you based on your interests.
73. Get free stuff for talking about products.
Bzzagent (now closed) is an innovative word-of-mouth marketing company. You'll get to try out products and all you have to do is share your thoughts via social media or by writing a little product review. Some of the products are brand new & exciting and you could get to try them before they've even been released.