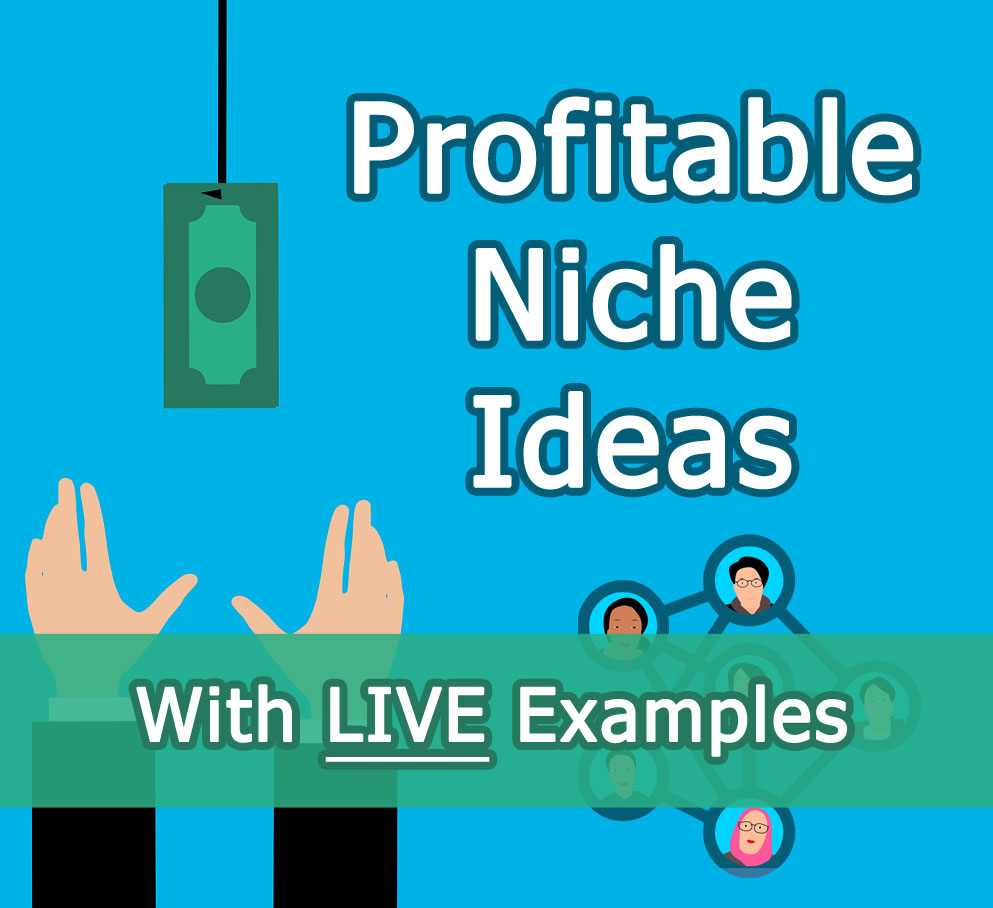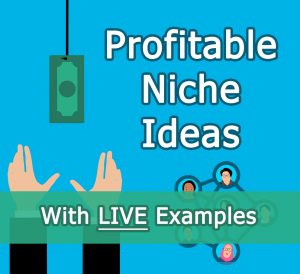 Have you found yourself struggling to find profitable niche ideas? Well, you're not alone – it's reported that finding a niche is one of the most common struggles that newcomers face when getting started with affiliate marketing.
But fear not as thankfully, you've landed in the right place.
In this guide, I am going to share my own personal tricks & processes for selecting a profitable niche. Plus, I'll also be sharing some live examples of profitable niche websites that you can use for inspiration.
First, we'll start with the processes of choosing a profitable niche idea.
1. Look Back Through Past Purchases
One of the easiest ways to come up with a niche idea is to simply look back through some of the purchases you've made in the past & ask yourself, could I build a niche website based around that? More often than not, you will find that the answer is YES!
As an example, I made a purchase of a robot vacuum cleaner & then afterwards, I found myself wondering "will this vacuum cleaner work in the dark?".
I searched the question in Google & lone behold, a niche affiliate website provided the answer (shown below):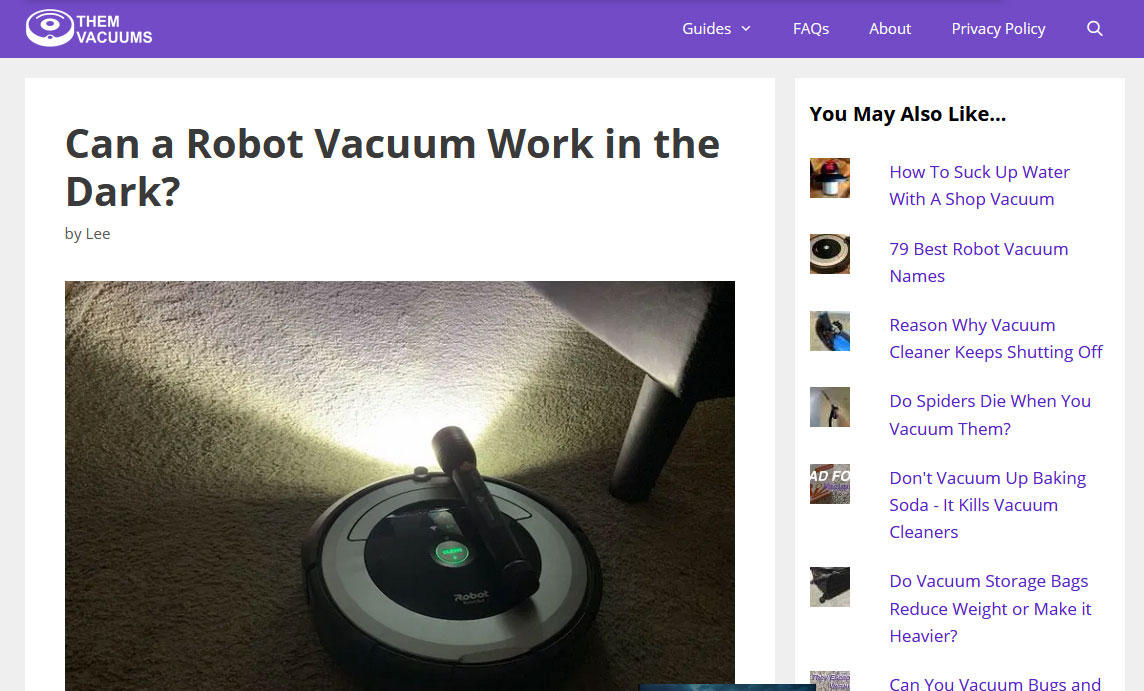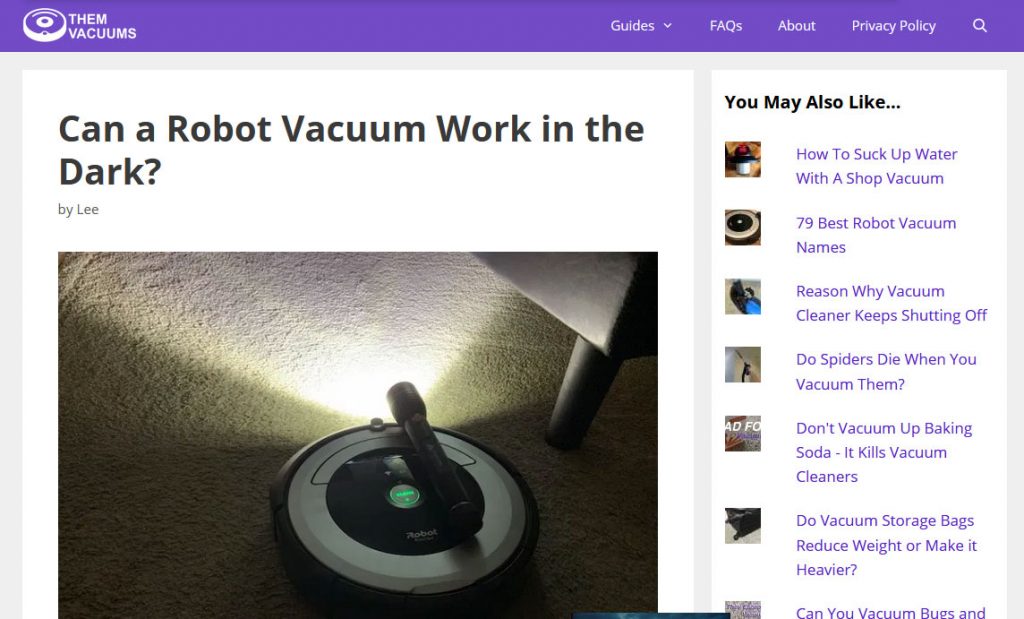 And by finding niche ideas this way, you can rest assured in the fact that if you have purchased the product yourself, then there are others who will also be purchasing it too.
2. Go With Something You're Passionate About
Am I passionate about robot vacuums? No, not necessarily – but after owning one & using it, I would certainly be passionate about sharing my opinions & information with others.
As a result, this makes producing content much easier & much more enjoyable… And this is very important, especially if you're brand new to affiliate marketing.
You see, the beginning of your journey will be the most stressful since all of the information will be completely new to you & if you're producing content about something that you don't have any enjoyment or interest in, then it can be difficult to keep on pushing forward.
If, however, you have an interest in the content that you're producing then it becomes much easier to continue pushing forward & so not only does it make it easier to find success, but it also makes work feel less like actual "work" when you DO find success.
After all, as the saying goes, do what you love & you'll never work a day in your life.
3. Look For Products or Services You Can Promote
Pretty simple one really. Before you dive in with both feet & begin building your niche website, you should make sure that there are some good products or services to promote related to the niche. If there aren't, then it's probably best to think of something else.
Personally, I just usually have a quick look on Amazon. If there are plenty of products & the products have a higher number of customer reviews, you should be good-to-go.
4. Check What Websites Are Already Ranking
Will you find success with your niche? One of the easiest ways to find out is to simply go ahead & check out what other websites are currently ranking for the related search terms.
So, continuing with the robot vacuum example, let's think up a few keywords, such as:
Can a robot vacuum work in the dark?
Do robot vacuums need Wi-Fi or a smartphone?
All you then need to do is simply head to the search engine & run a search.
The ideal situation is that the first page of results consists primarily of forum threads and/or affiliate websites. If it does, then perfect – that means the competition is very low.
Below, you can see that for the robot vacuum keyword example, the results are perfect: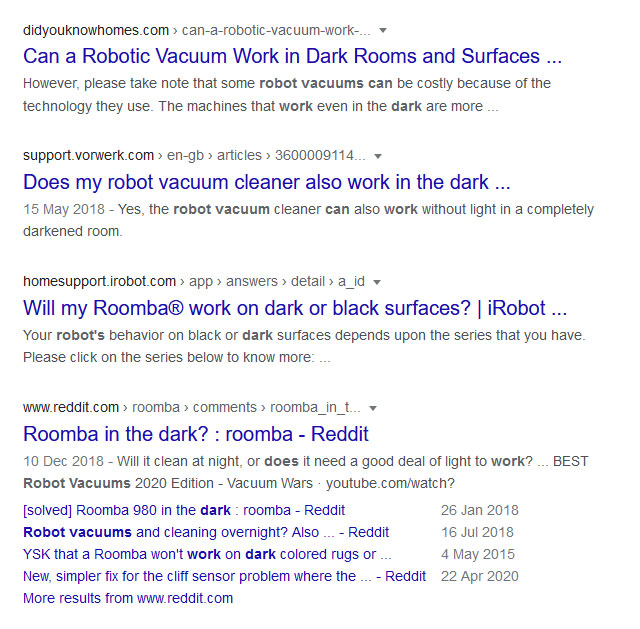 They consist of affiliate websites, support pages & forum threads – so providing you create a piece of quality content to help with that search term, you can easily rank on that page.
What you don't want to see is a lot of authority websites, such as news websites, magazine websites or e-commerce websites. Those are difficult to compete with.
As an example, if I search for "best flower dresses" then you can see that the results are overwhelmed by news, magazine & other high-authority websites: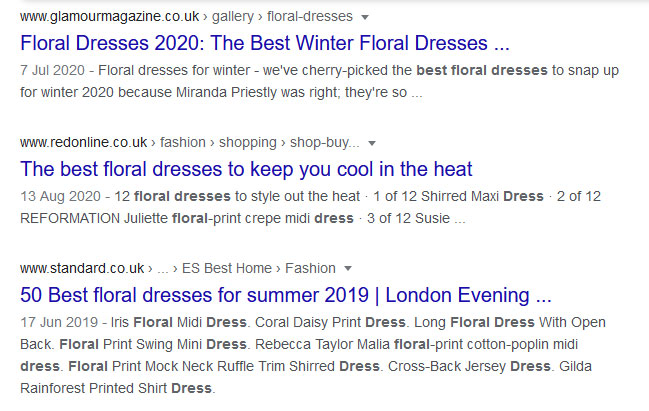 Therefore, you would not want to waste your time trying to target that phrase.
5. Brainstorm Content Ideas
Again, before diving in with both feet & beginning to build your niche website, you should determine whether or not you'll be able to sustainably produce content for it.
If you think you'll struggle to come up with ideas, then you may want to consider another niche – something that you're more passionate about or would like to learn about.
Now, more often than not, you will not know everything about your chosen niche – and that is great because you can easily leverage your learning curve to come with great new content ideas (and you can also educate yourself at the same time, so it's a win-win).
For example, going to robot vacuums I can immediately think of lots of things I don't know about them, such as:
Do robot vacuums work with Alexa?
Can bugs escape from robot vacuums?
Are robot vacuums safe around babies?
How can you stop robot vacuums climbing up things?
Can a robot vacuum suck up water?
Will a robot vacuum set off a house alarm?
And so I can easily determine that I'll be able to come up with lots of content ideas which means that I'll have no problem turning that idea into a profitable niche website.
6. Find a Site That's Already Found Success
When it comes to building a niche affiliate website, don't try to reinvent the wheel. Instead, make life easier & simpler for yourself by finding a website that's already found success.
Now, of course, I am absolutely not saying that you should copy the website by any means… But you can certainly take inspiration, especially when it comes to keyword ideas.
Think of it like going for a run with a trainer who stays a little ahead of you to encourage you to run faster. He is showing you that it's possible, you just need to catch him up.
And the same applies when you find a website that's already found success.
It allows you to see that it's possible, and that to achieve the success you simply need to work hard at producing content in the same way that they are.
Do that, and you will also achieve success with your website, just like them.
You Might Also Like:
Live Niche Website Examples
You now know the steps to take in order to find a profitable niche idea, so I think it's time I shared with you a few examples of live niche websites that have seen great success.
1. Ergonomic Furniture
URL: http://ergonomictrends.com/
I discovered this niche affiliate website whilst trying to find out if standing at my desk would be better than sitting down. I ended up purchasing a sit/stand desk via their affiliate link.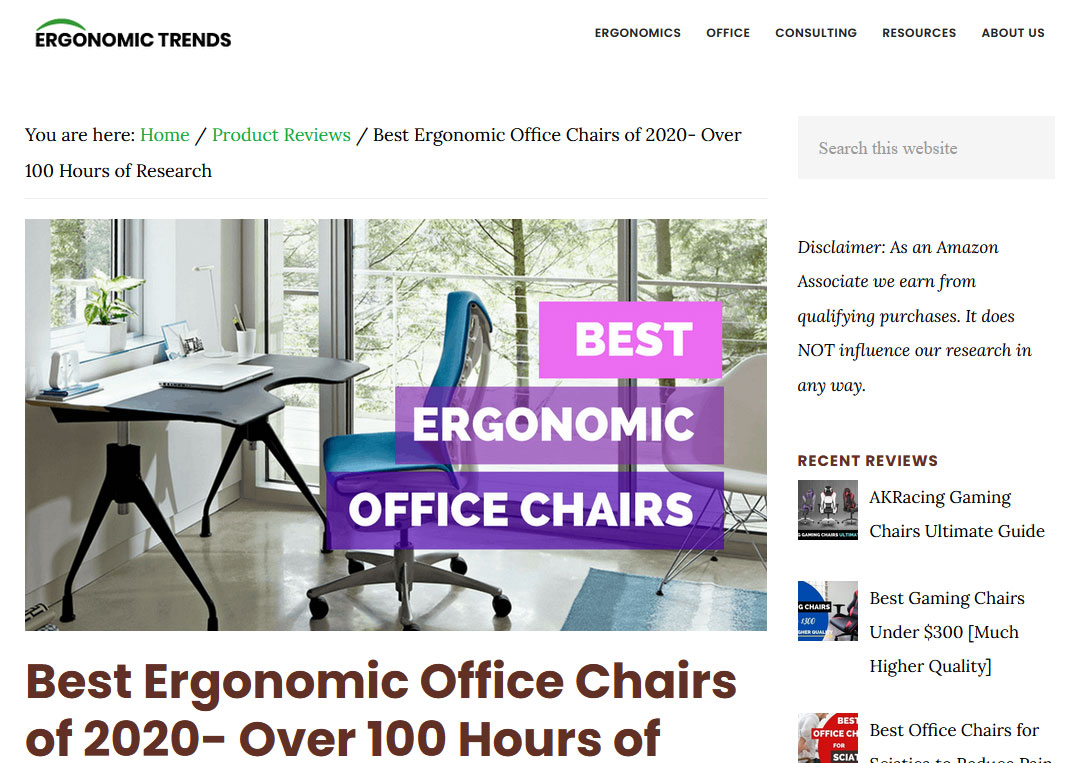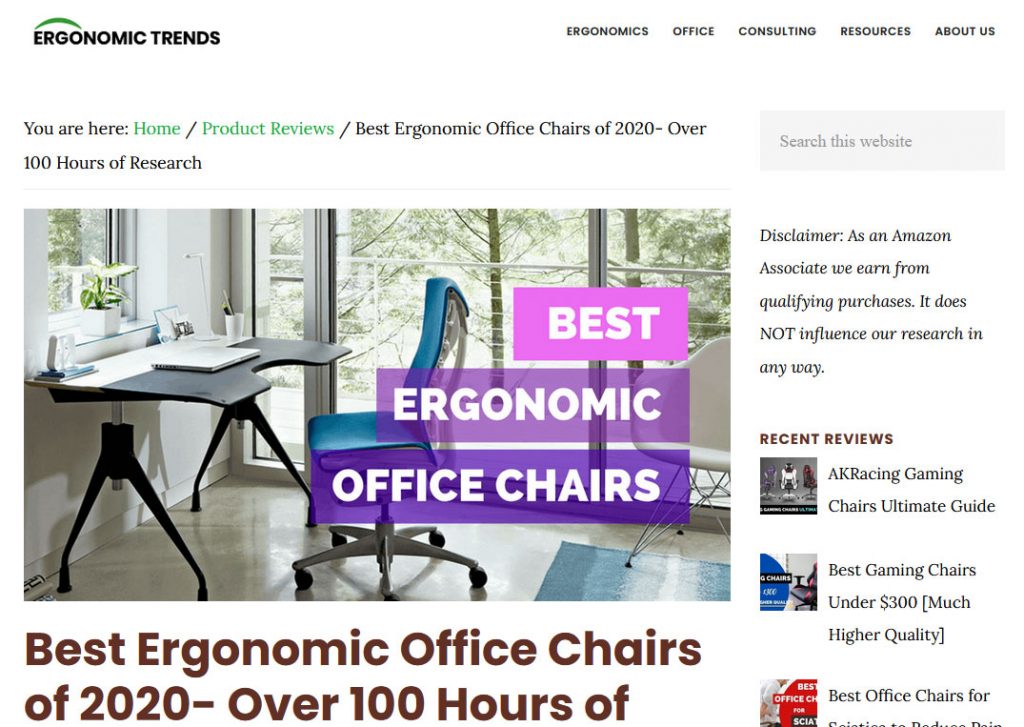 The site shares advice on things such as "how to remove back pain whilst sitting" and also offers reviews of various pieces of ergonomic furniture & equipment. Super simple.
2. Leaf Blowers
URL: https://thebestleafblowers.com/
Do leaf blowers work on wet leaves? That's what I found myself wondering last winter & a Google search led me to a niche affiliate website which I ended up making a purchase via.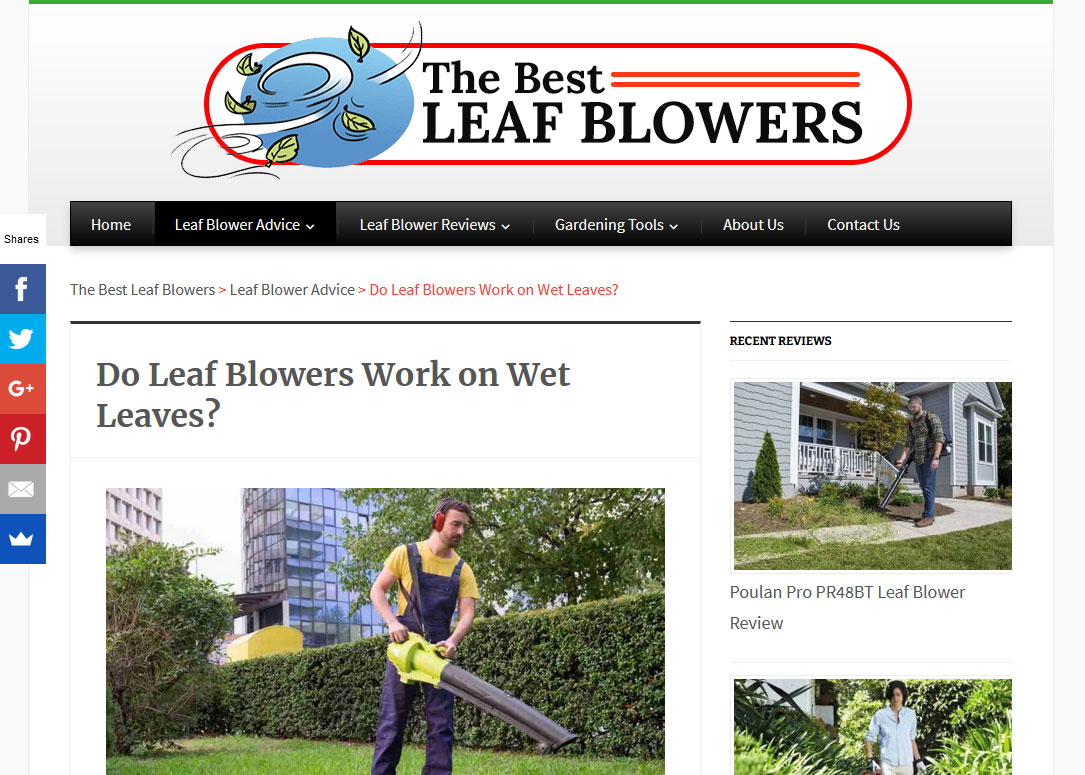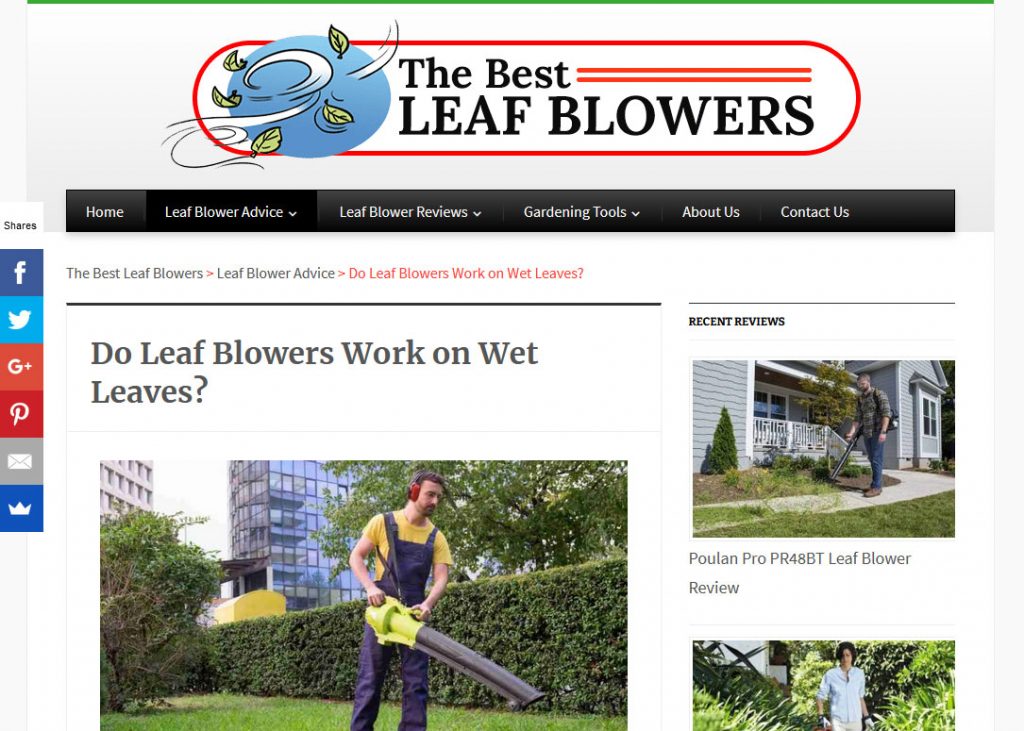 3. Garage Tools
URL: https://www.garagetooladvisor.com/
I wanted to repair something on my car & discovered that I didn't have the right sized socket. So, what's the best socket set for the money? That's the exact search that led me to a niche affiliate website based around nothing other than advising on garage tools.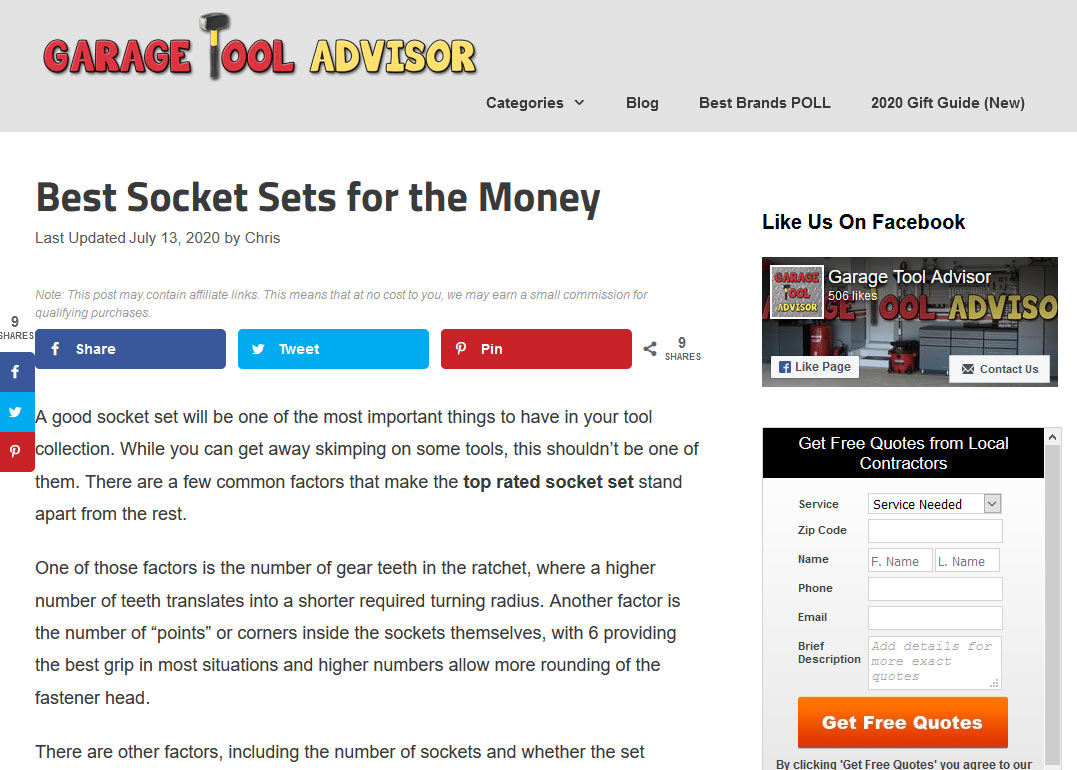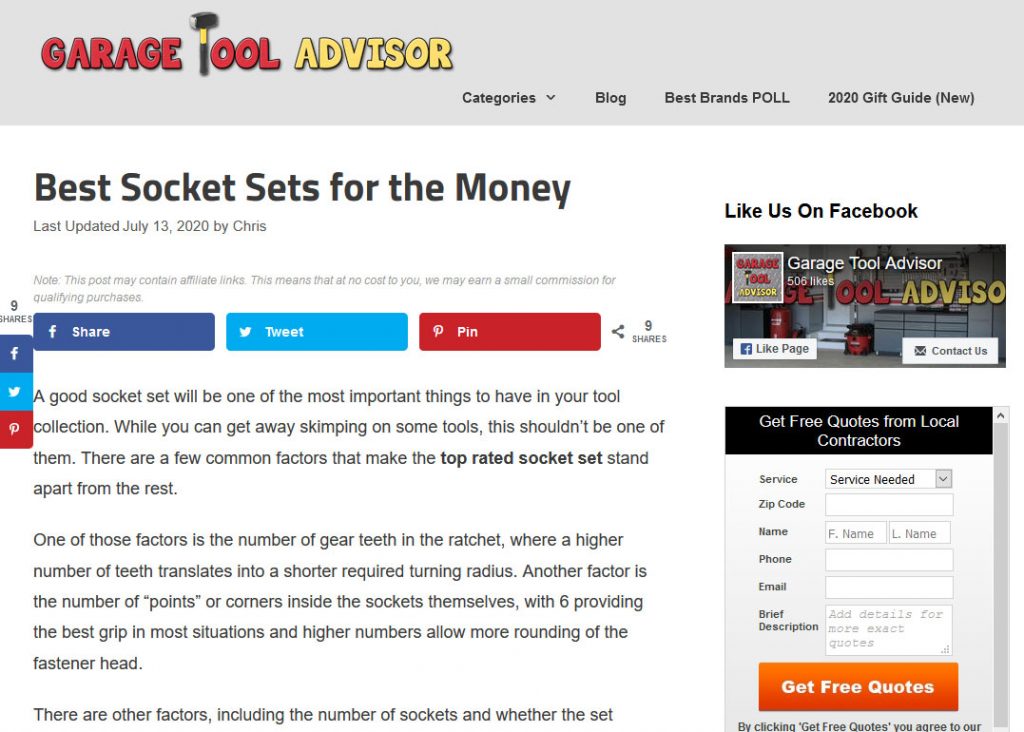 4. Soundproofing
URL: https://aquietrefuge.com/
In an old place I used to live, I liked to get up early but my neighbour didn't – instead, they loved to wake up at 1 pm & go to bed at 3 am. I decided to look for some soundproofing ideas, and that's when I came across a niche affiliate website dedicated to exactly that.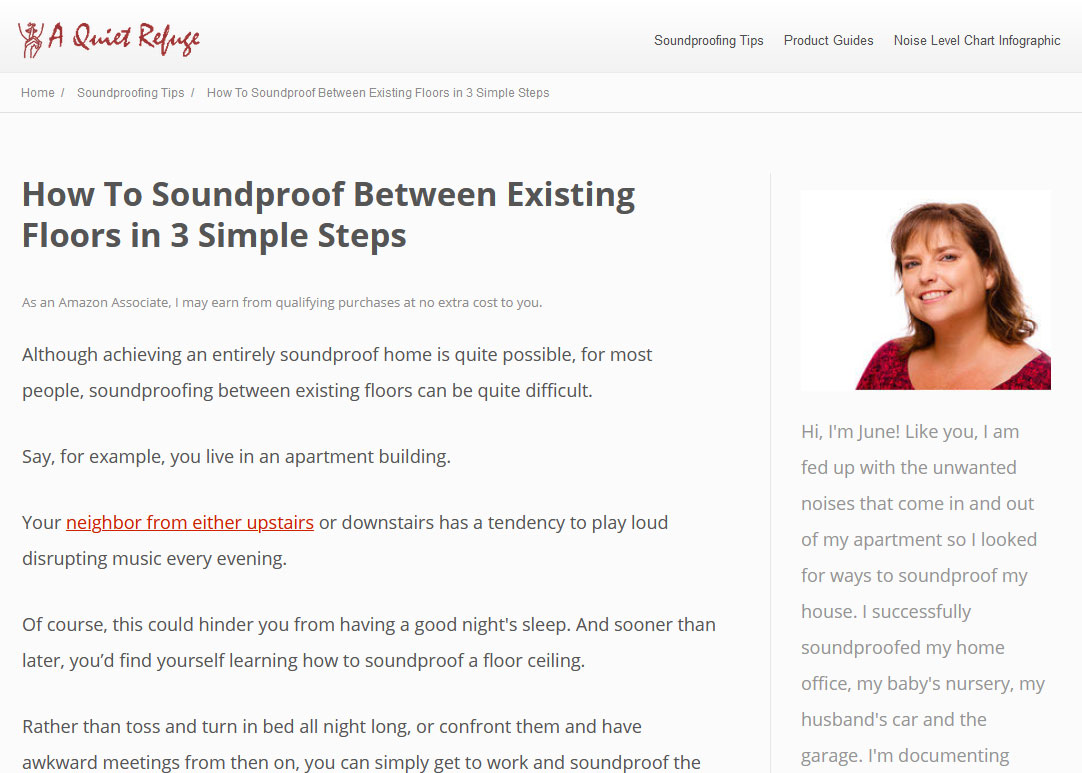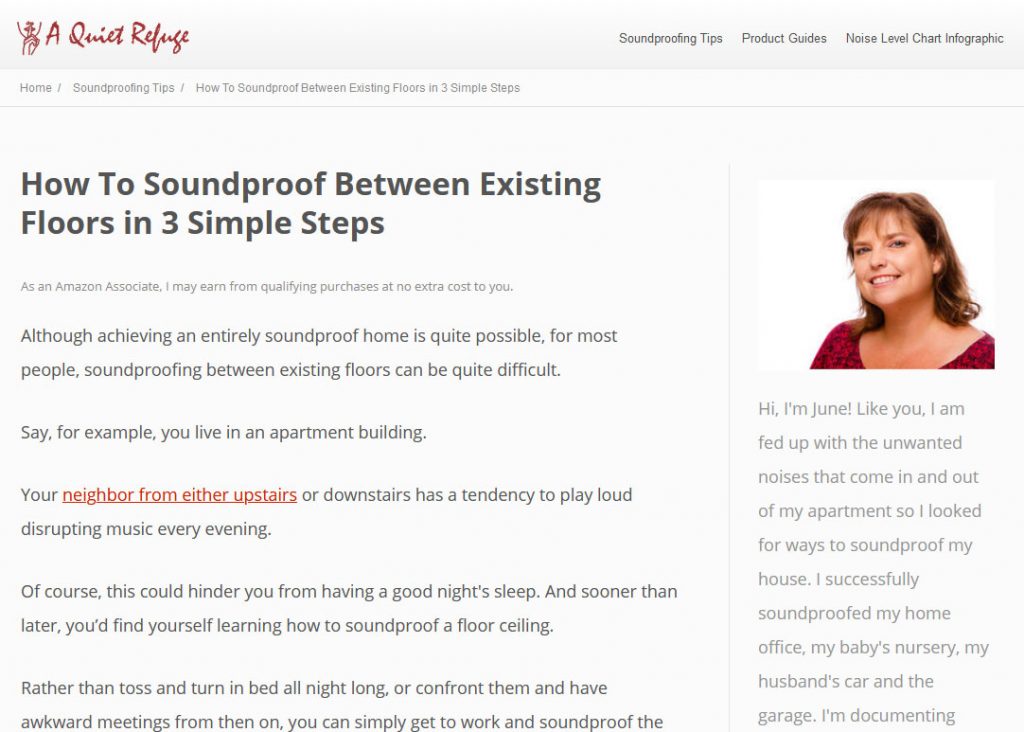 5. Quiet Home Items
URL: https://www.quiethomelab.com/
Continuing on from the trend of soundproofing, I found myself looking for a quieter keyboard for my computer as I have a habit of really bashing the keys & making a lot of noise. Yep, you guessed it – I discovered a niche affiliate website dedicated to quiet things.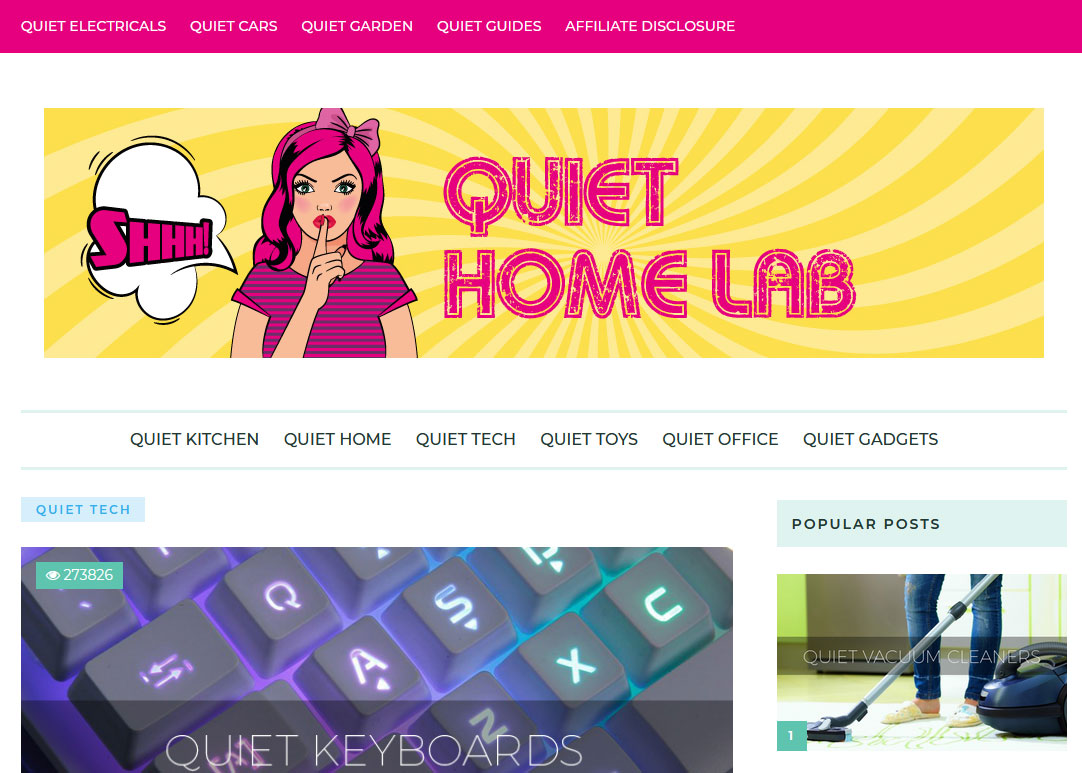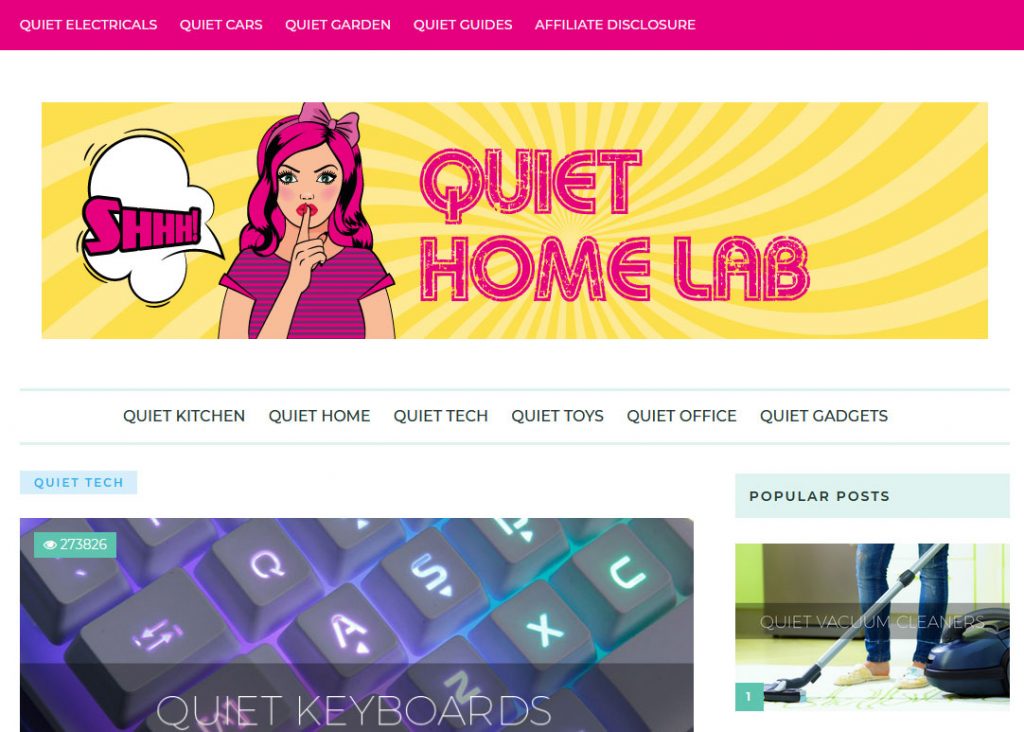 6. Laundry Tips
URL: https://helpwiththewashing.co.uk/
I once lived in an apartment which didn't have a dryer & found myself looking for ways to dry my clothes quicker. That's when I came across a niche affiliate website that was dedicated to providing drying & ironing tips, as well as washing machine reviews.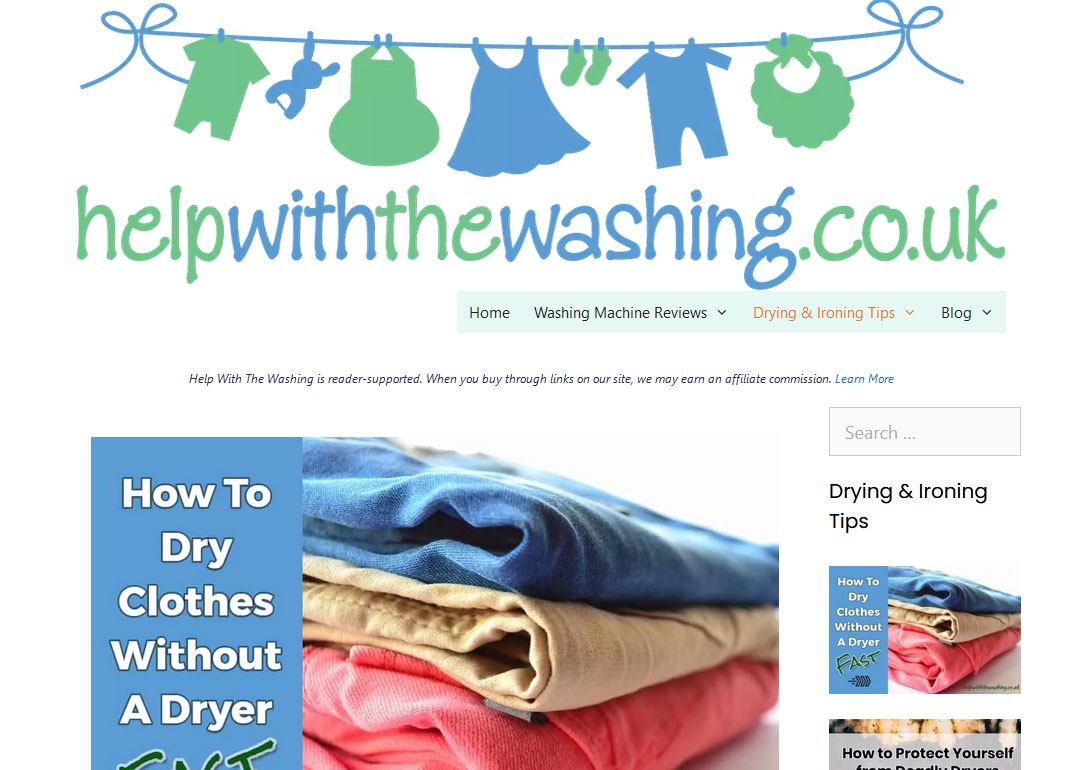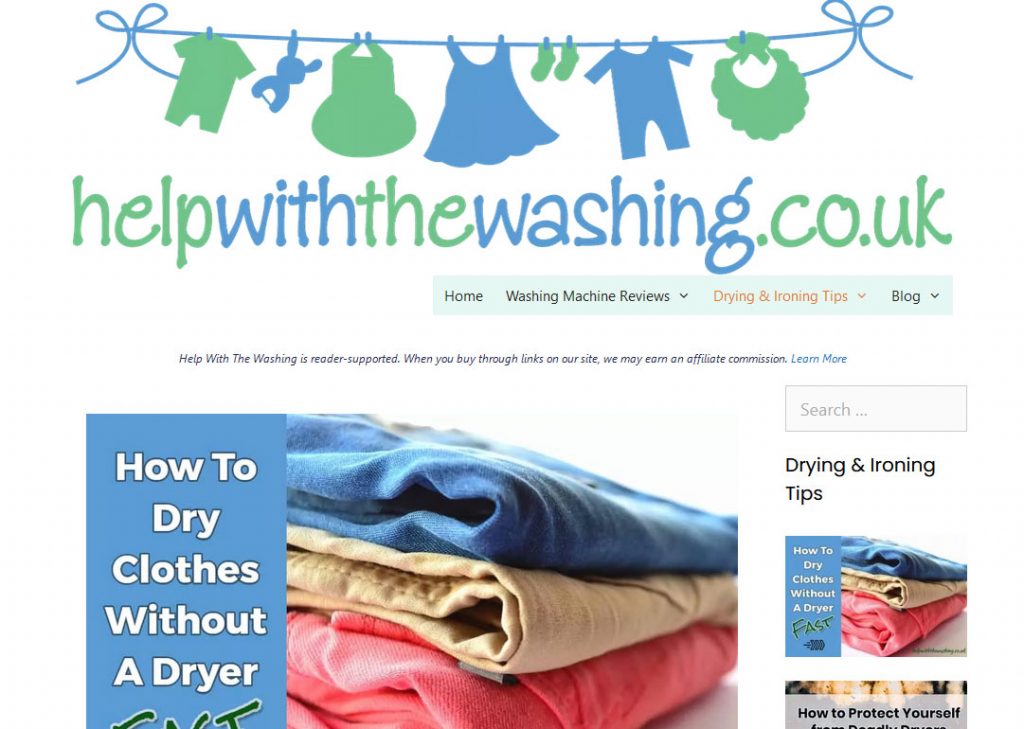 7. Inflatable Kayaks
URL: https://www.inflatablekayakworld.com/
I went for a hike on a hot summers day & noticed everybody boating on the lake near to where I parked. It looked glorious & I decided that I'd love to join in on the fun so I went searching for inflatable kayaks. But do they puncture easily? That's the question that led me to a niche affiliate website dedicated to writing reviews & offering tips about them.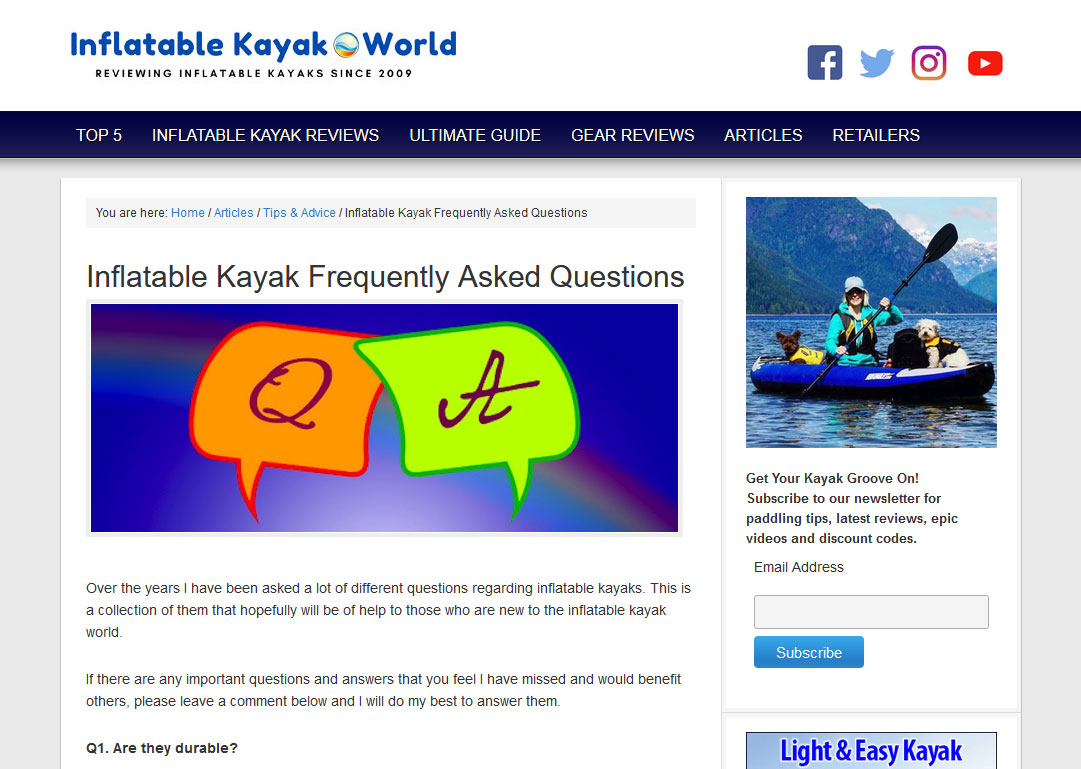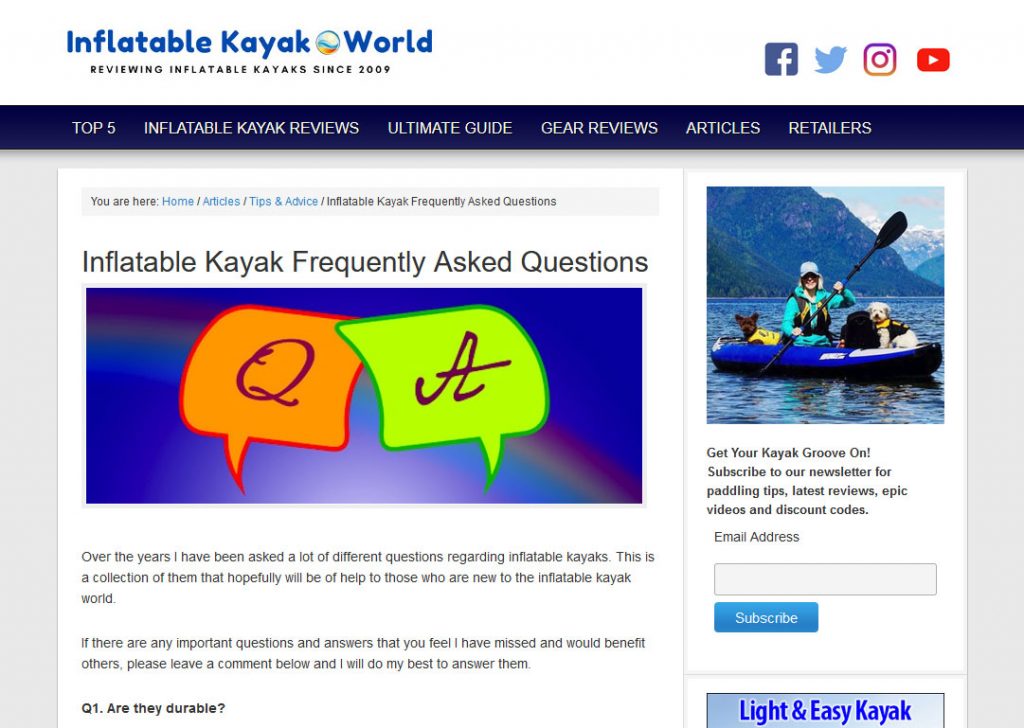 8. Kettlebells
URL: https://kettlebellkrusher.com/
COVID-19 came along & forced the gyms to close, so I decided to look into ways to workout from home & that's when I came across a kettlebell niche affiliate website.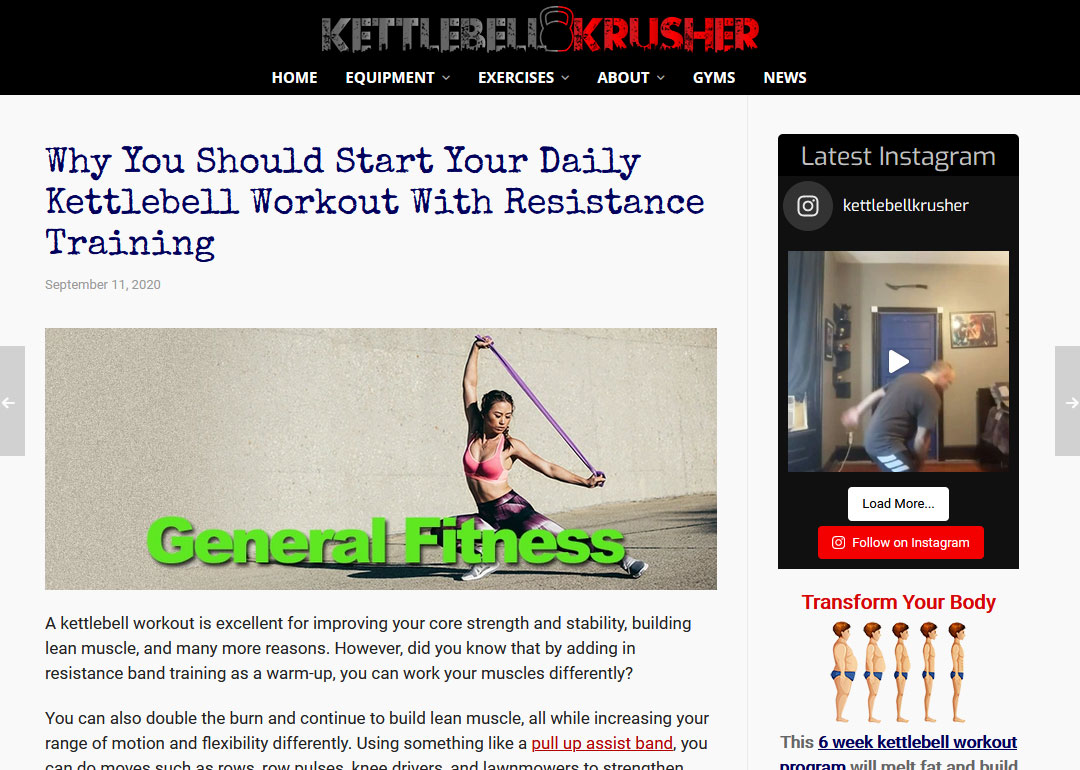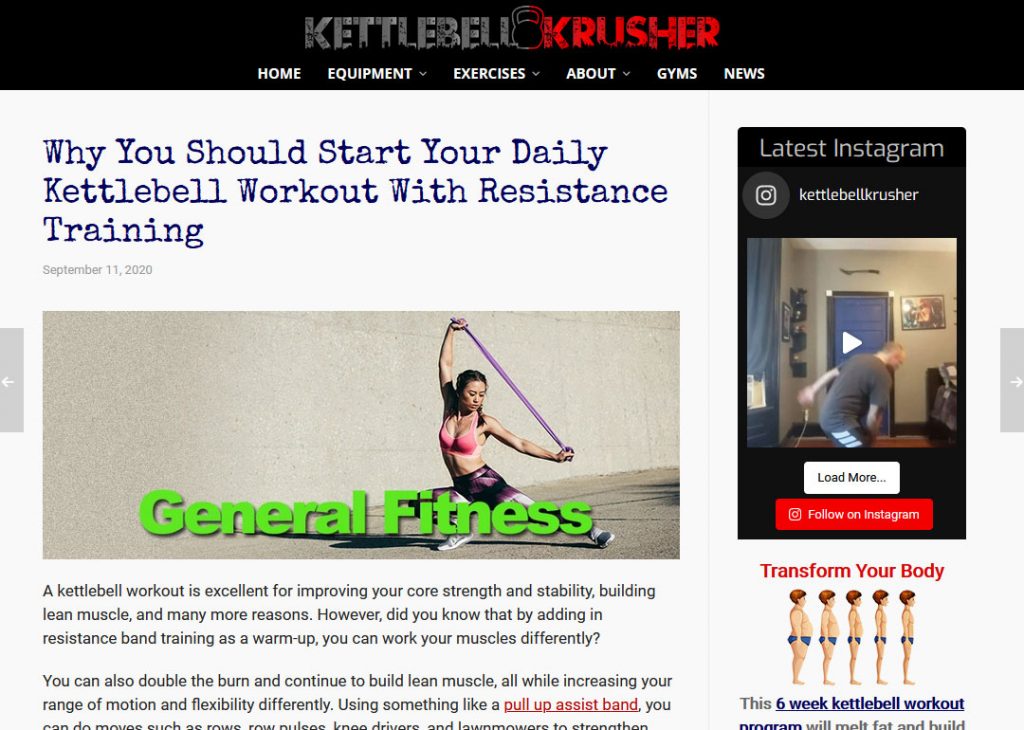 9. Paint Sprayers
URL: https://paintsprayerjudge.com/
I actually have no idea how I ended up coming about finding this particular niche affiliate website, but it's a website dedicated to offering tips & reviews on paint sprayers.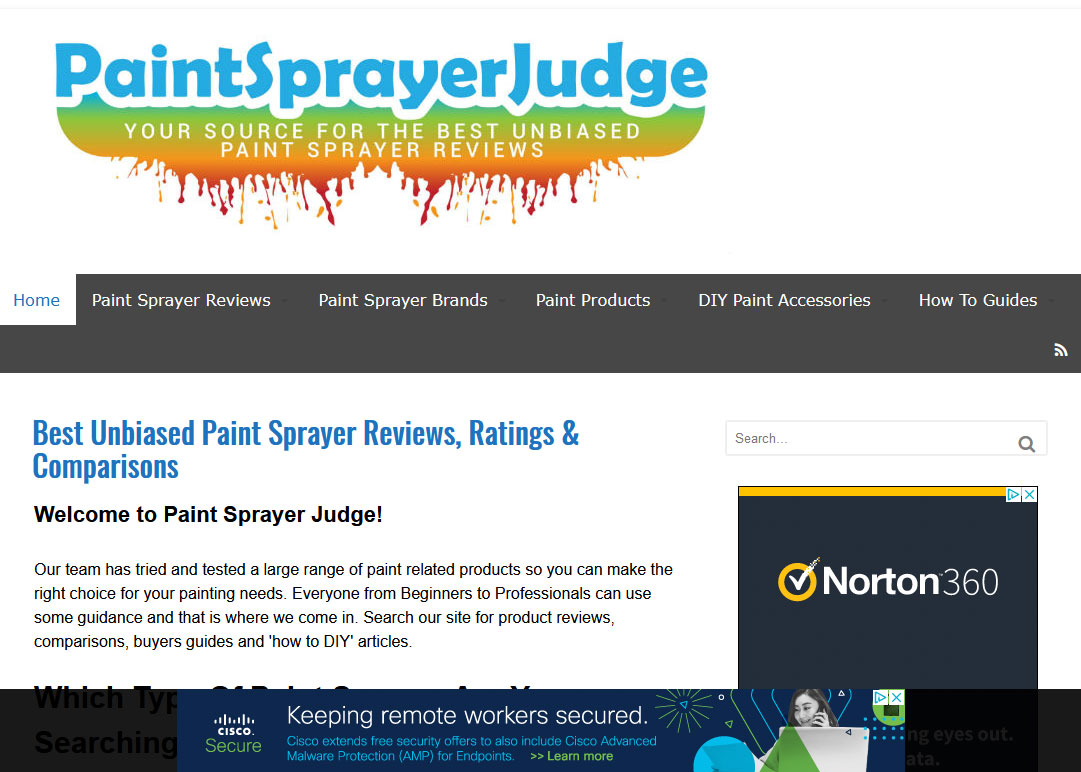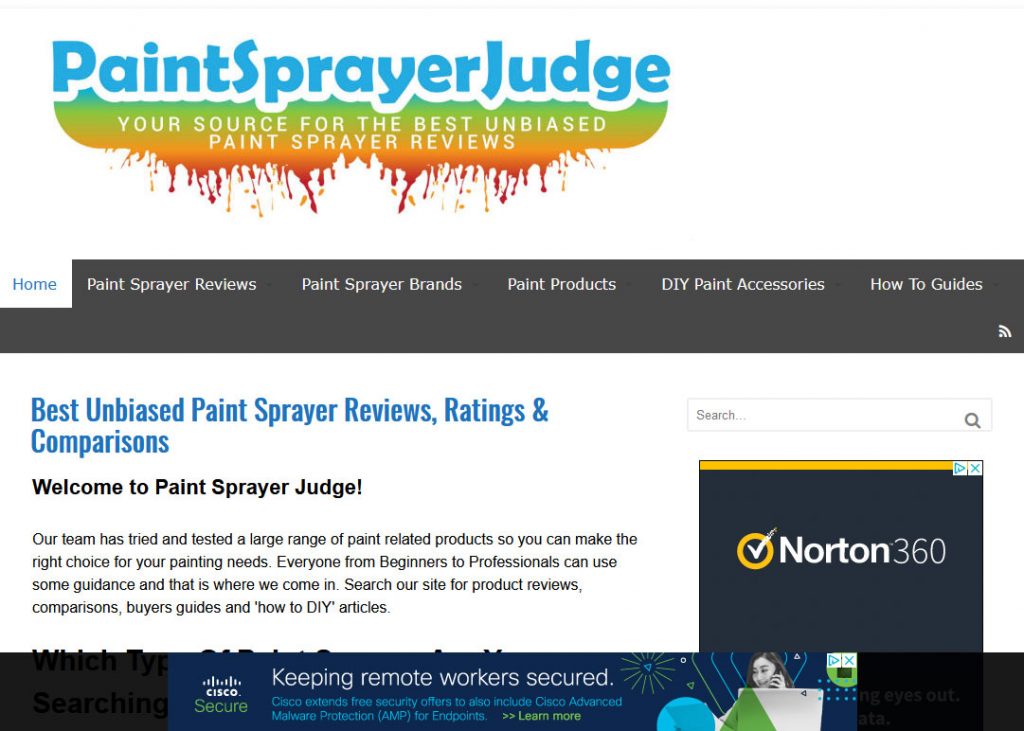 The Bottom Line
As you can probably now see, there are literally profitable affiliate niche ideas all around you & in my opinion, it's pretty amazing to think that you can earn a living from something so simple as writing about laundry tips online or sharing advice on kettlebell exercises.
So hopefully this guide has not only given you a good insight into niche ideas but has also helped you to better understand the process of choosing a profitable niche from scratch.
And if you've come across any "cool" or "weird" niche ideas yourself in the past, feel free to share them in the comments below – I'd love to hear what the craziest niche affiliate website is that you've seen.