Ever since I was young I dreamed of one day owning a Lamborghini. At the moment I still don't have one, I do have a Range Rover, but soon I'm planning on trading it in & finally buying myself a Lamborghini Aventador.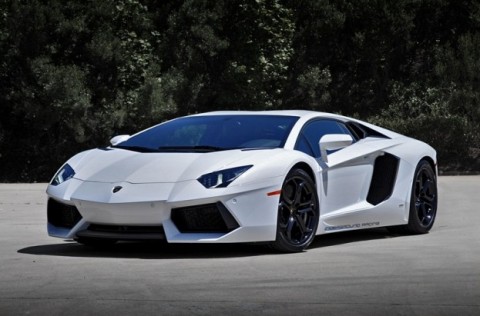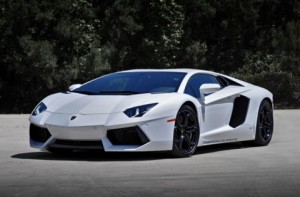 When I tell people about my plans of buying a Lamborghini Aventador they often laugh, but when they realise I'm serious the first thing they say is "How can you afford a Lamborghini!?".
Many people don't look at life & money the way I do so I thought I'd put this post together to show you my way of thinking & how it's allowed me to earn enough money to be able to treat myself to this "dream" car.
Before you continue reading this post I want you to understand that this was in no way put together to brag. I've simply put it together to help change your way of thinking & hopefully allow you to realise how you can do exactly the same thing.
How Much Does An Aventador Cost?
The Aventador actually featured in one of my recent posts entitled Could You Live Off 1 Million Pounds. They come with a starting price tag of around £250,000.
£250,000 might seem like a lot, but let's look at it over a 5 year period. There's 60 months in 5 years which means it would cost around £4166.66 per month in order to finance it over a 5 year term. Now I'll be part exchanging my old car which will bring that cost down a bit, but forgetting about that let's go ahead and work off these figures.
£4166.66 per month might seem like a lot to you, especially to be spending on a car. If it does, then it's probably because you're working for somebody else & don't run your own business.

Where I'm from (England) it's the norm to go to school, go to college & get a job – nobody really breaks out of that & if you do, well it's almost…weird.
The problem with a job is that you're limited to earning whatever your employer wants to pay you. Okay cool you might get a pay-rise now and then but chances are it's not going to be life changing.
I did exactly the same – when I left school I trained to be an electrician & I worked in that job for 3 years. Around that time I decided I really didn't like my job & it certainly wasn't what I wanted to be doing with the rest of my life so I decided I needed to make a change.
How Can You Afford a Lamborghini?
I figured that because the internet is online 24/7 even if you managed to make just £1 an hour you'd earn £672 come the end of the month.
If you then managed to figure out a way to turn that £1 into £2 you'd then be making £1,344 per month and so on and so on.
Then I found out about something called affiliate marketing – it's basically where you can send visitors to a company's sales page online via a tracking link they'll pay you a commission for every person that buys their product or service. So let's say a company sells computers online, if someone clicked through your link to buy one you'd get a percentage (or fixed amount) per sale.
I decided that if I could sell just one product per hour, I'd be able to eventually afford my dream car – the Lamborghini Aventador. That was my ultimate goal.
And that's when I stumbled across this free step-by-step training… Basically that training changed my life.
The training in that program taught me everything I needed to know to begin making affiliate sales online around the clock – 24 hours a day 7 days a week, even whilst I was sleeping.
After just a couple of months of following the training I managed to rack up over $100,000 – I couldn't even believe it myself at the time. At first I was a little stupid with my money, like in the video below were I'd rented out a $2,000/night penthouse suite in Las Vegas.
But this method was crazy, and I couldn't believe I didn't know about it earlier.
Now obviously my results aren't typical and I'm not going to guarantee you're going to make the same amount as me….
Why?
Well basically I was determined – I worked hard and I took massive action on the training inside the program. I don't know who you are and you might just not have that same determination.
Here's an example… In order to get so many visitors clicking on my links to generate all those sales that earned me over $30,000 a month I spent around 5 hours each day going through the training & implementing what I was learning.
Remember what I said above about how you're restricted from scaling your income when you work for somebody else? Well when you have your own business it's the complete opposite – your income is totally up to you. If you don't work, you won't earn anything, but if you give it your all – there's nothing stopping you from becoming a millionaire.
The Bottom Line
Basically the internet is a powerful tool, and there's a lot of money to be made online. I was an electrician, I'd never studied anything to do with computers, the internet or anything like that yet I had one thing…. determination.
Providing your determined & your desire to succeed is greater than your fear of failure then you can achieve anything.
This free training combined with some hard work completely changed my life and allowed me to get the things that most people only ever dream of. You see that's the problem, some people dream about things but never taken any action, whereas I'm the opposite… If I want something I won't dream or hope it'll come to me, I go out, work hard and get it for myself.
There's really nothing stopping you from doing exactly the same, other than yourself.