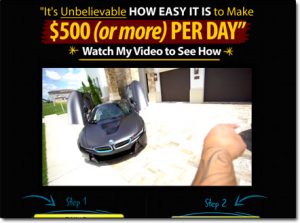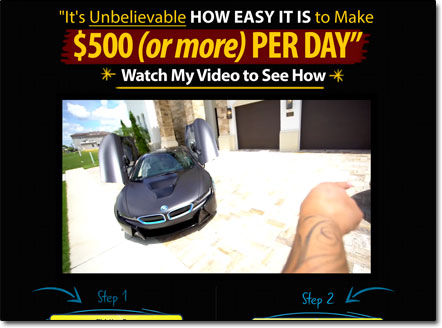 I've been getting a lot of emails recently from people asking me if I know anything about The Daily Income Method system which is something that's been launched by a guy known online as Mack Mills.
To be honest I had actually came across this system a few weeks back but I didn't really pay a great deal of attention to it as I discovered it was promoting something named MCA (the Motor Club of America) & since I don't live in America it's something I personally have no use for.
However, since it's clearly began creating great interest among Americans (and I think also Canadians too) I've decided to take a closer look into this system to find out what it's all about & whether or not it's actually to help you make the decision as to whether or not you should actually join.
So basically if you've came across the Daily Income Method by Mack Mills and you're looking to see if you can actually make any money with it then you can rest assured you've landed in the right place to find out.
Firstly There's Something I Want To Make Clear…
There's quite a few other reviews online about this system which is fair enough, but what I've noticed is that quite a lot of them have actually been written by affiliates who are promoting The Daily Income Method system for a commission (meaning they get paid if you sign up through their affiliate link).
Now I'm not saying that those reviews are definitely biased, but you and I both know that if you're getting paid to promote something then the chances are that you're going to be inclined towards saying good things about it.
So with that being said before I get started with this review I just want to make it very clear that I am not affiliated with The Daily Income Method system, meaning unlike many of the other reviewers I won't be any earning any commissions regardless as to whether you do or do not sign up.
The reason I want to make that clear is simply so that you can rest assured that the information you'll be reading here will be completely unbiased and simply serve to help you to come to your own conclusion based on the facts.
So What Is The Daily Income Method?
As mentioned above The Daily Income Method (or DIM system) is something that's been put together by a guy known as Mack Mills. Now firstly if you don't already know, Mack is pretty well known throughout the online marketing / network marketing industries & generally he's good at scouting opportunities when he gets involved with something you can usually assume that there's money to be made with that particular opportunity.
He's also renowned for creating high converting marketing systems & video sales letters to help online marketers / network marketers generate more sales into their businesses. In fact if you've ever looked for ways to make money online before then chances are you'll have probably already stumbled across one of his videos.
It's fair to say that over the years he's been very successful & that's because his systems are usually very, very effective.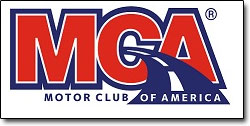 Which leads us onto The Daily Income Method which is one of the Macks latest systems that launched in full-throttle around the start of 2017 & this particular system has been put together to help biz-op members of MCA (The Motor Club of America) generate more sales into their businesses & ultimately earn more money.
It's fair to say that it's worked & that many of the people who were previously involved with MCA prior to Mack launching his Daily Income Method system have been able to skyrocket their incomes with the use of his system as it helps them target a new market (more on that in a moment). It seems that MCA themselves have also been impressed by the results of his system as they have actually gone on to officially approve it.
How Does It Work & How Do You Make Money?
The Daily Income Method is basically a system that's designed to sell the MCA products for you & you can also earn additional commissions by reselling the DIM system itself to other people too (such as your MCA downline) to help them build their own MCA businesses.
MCA stands for Motor Club of America & they offer various vehicle related cover products (such as legal assistance, accident assistance etc) but alongside that as you've probably already guessed they run a network marketing business opportunity too.
So first things first, if you're wondering if MCA & The Daily Income Method is actually legit then I can confirm that it is. MCA is a genuine company which offer genuine, helpful products & the DIM system simply helps you make more sales of those particular products.
The DIM system might make things seem a little easier than they actually are, but other than that it's pretty above board as an opportunity on a whole.
The Process of Making Money With DIM…
Basically to become a member & begin earning using the DIM system you'll be required to do 2 things…
The first thing you'll need to do is join MCA yourself which costs $39.90 for the first & last month then $19.95 for every month in between. This will qualify you to begin earning commissions through the MCA business opportunity.
Once you've joined MCA you could potentially send people directly to their website via your affiliate link & earn commissions without purchasing the DIM system, but the DIM system has been designed to help you make more sales (plus you can earn additional commissions as a member of DIM) so this probably wouldn't be the greatest idea.
If you decide to use the Daily Income Method system to promote your MCA business you'll then need to purchase the DIM system which will cost you an additional $27 per month & this will enable you to send people to the Daily Income Method sales page via your own unique link, meaning you will earn the commissions on any sales (whether they be of MCA or DIM).
Hopefully that makes sense?
If not then the long story short is that you buy into MCA, then you buy into DIM, then you send people to DIM via your unique link & get them to do the exact same thing. If they do, you make money.. Simple. ?
The Good Points…
The Daily Income Method is a high-converting funnel that will help you generate more sales into your MCA business
It gives you the ability to earn additional commissions on top of your MCA commissions
It's a straight forward process to make money with DIM & you're given training on building your business
The Not-So-Good Points…
I feel that DIM hypes things up & makes things seem easier than they actually are (you'll still be required to market your business, it's not just "automated commissions")
I feel that DIM takes away the value from the MCA products and turns it into a bit of a money-making scheme (people are buying into MCA purely to make money as opposed to buying in because of what they'll getting in return).
The opportunity is only available for people in America (and I believe Canada too)
My Conclusion
Firstly I want to make it clear that I do not feel that The Daily Income Method is a scam as there is the potential to make a healthy additional income by promoting the system (and potentially even more than that if you really work hard at it).
However, I feel that the DIM system kinda hypes things up & makes things seem way easier than they actually are. You're almost led to believe that after simply joining MCA & the DIM system that you'll be provided with automated commissions without having to do anything which in reality isn't the case.
After joining both opportunities you'll then be required to market the system onto other people if you actually want to make any money.
You're not completely thrown in at the deep end though because after joining you'll be given access to some training videos which will teach you how you can begin promoting the system & earning commissions.
The training inside the system probably isn't going to help you become an overnight millionaire but it'll point you in the right direction with regards to getting things moving.
But the other problem I see is that the DIM system seems to be getting people to buy into MCA purely to make money with the opportunity as opposed to getting them to buy into MCA based on the value of the products. In my eyes this kind of puts it towards being a bit of a "scheme".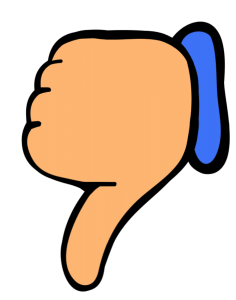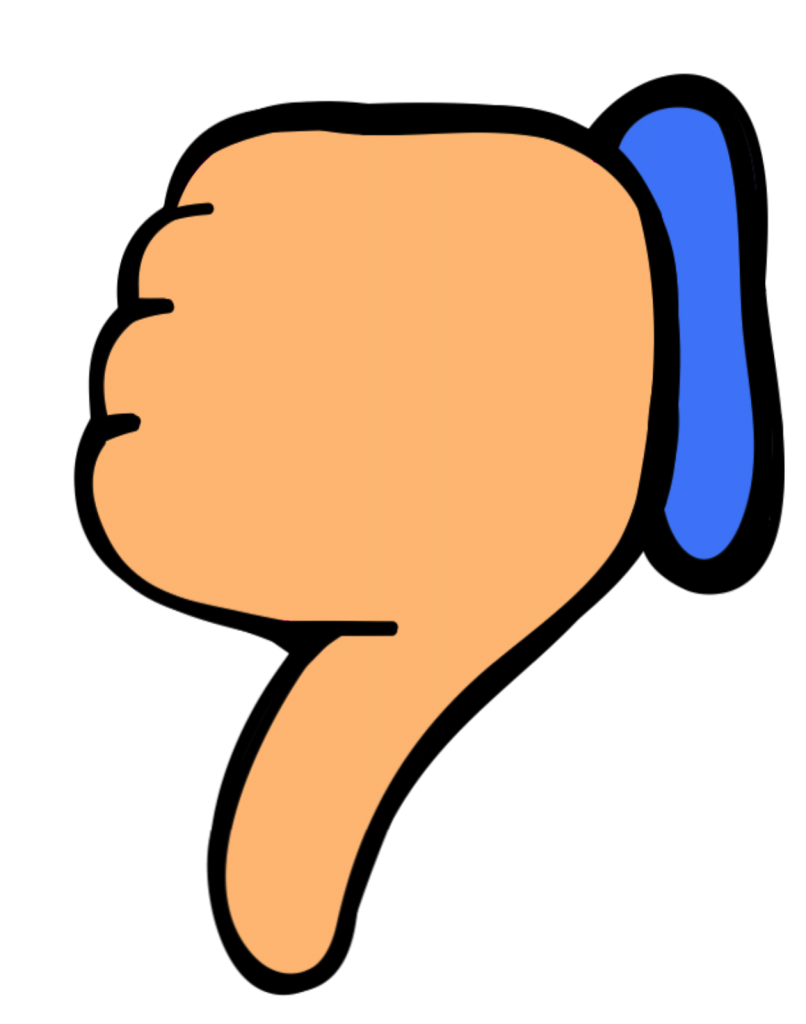 So whilst the Daily Income Method is legit & can help you make more money with the MCA business opportunity, I personally won't be recommending it as something you should join.
I feel that there are a lot of other systems out there at the moment that will give you much more training (for less money) and that you can feel really good about promoting because you'll know that your members are getting really good value, not just the opportunity to make money.
Therefore hopefully you can appreciate why I've came to this conclusion with regards to The Daily Income Method system.
And on that note I do really hope that you found value in my review, but of course if there's still anything you feel I have answered or touched upon about this particular system then feel free to leave your questions in the comments below & I'll do my best to help you out.