Recently whilst browsing the web I landed on something called The Internet Funnel System & just as I was about to exit the page the video started playing and I realised that I recognised the voice of the guy that was speaking.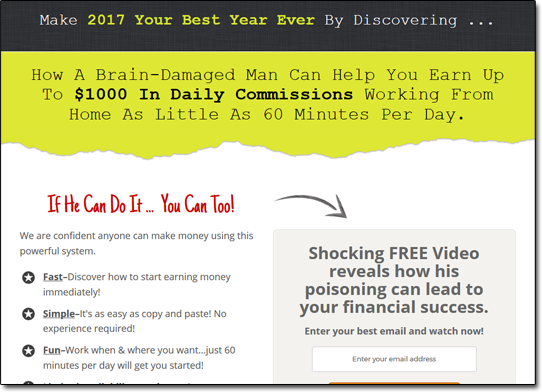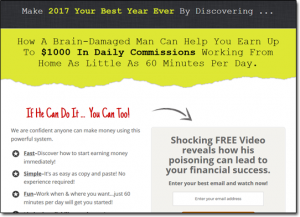 This is a system that's been put together by a guy named Mike Lee, who was my coach inside of Digital Altitude which was something that I had previously joined in 2016 to find out what it was all about (long story short – DA is not that great).
But the real reason the video on the homepage of The Internet Funnel System resonated with me is that I actually personally met Mike at a marketing event in Las Vegas, meaning I know he's a "real person" and that his story holds true.
So this had me pretty intrigued as to what The Internet Funnel System was all about which led me to do some digging. I've decided to put this review together today to share my findings so that if anybody else also decides to look into this opportunity they can quickly & easily figure out if it's going to be worth their while or not.
What Is The Internet Funnel System?   |   What's The Purpose of It?   |   My Final Verdict   |   A Better Alternative
What Is The Internet Funnel System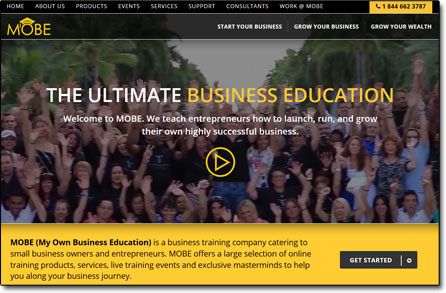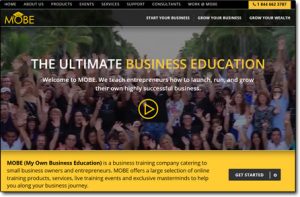 To cut a long story short The Internet Funnel System has basically been put together to get you to buy into something called MOBE.
MOBE stands for My Online Business Education & it's what's known as a top-tier direct sales business opportunity. To sum up what that means in short, it's basically a company that sells very expensive products & lets you earn commissions by re-selling the products onto other people yourself.
It's certainly possible to earn quite a lot of money with MOBE (as it is with any top-tier business opportunity) because the commissions paid out per sale are so high, but it's quite as simple & plain sailing as it sounds.
In order to be qualified to earn those big commissions inside of MOBE you'll have to first purchase the products yourself, so whilst those big commissions might sound enticing you'll have to firstly throw a lot of your own cash into this system to be able to actually reap any of the rewards.
And when I say expensive, I mean expensive. To become fully eligible to get all of the commissions inside of the MOBE business opportunity you'll be looking at a total outlay of around $29,997 (not to mention the additional monthly fees too).
So whilst MOBE can be potentially lucrative, it's more geared towards those who have a LOT of spare cash and aren't afraid of putting it on the line.
Then of course in order to actually make money back from MOBE, you'll need to re-sell the products onto other people, and take it from me, even with the help of the MOBE sales team finding people who are ready to whip out their credit card and splash close to $30k on an online business opportunity isn't easy.
It's possible, but not easy.
So ultimately the profile for somebody who could become successful in MOBE looks like this:
Have $30k that you can afford to risk (just in case you don't manage to pull it off)
Be good at recruiting at selling (making money with MOBE is all about re-selling the products)
Be good at networking (MOBE runs an MLM compensation plan so you'll need to network with your downline to find true success)
Be willing to work around the clock (being a business owner takes a lot of hard work)
If you meet that criteria then you could certainly make money with MOBE, but at the same time there's a lot of cheaper opportunities out there which come with a lot less risk (and don't require all that networking stuff).
Whilst MOBE is legit, I'm personally not interested in all that networking stuff & I'm also not really interested in having to purchase products before I can resell them. For that reason despite coming across MOBE several times I've never bothered joining (and never will).
I feel that since I personally joined it would be wrong for me to recommend you join, so I'm going to lean this review towards recommending that you look for an alternative opportunity instead. In fact, you can click here for a blog post where I've listed all the different legit ways you can build an extra income online.
What's The Purpose of the Internet Funnel System?
Basically, MOBE has been around for quite a long time, and during that time it's even changed it's named several times too. It's been MTTB (which stood for My Top Tier Business) then it became MOBE which stood for My Online Business Empire & now it seems to have even changed again to My Own Business Education.
There are 2 main reasons a company would change its name & appearance so many times. The first one is to try & escape the negative reviews, and the second is to try & target a new audience. I feel like MOBE is kind of trying to do both those things.
Whilst MOBE is technically legit many people don't like the idea of how expensive it is & as a result, they slam it. If you search for reviews on MOBE you'll find it being called every name under the sun, even a scam, but technically it's not a "scam" because you can make money with it.
So that's one reason they've probably decided to rename, but the second is because with it being around so long it's become pretty "boring". When a new business launches and people see the new flashy sales pages the conversion rates of visitors to buyers is sky high, but after a while, they begin to taper off.
I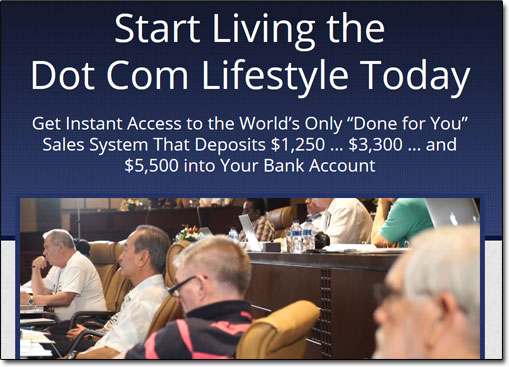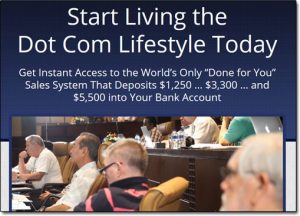 actually recently seen Matt Lloyd mention in a recent MOBE video that the sales pages are only converting at around 25% which is low by industry standard. It, therefore, seems that they are launching a whole new set of funnels (like The Internet Funnel System) in an attempt to get people hyped up again.
People see these flashy new sales pages, it gets them interested again and it kind of tricks them into buying into MOBE. This Internet Funnel System is similar to the Ultimate Dot Com Lifestyle system that I recently reviewed which is yet another side-door into the MOBE opportunity.
Are There Other-Side Door Sales Funnels Into MOBE?
Yes, there are, and whilst I'd love to review them all there's simply too many to mention. That's because MOBE actually offers a done-for-you sales funnel package to its members, which means if they pay a fee of $497 they get their own custom branded funnel just like The Internet Funnel System.
MOBE basically call them up, get details of their story, ask them to record a few videos & then get their designers to brand a side-door funnel into MOBE claiming that it will help them increase their signups (which it probably will).
It's generally the top earners of the company that decide to opt for the done-for-you funnels as they're the guys (and girls) who are looking to take their businesses to the next level. Mike Lee who is the guy behind this Internet Funnel System is a top earner in MOBE and so is John Chow the guy behind the Ultimate Dot Com Lifestyle funnel.
They've both found great success with this system which shows it is certainly possible, there's just no guarantee that you will find the same success too. Especially since both of those guys have been involved with this opportunity for many years and you've only just come about it now.
You Might Also Like:
My Final Verdict
Hopefully, I explained it well & hopefully you now understand exactly what The Internet Funnel System actually is. As you can see it's not actually a system in itself, it's just a bit of trickery that's been put together to get you to buy into the MOBE opportunity.
There's nothing really wrong with the tactic as Mike's story does hold true, and you can potentially make the money he claims but I just feel that it's been made out to be way too easy. There's no denying that if you want to make any real money with MOBE then you're going to have to put in a lot of hard work.
Even just getting your investment back itself will take a lot of time.
So on that note if you have any additional questions or comments that you'd like to add feel free to use the form below, but apart from that I'm signing out & I'd just like to say that I hope you enjoyed reading my review.
A Better Alternative
The sad truth is that unfortunately most of the programs promising to help you make money online are scams. I can say that confidently after exposing over 500+ of them here on this blog.
But the good news is that even though most of them are indeed scams, there are actually some very good programs in amongst them - some programs that can truly help you to earn money.
And out of all of the legit programs I've seen, the one I would recommend the most to anybody looking to get started online is Commission Academy. In my own opinion, that's the best place to start.
At Commission Academy, you'll be provided with everything you need (including the training & tools) to begin earning real money by promoting products or services for companies like Amazon online.
The best part is that there's literally no limit on the amount you can earn with it & the process is pretty simple which means that it's absolutely perfect for people that don't have much experience.
Some wealthy affiliates even earn as much as 5-figures per month... Or more!


I mean don't get me wrong, that kind of money won't just fall into your lap without doing any work... But the harder you're willing to work at it, the more you stand to earn with it.
So if you're looking to get started but don't know which route you should go down or which program you should join (and don't want to waste money on bogus things that don't actually work), then I'd highly recommend checking out Commission Academy first. You can learn more about it here.