Your Invisible Empire claims to be a 37 level game that teaches you step-by-step how to start your own online business from scratch, but with a price tag of $1,997, it's a pretty expensive game, to say the least.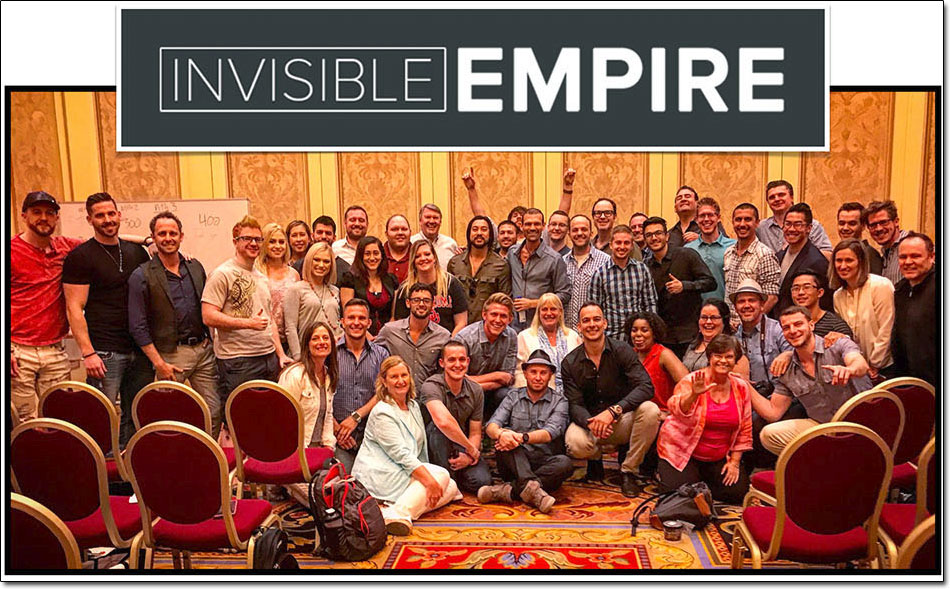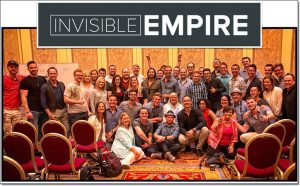 So is it actually legit or is Your Invisible Empire a scam that's merely set to part us with our hard-earned cash? And if it is legit then is it worth its whopping price of nearly 2 thousand dollars?
Those are the exact questions I'm going to be answering right here in this Your Invisible Empire review as I take a closer look at it to find out what it's all about, how it actually works & whether or not it can really help you make money.
Which means if you've been thinking about signing up with this program then you can rest assured that you've landed in the right place to find out everything you need to know about it before you do.
What Is Your Invisible Empire?   |   How Does Your Invisible Empire Work?   |   How Do You Make Money With It?   |   Is Your Invisible Empire a Scam?   |   A Better Alternative
What Is Your Invisible Empire?
Founded by a guy named Mark Hoverson, Your Invisible Empire is an online business opportunity that claims to be able to teach you how you can start your own internet business step-by-step from scratch.
However the thing that stands out about Your Invisible Empire is that unlike other online business opportunities which throw bold income claims in your face, it actually claims to be a 37-level game (yes, game).
In my opinion it seems like a little bit of a strange marketing technique, but I can only assume that they're trying to tap into the world of gamers who are potentially interested in starting a business.
And to be honest I'm sure that's a pretty big market to tap into. I mean after all if you're a gamer it would be nice having an online income coming in so you could just chill out & play games all day right?
I guess in retrospect it's actually a pretty clever marketing technique – but is the program legit & does the content inside of it really justify it's hefty price tag of nearly 2 thousand dollars? Let's take a look…
How Does Your Invisible Empire Work?
As I mentioned above Your Invisible Empire is not just a training company, it's an online business opportunity which means that alongside the ability to learn about online marketing you're also provided with the ability to earn money by reselling any of their products onto other people too.
I'll explain more about the commissions you'll be paid if you decide to promote the opportunity in a moment, but firstly let me run over what you'll get inside training-wise when you sign up as a member…
What Do You Get As a Member of Your Invisible Empire?
You'll get access to something they call the Invisible Infrastructure which is an online "game" that takes you through the process of starting an online business (and setting up it's infrastructure).
The Invisible Infrastructure training basically teaches you how you can make money by setting up a membership website, selling your own products or promoting third-party products as an affiliate.
Whilst they call it a game in reality it's hardly anything like the type of game that probably springs to mind – it's basically just step-by-step training that you "level up" on as you progress through.
But on top of that you'll also get access to what they call their Inner Circle Coaching program which is basically somewhere you can network with the other members who've also signed up to Your Invisible Empire. Through this "Inner Circle" they also run competitions where you can win prizes.
Then as a member of Your Invisible Empire you'll also be given access to additional marketing training such as the Facebook Ads Mastery program created by Landon Stewart & the Pictures To Profits program which was created by Chris Stapleton.
These on their own are are pretty good products & they basically teach you how to market things online effectively using the Facebook & Instagram platforms, Chris & Landon both know exactly what they're talking about.
Plus as an extra added little bonus (or big bonus depending on how you want to look at it) you'll get a ticket to attend one of their live events & Mark Hoverson's best selling book The Million Dollar Day.
My Thoughts On What You Get…
To be honest you do get quite a lot of value in return for your money, especially with the Facebook Ads Master & Pictures To Profits programs being thrown in the mix too – but there is a bit of a problem.
The problem in my opinion is that the training inside of Your Invisible Empire is heavily geared towards teaching you how to can make money by reselling the Your Invisible Empire program itself.
I mean don't get me wrong they do talk about how you can set your standalone business (like a membership or eCommerce site) but resource wise they're kinda lacking on that front.
All of the resources you're provided with such as the "done-for-you" sales funnels, emails & video presentations are all intended to be used to promote the Your Invisible Empire opportunity itself which is a bit disappointing.
How Do You Make Money With Your Invisible Empire?
Okay so as I mentioned earlier in this review alongside the training they provide Your Invisible Empire also provides a business opportunity through which you can promote the company's products & earn money.
The good thing about Your Invisible Empire is that they offer both low-ticket & high-ticket products so there's plenty of things for you to promote depending on what kind of audience you're promoting to.
And you don't need to actually become a full-blown member of Your Invisible Empire to be able to resell the products (which is a good thing) you just need to sign up as an affiliate & pay the $19.95 monthly fee.
Once you've signed up as an affiliate & paid your fee you'll then be able to promote the products & earn commissions. Unlike with opportunities such as MOBE & Aspire, at Your Invisible Empire you don't need to personally purchase any of the products to become eligible to promote them and Your Invisible Empire is not a network marketing company or MLM.
You'll earn one-time $20 commissions for sales made on any of the low-ticket $37 products which includes the "8-Figure Foundation" Reality Game, The Million Dollar Day, Solomon CEO Discovery & Proverbs 31 Woman.
And on the slightly higher priced $297 Pictures To Profit program (which is still classed as one of their low ticket products) you'll earn a one-time commission of $150 for any sales made.
Their high-ticket products, the Invisible Empire & Solomon CEO programs are both priced at $1997 – but you can also pay for the Invisible Empire program in monthly installments of $297. You'll earn $1,000 one-time commissions if somebody pays for either program in full or alternatively you'll earn monthly commissions of $150 if they choose to opt for the payment plan (until they cancel).
You Might Also Like:
Is Your Invisible Empire a Scam?
In my opinion Your Invisible Empire isn't a scam, but due to it's high cost I don't really believe it to be the best starting point for beginners & to be honest I'm slightly undecided as to whether it really justifies it's price tag.
Don't get me wrong there is some awesome training to found inside of the program & it's laid out really well, but I feel that it's potentially been priced with commissions in mind as opposed to the true value it provides.
The good thing though is that unlike with many other high-ticket opportunities such as Aspire you're not forced to purchase any of the products or make sales of them if you want to be able to promote them as an affiliate.
But then on the flip-side you've got to pay a monthly fee of $19.95 to become an affiliate which kinda sucks. I not a big fan of programs that charge you for the privilege of promoting their products & making them money.
So whilst overall I do think it's one of the more legit high-ticket programs, I still don't think I'd be willing to recommend a $1,997+ product to you when I know that you can get just as awesome training for free elsewhere like at Commission Academy, plus the other problem is that in my opinion Your Invisible Empire is still quite heavily geared towards re-promoting the program itself.
Whilst it does touch on teaching you how you can start your own stand-alone business the training clearly has a strong focus on promoting the products inside of Your Invisible Empire (and the program itself) which I'm not a big fan of.
It's kind of one of those "we'll teach you how to make money but you actually make money by selling our teaching onto other people" type things & for that reason I am not going to be recommending to you.
A Better Alternative
The sad truth is that unfortunately most of the programs promising to help you make money online are scams. I can say that confidently after exposing over 500+ of them here on this blog.
But the good news is that even though most of them are indeed scams, there are actually some very good programs in amongst them - some programs that can truly help you to earn money.
And out of all of the legit programs I've seen, the one I would recommend the most to anybody looking to get started online is Commission Academy. In my own opinion, that's the best place to start.
At Commission Academy, you'll be provided with everything you need (including the training & tools) to begin earning real money by promoting products or services for companies like Amazon online.
The best part is that there's literally no limit on the amount you can earn with it & the process is pretty simple which means that it's absolutely perfect for people that don't have much experience.
Some wealthy affiliates even earn as much as 5-figures per month... Or more!


I mean don't get me wrong, that kind of money won't just fall into your lap without doing any work... But the harder you're willing to work at it, the more you stand to earn with it.
So if you're looking to get started but don't know which route you should go down or which program you should join (and don't want to waste money on bogus things that don't actually work), then I'd highly recommend checking out Commission Academy first. You can learn more about it here.