Mark Ling is an Australian internet marketer who is probably most widely known for launching a product named Affilorama way back in 2006, now he's back in 2017  ready to launch a new product (similar to Affilorama) called Learn Build Earn.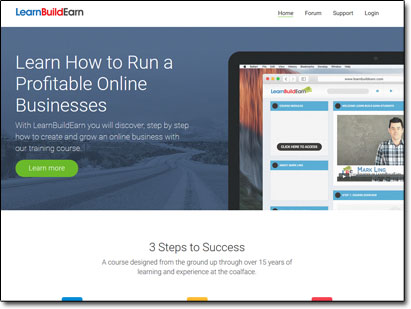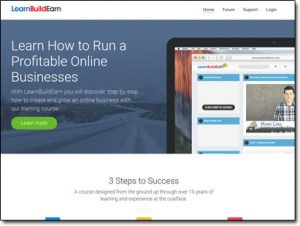 Just like Affilorama, his new Learn Build Earn system claims it can teach you step-by-step how to create a profitable online business.
So in this review, I aim to uncover what exactly Learn Build Earn is all about, how it differs to Affilorama & whether or not you can really make money.
Meaning that if you've already come across Mark Ling's Learn Build Earn system & you're simply trying to figure out whether or not you should get involved then you're definitely in the right place to find out.
What Is Learn Build Earn?   |   Is It Different to Affilorama?   |   What Will You Learn?   |   The Jaw-Dropping Price   |   Is It Really Newbie-Friendly?   |   My Final Verdict   |   A Better Alternative
What Is Learn Build Earn?
Whilst on the surface Learn Build Earn looks very similar to Affilorama (Mark Ling's other product) in the sense that they both claim to teach newcomers from scratch how to build an income online, there is one big difference.
That big difference is in the fact that Affilorama focuses solely on affiliate marketing, whilst Learn Build Earn focuses on teaching you how to create & sell your own information products online.
Jumping straight into product creation from the off can be a pretty big leap, but Mark claims that his system will walk even the newest of newbies right through the process & help them turn a profit.
Though I'll admit I was a little sceptical about this because I was once a member of Affilorama which claimed to do the same thing – only I abandoned it shortly after joining due to lack of direction. It seemed "everything was everywhere" and in my personal opinion, there was no defined starting point or path to follow.
Ultimately I felt lost and that's the last thing you want to feel when you spend good money on a program, especially when it comes to the cost of Learn Build Earn (more on that shortly).
Is Learn Build Earn Different to Affilorama?
Thankfully it seems Mark has made this newer course much easier to follow as he has broken everything down into step-by-step modules.
There are 14 modules in total & these cover everything from the basics of finding a niche to actually creating your products & even sourcing affiliates to promote them for you.
Whilst Affilorama (in my opinion) might not have been the greatest program in the world, it was certainly very popular & it certainly made Mark a lot of money… So it's safe to say when it comes to product creation he sure knows what he's doing.
One of the most exciting things about Learn Build Earn is the "live bootcamps". Through these, you can watch Mark as he creates his own product/website from scratch & puts it out into the market. The bootcamps have been published in a way that enables you to literally "copy" what he's doing which I found to be pretty cool.
Plus just like at Affilorama there is also a forum where you can chat to other members & get help or advice. I'll admit that the forum is a nice addition but in reality, it's only any use if there's actually people engaging with it. These days the Affilorama forum is pretty dead & most questions or posts end up going unanswered (aside from members of staff responding – which basically makes it more like a support ticket system).
Still, the fact that he's trying to create a community is pretty sweet – whether it takes off or not.
What Will You Learn?
The first thing you'll learn is how to pick a profitable niche (and you'll learn exactly what a niche actually is if you don't already know).
You'll learn how to build a following (including an email list) & how you can come across as influential to your subscribers even if you're brand new.
You'll get access to Mark's personal copyrighting tips which teach you how to write better content to maximize sales.
You'll be shown how to create a website/sales funnel, and you'll be taught about things like upsells & trip-wire offers which can be used to increase your revenue.
Of course, you'll also learn how to actually create an information product & how to get it into the marketplace (the meat and bones of the training).
And finally, you'll learn how to get affiliates on board to promote your product & how you can generate your own traffic to your offer too.
The Jaw-Dropping Price
I was pretty excited about Mark Ling's new Learn Build Earn system as it undoubtedly provides massive value, especially if you're somebody that is looking specifically to launch an information product & find success…
But…
My excitement was kinda taken away when I found out the price.
I mean yes, I'm sure Mark has put a LOT of work into creating this product… And theoretically, it is worth the price… But the problem is that we live in the information age & so much of the content is readily available elsewhere online – which makes it hard to justify forking out such a large amount of money.
And by the way, the price is $2,497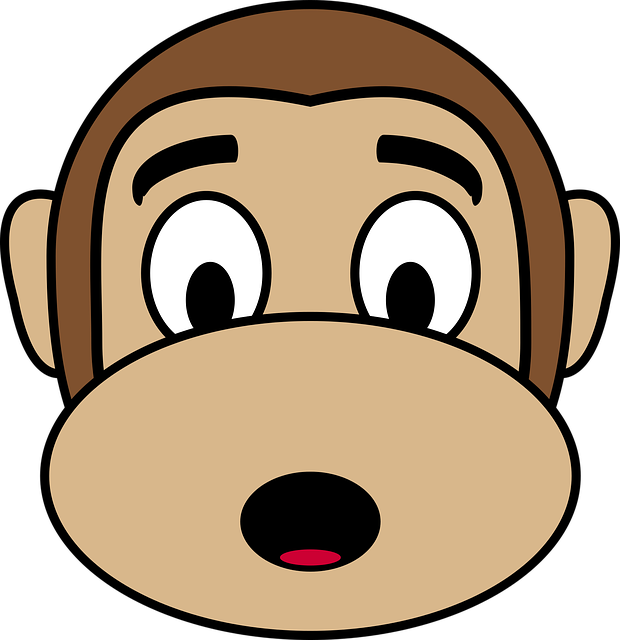 Yup… That's the front-end price of the product, not the total cost of upsells, not the total cost of a line of varying products…
That is the front-end (aka the right-off-the-bat) cost of this training & this training alone.
I'm guessing your jaw probably dropped like mine did right? I'm not surprised – that's a lot of money!
Again – I want to stress that I'm not saying Mark's training isn't worthy of that price tag, because based on the time & effort that will have gone into it & the value it provides – it is.
However, if you have access to the internet (which you clearly do) the similar training will be available out there – somewhere – for free. Sure, it'll mean piecing it together & connecting the dots yourself (which may understandably be a little difficult as a newbie)… But it all depends what $2,497 means to you.
If you're serious about getting into the information product business & you have $2,497 to spare (without any guarantee of making it back) then, by all means, go for it… You probably won't regret it.
But if you're really strapped for cash & $2,497 means a lot to you then I'd say there are much cheaper ways for you to obtain similar information. Sure it might not be laid out as nicely & it might take a little longer to get through the training, but ultimately you'd be able to learn the same things at a fraction of the cost.
I hope that makes sense, and I hope it doesn't sound like I'm completely slamming the product because honestly, I do feel that it's a pretty cool product.
You Might Also Like:
Is It Really Newbie-Friendly?
If the price hasn't put you off and you're still considering getting involved then one thing you might be left asking is if it's truly newbie-friendly.
I mean like if you've never done anything online before & this is your first venture into an online business – can you really make money with Mark's training?
Unfortunately, this is a pretty awkward one to answer but I'm going to do my best…
Basically, Mark's training goes through everything right from start to finish, so yes, as a newbie you would certainly be able to follow right through the training & if you implement everything as Mark shows you then by the end of it you would be certainly ready to make money.
But whether you do actually make money or not depends on your product – and this is whereas a newbie you may struggle.
You see Mark's training is awesome, and he gives you everything you need to know in terms of creating the product & promoting it – but the issue is with the information you're going to actually be putting into the product itself. This is where you might struggle as a newbie.
Unless you have strong knowledge on a subject you're going to struggle to put a high-quality product together – and if you haven't got a high-quality product then your sales aren't going to do too great. So basically you've just gotta know that before chucking the cash at this training you actually need to have something that you are passionate and knowledgeable about that you can ultimately turn into an information product (whether than be an eBook or video course etc).
Hopefully, that makes sense?
But aside from that, the training is really in-depth and if you're worrying about whether or not you'd be able to "keep up" as a newbie then I don't think you'd have any problems at all.
My Final Verdict
To be honest I think Mark's created an awesome product & as I mentioned above it's evident that he's devoted a huge amount of time to putting it together. Whereas I felt Affilorama lacked direction, his Learn Build Earn system seems to have much better structuring.
The main let down for me was the price. I think that if you're specifically looking to break the information product market, have a high disposable income & are wanting to learn from a true guru who will walk you through the process step-by-step then this is potentially the product for you.
However, if you're a newbie who's simply looking to learn the easiest & best way to get started online then I personally don't believe Mark's Learn Build Earn system is for you. Whilst it does walk you through the process step-by-step, I feel it's not only an expensive starting point (when there are cheaper options available) but that it's geared more towards those who already have a basic understanding of making money online through affiliate marketing.
In short, I believe the Learn Build Earn system is more of a "taking things to the next level" type product as opposed to a "just getting started" product… But it does definitely contain solid, actionable training that will help you generate an income through product sales.
Anyway, hopefully by now I've covered everything you need to know & helped you figure out whether or not this product is a good fit for your circumstances. If you do still happen to have any questions then don't hesitate to leave a comment below & as always I'll do my best to respond as quickly as possible.
A Better Alternative
The sad truth is that unfortunately most of the programs promising to help you make money online are scams. I can say that confidently after exposing over 500+ of them here on this blog.
But the good news is that even though most of them are indeed scams, there are actually some very good programs in amongst them - some programs that can truly help you to earn money.
And out of all of the legit programs I've seen, the one I would recommend the most to anybody looking to get started online is Commission Academy. In my own opinion, that's the best place to start.
At Commission Academy, you'll be provided with everything you need (including the training & tools) to begin earning real money by promoting products or services for companies like Amazon online.
The best part is that there's literally no limit on the amount you can earn with it & the process is pretty simple which means that it's absolutely perfect for people that don't have much experience.
Some wealthy affiliates even earn as much as 5-figures per month... Or more!

I mean don't get me wrong, that kind of money won't just fall into your lap without doing any work... But the harder you're willing to work at it, the more you stand to earn with it.
So if you're looking to get started but don't know which route you should go down or which program you should join (and don't want to waste money on bogus things that don't actually work), then I'd highly recommend checking out Commission Academy first. You can learn more about it here.