The Online Empire Maker system claims to provide you with a way to make money from anywhere in the world. You're led to believe that you can simply sign up & that you'll get access to some sort of "done-for-you" online business that'll see you generating thousands of dollars per day all on complete autopilot.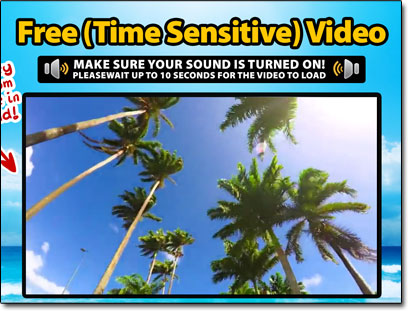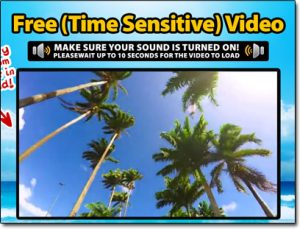 The creator of the system even claims that you can get a guaranteed $500 the very same day you get started…
But is it all actually legit or is Online Empire Maker a scam that'll just see you spending money rather than making it?
Thankfully you've landed in exactly the right place to find out because I've taken a closer look at this system & in this review, I'll be uncovering everything you need to know including how it all works & whether or not you can really make any money with it.
What Is Online Empire Maker?   |   How Does Online Empire Maker Work?   |   Is Online Empire Maker a Scam?   |   A Better Alternative
What Is Online Empire Maker?
The Online Empire Maker is a relatively new website that promises to provide you with a way to earn lot's of easy money online. As I mentioned above at the start of this review the system leads you into believing that you'll simply be able to just sign up & start making money right off the bat through some sort of "done-for-you" online business…
You're told that as a member of the system you'll have professionals working for you going out of their way to generate YOU sales as part of this "done-for-you" business model so that literally all you need to do is sit back & watch the commissions come flooding as a result of their hard work.

And in theory, it sure sounds like a dream come true… But sadly, in reality, things aren't quite so great. I'm sorry to be the one to burst the bubble but the Online Empire Maker system doesn't deliver on its promises at all.
Instead of being a system designed to help you make money as it claims, the truth is that this particular system has merely been designed to take money from you to make its creator wealthy at your expense.
Essentially it's nothing but a get-rich-quick scam, and whilst it initially starts out at a seemingly low price of around $47, overall it could potentially see you being parted with around $50,000 if you were to follow the entire thing right through…
But obviously I don't expect you to just take my word that – I appreciate that you might have been really hoping this system would work for you so instead let me show you how it all actually works so that you can see for yourself what's really going on…
How Does Online Empire Maker Work?
To put it simply the Online Empire Maker is a system that makes an awful lot of bold promises but doesn't deliver on any of them. Sadly though you're only left to find this out after handing over your cash.
And as mentioned above all in all the whole thing could see you spending as much as $50,000 (yes, $50k!)…
That's because when you sign up to the Online Empire Maker system (which I don't recommend doing) you'll find that all you get access to are some videos that continue to hype you up about the potential opportunity of earning lot's of easy money online…
These videos, in particular, don't really show you how to get started as such, but they do briefly talk about a method called affiliate marketing, which is basically where you promote 3rd party products online in return for commissions.
Affiliate marketing in itself is a legitimate & actually very good way to make money, but as I say the videos you're provided with through the Online Empire Maker system aren't really designed to help you get started at all… Their real intention is to convince you into signing up to an entirely different business opportunity named MOBE which is what you'll be pushed through to immediately after watching them.
You see the creator of the Online Empire Maker system is an affiliate of MOBE & this means he gets to earn commissions whenever he gets somebody new to sign up and invest into it (which is why he pushes you straight through to it after you sign up to his system).
The whole Online Empire Maker system is basically just a ploy to trick you into signing up to MOBE.
And you might be wondering why the creator of this system would go to all this effort of creating a fake system that tricks you into signing up to that program, but the answer is simple… MOBE is super expensive & he's hoping to earn BIG commissions when you invest…
As you can see below if you follow the program right through you could end up spending over $50,000:

And if you do happen to spend anywhere near that amount of the money then the creator of the Online Empire Maker system will likely earn tens of thousands of dollars in commissions… So now you can probably see why he's gone to this extent.
He doesn't really care about your success – in fact by going through his system you're unlikely to see any success at all. He's just interested in making himself wealthy by squeezing as much cash out of you as possible.
You Might Also Like:
Can You Make Money With MOBE?
The truth is you can actually make money with MOBE, but the problem is that the way you're sold into it via the Online Empire Maker system is very misleading. You're led to believe everything will be super easy & that other people will do everything for you which simply isn't the case.
Yes, you can potentially see success with MOBE – but in order to do so, you must be prepared to invest a lot of money upfront with no guarantee of earning anything back & you also must be willing work extremely hard too.
It's worth pointing out though that despite the potential to make money being there, the truth is most people who join it end up spending more money than they ever actually manage to make back.
That's why the Online Empire Maker system states the following in their income disclaimer:

Yep that's right, according to their income disclaimer "the typical purchaser does not make any money using this system" which I think says it all really.
And on top of all that you should know that making money with MOBE basically involves just selling MOBE onto other people & getting them to invest just like you did which isn't a business model I'm a big fan of personally…
It sounds way too much like a pyramid scheme in my opinion.
Is Online Empire Maker a Scam?
In my opinion yes, I do believe the Online Empire Maker system to be a scam. It's extremely misleading & despite making out like you'll be able to make money really easily the truth is that the system will likely just see you spending more money than you ever end up making…
It appears to me that the whole thing has just been set up with the intention of making the creator wealthy at your expense instead of actually being set out to help you see success as it claims & for that reason I won't be recommending it.
As far as I'm concerned there are much better ways to make money online & there is no reason why you should ever be forced to pay as much as $50,000 just to learn how to get started online when you can learn for free at places like Commission Academy.
So overall as I say I won't be recommending it, and hopefully my review here has given you the insight into the program that you were looking for. If you do happen to have any further questions or comments about it though then don't hesitate to leave them below.
A Better Alternative
The sad truth is that unfortunately most of the programs promising to help you make money online are scams. I can say that confidently after exposing over 500+ of them here on this blog.
But the good news is that even though most of them are indeed scams, there are actually some very good programs in amongst them - some programs that can truly help you to earn money.
And out of all of the legit programs I've seen, the one I would recommend the most to anybody looking to get started online is Commission Academy. In my own opinion, that's the best place to start.
At Commission Academy, you'll be provided with everything you need (including the training & tools) to begin earning real money by promoting products or services for companies like Amazon online.
The best part is that there's literally no limit on the amount you can earn with it & the process is pretty simple which means that it's absolutely perfect for people that don't have much experience.
Some wealthy affiliates even earn as much as 5-figures per month... Or more!


I mean don't get me wrong, that kind of money won't just fall into your lap without doing any work... But the harder you're willing to work at it, the more you stand to earn with it.
So if you're looking to get started but don't know which route you should go down or which program you should join (and don't want to waste money on bogus things that don't actually work), then I'd highly recommend checking out Commission Academy first. You can learn more about it here.