There are a countless number of offers featuring a structure in which members are selling products in addition to recruiting new members. Many of such schemes are not legitimate but not all are scams either. Today, I am going to present a fact-based Rodan and Fields review upon request from a couple of my followers.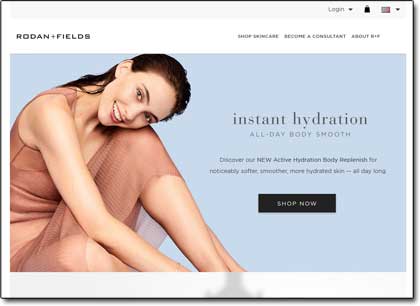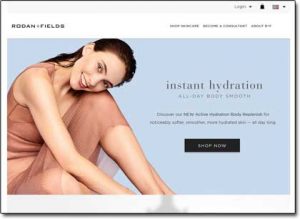 Is Rodan and Fields a pyramid scheme? As usual, the answer to the question isn't straightforward because we need to consider a lot of things, including the company, its operations, how it all works, and most importantly the compensation structure.
Rodan and Fields has been around for quite some years but that alone doesn't necessarily mean it's legitimate. We need to see if the opportunity is a scam or if it really works and more importantly if it really helps people to generate online income… So let's first begin with the introduction.
What Is Rodan and Fields?   |   How Does Rodan and Fields Work?   |    Is Rodan and Fields a Pyramid Scheme?   |   How Easy Is It To Make Money?   |   Is Rodan and Fields a Scam?   |   A Better Alternative
What Is Rodan and Fields?
Rodan and Fields deals in skincare products which – as from what I've heard – are of exceptional quality. The platform encourages visitors to join as a distributor, selling the products onto others.
Like all other MLM based offers, Rodan and Fields also compensate its distributors in a couple of major ways – through sales and recruitments – in addition to some other creative methods.
Here, the question of legality jumps up and we need to have a look into it. As per the US laws, if the business model mainly focuses on new recruitments then it is illegal. If the business model primarily focuses on sales – though it may encourage recruitments – then it is legitimate.
These days, it isn't easy to determine whether a business model is legitimate or not because most of the companies do involve product selling in combination with the recruiting. Here comes the task of deciding where the concentration is focused. One of the best ways to find the answer is to have a look at the revenue reports but the problem is that most of the websites often don't offer any information in this regard.
In some cases, MLM websites put a measure in place by implementing the 51% rule which means that at least 51% of your commissions must come from retail sales. Let's have a look into the Rodan and Fields compensation plan in an attempt to find some concrete evidence before reaching a reliable conclusion.
How Does Rodan and Fields Work?
Rodan and Fields offers different income generation methods. First of all, you can purchase the products at wholesale rates and then resell the products at retail prices. In addition, the platform offers a unique option in which you can sell a business portfolio.
Then, apart from your own sales, you can earn percentage commissions from the sales completed by the members you recruited. In addition, the commissions come from multiple levels under you (depending on your rank).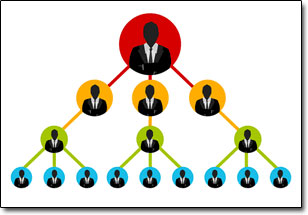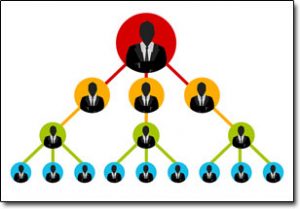 Like most other MLM based schemes, you earn more commission by reaching higher ranks/levels. This is often the toughest ask in the case of all MLM schemes. Climbing the ranking levels takes a lot of time and effort.
Not all members manage to achieve a better ranking. The reason is simple, moving up the ranks requires exceptional selling and communication skills which only come from extensive experience. Even qualified business graduates often fail to make a mark because success within MLM requires experience which you don't get from typical books and tutorials.
Is Rodan and Fields a Pyramid Scheme?
The good news is that Rodan and Fields mainly relies on the sales of the products. The business model does encourage retail sales. But the problem is that there is no rule like the 51% barrier so even if you don't successfully sell anything, still you can earn commissions by just recruiting new members.
I do know some individuals who've actually performed well on this platform by making frequent sales. But the exceptions can't be the rule and the truth is that most of the people rely on the recruitments as they find it the easy way to make some money ("easy" for the professional and skilled individuals).
Though the fact still remains that Rodan and Fields features a huge portion of their revenue that comes from sales. I can't question the legitimacy of this model. The products are of good quality and you sell it to the general public which is excellent.
You Might Also Like:
How Easy Is It To Make Money With Rodan and Fields?
Definitely not easy! Looking at the graphics and structure of the model, it may seem to be a great opportunity but the ground reality is quite different. The main problem is that it becomes highly disappointing for beginners. The reason for that is because the new members actually see their money going to the pockets of their senior members & to earn good money you have to wait until you become a senior recruiter yourself.
Yes, you can make good money once you manage to climb up the ranking system but it is going to take time, maybe months and possibly even years. Only the expert sellers and recruiters manage to jump from one level to the next through their skills but they are few and far between.
Here is a snippet from their income disclosure which highlights that the majority of their members make little to no money at all: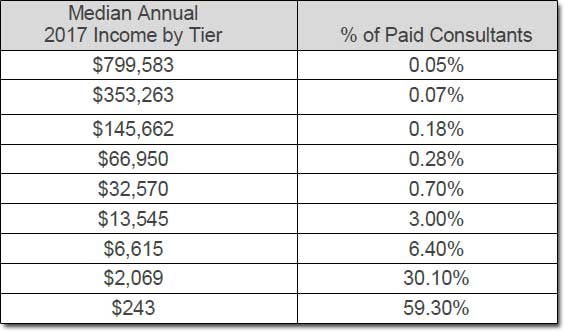 A huge majority join, wait, get disappointed and then leave. Most of such unsuccessful members then share dishonest reviews by pointing to a lot of misleading facts and issues because they don't have the courage to accept their incompetency and lack of skill-set.
However, I have to lean in favour of the members in these instances because many of these MLM companies make their opportunities seem much easier than they actually are. Rarely do they ever state that you must be skilled & that you must work extremely hard to make money.
Is Rodan and Fields a Scam?
Rodan and Fields is NOT a scam. But as far as the money-making is concerned, it is a tough ask. The truth is that most of the people who join these types of things just end up spending more than they ever manage to make back.
And that's why I don't personally recommend network marketing at all, because in my opinion there are much better ways to make money – and I say that from experience as I personally tried my hand at MLM in the past.
I mean don't get me wrong if you are an expert at MLM & you have already built up a team then Rodan and Fields is a legitimate company that you might want to consider joining, but if you're new and you're just looking to make some extra cash then I don't really recommend it.
Instead, you should check out something called affiliate marketing. That's one of the best ways I've ever come across to build an income from home & if you're interested you can learn more about it for free over at Commission Academy.
But whatever you decide to do I just hope my review here has given you a better insight into how this company works & the legitimacy of their business model. If you do still happen to have any further questions then don't hesitate to leave them below & as always I'll get back to you as soon as possible.
A Better Alternative
The sad truth is that unfortunately most of the programs promising to help you make money online are scams. I can say that confidently after exposing over 500+ of them here on this blog.
But the good news is that even though most of them are indeed scams, there are actually some very good programs in amongst them - some programs that can truly help you to earn money.
And out of all of the legit programs I've seen, the one I would recommend the most to anybody looking to get started online is Commission Academy. In my own opinion, that's the best place to start.
At Commission Academy, you'll be provided with everything you need (including the training & tools) to begin earning real money by promoting products or services for companies like Amazon online.
The best part is that there's literally no limit on the amount you can earn with it & the process is pretty simple which means that it's absolutely perfect for people that don't have much experience.
Some wealthy affiliates even earn as much as 5-figures per month... Or more!


I mean don't get me wrong, that kind of money won't just fall into your lap without doing any work... But the harder you're willing to work at it, the more you stand to earn with it.
So if you're looking to get started but don't know which route you should go down or which program you should join (and don't want to waste money on bogus things that don't actually work), then I'd highly recommend checking out Commission Academy first. You can learn more about it here.