VOXXLife is a relatively new but promising platform that offers an MLM based business opportunity.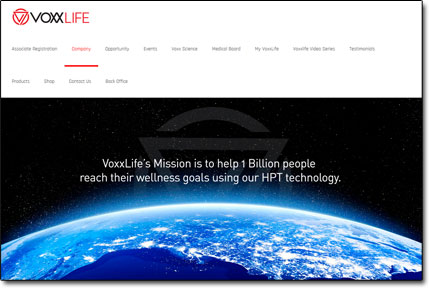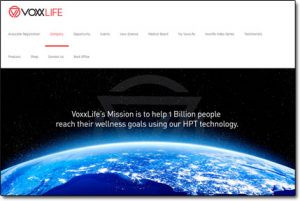 To be honest, we had no idea about this website until some of our readers asked us to investigate it and come up with a truthful VOXXLife review.
Well, we have now completed our investigation and we are finally ready to bring to you our third-party VOXXLife review which will reveal the facts you have been looking for.
And you can rest assured that we are not promoting this platform and our focus is simply on helping our readers to make the right decision.
What Is VOXXLife?   |   VOXXLife Socks   |   VOXXLife Insoles   |   How Does VOXXLife Work?   |   Is VOXXLife a Scam?   |   A Better Alternative
What Is VOXXLife?
Jay Dhaliwal is the founder of VOXXLife – a company that sells insoles and socks and invites affiliate sellers looking to generate online income. Basically, this platform is essentially meant for affiliate marketers. The business opportunity is based on the MLM model.
VOXXLife is a private company operating with the goal of promoting optimal health and drug-free lifestyle. Their primary attraction is the Human Performance Technology which they claim to use in order to design and manufacture products that contribute to reducing stress, optimizing balance, and increasing strength.


At VOXXLife, they promote their products by attributing them to the individuals suffering from pain, lack of energy, and limited mobility.
The products actually look pretty impressive but the price is definitely high as compared to that of their competitors… That's typical of MLM based companies, to be honest – they tend to set high prices because they have to pay affiliate commissions which they often can't afford to pay from their own pocket.
And that presents a problem – because it makes your life harder when you are promoting their products as an affiliate. If you promote a cheaper option then you will generate sales easily because it is cheap, but when you try to promote a product that's more expensive you have to do a lot more selling…
That's likely why as shown below less than 1% of MLM participants overall actually manage to make a profit (as reported by the FTC):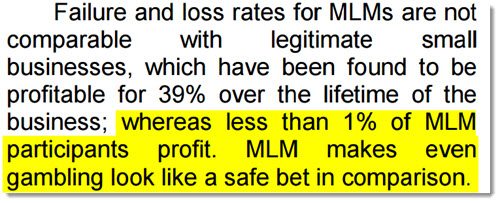 But could you make a profit with VOXXLife? Well, that's what we'll find out but first let's take a closer look at the products they actually have on offer…
VOXXLife Socks
The website claims that VOXXLife socks come with "moisture-wicking" and antibacterial features and that they support compression 2-zone. The design is attractive. But we can't really judge the performance without using these socks. On paper, things look good though.
VOXXLife Insoles
They tell you that VOXXLife Insoles are designed to optimize balance and stability. In addition, they claim that these insoles also support the nervous system. The insoles are slip-resistant and they feature deep-heel cut for more comfort and optimized support. The multi-density foam absorbs most of the impact.
We have gone through the reviews from the actual buyers. The opinions are mixed and it is hard to call it a success or a failure. Some buyers even claimed that they experienced pain relief within hours after putting on the socks. But there are also the buyers who even call the whole thing a massive scam. They don't point out any significant sign of the benefits mentioned on the VOXXLife website. And some even claim that these products stimulate pain in the foot and leg joints.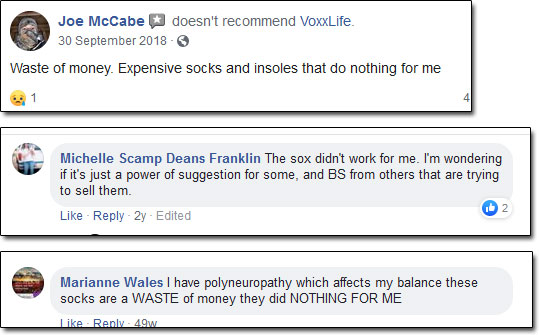 Couple that with the fact that the socks are highly-priced compared to competitors & I think as an affiliate of VOXXLife it is going to be a tough task to make sales, but nevertheless let's take a closer look into how it all works to see if they're offering any support…
How Does VOXXLife Work?
Let us now take a look at the business opportunity. VOXXLife offers MLM-based business opportunities. There are different membership plans starting with the Bronze plan at $200. The Silver plan is available at $400 and the Gold membership is priced at $600.
It is good to see that the VOXXLife MLM model doesn't force you to fulfil any purchase requirements. The affiliate commissions range from 25% to 50%. And then you have the opportunity to achieve a higher ranking by recruiting more subscribers. You can earn commissions down to 7 leadership ranks. Add your own subscription and it makes 8 levels of affiliate commission.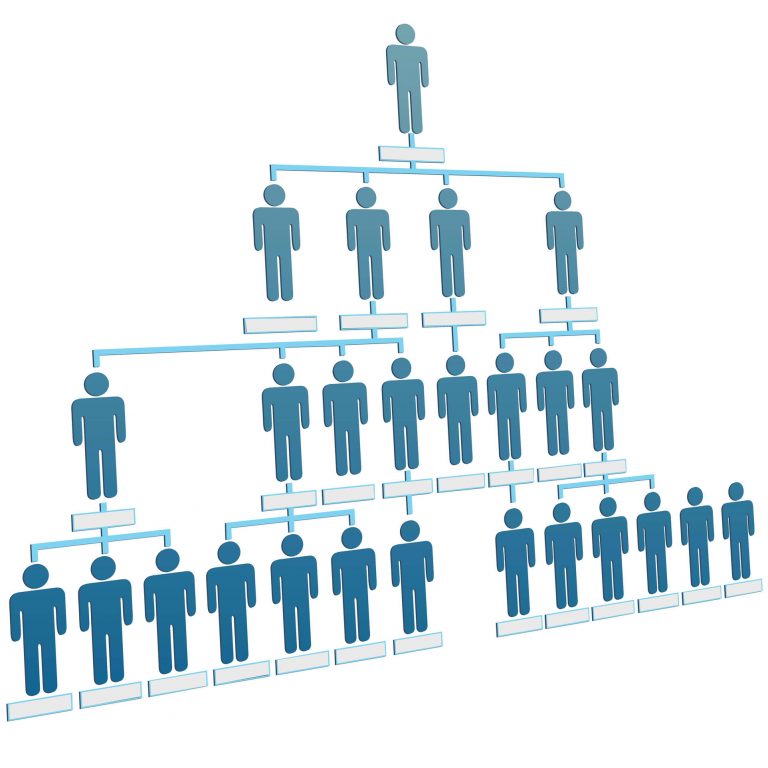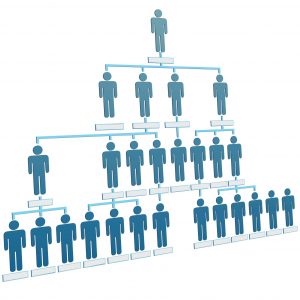 The problem with such MLM models is that they appear to be able to generate thousands of dollars per month. But the reality is completely different.
You need to keep in mind that when you join this model, you are basically residing 7 levels below and it takes too much expertise and effort to rise above. In fact, you also need to spend a lot on monthly expenses involving email marketing and paid ads.
Secondly, VOXXLife products are still under review and at this stage, we can't determine whether or not these products serve the said purpose. On the other hand, the niche is less populated and there is a potential of making the most of the vacant space.
Believe it or not, the price of VOXXLife products is fairly high. This is again a negative point because higher price means lower chances of conversion. Convincing the potential buyers becomes tough because you find it hard to justify the price especially when the buyer has the option of comparing the prices online.
Couple the high price with the fact that there are mixed reviews about VOXXLife products (along with many negative reviews about them) and I personally believe that it will be an extremely tough task to make money with VOXXLife.
Which brings me onto…
Is VOXXLife a Scam?
The VOXXLife scam rumours are false because there is nothing malicious with this company. Yes, there are issues with the performance of their products & the technology they talk about is still to be studied and verified but VOXXLife is a legitimate business opportunity and they are not hiding anything.
There are no misleading claims, especially about their MLM model. But we can only recommend VOXXLife to the professional affiliate marketers. If you have haven't yet excelled as an affiliate marketer, you need to stay away from trying this platform.
Instead, if you are just a beginner to affiliate marketing or if you haven't found any success yet with business opportunities I would recommend that you choose a program like Commission Academy instead.
The reason I say that is because I believe you are much more likely to find success there since not only do you get access to in-depth step-by-step training but you also get access to a community that is there to support you.
Out of all of the things I have reviewed over t
he years Commission Academy has always stood out to be one of the best.
Alongside that, though there are also many other ways to make good money online too which I've put together on my top picks page here… But whatever you decide to do I just hope that my review of VOXXLife here has given you the information you were looking for.
If you still happen to have any further questions or comments about VOXXLife though then, of course, don't hesitate to leave them below. 🙂
A Better Alternative
The sad truth is that unfortunately most of the programs promising to help you make money online are scams. I can say that confidently after exposing over 500+ of them here on this blog.
But the good news is that even though most of them are indeed scams, there are actually some very good programs in amongst them - some programs that can truly help you to earn money.
And out of all of the legit programs I've seen, the one I would recommend the most to anybody looking to get started online is Commission Academy. In my own opinion, that's the best place to start.
At Commission Academy, you'll be provided with everything you need (including the training & tools) to begin earning real money by promoting products or services for companies like Amazon online.
The best part is that there's literally no limit on the amount you can earn with it & the process is pretty simple which means that it's absolutely perfect for people that don't have much experience.
Some wealthy affiliates even earn as much as 5-figures per month... Or more!

I mean don't get me wrong, that kind of money won't just fall into your lap without doing any work... But the harder you're willing to work at it, the more you stand to earn with it.
So if you're looking to get started but don't know which route you should go down or which program you should join (and don't want to waste money on bogus things that don't actually work), then I'd highly recommend checking out Commission Academy first. You can learn more about it here.