Affiliate Revival is one of the latest affiliate marketing programs to launch & it's creators claim that it will teach you how you can set up your own "passive income machines" by giving up just as little as 20-30 minutes per day.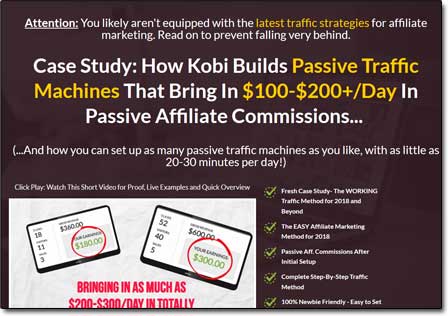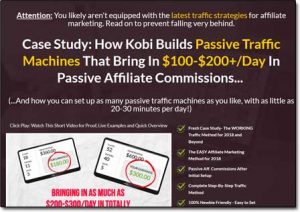 You're led to believe that it's totally newbie friendly & that once you've set up these "income machines" you should expect passive earnings of around $100 to $200 per day…
But is it actually legit or is Affiliate Revival another scam that's just going to end up taking money from you instead?
Thankfully you've landed in the right place to find out as I've taken a closer look into the program to see if it actually contains any real substance & in this honest review I'll be uncovering how it all really works & whether or not you can actually make money.
What Is Affiliate Revival?   |   How Does Affiliate Revival Work?   |   The Cost   |   Is Affiliate Revival a Scam?   |   A Better Alternative
What Is Affiliate Revival?
Affiliate Revival is basically a small course that's been designed to teach you how to make money with affiliate marketing, specifically through one particular method which the creator's claim will enable you to create your own "passive income machines".

Those creators are Stefan Ciancio, Kobi Topaz and Greg Kononenko… Though it seems Kobi is primarily the face of the product, likely because it's apparently his case study that you'll supposedly be copying.
And by the way let me just point out here that if you don't actually know what affiliate marketing is, it's basically where you promote 3rd party products or services online in return for commissions.
So, for example, you could sign up as an Amazon affiliate & you'd have the opportunity to earn commissions by promoting products sold on Amazon. All you'd have to do is share the links to the products with your unique affiliate ID added & all of the sales would be tracked back to you.
It's actually a really good way to make money online, in fact it's the exact same way I personally make most of my own money online – but to date, I haven't come across any programs that rival Wealthy Affiliate.
In my opinion, Wealthy Affiliate is hands down the best place to get started with affiliate marketing & I've said that for several years now. The training, tools & support are just second to none as far as I'm concerned.
But Affiliate Revival has launched with a fairly unique approach because this particular training program claims that it will show you how you can make a lifelong passive income with just 20-30 minutes of work… And they also claim that you can repeat the process as many times as you like to build an income as large as you possibly want.

So does it actually work? And can you really make good money with the Affiliate Revival method like the creator's promise? Let's take a look…
How Does Affiliate Revival Work?
Well, surprise surprise the so-called "method" is kept totally secret until after you've handed over $17, and this, as you may already know, is a common trait of an online get-rich-quick scam…
I've seen literally hundreds of similar things that promise the world, ask for some money & then either fail to deliver altogether or fail to deliver anything that actually lives up to those initial promises.
Sadly it looks like Affiliate Revival is just another one of those programs.
But you're probably not too surprised – I mean after all why would somebody really be selling an automated method for making $100-$200 per day for just $17? You probably already knew something wasn't right.
The truth is these sorts of things are just set out to make the creators wealthy, not the members…
Now don't get me wrong here I'm not saying that the guys behind Affiliate Revival don't provide you with anything at all – they do actually provide you with some affiliate marketing training, but it's not really up to scratch…
And it certainly won't see you earning anywhere near $100-$200 per day.
You Might Also Like:
Then There's The Cost…
For $17 you may just think what the heck, I'll try it out and see what happens… Which is exactly what the guys behind the Affiliate Revival program are hoping you'll do as that's why they've priced it at $17.
The problem, however, comes when you actually hand over your money because that's when you'll find out that $17 isn't really the only money you'll be paying. Instead, you'll quickly find out that you'll need to pay a heck of a lot more.
In total there are 3 immediate upsells. The first one costs $37.21, the second costs $67.20 & the third costs $47.20 (or $37 depending which option you pick).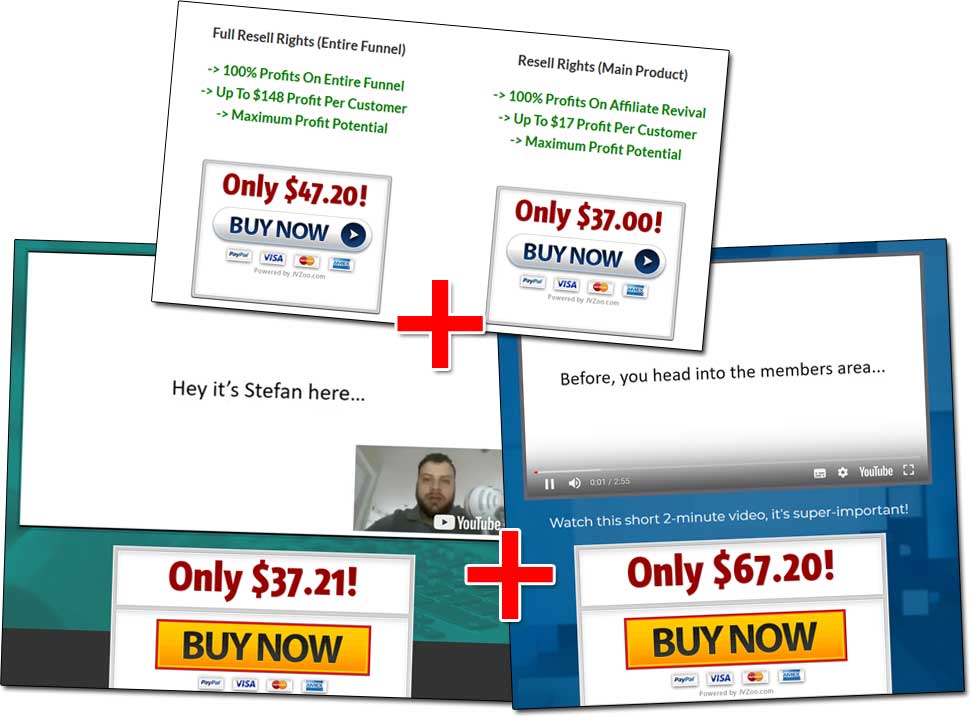 That means in total the whole thing could end up costing you $168.61! That sure is a big jump from that measly $17 "entrance fee".
But in my opinion, none of them really worth it because again it's clear to me that this program isn't really going to help you. Even if you were to invest in the full thing you'd likely still struggle to find success with Affiliate Revival… That's just the nature of these things.
Just the other day I reviewed an extremely similar program named the Viral Traffic Machine & that operated in pretty much exactly the same way… They really are just set out to make the creators wealthy, not you.
Which brings me onto…
Is Affiliate Revival a Scam?
Calling it a scam would be pretty harsh… I think "waste of money" is a better description. After all, you do actually get access to some training as promised, it's just that it's not really going to help you make money as it claims.
Like I said towards the beginning of this review the best place I have found so far to learn affiliate marketing is Commission Academy, so if you're interested in doing that I'd just recommend joining there. It's legitimate, easy to follow & proven to work.
In my opinion, the Affiliate Revival program has just been set up with the sole intention of making the creators rich, rather than being set up with the primary goal of actually helped the members instead… So for that reason, I won't be recommending it.
Hopefully, though you found this review helpful & hopefully it helped you save some of your cash. If you do still happen to have any further questions then don't hesitate to leave them below & I'll get back to you ASAP.
A Better Alternative
The sad truth is that unfortunately most of the programs promising to help you make money online are scams. I can say that confidently after exposing over 500+ of them here on this blog.
But the good news is that even though most of them are indeed scams, there are actually some very good programs in amongst them - some programs that can truly help you to earn money.
And out of all of the legit programs I've seen, the one I would recommend the most to anybody looking to get started online is Commission Academy. In my own opinion, that's the best place to start.
At Commission Academy, you'll be provided with everything you need (including the training & tools) to begin earning real money by promoting products or services for companies like Amazon online.
The best part is that there's literally no limit on the amount you can earn with it & the process is pretty simple which means that it's absolutely perfect for people that don't have much experience.
Some wealthy affiliates even earn as much as 5-figures per month... Or more!

I mean don't get me wrong, that kind of money won't just fall into your lap without doing any work... But the harder you're willing to work at it, the more you stand to earn with it.
So if you're looking to get started but don't know which route you should go down or which program you should join (and don't want to waste money on bogus things that don't actually work), then I'd highly recommend checking out Commission Academy first. You can learn more about it here.