Aspire Today claims to be a simple 2 step system that can enable you to earn more money in 30 minutes a day online than most people earn working at a traditional full-time job, even if you don't have any previous experience or technical skills at all.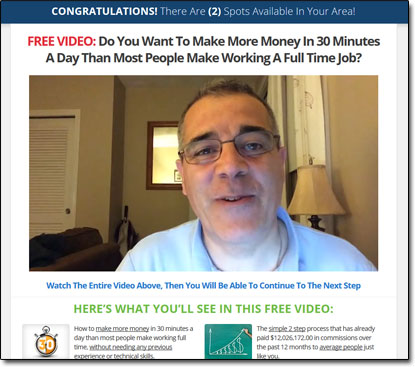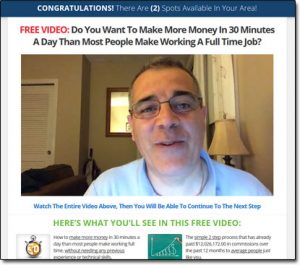 However, those bold claims probably leave you feeling a bit sceptical (and rightly so) because it's unusual that the promise of easy riches ever holds true.
Thankfully, you can rest assured that if you're looking into joining this system you've landed in the right place because in this review of the Aspire Today system I'm going to be uncovering everything there is you need to know & determining whether or not it's actually legit.
What Is Aspire Today?   |   What Is Digital Altitude?   |   How The Process Works   |   Is Aspire Today a Scam?   |   A Better Alternative
What Is Aspire Today?
The Aspire Today system isn't actually a system in itself, it's what's known in the online marketing industry as a "sales funnel" that's been designed to get you to buy into the Digital Altitude Aspire System.
To put it simply it's basically a different take on the companies main website that's been put together to target a wider audience of people & increase sales into their business. Many companies in the online marketing world take this approach after being in business for a little while as they tend to find their original pages get 'boring' and as a result, they begin to lose their effectiveness.
So in this review of the Aspire Today system what I'm essentially reviewing is the Digital Altitude system, because if you pay the $37 entry fee this is what you'll be essentially buying into…
Hopefully, that makes sense?… Which brings us on to the next question…
What Is Digital Altitude?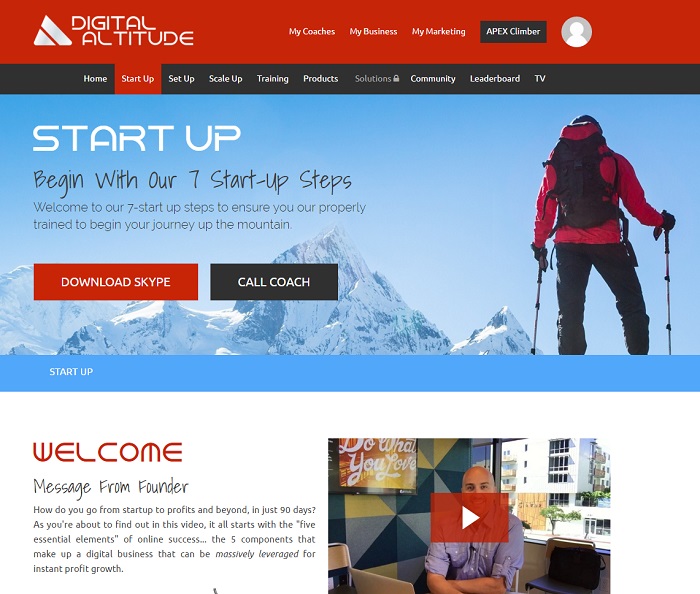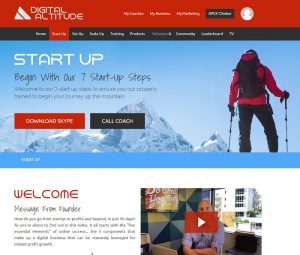 Digital Altitude is basically a "done-for-you" internet marketing business… kind of.
Digital Altitude contains a 'product line' with prices ranging from $1 all the way up to almost $30,000 and as a member of Digital Altitude you have the opportunity to resell these products onto other people & earn commissions on them.
But there's one small catch…
The catch is that to qualify to actually earn commissions you must have actually purchased the product yourself. If you haven't purchased it then you won't earn a dime for the sale of that product & your commissions will instead roll up to your sponsor (or the next person in your upline who's actually "qualified").
So when they say it's a "done-for-you internet marketing business" I feel that it's more of a high-ticket network marketing opportunity, like MOBE.
It's true that there is the potential to make money with these types of businesses but in order to make anywhere near the amounts they claim you can earn you must be prepared to initially spend a lot of your own money & then work very hard to "make it happen".
Basically, things aren't quite as "done-for-you" as they're made to seem and whilst I was initially quite interested in the Digital Altitude system I quickly realized that it wasn't really for me as I don't want to be promoting products to people that I don't feel will truly deliver on their promises.
The other thing I didn't really like was the fact that there seems to be a heavy focus on the money-making side of things as opposed to the actual value of the products themselves.
As opposed to buying the products for the sake of wanting them I felt that you're ultimately pressured into buying them for the sake of qualifying for the commissions.
Here's How The Process Works…
Firstly you'll land on the Aspire Today sales page & will be given the opportunity to join the Digital Altitude program (which at this point is covered up as the Aspire Today program) at a cost of $37 which will be quickly reduced to $1 if you try and exit.
Basically, at this point, the fee is irrelevant as they just want to "get you in".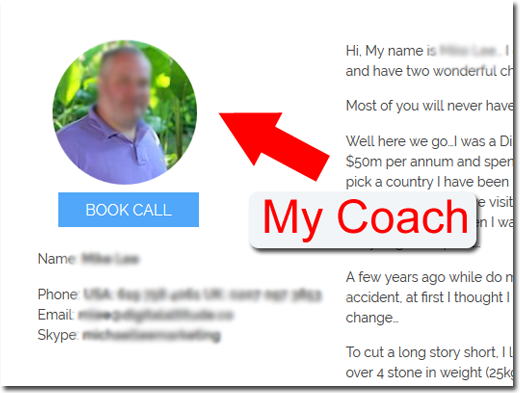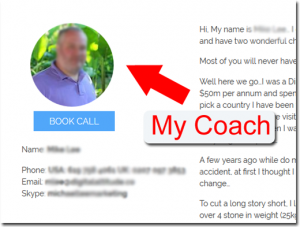 Then, once you're in your coach will welcome you & you'll begin the upsell process (I mean training!).
After completing each step you'll have to schedule a call with your coach to get the next one unlocked & so on… Your coach will review the training with you & basically "hype you up", ready for step 6 which is where they'll push you into upgrading to their RISE package at a cost of around $2,000.
If you don't upgrade you'll be left to go your own way & figure things out by yourself, but if you do upgrade then you'll be assigned a new coach who's job is basically to upgrade you into another package after a handful more steps. This time the package costs around $10,000.
And this process repeats itself until you've spent around $50,000 and qualified at their top level which is known as APEX.
Only at the APEX level will you be qualified to earn commissions on all of their products, so ultimately if you're not at APEX your building somebody else's businesses on top of your own (because they'll be getting the commissions for all the products above the level you're qualified).
Then, once you're through the training/upgrading process you'll have the opportunity to become an affiliate for an extra $17 per month which enables you to resell the products that you've bought and earn commissions on the sales.
This is where the compensation plan gets even more confusing because the amount you will earn depends on which level of monthly subscription you're at. There are 3 different levels – Walker ($37/month), Hiker ($67/month) & Climber ($127/month).
The higher your level the higher the percentage commissions you'll be able to earn & the more tiers you'll be able to earn them across (yes, this is an MLM). The commission percentages range from 40% to 60% and from 1 tier payout to 3 tier payouts.
You Might Also Like:
Is Aspire Today a Scam?
I'll admit that when Digital Altitude first launched I joined the company to see what it was all about & I was quite impressed by what I found. I even flew out to their event in Las Vegas on my own as I was so hyped-up about the opportunity.
However, since then they have remodelled their business with this new Aspire Today approach & frankly I feel that it's kind of misleading. The high-ticket business model approach can work, but it requires a lot of investment & a lot of time, but it seems that the Aspire Today funnel kind of portrays the opposite.
It leads you to believe that you can quickly & easily make money with the Aspire system without much time or effort which simply isn't true. I also feel that the Aspire Today system is heavily geared towards the reselling of the Aspire (Digital Altitude) products themselves as opposed to giving you generalized training that can be applied to building any type of online business.
Plus I don't really enjoy the heavy pressure that's put on people to upgrade. I believe products should be purchased based on the value they provide, not because of the commissions that they can enable you to earn.
So with those things being said, I won't be recommending the Aspire system to you today because I feel that at this moment in time there are many better alternatives out there.
I hope you can appreciate the reasons that have made me come to this conclusion & I also hope that you found value in reading my review. If there are any questions that you feel I haven't answered then feel free to leave a comment below & I'll do my best to answer them for you based on my experience.
A Better Alternative
The sad truth is that unfortunately most of the programs promising to help you make money online are scams. I can say that confidently after exposing over 500+ of them here on this blog.
But the good news is that even though most of them are indeed scams, there are actually some very good programs in amongst them - some programs that can truly help you to earn money.
And out of all of the legit programs I've seen, the one I would recommend the most to anybody looking to get started online is Commission Academy. In my own opinion, that's the best place to start.
At Commission Academy, you'll be provided with everything you need (including the training & tools) to begin earning real money by promoting products or services for companies like Amazon online.
The best part is that there's literally no limit on the amount you can earn with it & the process is pretty simple which means that it's absolutely perfect for people that don't have much experience.
Some wealthy affiliates even earn as much as 5-figures per month... Or more!

I mean don't get me wrong, that kind of money won't just fall into your lap without doing any work... But the harder you're willing to work at it, the more you stand to earn with it.
So if you're looking to get started but don't know which route you should go down or which program you should join (and don't want to waste money on bogus things that don't actually work), then I'd highly recommend checking out Commission Academy first. You can learn more about it here.