Digital Genius Lab is a relatively new money-making program that claims it can teach you how to master Facebook advertising & generate thousand-dollar commissions online with the help of an entirely automated system.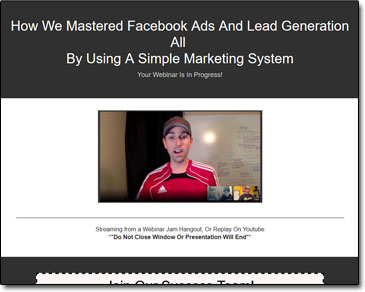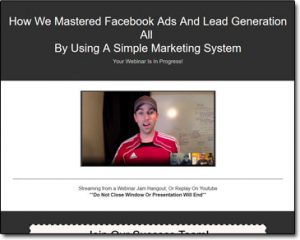 You're pretty much led to believe that all the heavy-lifting is done for you & that you can start making money almost right away…
But is it actually legit or is Digital Genius Lab a scam that'll just see you spending money rather than making it?
Thankfully you've landed in exactly the right place to find out because I've taken a closer look into how it all works & in this review I'll be uncovering everything you need to know, including whether or not you can really make any money with it.
What Is Digital Genius Lab?   |   How Does Digital Genius Lab Work?   |   Can You Really Make Money?   |   Is Digital Genius Lab a Scam?   |   A Better Alternative
What Is Digital Genius Lab?
Digital Genius Lab is a pretty new online marketing program that claims it has the answer to helping you generate fairly easy online wealth & you're led to believe that almost everything has been "done-for-you".
The idea is that you'll sign up, learn how to master Facebook advertising to generate traffic, then you'll send this traffic through to the Digital Genius Lab for them to convert it & earn you commissions.
You're told that you'll be able to earn as much as $1,000 per sale which might initially get you pretty interested in joining – after all who wouldn't want to be able to earn such large commissions so easily?
But how you'll be generating these commissions is kinda kept pretty secretive – that is until you become a member at least, which will see you having to spend either $99 per month or $997 upfront…
Thankfully though I've done the digging, found out how it works & discovered what it is you'll really be promoting in order to potentially make those commissions… So if you've been thinking about signing up then be sure to keep reading to find out what's really going on here…
How Does Digital Genius Lab Work?
Okay so initially when you land on the Digital Genius Lab website you're presented with a webinar in which two guys named Sean Malone & Chris Baden introduce you to the system & explain it how it works…
I'll admit that they do go fairly into depth about how it all works & what's involved, but one thing they don't touch on (or at least I didn't notice they did) is how you actually generate the big commissions they promise you will.
Now before I go onto talking about that, basically they explain that the way you make money with it is simply by introducing other people to Digital Genius Lab using paid advertising on Facebook…
So essentially you'll sign up to Digital Genius Lab for either $997 upfront or $99/month, go through the training, learn how to use Facebook advertising & then promote it to others in order to make money.
This is not a business model I'm particularly fond of personally, but it's how many high-ticket businesses work online. Some other examples include the MTTB System & AWOL Academy. It's basically like a "we teach you how to make money but you actually make money by selling this teaching onto other people" type structure & many people often confuse them for pyramid schemes…
Technically the structure is legit, but it's questionable, to say the least.
Anyway – the real problem here is not with the business structure, it's with what Digital Genius Lab is actually promoting… Because in reality the whole thing has been designed to get you to buy into Enagic.
Enagic is a network marketing company that sells super expensive alkaline water ionization machines, and this is where your $1,000 commissions will be coming from… But not without a catch…
The catch is that in order to make money from Digital Genius Lab, you have to first of all personally buy one of these water ionization machines from Enagic yourself… Yes, even if you don't want one.
And as I mentioned these machines are super expensive – with prices starting at around $1,280 & ranging all the way up to somewhere near $6,000.
Now I know what you're probably thinking… Water ionization machines are a bit of a random thing to be selling, and in all honesty, I agree, which brings me onto…
You Might Also Like:
Can You Make Money With Digital Genius Lab?
The truth is yes you can – but I have to admit that in my opinion, it's a bit of a strange opportunity. I mean initially, you're sold into it as a way to learn how to make money through Facebook advertising, then it switches to selling Enagic's water ionization machines…
What's the chances of people signing up to this system being interested in buying water machines? I don't know the exact statistics but in my opinion the chances seem pretty slim, and considering this is what your "big" commissions are reliant upon… I don't know, I don't think conversions will be all that great.
But who knows I could be wrong. After all, I'm an online marketer and I love drinking water… Maybe we all do? LOL.
It's just a little disappointing that they're not more upfront about what you're going to be promoting through the opportunity. Instead it seems they wait until after you hand over your cash to tell you that it's related to Enagic.
Probably because they know this will put a lot of people off…
But then again maybe they do go over it – maybe I just missed it in the webinar, but it would be pretty easy to do so because in total it went on for around 2 hours & therefore I wasn't "super concentrated" the whole time… Most of the other people watching it probably won't be either.
Is Digital Genius Lab a Scam?
It's definitely not a scam by any means, neither is Enagic – it's just disappointing that after getting really pumped up about the potential opportunity of making good money with the Digital Genius Lab "automated system" you're merely left to find out that all they were doing is getting you to buy into Enagic, an entirely different MLM based opportunity they're affiliated with.
And on top of that you're left to find out that the way you make money with it is actually just by promoting the exact same thing to other people… So you'll be sending them to the Digital Genius Lab webinar & getting them to buy a random water ionization machine just like you did with the ability to earn commissions at their expense.
I'll admit though that the creators of the Digital Genius Lab program (Sean Malone & Chris Baden) have put together some fairly decent marketing training inside of it, so if you're already promoting Enagic then maybe this system could help you out… But ultimately if you're not already promoting it, then I'm not going to be recommending it because in my opinion, it's just too darn expensive.
I mean you'll be required to pay either $997 upfront or $99/mo for DGL itself, then you'll be required to buy a random water ionization machine for an additional 4 figure sum… And that's all before you've even got started.
As far as I'm concerned if you're looking to start making money online then there are better places to get started, such as Commission Academy for example where you can actually get started without any large upfront investment. It's there that you'll learn the real way to build an income online, and at a place like WA, I think you'll be in a much better position to find true success.
So as I say overall I'm not going to be recommending the Digital Genius Program because I think that after going all the way through the training you'll probably just find yourself disappointed when you realize how much money you've got to spend & what it really involves.
But anyway hopefully this review gave you the insight you were looking for & if you do happen to have any further questions or comments about it that you don't feel I've covered then don't hesitate to leave them below & I'll get back to you as soon as possible.
A Better Alternative
The sad truth is that unfortunately most of the programs promising to help you make money online are scams. I can say that confidently after exposing over 500+ of them here on this blog.
But the good news is that even though most of them are indeed scams, there are actually some very good programs in amongst them - some programs that can truly help you to earn money.
And out of all of the legit programs I've seen, the one I would recommend the most to anybody looking to get started online is Commission Academy. In my own opinion, that's the best place to start.
At Commission Academy, you'll be provided with everything you need (including the training & tools) to begin earning real money by promoting products or services for companies like Amazon online.
The best part is that there's literally no limit on the amount you can earn with it & the process is pretty simple which means that it's absolutely perfect for people that don't have much experience.
Some wealthy affiliates even earn as much as 5-figures per month... Or more!


I mean don't get me wrong, that kind of money won't just fall into your lap without doing any work... But the harder you're willing to work at it, the more you stand to earn with it.
So if you're looking to get started but don't know which route you should go down or which program you should join (and don't want to waste money on bogus things that don't actually work), then I'd highly recommend checking out Commission Academy first. You can learn more about it here.