Duplicate Dave is a system that's just recently launched & created waves throughout the whole internet marketing and network marketing industries due to its promises of easy riches & the fact that the creator of this product, Dave Sharpe (AKA Legendary Marketer), was previously one of the CEOs at a huge company named Empower Network.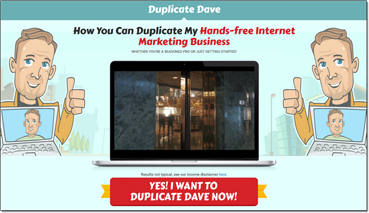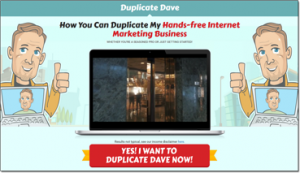 Now, there's no denying that Dave Sharpe himself is a very successful man & he has a very strong following which is why this product has exploded into the marketplace.
However, due to the problems the previous company he was involved with faced (Empower Network) many people are sceptical about jumping into a new opportunity with him & so I've decided to put this review together to find out once & for all if his new system actually works & most importantly if it really is as easy as Dave makes it out to be.
Who Is Dave Sharpe?   |   What Is Duplicate Dave?   |   Is Duplicate Dave a Scam?   |   A Better Alternative
Who Is Dave Sharpe?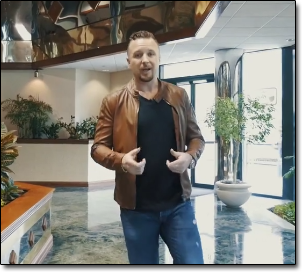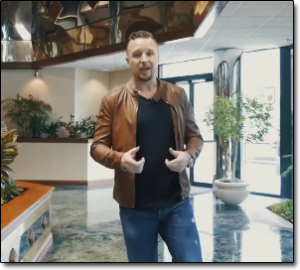 I expect that most people looking into the Duplicate Dave system & landing on this review will probably already have an idea as to who Dave Sharpe is, but for those who don't I wanted to give you a quick background on the guy… After all, if you're going to duplicating him then chances are you probably want to know just what exactly it is that you're actually going to be duplicating.
Dave Sharpe is an online & network marketer that has been working within the industry for a LONG time, however, he rose to true "fame" when he launched the company Empower Network with his partner, David Wood.
Empower Network rocked the online marketing world as it was one of the first-ever network marketing companies to target the online marketing space. They were basically selling high-priced educational products & running an MLM compensation plan, which admittedly turned out to be VERY lucrative for those that got in early.
However, as the hype died down and people "got in late" many began struggling to make any money, or even so much as recoup their initial investments. Naturally as a result the company began getting slammed and was often referred to as a pyramid scheme (not my own words).
Despite that, though the company is still around to this day & in total has done over $100 million in total sales volume, which is a pretty impressive feat… But many of that has been done without Dave Sharpe, as Dave decided to leave the company in 2014.
It was mentioned by David Wood that Dave Sharpe left due to concerns of his reputation being tarnished by being involved with EN, but then Sharpe later came out to make a statement saying that the real reason he left was simply that his and his partner's visions became different.

So to summarise, from an outside perspective it seems like Dave Sharpe & Dave Wood created a company with a genuine vision to help people which later came under scrutiny & as a result I feel like Sharpe re-looked over the model & realised that the company hadn't really gone where he wanted it to go so he left.
If that genuinely is the case (which I strongly feel it may be) then that's something I praise Dave Sharpe for because at the time EN was making a LOT of money & it would have been very easy to stay & milk the cash cow… It takes guts to make the decision to leave.
In my opinion, Sharpe, therefore, has a level of integrity which gives me fairly high hopes for his Duplicate Dave system.
What Is Duplicate Dave?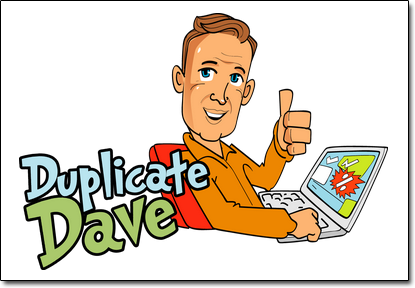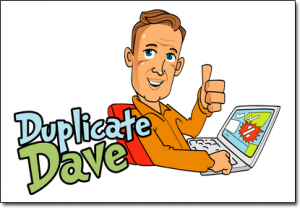 The Duplicate Dave system is pretty much exactly what it says on the tin – it's a training program that's been put together by Sharpe himself teaching you the methods that he claims to personally use in his own online marketing business.
Essentially, if you follow & implement all of the methods that he teaches you then you will be able to replicate his business model & the focus is that you will also be able to replicate his income too.
The main problem I initially see with this is that it's clear Dave is making his money by creating & selling products since that's exactly what he's doing right here with the Duplicate Dave system. So I guess if you truly want to Duplicate Dave then you'll also need to create your own products & sell them too, just like he has.
So whilst this product doesn't seem to fully teach you how to Duplicate Dave (since it doesn't touch on product creation), it does give you the ability to earn an income online by reselling the Duplicate Dave system on to other people as an affiliate.
You'll be provided with done-for-you advertisements & then you'll get training inside on how to run ad campaigns through which you'll send traffic to Dave's system. Then, when somebody makes a purchase the phone sales team will call them up & try to get them to buy in at higher levels to earn you bigger commissions.
This sounds quite enticing at first, but what you've got to realise is that if you join the Duplicate Dave system then you too will be subject to the same procedure. As soon as you purchase at the $30 level the phone sales team will hammer your phone to try & get you to spend even more cash with the promise of making even more money.
So it's clear to see that whilst this system could potentially make you money, it's going to turn out to be quite expensive before you can even get the ball rolling. Not only will you have to have an advertising budget set aside but you'll also have to be prepared to buy into several upsells too in order to unlock the higher commissions to actually get a chance at a decent ROI on your paid advertising spend.
You Might Also Like:
Is Duplicate Dave a Scam?
Theoretically, the Duplicate Dave system is legit and it does contain training that will help you improve as an internet marketer, however, the system seems to be more geared towards reselling the system itself & you'll also be faced with a number of upsells as you try to get things moving.
Can you make money with the Duplicate Dave system? Yes, you can – but to effectively make money with this particular program you should expect to be required to spend a lot of money upfront first as the training is heavily geared towards paid Facebook advertising.
Whilst it's clear that Dave has put time & effort into this program to make it worthwhile for its end users unfortunately from a personal point of view I just don't think it's quite there yet, and as a result, at this moment in time, I won't be recommending the Duplicate Dave system.
I feel that there are several other places you can get very similar training without paying any fees & without being subjected to upsells. It seems to me that rather than being "built for newbies", this system has actually been built for gurus to push onto unsuspecting newbies to make "quick n easy" high ticket sales using the phone team.
I have to say I'm a little bit disappointed as I was hoping that Dave might have really pulled it out of the bag with this system, but who knows maybe he will update the program at a later date and gear it more towards giving true value as opposed to earning quick commissions.
But as I say unfortunately until that does happen this won't' be something I'll be recommending to my readers, so if you were looking into this system & were hoping that it was potentially the answer to finally finding your success online then I'm sorry to disappoint but at this moment in time, it's going to be getting a thumbs down from me.
However, don't be too disappointed because I've put together tons of information right here on this blog which will help you get started, so if you're still looking for a way to make some extra money online then be sure to have a scout around before you go.
A Better Alternative
The sad truth is that unfortunately most of the programs promising to help you make money online are scams. I can say that confidently after exposing over 500+ of them here on this blog.
But the good news is that even though most of them are indeed scams, there are actually some very good programs in amongst them - some programs that can truly help you to earn money.
And out of all of the legit programs I've seen, the one I would recommend the most to anybody looking to get started online is Commission Academy. In my own opinion, that's the best place to start.
At Commission Academy, you'll be provided with everything you need (including the training & tools) to begin earning real money by promoting products or services for companies like Amazon online.
The best part is that there's literally no limit on the amount you can earn with it & the process is pretty simple which means that it's absolutely perfect for people that don't have much experience.
Some wealthy affiliates even earn as much as 5-figures per month... Or more!


I mean don't get me wrong, that kind of money won't just fall into your lap without doing any work... But the harder you're willing to work at it, the more you stand to earn with it.
So if you're looking to get started but don't know which route you should go down or which program you should join (and don't want to waste money on bogus things that don't actually work), then I'd highly recommend checking out Commission Academy first. You can learn more about it here.