The Easy Cash Concepts website promises to provide you with access to the exact same work from home opportunity that has allegedly enabled a Phoenix woman to begin easily earning $12,000+ per month from her home.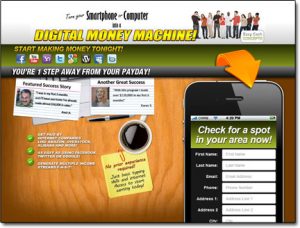 You're led to believe that it's super simple & that can you can even begin making money just moments after getting started…
But obviously that sounds way too good to be true, so what's the deal? Is it legit, or will Easy Cash Concepts scam you instead?
If that's what you've been trying to find out then you can rest assured that you've landed in exactly the right place as I've personally taken a closer look into this system myself & in this honest review I'll be uncovering the honest truth about how it all really works (including whether or not you can really make money with it).
What Is Easy Cash Concepts?   |   How Does Easy Cash Concepts Work?   |   Is Easy Cash Concepts a Scam?   |   A Better Alternative
What Is Easy Cash Concepts?
Easy Cash Concepts, as the name suggests is a website that promises to provide you with access to a whole bunch of "easy" ways to make money by leveraging big-name companies like Amazon & Alibaba.
The website promoting the opportunity claims that you can literally turn your smartphone or computer into a "digital cash machine" & portrays the idea of you being able to earn lots of money really quickly.
Some of the "testimonials" on the website consist of so-called members boasting about being able to make over $10,000/mo in sales, with one lady even claiming to have made $120,000 in just 6 months – all from the comfort of her own home.

But no doubt you'll agree with me when I say that the whole thing sounds pretty darn suspicious. I mean why are these companies paying so much money to people with no technical experience? And why they giving anybody the opportunity to sign up?
More importantly, why does it cost money to sign up?
The website makes out as if you'll be getting access to some sort of job that will involve you posting links for big-name companies like Amazon, but you should never have to pay money to get access to a job.
Is this just another Amazon scam, like the Amazon Wealth scam that I recently exposed? It sure looks that way, but let's take a closer look to find out for sure & see what's really going on here…
How Does Easy Cash Concepts Work?
So first things first, if you've come across the Easy Cash Concepts website then the chances are that you discovered it via a "news" website like the one pictured below, which at a glance might seem legit: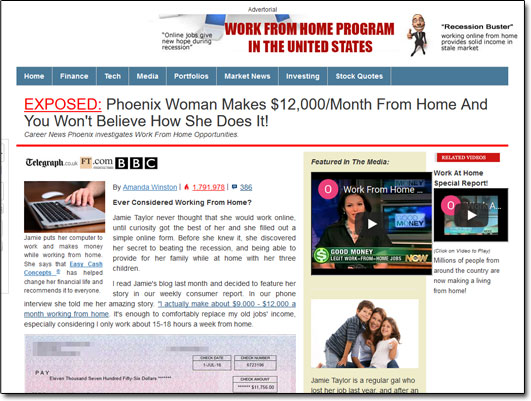 What I can tell you though is that in actual fact that is NOT a real news article. It's actually just the homepage of the Easy Cash Concepts website & it's merely been designed to look like a news article to trick you into thinking that the whole thing has been featured in the news (in the hope that it'll make you believe it's legit).
If you look closely then (as shown below) you'll see at the very top that it says "Advertorial", which basically just means it's an advert… NOT real news.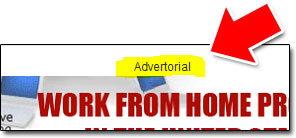 So naturally, that page goes on to hype up how great of an opportunity Easy Cash Concepts is supposed to be, and literally every single link on the page goes to the Easy Cash Concepts sign up page which looks like the one below:
From here you're asked to enter a whole bunch of information about yourself, such as your name, email, phone number & address to "find out if there any spots left in your area"…
But I would NOT suggest filling any of that information in, because this is where I can tell you that the Easy Cash Concepts program is, in fact, a scam – and if you enter your info there then they'll probably end up reselling it on to others… Resulting in you receiving a whole load of spam.
You see, Easy Cash Concepts does NOT give you access to a "job" like it claims. In fact, how it all works is actually totally different to how they tell you it all works prior to you signing up. Let me explain…
How Easy Cash Concepts Really Works
The whole Easy Cash Concepts website leads you into believing that you'll be getting access to some sort of job, whereby you'll be paid directly in return for posting links for big-name companies online.
So you're basically led to believe for example that you'll be able to post links for Amazon & get paid for every single link you post… But it doesn't really work like that.
Instead, in order to get access to the Easy Cash Concepts, you'll be required to firstly hand over $4.95 to get access to their 5-day trial. This might not seem a lot, but immediately after those days, you'll begin getting charged $44.75 per month.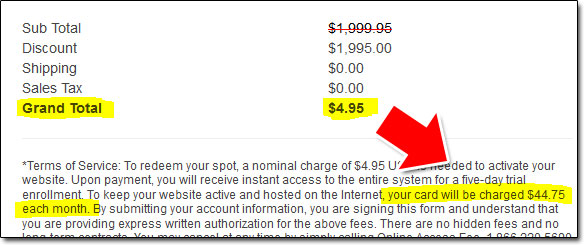 So what do you get in return for that $44.75 monthly fee?
Truth be told – not a lot. They tell you that you'll get access to the same "business website" technology that over 250,000 companies use to make money selling products online… And they also claim you'll get instant access to over 30,000 products you can sell on your webstore and have shipped directly from their warehouse to your customers.
Now, this is all fair and well, but what they don't give you is ANY training on how to actually get visitors to the website… And without visitors, you won't make so much as a single penny no matter how great your webstore is.
You see the truth is anyone can set up a webstore. In fact, you can do it for free with just a couple of clicks of the mouse at Wealthy Affiliate… But the real trick is getting visitors to check it out.
Visitors (known as traffic) are the lifeblood of any online business, and without them – no matter how great the business is, it won't make any money. So Easy Cash Concepts, in reality, is not going to help you earn anything.
The only people truly earning money from Easy Cash Concepts are the creators that are behind it all – and they're just making money from the $44.75 per month fee that they're charging their members.
Plus they're likely making money by selling their customers data to other companies too (as they request a suspiciously large amount of seemingly unnecessary information)…
There's also another big problem too. Cancellation. You see Easy Cash Concepts make the process of taking money from you very easy, but apparently the process of cancelling a subscription is not so straight forward.
There is NO way to cancel the subscription online & instead you must call a number… But many members report that the number is often down, or that the people on the phone make them wait in queues for a very long time to discourage them from cancelling. Basically it seems they are doing whatever they can to stop people from cancelling so that they can keep earning money from them.
I don't like the sound of that, which brings me onto…
Is Easy Cash Concepts a Scam?
Well here is the issue, whilst in my opinion, Easy Cash Concepts is a complete scam (since you're being totally misled), in reality, they do actually provide you with a website as they promise in return for your money…
So from a technical point of view, it's difficult to call it a scam, even though realistically you will NOT make any money (despite them promising that you'll earn tens of thousands). I know that sounds pretty crazy, but basically they've covered their butt from "technically" being called a scam.
Like I say though, in my personal opinion it is a scam – and therefore I don't recommend Easy Cash Concepts at all because I know the only people making money from it will be the creators. The whole thing has been built upon lies & deceit.
The good news though is that even though (in my opinion) Easy Cash Concepts is a scam, there are actually legitimate places like Wealthy Affiliate where you can get started properly online & actually make money.
So yeah, in short, you should steer clear of Easy Cash Concepts & stick with the legitimate ways to make money online instead because the Easy Cash Concepts system will likely just see you spending more money than you ever actually manage to make back.
Hopefully though this honest review has helped you dodge it, and hopefully it has given you a good insight into how it all really works. If you still happen to have any further questions or comments though then, of course, don't hesitate to leave them below.
A Better Alternative
The sad truth is that unfortunately most of the programs promising to help you make money online are scams. I can say that confidently after exposing over 500+ of them here on this blog.
But the good news is that even though most of them are indeed scams, there are actually some very good programs in amongst them - some programs that can truly help you to earn money.
And out of all of the legit programs I've seen, the one I would recommend the most to anybody looking to get started online is Commission Academy. In my own opinion, that's the best place to start.
At Commission Academy, you'll be provided with everything you need (including the training & tools) to begin earning real money by promoting products or services for companies like Amazon online.
The best part is that there's literally no limit on the amount you can earn with it & the process is pretty simple which means that it's absolutely perfect for people that don't have much experience.
Some wealthy affiliates even earn as much as 5-figures per month... Or more!


I mean don't get me wrong, that kind of money won't just fall into your lap without doing any work... But the harder you're willing to work at it, the more you stand to earn with it.
So if you're looking to get started but don't know which route you should go down or which program you should join (and don't want to waste money on bogus things that don't actually work), then I'd highly recommend checking out Commission Academy first. You can learn more about it here.