The ECOM Entrepreneur product has just recently been released by Vick Strizheus through his Four Percent Group program & it claims to be able to teach you how you can dominate the eCommerce industry.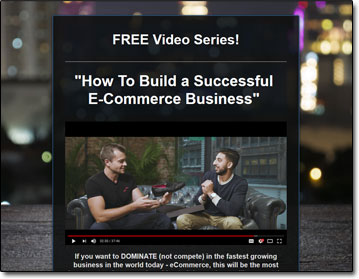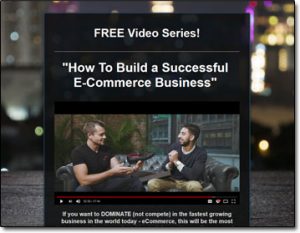 But is it legit? Or is ECOM Entrepreneur a scam that's merely out to somehow part you with your hard-earned cash? And if it really is legit is it something that can actually help you make money online?
Those are the exact things I'll be covering right here in this ECOM Entrepreneur review where I'll be taking a closer look at the program to find out what it's all about, how it actually works & whether you really can make money.
What Is ECOM Entrepreneur?   |   The Pros   |   The Cons   |   The Business Opportunity   |   Is ECOM Entrepreneur a Scam?   |   A Better Alternative
What Is ECOM Entrepreneur?
As I briefly touched on above the ECOM Entrepreneur program is a training module that Vick Strizheus has released as part of his Four Percent Group program. It claims to be designed to teach newcomers how they can launch their own eCommerce stores & completely dominate the industry by using Vick's personal promotional techniques.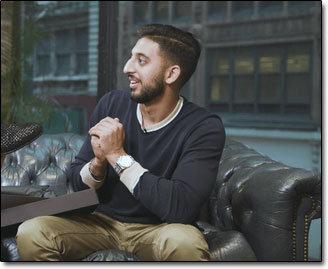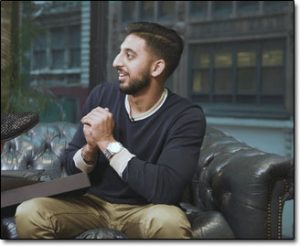 Though the program isn't being released in one go, instead it's being released as a video series bit by bit & the first video which has been released so far consists of an interview with Shubham Singh.
Shubham is a guy that's undeniably found massive success through eCommerce, launching his very first eCom business when he was just 17 years old & then going on to generate multiple millions of dollars.
Admittedly the first video of the series is actually quite good, with Shubham explaining about his first business where he achieved success by finding a manufacturer producing electric scooters & then marketing them online branded under his own business name.
Shubham claims that his method is proven & that he has been able to replicate his success with various different products simply by sticking to the exact same method that he originally started out with.
But unfortunately, as far as video 1 goes Shubham doesn't really go into any great specifics of the method, though the interview between Vick & Shubnam is set to continue over the course of the series with Shubham supposedly delving deeper into how it all works.
The one plus side is that this entire video series is apparently going to be provided for free – however, there's a small catch, in order to get access to the free videos you'll need to enter your email address which automatically subscribes you to the Four Percent Group newsletter.
So basically whilst this course is free you should expect various emails attempting to sell you into the Four Percent Group program – which is actually a long-winded sales funnel for the Tecademics opportunity.
The Pros
The ECOM Entrepreneur training is free, can't really complain at that
Shubham Singh gives out some good advice through the interview
The interview is professional & makes for good viewing
The Cons
After entering your email you'll start getting sold into The Four Percent Group
Shubham doesn't go into great detail about the specific method he uses
Ultimately you will be asked to spend money to continue with the training
The ECOM Entrepreneur Business Opportunity
As I've mentioned throughout this review the ECOM Entrepreneur is actually a product that's part of Vick's Four Percent Group program, therefore there is the opportunity to earn money by referring people to the ECOM Entrepreneur program but to do this you will need to be a member of the 4% program.
Basically, the ECOM Entrepreneur website is just a sales funnel that's been designed to get people to buy into the 4% Group opportunity & so the compensation plan is exactly the same as it is in the 4% Group.
The idea is that by sending your prospects to the ECOM Entrepreneur website you're giving them value so they'll be more likely to subscribe & engage themselves in the training which could potentially increase your sales into the 4% Group program later down the line.
It will mean that your sales will take longer than if you were to just send people straight to the Four Percent Group sales pages directly but ultimately the sales that you do make through the ECOM Entrepreneur program should be better qualified and more willing to spend money.
So whilst the ECOM Entrepreneur training is pretty cool, especially since it's free – ultimately it's been put together to get you to spend money… But I'm sure you already assumed that would be the case.
Is ECOM Entrepreneur a Scam?
I'm not going to lie I quite enjoyed watching the interview with Shubham & I'm confident that the remainder of the series will be pretty interesting to watch too – Shubham gives away a few golden nuggets.
Plus I quite like the fact that Vick has gone to the effort of giving this training series out for free, but I do want to make you aware that ultimately you're going to be pushed into purchasing The Four Percent Group program – though whether or do or not it's totally optional as nobody is going to force you.
So if you're interested in getting started with eCommerce then the series will undoubtedly prove to be a good watch and I do feel like you should give it a watch as Shubham definitely knows his stuff.
And it's clear to me that the ECOM Entrepreneur program isn't a scam, it really is a free video series so if you don't want to spend anything you don't have to spend anything, just your email address will get you in.
Therefore overall it's a thumbs up for me on the ECOM Entrepreneur front – definitely a series worth checking out if you're looking to get started in the industry or you're trying to grow your existing business.
A Better Alternative
The sad truth is that unfortunately most of the programs promising to help you make money online are scams. I can say that confidently after exposing over 500+ of them here on this blog.
But the good news is that even though most of them are indeed scams, there are actually some very good programs in amongst them - some programs that can truly help you to earn money.
And out of all of the legit programs I've seen, the one I would recommend the most to anybody looking to get started online is Commission Academy. In my own opinion, that's the best place to start.
At Commission Academy, you'll be provided with everything you need (including the training & tools) to begin earning real money by promoting products or services for companies like Amazon online.
The best part is that there's literally no limit on the amount you can earn with it & the process is pretty simple which means that it's absolutely perfect for people that don't have much experience.
Some wealthy affiliates even earn as much as 5-figures per month... Or more!


I mean don't get me wrong, that kind of money won't just fall into your lap without doing any work... But the harder you're willing to work at it, the more you stand to earn with it.
So if you're looking to get started but don't know which route you should go down or which program you should join (and don't want to waste money on bogus things that don't actually work), then I'd highly recommend checking out Commission Academy first. You can learn more about it here.