It's becoming increasingly popular for people to want to learn internet marketing & as a result, there have been LOT'S of different companies launching over the past few years claiming to be the ultimate training grounds.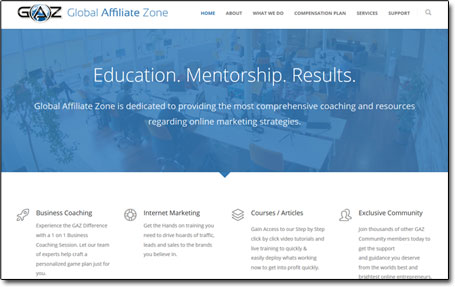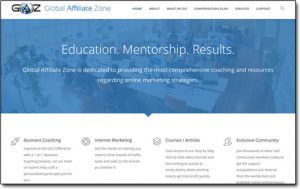 However, with so many different internet marketing training companies the problem people have now is figuring out which one they should choose – so in this review, I'm aiming to help you with exactly that.
I'm going to be taking a closer look into the Global Affiliate Zone opportunity & seeing how it stacks up against the other larger, more popular training companies like Wealthy Affiliate for example.
What Is Global Affiliate Zone?   |   What Do You Get Inside?   |   My Thoughts on What You Get   |   My Final Verdict   |   A Better Alternative
What Is Global Affiliate Zone?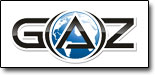 Global Affiliate Zone, often referred to as GAZ for short is a training program that's been launched by 2 successful internet marketers named Julian Sherman & Mathieu Jang. The first thing I want to point out is that these 2 guys definitely know their stuff as they were both multiple 6-figure earners prior to launching GAZ.
The other good thing about these 2 guys is that as opposed to launching a program to simply make a quick buck they seem to have a lot of integrity when it comes to GAZ & really do want to put their customers first which is always definitely good to see.
Lately, I've been fed up of seeing programs launch whereby the creators have put a lack of substance into the training & have only really created them for people to buy into & then sell on to others… Such as the likes of Digital Altitude, and in my opinion even MOBE (though I know the affiliates will, of course, argue otherwise).
As opposed to being purely a "buy-in then sell to others" type of program GAZ does definitely contain valuable training that you can takeaway & apply to any type of online business, which is definitely a positive (and sadly something that's become quite rare to see).
To summarise exactly what GAZ is in short…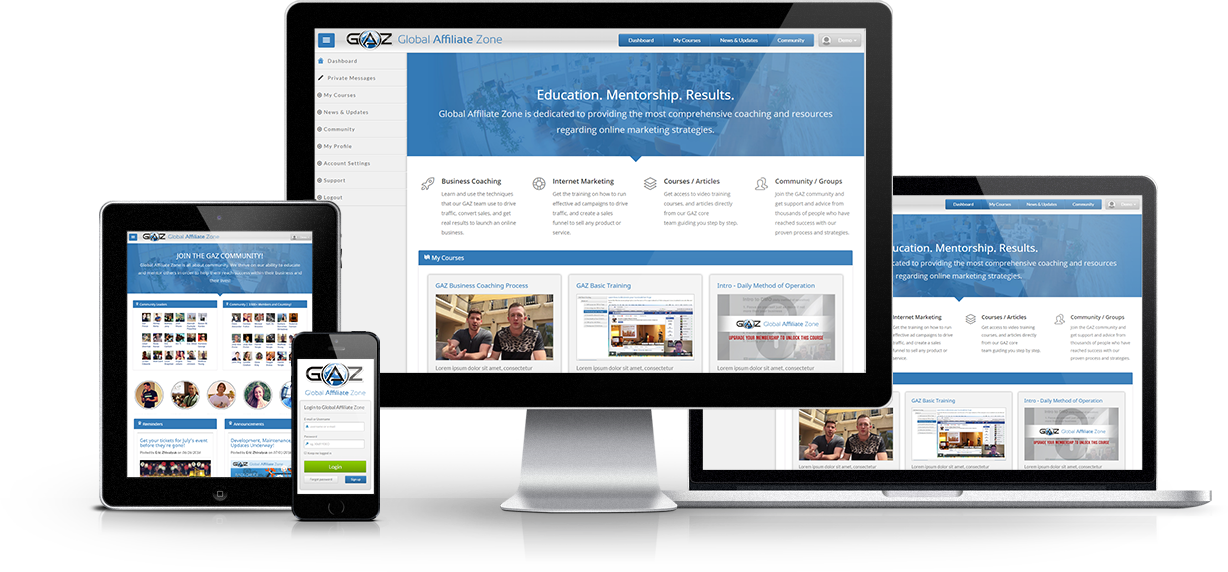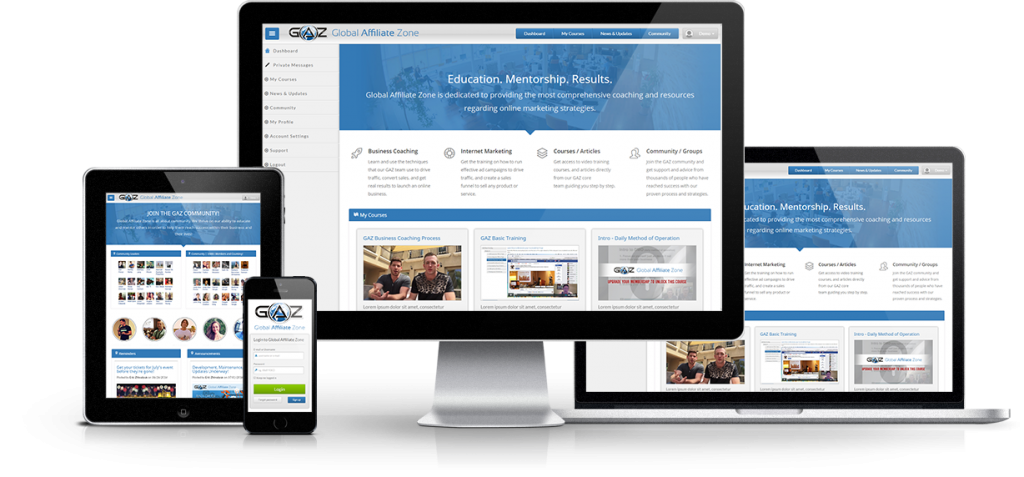 GAZ is a training program that teaches affiliate marketing, which is basically where you promote other peoples products online & earn percentage commissions yourself as a result of each successful sale. Affiliate marketing can definitely be very lucrative & is certainly a solid business model, not a "scam".
The one small issue I do have with GAZ though is that whilst they do teach methods that can be used elsewhere their training is heavily geared towards then going on and promoting GAZ as opposed to other affiliate programs/networks like Amazon Associates, ClickBank etc…
If you are looking at setting yourself up inside of the "make money online" niche and specifically looking at promoting GAZ right from the off then that might not be too much of a problem for you (but be aware it's a very competitive industry to start out in).
However, if you're looking at setting yourself up in another niche & are wanting to promote products from other networks then in my opinion GAZ might not be the best place for you to start out… In fact, I'll change that "might" to a definitely because in my opinion there are much better starting points for that sort of thing.
What Do You Get Inside?
If you're still interested in getting started with & promoting GAZ then no doubt you'll want to know exactly what you're going to get for your $99 per month subscription – and rightly so, I would want to know too…
Don't worry – I've done the digging for you & here's what you'll get as part of their PRO Membership:
A 1-on-1 coaching session (30 mins)
Internet marketing training (videos/articles) geared towards Facebook Ads marketing
Access to a member community through which you can chat with other members (it's a Facebook group)
Weekly live training from the GAZ coaches team
3 hours worth of help from a personal coach
And if you decide to promote GAZ, here's what you'll get as an affiliate:
Various done-for-you capture pages to promote
GAZ will follow up with your leads on your behalf
GAZ has a sales team that will attempt to get your leads to sign up to GAZ PRO Membership
My Thoughts on What You Get
Okay so as mentioned earlier GAZ does provide some good quality training that you can apply elsewhere (other than merely promoting GAZ itself), but it's important to mention that this training is very heavily geared towards Facebook advertising.
That might not be a bad thing – but if you've got a very limited budget then chances are that for you, it probably is. You see no matter how great the Facebook training you get, Facebook advertising requires a LOT of trial & error which in turn requires a LOT of money to burn in order to get it right.
Aside from that you actually don't really get a great deal other than the coaching sessions, but this only equates to around 3 hrs & 30 minutes in total so I wouldn't recommend you expect to achieve much during those sessions… They're really just there to keep you on track & "check-up".
So from a training perspective, being brutally honest in my opinion it's not all that great in comparison to some of the other things that are available out there (more on those in a moment).
And from an affiliate point of view, it seems like you get quite a bit, but in reality, again you don't.
Yes, you get various capture pages to promote, but the problem is there are over 4,000+ people inside of GAZ – the majority of which are all promoting these EXACT same capture pages. In order to make solid profits online you need to stand out, and by using their "done-for-you" capture pages that simply isn't going to happen… So whilst they're available, you're probably not going to really want to use them.
Then there's the whole "we'll follow up with your leads thing" – yes they will, but that will mean they will not be your leads. It sounds good when companies state that they'll follow up with your leads for you, but in order for them to do this you'll have to send the leads to them as opposed to storing the leads on your own email list, meaning they become the companies leads – not yours. Hopefully, that makes sense as that's quite important.
So whilst at a glance, it looks like they're giving you quite the package – they're not, really… Not for $99/month at least!
You Might Also Like:
My Final Verdict on Global Affiliate Zone
One thing I want to make clear first of all is that I don't believe Global Affiliate Zone is a scam. I spend a lot of time reviewing various programs/systems on this blog & I often come across blatant scams like Home Job Placement & Home Job Position but GAZ simply does not fall into that category.
What I deem as a scam is something that either gives you no potential to make money, is purely set out to part you with your money or provides absolutely no value.
GAZ is something that does provide value and does give you the opportunity to make money – however in my opinion unless you are specifically looking to learn Facebook advertising & promote products in the "make money online" niche then GAZ wouldn't be my recommended starting point.
There are several other things which provide a much broader range of training & cost a lot less too, with the main one being Wealthy Affiliate. At WA you'll learn all the same things you can learn at GAZ (and more), plus at WA you can also get started for free to "try it out".
So whilst GAZ is a genuine program & could potentially prove to be quite lucrative, I feel that it's designed for people with a much larger starting-out budget as learning Facebook advertising could see you burning through quite a lot of money. If you're happy to do that then, by all means, try GAZ – but if you're not please be aware that there are cheaper alternatives for you to get started like the one that I've just mentioned above.
Anyway – hopefully, that gives you a good insight into GAZ & helped you figure out whether or not it's the right program for you. If you still happen to have any questions or comments don't hesitate to leave them below & as always I'll do my best to respond to them as quickly as possible.
A Better Alternative
The sad truth is that unfortunately most of the programs promising to help you make money online are scams. I can say that confidently after exposing over 500+ of them here on this blog.
But the good news is that even though most of them are indeed scams, there are actually some very good programs in amongst them - some programs that can truly help you to earn money.
And out of all of the legit programs I've seen, the one I would recommend the most to anybody looking to get started online is Commission Academy. In my own opinion, that's the best place to start.
At Commission Academy, you'll be provided with everything you need (including the training & tools) to begin earning real money by promoting products or services for companies like Amazon online.
The best part is that there's literally no limit on the amount you can earn with it & the process is pretty simple which means that it's absolutely perfect for people that don't have much experience.
Some wealthy affiliates even earn as much as 5-figures per month... Or more!


I mean don't get me wrong, that kind of money won't just fall into your lap without doing any work... But the harder you're willing to work at it, the more you stand to earn with it.
So if you're looking to get started but don't know which route you should go down or which program you should join (and don't want to waste money on bogus things that don't actually work), then I'd highly recommend checking out Commission Academy first. You can learn more about it here.