Forex and Cryptocurrency are still lucrative, even after the steep fall of Bitcoin since 2017. There are online platforms still promising 1000 bucks a day and there are people who still love to hear that. One such platform is iMarketsLive and today we are going to see if this thing carries any worth.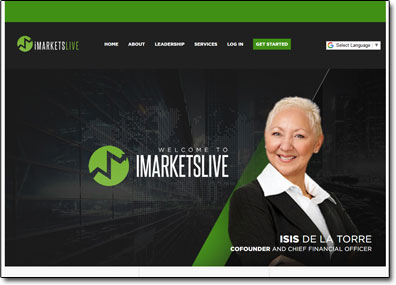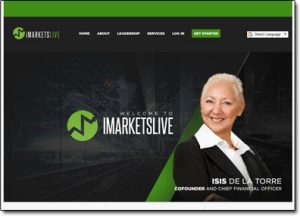 The CEO, Christopher Terry (as per the website's claims) established the company in 2013 & is dedicated to helping newbies with Forex and Cryptocurrency education. This platform educates subscribers to help them generate significant profits by making smart investments…
But is it worth your time and money? My iMarketsLive review is going to reveal the truth about this platform to let you know if it actually works or not. This iMarketsLive scam review will bring to front what they have been hiding for years.
What Is iMarketsLive?   |   The Costs   |   How Does iMarketsLive Work?   |   The Compensation Plan   |   Is iMarketsLive a Scam?   |   A Better Alternative
What Is iMarketsLive?
Apparently, they make it look like an educational platform that is there to help you better understanding of Forex and Crypto industry so that you can generate a profit on your investment.
Whatever the website claims about its founder and CEO, we have figured out that Isis De La Torre is the person pulling the strings at the backstage. The company is also operating in the United Kingdom and a lady named Jennifer was the previous director.
It immediately triggered doubts in our minds because we are well aware of the fact that Christopher Terry (the claimed CEO) is linked with a fraudulent business – ZeekRewards – that was eventually taken down in 2012 by the SEC. But I must point out that particular story is mainly based on assumptions and no documentary evidence actually confirmed Terry's link with ZeekRewards.
iMarketsLive Is An MLM Business
This whole iMarketsLive platform is basically an MLM platform but the source of suspicion is the confusion as to "why is Terry running an MLM business if there is enough potential for such a highly experienced trading expert?"
Surely if you could generate such large profits through trading as easily as iMarketsLive leads you to believe you can then there would be no need to waste your time promoting the company through its MLM opportunity… In my opinion it doesn't make sense.
Unreliable iMarketsLive Reviews
Look, iMarketsLive is basically a platform that depends on promotion through network marketing… This means that there are promoters involved in it and they are selling their opinions… Therefore most of the 5-star iMarketsLive reviews apparently tend to be fabricated. We can't really trust any of these, so it's time to take a look at the REAL information & get our own unbiased outlook on the company…
iMarketsLive Cost
The platform charges a bit on the higher side. There is an upfront $217.19 fee and on top of that you need to keep your membership alive by paying $161.50 a month.
What Do You Get?
Apart from the education on Crypto and Forex industries, you receive timely signals to place the most suitable trades. As per the website, the membership serves you with efficient trading tools. They claim that their membership toll is now over 50k.
The Good Things About iMarketsLive
There is an extensive variety of training content in addition to live training which is good news. But the problem is that we know not of even one person who actually managed to generate consistent profit after receiving education from this platform.
The Bad Things About iMarketsLive
Pricing is on the higher side because they charge monthly fee in addition to over $200 upfront fee. And this is the case with most of the MLM platforms. You are basically paying a significant amount of money to learn the art of risking the money you are left with, hoping for becoming rich overnight. The compensation plan is extremely complicated and looks somewhat like the following: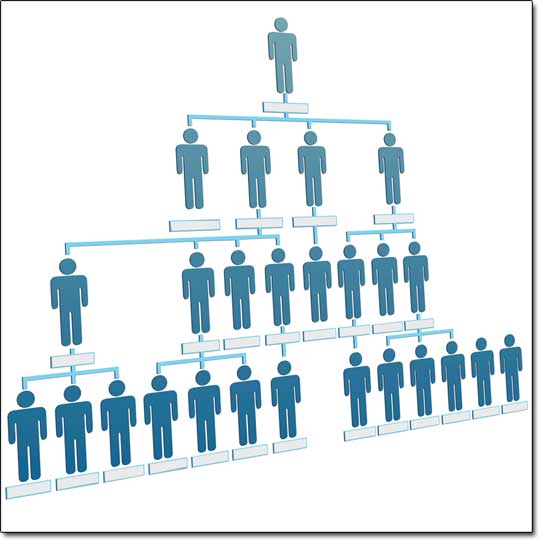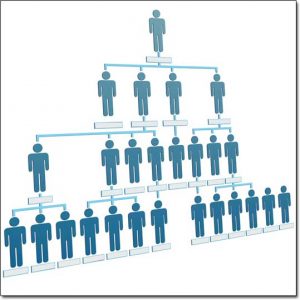 The Ugly Things About iMarketsLive
The Better Business Bureau is suggestive of the fact that iMarketsLive carries F ratings because of a bunch of serious complaints against the platform.
The FCA has already declared that the company is not authorized to operate in the United Kingdom (as shown below):

And you can only become an iMarketsLive member if a recruiter invites you (which is often a huge red-flag when it comes to MLM companies)…
The Even-Uglier Things About iMarketsLive
We often stop after listing the Good, the Bad, and the Ugly but for iMarketsLive scam review, there is the worse to come!
The company has a strange background as it operated initially as the Auto Trader under the name FXSignalsLive. This system served the subscribers with the signals which mimic the expert's decisions. It was basically based on autopilot. But even the experts often lost money more than they generated.
It was very similar to other auto-trading scams I previously exposed, such as Bitcoin Future & Crypto Revolt & it was basically built with the sole intention of just making its creator's wealthy, not the people who actually signed up to use the auto-trader.
It was essentially all a phoney just so that the creators could earn commissions by tricking people into depositing via brokers they were affiliated with.
How Does iMarketsLive Work?
Once a recruiter invites you to the platform, you have to pay the upfront fee to confirm your membership. After that, you have access to IML TV, IML Academy, Swing Trades, Harmonic Scanner, and Perry's Night Own Sessions.
The IML Academy serves you with over 100 education videos. They are basically step-by-step tutorials. The training covers content for the beginners, intermediates, and advanced-level traders.
The IML TV serves you with over 1000 hours of education videos per month and there are 8 languages you can choose from.
The Harmonic Scanner basically serves you with patterns and opportunities to make trading easy for you.
Perry hosts the webinars (Night Own Sessions and Swing Trades) but even after her repeated prediction, Bitcoin is still falling.
iMarketsLive Compensation Plan
This is the major reason why you see a bunch of positive reviews about this MLM platform. Buying a Platinum Package means that you are the Independent Business Owner (IBO). It serves you with $35 against each Platinum Package you manage to sell. You get $10 for each second-generation referral (platinum package) and $5 for each third-generation referral (platinum package).
In addition, there are ranks and other complex residual-commission rules. People pay 100's of dollars every year just to earn something back. And they can do it by sponsoring more subscriptions. They have no other option but to speak good of iMarketsLive otherwise if they say bad things about it then people won't sign up & it's by getting people to sign up that they're making their money.
Unfortunately though most of the people that get involved with such MLM opportunities actually end up just losing money rather than making it & that's why I personally never really recommend MLM companies. Plus due to their structure it's very difficult to differentiate legitimate MLM's from pyramid schemes so it's often safest just to stay away from them completely.
The following quote from an FTC report highlights just how bad the success rate in MLM rate really is: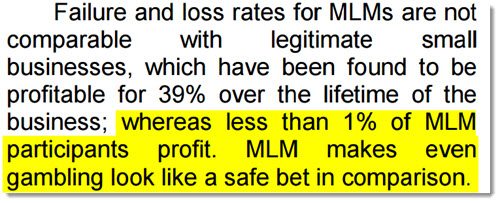 And that brings me onto…
Is iMarketsLive a Scam?
They are offering educational videos, monthly updates, and even live webinars so we can't call iMarketsLive a scam. But the thing is that they are using their subscribers as their sponsors and offering them commissions to bring in more members. It clearly means that their recruiters are bound to talk good of the platform. This is the only way they can earn commissions and nobody wants to lose the opportunity.
In my honest opinion you are not going to make any money with the iMarketsLive platform. No matter who your mentor is, trading is complicated and no-one has ever managed to write the script that matched the real trends in future. There are scores of different influencing factors which dictate the terms. It is much of a gamble and if you have enough money to risk a portion of it, have a go, otherwise, stay away!
But to be honest I am not really interested in trading personally because I know that there are much better ways to make money online that don't actually involve risk at all, such as affiliate marketing for example (which is the same way I personally make money).
Therefore if you're really looking to make good money online without having to risk big money upfront like you would have to do with trading then I would strongly recommend you check out affiliate marketing instead. You can actually learn more about it (and get started for free) over at Commission Academy.
Or alternatively you could also check out these other great options for legitimately making money online.
Whatever you decide to do though I just hope that my review of iMarketsLive here has given you a good insight into how it all really works & hopefully you can now see why it may not be such a great idea to join as it initially seems. If you do still have any further questions or comments though then of course don't hesitate to leave them below. 🙂
A Better Alternative
The sad truth is that unfortunately most of the programs promising to help you make money online are scams. I can say that confidently after exposing over 500+ of them here on this blog.
But the good news is that even though most of them are indeed scams, there are actually some very good programs in amongst them - some programs that can truly help you to earn money.
And out of all of the legit programs I've seen, the one I would recommend the most to anybody looking to get started online is Commission Academy. In my own opinion, that's the best place to start.
At Commission Academy, you'll be provided with everything you need (including the training & tools) to begin earning real money by promoting products or services for companies like Amazon online.
The best part is that there's literally no limit on the amount you can earn with it & the process is pretty simple which means that it's absolutely perfect for people that don't have much experience.
Some wealthy affiliates even earn as much as 5-figures per month... Or more!


I mean don't get me wrong, that kind of money won't just fall into your lap without doing any work... But the harder you're willing to work at it, the more you stand to earn with it.
So if you're looking to get started but don't know which route you should go down or which program you should join (and don't want to waste money on bogus things that don't actually work), then I'd highly recommend checking out Commission Academy first. You can learn more about it here.