Inbound Closer: Is this program by Taylor and Payton Welch a scam? This question has been on the minds of many individuals looking to improve their skill sets and earn money online.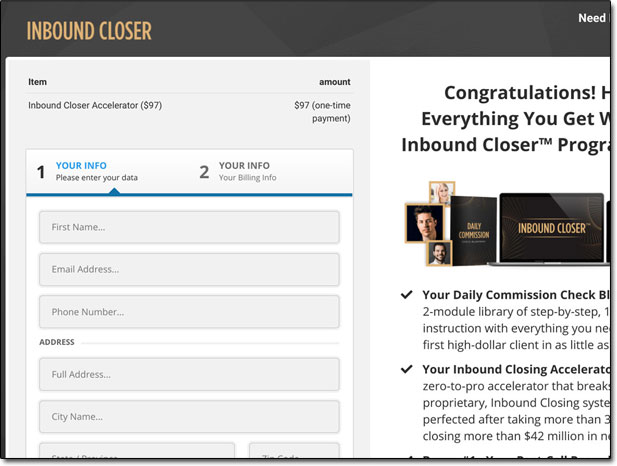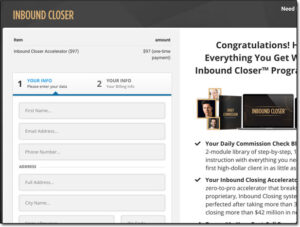 The Inbound Closer program is an online course designed to help individuals learn the art of selling over the phone. The course promises to teach students how to close high-ticket deals, generate leads, and build a successful career as an inbound closer.
There are many online courses available today; some are legitimate and beneficial, while others are nothing more than frauds. In this review, we will take a closer look at the Inbound Closer program and determine its legitimacy.
The program claims to be a comprehensive guide that will take students from beginner to expert in a matter of weeks. But since so many online courses claim to be the next big thing, it makes sense that potential customers would be sceptical.
We'll look at the Inbound Closer program and discuss its features to help readers decide whether or not to purchase it.
What Is Inbound Closer?
Payton and Taylor Welch created the very well-known online sales training program "Inbound Closer." The goal of the program is to give people the tools and knowledge they need to become successful salespeople who can confidently and effectively close inbound leads.
The program is based on the premise that closing a sale is a vital component of any sales process. Payton and Taylor Welch believe that too many salespeople are only focused on generating leads but often fail to convert them into clients due to a lack of effective closing techniques.
So, the main goal of the Inbound Closer Program is to teach people how to handle incoming leads and close sales well, so they can be successful in sales for a long time.
The program includes in-depth video lessons, live coaching calls, and access to a group of supportive people with similar goals. The video lessons cover a wide range of topics, such as prospecting, pre-qualifying leads, positioning value, and dealing with objections.
The program aims to equip individuals with the knowledge and skills to handle every component of a sales call with ease and confidence.
Who Are Payton Welch And Taylor Welch?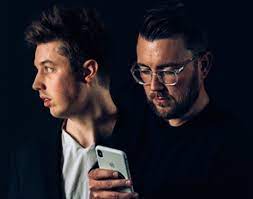 Taylor Welch and his brother Payton Welch are two entrepreneurs who have made a name for themselves in the world of online business.
They are the creators of the Inbound Closer program, which is designed to teach people how to become successful salespeople using inbound marketing techniques.
Taylor Welch is the older of the two brothers and has been involved in online marketing for several years. He is an experienced business owner who has started several successful companies, such as Traffic and Funnels, which helps entrepreneurs and business owners grow their online presence.
Payton Welch is the younger brother and has also been involved in online marketing. He works as a senior traffic advisor and digital marketing consultant at Traffic and Funnels.
Payton is often seen in video ads promoting the course, but Taylor takes full ownership of the Inbound Closer sales course during the training.
Together, Taylor and Payton founded Inbound Closer to provide people with the tools and training they need to become successful salespeople.
How Does Inbound Closer Work?
The program is structured as an intensive training course that lasts for 21 days. During this time, students will learn everything they need to know about the world of sales, including the psychology of selling, communication techniques, and closing strategies.
The course is meant to be very interesting and hands-on, with a focus on skills that can be used in real-world sales situations.
One of the core principles of the program is the idea of "inbound selling." This means that instead of using traditional outbound marketing tactics like cold calling or mass email campaigns, students will learn how to attract potential customers to them through the creation of high-quality content and the use of social media advertising.
The inbound marketing method is used by marketing professionals to get leads from blogs, e-books, videos, social media posts, ads, podcasts, infographics, webinars, white papers, etc.
The program also emphasizes the importance of building relationships with customers. Instead of simply trying to close a sale, students will learn how to listen to their customer's needs and concerns, tailor their approach accordingly, and build trust and rapport over time.
In addition to the main training materials, the program comes with some other helpful tools that will help students do well. There are one-on-one coaching calls with experienced sales professionals, access to a supportive online community of other students, and a number of helpful tools and templates to help build effective sales processes.
It's important to remember that training alone won't guarantee your success right away.
How Much Does Inbound Closer Cost?
One major question that arises regarding the program is its cost. This program offers two different pricing plans, namely the $97 and $997 options.
The first price option, which costs $97, gives you access to the first few modules of the Inbound Closer Program. These modules are thought of as the core of the program because they teach the basics of how to become an inbound salesperson.
There is also information in the introductory modules about how to talk to potential customers, figure out what they need, and build trust and rapport with them.
On the other hand, the $997 pricing plan provides a more comprehensive understanding of the program. This option gives you access to more modules that teach you advanced sales strategies, such as how to deal with objections, how to upsell, and how to close high-value deals.
The $997 program has coaching sessions with successful inbound closers, as well as personal feedback and support to help each participant reach their closing goals.
It's important to note that both pricing plans offer a money-back guarantee to their customers. This means that if an individual is not satisfied with their purchase, they can request a refund.
What Do You Get Inside the Inbound Closer Program?
In the inbound closer program, participants learn important skills for closing sales. These skills include effective communication, active listening, objection handling, and negotiation skills.
The program offers interactive training sessions where people learn through role-playing, group activities, and real-life sales calls.
The inbound closer program covers several topics, such as lead management, how to give good product demos, how to sell with others, and how to close a sale.
Participants also learn about various sales tools that help them streamline their sales processes. The Inbound Closer focuses primarily on training you how to pursue large-dollar inbound deals.
The 21-day curriculum, which is divided into three 3-week programs, is called the Inbound Closer Accelerator.
When you pay $97 for Inbound Closer for the first time, you get the Accelerator program, the Daily Commission Check Blueprint, and other perks.
Taylor's inbound closing strategies are covered in a collection of videos and PDFs that make up the program.
Still, the Accelerator Program is only the first phase of the Inbound Closer Program. The second phase, the Inbound Closer Certification Program, costs $997.
Before that, let's talk about what's in the main Inbound Closer program and what to expect during the first few weeks of the Accelerator Program.
Inbound Closer Accelerator – Phase One ($97)
Week Zero (Introduction):
IBC (Inbound Closer) Roadmap (pdf)
Start Here (video)
Watch this if you want to be successful here (video)
A Quick Overview and Frequently Asked Questions (video)
Understanding The Math Of An Inbound Closer (video)
The Only Four Things That Matter (video)
Free Daily Mind Medicine (pdf)
The Transformation Ahead – Chey's Story (video)
From Zero Experience to a $21,000 Commission Check – Taylor's Story (video)
Week 0 Summary
In this first week of the Inbound Closer Accelerator, Payton gives a brief overview of the required steps to become an inbound closer. He outlines the essentials you must address if you want to make the most of this opportunity.
Then he walks you through the numbers you need to know as an inbound salesperson and the four metrics that will determine your success or failure.
To help you get a feel for what your role as an inbound salesperson entails, he addresses some frequently asked questions on the subject.
He wraps up the week of training with intellectual reinforcements to help you stay sharp for the challenges ahead as an inbound closer. He also tells the stories of Chey and Taylor, two people who started with little experience but ended up generating thousands in a single commission check.
Week One (Days 1 – 7):
Week One Snapshot (video)
Lesson Section 1: Morning Formula Create Your Own Vision (video)
Morning Formula PORTAL (doc)
Seven-Figure Sales Script (pdf and video)
Homework – Seven Figure Worksheet (pdf)
Reflex Selling System One – Part One (pdf and video)
Reflex Selling System One – Part Two (pdf and video)
Special Bonus Training from Taylor (video)
SalesMentor Coaching with Eli Wilde (video)
Homework – Five Rules of Communication Worksheet (pdf)
End of Week Numbers Review (doc)
End of Week Review (doc)
Tracking Your Numbers (video)
Week 1 Summary
To get you in the right frame of mind to realize your potential as a closer, Payton begins the first week with a mental workout that is best done first thing in the morning. Week one will teach you the fundamentals of developing your own personal vision for improvement.
You will also be introduced to the seven-figure sales script and given an overview of what each section represents and how it should be put together. There is a video that focuses solely on the sales script, and you should conduct several practice exercises to familiarize yourself with it.
There is also extra training from Taylor Welch, in addition to the sales mentor coaching with Eli Wilde and the Reflex Selling Technique in Week 1. The first week's assignment is to complete a worksheet on the Five Rules of Communication.
Week Two (Days 8 – 14):
Week Two Snapshot (video)
Audio Coaching One – Objections (video)
Reflex Selling System Two – Part One (pdf and video)
Reflex Selling System Two – Part Two (pdf and video)
Sales Call Review with Payton Welch (video)
Audio Coaching Two – Philosophy and Tactics (video)
SalesMentor Coaching with Eli Wilde (video)
Homework – Certainty Worksheet (pdf)
End of Week Numbers Review (doc)
End of Week Review (doc)
Week 2 Summary
Week two of the Inbound Accelerator focuses on answering typical customer concerns. In the first step, you'll listen to audio training on how to handle some of the most typical client arguments you'll hear as a closure.
Payton then goes back to the earlier work and talks about the Reflex Selling Method again, since this is a big topic that is important to your success as an inbound closure.
Moving on, you will gain knowledge regarding sales calls. Payton provides some video recordings of successful sales calls for study and instruction.
In the next two classes, Eli Wilde will coach you as a sales mentor, and you will also talk about different philosophical and practical topics. If you can understand these ideas, you'll be well on your way to becoming a good salesperson and understanding the science behind selling.
The training session concludes with a worksheet for you to complete as homework, just like last week.
Week Three (Days 15 – 21):
Week Three Snapshot (video)
Audio Coaching Three- Q&A Call (video)
Reflex Selling System Three – Part One (video)
Reflex Selling System Three – Part Two (video)
Sales Call Review with Taylor Welch (video)
Audio Coach Four – Equity (video)
SalesMentor BONUS with Eli Wilde (video)
End of Week Numbers Review (doc)
End of Week Review (doc)
The End But Not the End (pdf video)
Week 3 Summary
At the end of the Inbound Closer course, you and the other participants will review the call recordings and assignments you submitted.
Taylor Welch and Eli Wilde will each conduct one audio coaching call. These are extensions of the methods discussed in the Reflex Selling Method, and they help you see results immediately.
Taylor Welch goes over sales calls while his brother Payton finishes the training for the Reflex Selling System. Equity sales are another topic of discussion.
By the weekend's end, you'll receive a bonus training session on the Daily Commission Check Blueprint, giving you a chance to earn money through inbound sales. This bonus was made to help you overcome a big obstacle to inbound sales: getting new customers.
Below is the bonus course outline to give you an idea of what to expect.
BONUS Daily Commission Check Blueprint:
Eli Wilde – How To Get Clients (video)
Client Outreach: Sample Copy for Facebook Groups (pdf)
Inbound Closer Lead Tracker (spreadsheet)
Outreach Templates and Tracking Sheets (video)
Seven-Step Checklist for Identifying the Perfect High-Dollar Client (pdf and video)
Where To Find Droves Of High-Ticket Clients (video)
Interview with Taylor Welch – How to Get Clients (video)
LinkedIn Outreach Swipe File (pdf)
(Unadvertised Bonus) How To Do Video Pitches That Land Clients (pdf and video)
(Bonus) Landing High-Ticket Clients At Big Events (pdf and video)
(Bonus) Finding High-Ticket Clients On LinkedIn (video)
LinkedIn Outreach Swipe File (pdf)
(Unadvertised Bonus) Call Review – How The Wrong Type Of Pressure Can Kill The Sale (pdf and audio)
(Unadvertised Bonus) Inbound Closing Mastery – How to Close More By Saying Less (video)
Let's go on to the main certification program now that we've covered the Inbound Closer crash course.
Inbound Closer Certification Program – Phase Two ($997)
The Inbound Closer Certification Program is an upsell that gives you access to hundreds of verified business owners who might be interested in your services. You'll also be a part of the exclusive Closers and Owners group on Facebook.
As was already said, when you sign up for the Inbound Closer Accelerator program, you are only in Phase One. That's the hook Welch uses to get people to shell out the cash for the Inbound Closer Certification Program, the second phase of the Inbound Closer System.
Below, we'll summarize each module and explain how it works
Module 0: Becoming the Person Who Deserves Success:
How To Be Successful In This Program (pdf and video)
IBC (Inbound Closer) How to be Successful (pdf)
Sales Mentor Pages (pdf)
The Biggest Opportunity That You Can Choose In Today's Marketplace (video)
How the Certification Program Works & What's Next (video)
Getting Your Mind Right – Starting at the Bottom (pdf)
Getting Your Mind Right – You Are Not Going to Drown (pdf)
Getting Your Mind Right – Beating Fear And Insecurity (pdf)
Getting Your Mind Right – Who Are You Becoming (pdf)
An Important Message from Eli Wilde (video)
Module 0 Summary
Like with any online course, this introduction to the primary Inbound Closer program will begin with some suggestions for getting the most out of the program.
The first video in the course talks about how to make a deal successful and what metrics are most important to track. Also provided is a dedicated PDF cheat sheet to make sure you're on the right track.
After that, Payton explains how the certification process flows and what you need to do next to advance in the program.
The first module concludes with a series of mental training exercises covering four topics: starting at the bottom, you are not going to drown, beating fear and insecurity, and who are you becoming?
Module 1: Closer's Mindset:
The Closer's Mindset – Overview (video)
Raise Your Standards (video)
The Three Beliefs That Lead To Sales Gold (video)
Laws Of Wealth – How To Make Way More Money (video)
How To Remove the Ceiling Off Your Earning Potential (video)
Mastering Energy – Ten Points Of Personal Optimization (video)
Habits Of Control (video)
BONUS – Finding Great Partners With Eli & Taylor (video)
BONUS – If People Aren't Criticizing You, You Are Playing Small (video/audio)
BONUS – Money Mindset (video)
BONUS – Promoted to Chaos – How to Advance Beyond Your Comfort Zone (video/audio)
Module 1 Summary
In the first module, you'll learn the theoretical and mental principles that, according to Payton, will make the difference between you and the other inbound closers who are likely to have trouble closing deals.
Before moving on to recommendations for boosting your expectations during the sales process, he provides an outline of the mindset of the closer.
Next, Payton discusses a few teachings and philosophies that, if followed, can give you a life-changing income as an inbound closer, which include the 3 beliefs that lead to sales gold, the laws of wealth, and so on.
Also, the module comes with extra training that focuses mostly on the mindset and philosophy a salesperson needs to be financially successful.
Module 2: Self-Empowerment:
Eli Wilde – Self-Empowerment (video)
Sales Is Leadership – Mastering Your Closer Mindset (video)
Being A Guardian vs. A Salesperson (video)
Critical Elements of Closing (pdf)
BONUS – Risk vs Safety (video/audio)
BONUS – What is ROI – Changing your Perception on Types of ROIs (video/audio)
BONUS – What To Do When You've Lost Your Drive (video/audio)
Module 2 Summary
You can probably guess from the module's name that it will cover another theoretical and mental framework introduced in this course. This time around, the sales coach Eli Wilde will be the one to give some advice on how to better yourself.
His reasoning for the need for self-improvement is that clients are more likely to take your counsel if they believe you are an authority in your field.
Then he elaborates on how this is a method to master your attitude as a closer and how sales is a form of leadership.
In addition, Eli clarifies the distinction between a guardian and a salesperson. Towards the end, he reveals key information for making sales.
Module 3: Introduction To Closing:
Eli Wilde – Introduction to Closing (video)
Closing High-Ticket Deals – Inbound Closing Call Overview (video)
How To Take Notes Like A Professional Closer (video)
How To Prep Like A Pro – Call Preparation for Higher Close Rates (video)
How to Open the Call and Set the Frame (video)
How To Lead In Sales With Challenging Questions (video)
BONUS – ROLE PLAY with Taylor (video)
Module 3 Summary
Eli Wilde, who also teaches the first lesson, talks about "closing" in Module 3. He then moves on to the most crucial part of the training: closing high-ticket deals, which can be worth anywhere from $1,000 to $100,000 or more.
Eli provides an outline of inbound closing calls before moving on to advice for professional closers on how to take notes.
And he doesn't stop there; he also instructs you in the finer points of professional-level preparation, as you may improve your chances of successfully completing deals on calls by taking some preparatory measures beforehand.
Next, he goes into detail on how to initiate contact and set the tone to move the conversation toward a successful outcome, such as a sale.
On the call, he discusses some intriguing questions to ask your clients that can eventually result in sales.
You'll find a role-playing exercise after the training under Taylor Welch's direction.
Module 4: Closing with Confidence:
Eli Wilde: Closing with Confidence (video)
Closing with Confidence: Call Discovery (Part One) (video)
Closing With Confidence: Call Discovery (Part Two) (video)
Closing With Confidence – Call Discovery (Part three) (video)
Chunking Up & Chunking Down To Close Big Deals (pdf and video)
Aggression Part one (audio)
Aggression Part two (audio)
Aggression Transcript (pdf)
Module 4 Summary
Module 4 picks up where Module 3 left off, with Eli providing a more in-depth introduction to the closing process and offering advice on how to best prepare for and handle calls.
This session includes three videos about confidently closing deals. After that, he provides some notes on the aggression transcript before moving on to chunking up and chunking down to close major deals.
Module 5: Mastering Objections:
Eli Wilde – Objection Phase (video)
Advanced Objection Handling – Closing Deals With Patterns & Frameworks (video)
Objection Handling Slides – Eli Wilde (pdf)
Objection Handling with Eli Wilde (video)
Module 5 Summary
During sales calls, it is common for potential customers to say no. As Eli Wilde explains in this lesson, facing objections is an inevitable aspect of becoming a successful closer.
Getting past a problem could make the difference between making a sale and just wasting time on the phone.
Eli teaches you how to close sales using frameworks and patterns, so you'll be ready to handle any objections that may come up. He also gives you a slide you may use at work to deal with objections.
You'll be well on your way to making sales and closing deals after you've mastered the art of handling objections.
Module 6: Becoming A Professional Inbound Closer:
Closing with Eli – Part One (video)
Start Here – You Must Watch This To Pass (pdf and video)
Did you pass? Exclusive Here's how to get access to the Closers and Owners Network (pdf and video)
The Importance of Mentorship and Growth as a Closer: An Exclusive Interview with Payton (PDF and Video)
Making Your Inbound Closer Profile Bio (BONUS TEMPLATE) (pdf and video)
Module 6 Summary
As you complete the training in Module 5, the final module will become available. This extra module will help you become ready to become a skilled inbound salesperson. A summary video featuring Eli Wilde is provided here. In addition, you must watch one video to get certified.
You will be directed to a video page with instructions on how to enter the Closers and Owners network once you have passed the certification.
Also included is a bonus, exclusive interview with Payton Welch about how mentoring and professional development are important for salespeople. They also provide templates for creating a strong inbound marketing profile.
Moving on, let's discuss this course's benefits and drawbacks.
Inbound Closer Pros and Cons
Pros
The one-time pricing of $97 is completely fair and reasonable.
Beginning this course requires no prior knowledge or training.
Because of his extensive background in telemarketing and deal-closing, much of what Payton teaches is grounded in practical experience.
They offer a variety of resources, including webinars, PDFs, and mp3s, to help you close big sales.
There is a helpful group on Facebook where you can work on your closing skills and get answers to any questions you may have from the staff and other members.
A 100% lifetime money-back guarantee is a great perk.
Cons
There is a lot of pressure to keep up a high closing rate in inbound sales because of how competitive the industry is.
Although successful, inbound closure does not guarantee a passive income.
The sales pitch oversells, is unclear, and omits key information about the nature of the company.
Online reviews and comments on Inbound Closer tend to be negative.
The pipeline includes additional high-ticket upsells.
Some of the claims stated are overly optimistic, especially considering the complexity of the business strategy.
You Might Also Like:
Can You Make Money With Inbound Closer?
One of the main selling points of the "Inbound Closer Program" is the potential to make money.
According to the founders of the program, individuals who complete the training and implement the strategies outlined in the program can earn up to six-figure salaries from the comfort of their homes.
This has led to a surge of interest from individuals who are eager to learn more about the program and its profit potential.
The program says it has a proven method that has helped thousands of people around the world become financially independent. The core idea behind the program is that businesses are always on the lookout for high-value clients but often struggle to find them.
This is where the skills of an inbound salesperson come into play. By getting good at the techniques taught in the program, people can help businesses find and keep high-value clients, which can bring in a lot of money for them.
The "Inbound Closer Program" claims to be suitable for anyone who is willing to put in the effort and has the desire to succeed. This includes individuals who have no prior experience in sales or marketing.
The program says it will give people all the training and help they need to learn the skills they need to be successful in the industry. But it's important to remember that, in the end, the success of any business depends on things like market demand, competition, and personal dedication.
The "Inbound Closer Program" might give people the tools and knowledge they need to succeed, but it doesn't guarantee that they will. It is up to the individual to put in the work and implement the strategies effectively to achieve financial success.
Is Inbound Closer a Scam?
People online have both praised and criticized the Inbound Closer Program that Taylor and Payton Welch created.
While some consider it a revolutionary way to earn a stable income, others view it with suspicion, doubting its credibility and authenticity. So, is the Inbound Closer Program a scam? The answer is no, but it does have its red flags.
The first notable red flag of the Inbound Closer Program is its promise of quick riches. The program is advertised as a way for anyone to make thousands of dollars in a few weeks, even if they don't have any training or experience.
However, it is important to keep in mind that any legitimate career or business opportunity takes time, hard work, and persistence to achieve success. Therefore, the promise of overnight success raises doubts about the authenticity of the program.
Also, the program does a lot of aggressive advertising on social media, which makes people question whether or not it is real. While legitimate businesses and programs use social media to advertise themselves, it is the way in which the Inbound Closer Program markets itself that is concerning.
The program uses high-pressure sales techniques, a false sense of scarcity, and testimonials from people who may not have used the program. The Inbound Closer Program's use of these strategies, which well-known con artists have previously employed, may indicate that the program's delivery is not entirely transparent.
Despite these red flags, the Inbound Closer Program does have some positive aspects. For example, it teaches people how to do things like sales and marketing, which could help them if they want to work in those fields. Also, some people have said that the program worked for them, which suggests that it may have some value.
On the other hand, if you're a beginner looking for the best way to make passive income online, there are other, better, and cheaper ways to do it. At the end of this review, we'll tell you about a good alternative to Inbound Closer.
Final Thoughts
After looking at the program and what it has to offer, it's clear that Payton and Taylor Welch put a lot of thought into making it a useful tool for people who want to improve their sales skills.
Their program is based on real-world examples and experiences that the Welches have picked up as successful salespeople over the course of their careers.
The thoroughness of the information is one of the most impressive things about the "Inbound Closer Program." The program covers everything from sales psychology and mindset to sales basics like prospecting, qualifying leads, and closing techniques.
Also, the program has practical worksheets, templates, and exercises that help sharpen the skills needed and give a plan for closing inbound sales deals.
The program also places a heavy emphasis on continuous learning and improvement, which is motivational for those looking to take their sales career to the next level.
The program encourages people to keep an open mind and be interested in new ways of doing things. It also stresses the importance of being consistent and having a clear understanding of the sales process as a whole.
While there are criticisms of the "Inbound Closer Program—those who argue that the program doesn't adequately address the unique challenges that come with closing inbound sales deals, for example—it is clear that the program has successfully helped many aspiring sales professionals transition into successful closers.
In conclusion, it is a great resource for individuals looking to improve their sales skills and become more effective sales closers, and although inbound marketing might be helpful for many people, it may not be the ideal choice for others.
Because of the competitive nature of the sales industry and the intense pressure that comes with closing deals, not everyone has what it takes to be a good closer.
But there's no need to fret; we'll also provide a legitimate alternative that may be just what you're looking for. Find out more about this opportunity below…
A Better Alternative
The sad truth is that unfortunately most of the programs promising to help you make money online are scams. I can say that confidently after exposing over 500+ of them here on this blog.
But the good news is that even though most of them are indeed scams, there are actually some very good programs in amongst them - some programs that can truly help you to earn money.
And out of all of the legit programs I've seen, the one I would recommend the most to anybody looking to get started online is Commission Academy. In my own opinion, that's the best place to start.
At Commission Academy, you'll be provided with everything you need (including the training & tools) to begin earning real money by promoting products or services for companies like Amazon online.
The best part is that there's literally no limit on the amount you can earn with it & the process is pretty simple which means that it's absolutely perfect for people that don't have much experience.
Some wealthy affiliates even earn as much as 5-figures per month... Or more!

I mean don't get me wrong, that kind of money won't just fall into your lap without doing any work... But the harder you're willing to work at it, the more you stand to earn with it.
So if you're looking to get started but don't know which route you should go down or which program you should join (and don't want to waste money on bogus things that don't actually work), then I'd highly recommend checking out Commission Academy first. You can learn more about it here.