The JVZoo Academy which has been put together by a guy named Sam Bakker is certainly set to create waves as it's the world's first online income system that's actually been endorsed by JVZoo themselves. That's a pretty bold statement.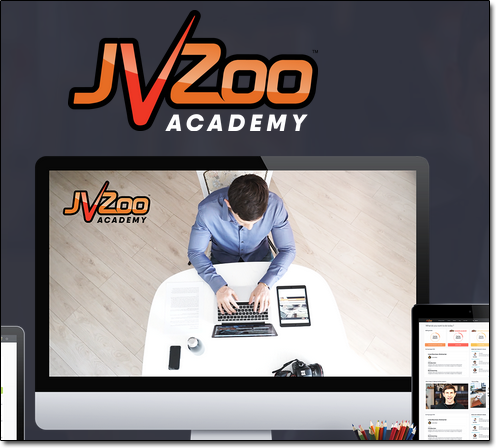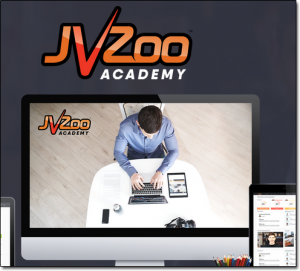 To sum the product up in a sentence it's kind of like a JVZoo version of the CB Passive Income product which was created by Patrick Chan & endorsed by ClickBank.
Basically, getting your product endorsed by JVZoo themselves is no small feat so there's definitely got to be some substance to this product, but is it really going to help you replicate Sam Bakkers 8+ million dollar business?
What Is JVZoo Academy?   |   What Training Do You Get?   |   How Much Does JVZoo Academy Cost?   |   Should You Buy JVZoo Academy?   |   A Better Alternative
What Is JVZoo Academy?
If you're looking into purchasing this product then chances are you've already tried your hand at affiliate marketing and have an idea as to what JVZoo actually is, but just in case you don't then firstly let me explain it to you.
JVZoo is basically a marketplace for digital products that connects sellers with affiliates (people who promote the seller's products for a commission). It's completely free to sign up to JVZoo so anyone can join & begin promoting the products found in the marketplace to earn themselves commissions.
The problem though is that it's not quite as easy as signing up, sharing the links & becoming an overnight millionaire. There are all sorts of different factors that determine your success with affiliate marketing and, to be honest, it can be quite a struggle.
That's where the JVZoo Academy comes into play because Sam Bakker is aware of the struggle many new affiliate marketers face & has decided to launch his own product that teaches you how to become successful by promoting products within the JVZoo marketplace.
And Sam Bakker isn't just somebody that's turned up talking the talk trying to part you with your cash, he's a real JVZoo "guru" that's been there and got the t-shirt. In fact, over the years he's actually generated a whopping $8 million dollars in commissions through JVzoo so it's fair to say he walks the walk.
What Training Do You Get?
The JVZoo Academy training is targeted at a bunch of different audiences, but the "big bucks" training is more geared towards those who are looking to use the network to actually go ahead & launch their own product.
Don't get me wrong there is plenty of training on promoting products as an affiliate too, but ultimately the push of the product is to teach you how you can create your own product & how you can create an explosive launch for quick-fire commissions.
It's said to share the exact techniques that one particular JVZoo member used to generate over $90,000 in less than 7 days, and whilst that sounds like an extremely bold claim keep in that mind that this product is JVZoo endorsed so the chances of that being make-believe are pretty slim. This is the real deal.
The interesting thing about the JVZoo Academy product is that Sam claims he's held nothing back. Inside the member's area you'll be provided with countless amounts of case studies so that you can actually see first hand that his advice provides results, which I appreciate because at the end of the day you don't want to be wasting time taking action on advice that you can't be sure is even going to guarantee results.
The JVZoo Academy is by no a means a product where you're ditched with a bunch of videos & left to get on with it. You're provided with bundles of information in various different forms including easy to digest cheat sheets, access to community support & even on-going monthly upgrades to bring you more information on top of what you already get when you first join.
To summarise, here's what the 4 core modules inside of JVZoo Academy consist of:
Fundamentals
In this module, you'll basically learn how to make the best use of JVZoo to achieve maximum profits.
Business Foundations
In this part of the training Sam will literally teach you how to build your own successful online business (as an affiliate marketer OR product creator) and most importantly he'll share techniques that will help you to make it sustainable.
Selling Your Own Products
The clues in the title of this one, but in this module, you'll learn exactly how to pick a niche, how to create a high-converting product for your chosen niche & how you can leverage JVZoo to generate maximum profits per launch in the shortest timeframe possible.
Promoting As An Affiliate
In this module, Sam shares his tips on finding the offers that will generate you the most income as well as sharing the techniques that he personally uses to create powerful affiliate campaigns.
How Much Does JVZoo Academy Cost?
During the initial 7 day launch period of the academy product itself, it will be sold at a one-time fee of $197, and that fee will give you full access to everything including all of the future updates (and the 2 offers mentioned below).
However, once the initial launch period is over the product will be sold for a recurring monthly fee instead, but at the moment details as to what that fee will be haven't been released. My guess is that Sam is waiting to see how the launch performs before he makes a final decision on the price.
On top of the JVZoo Academy product itself, Sam is also launching 2 other offers alongside it to give you the opportunity to get even more training. He claims that despite being "additions" they pack enough material to be entire standalone courses.
60 Day Action Plan – $97
This is the first of the 2 additional products that Sam is offering & this product is designed to basically help you stay on track & keep focused on your efforts rather than getting distracted. Sam says it's similar to having your own "butt-kicking coach" (his words, not mine) and if you purchase this course then you'll basically be sent an "action plan" each day that you must complete.
I have a feeling that many people will overlook this product because primarily people will be focused on the stuff that makes them money as opposed to keeping focused, but take it from me learning how to keep focused is very important. Learning the "methods" is one thing, but learning to discipline yourself to actually implement them is another.. I believe this could be a very valuable product.
Live Coaching – $197
If you purchase this product then you'll get 6 weeks of live coaching from Sam Bakker himself. Based on the low price tag it's clear that this won't be 1-on-1 coaching, my guess is that it will be done via community webinars but nevertheless it's a valuable addition if you're looking to get "insider" tips and possibly even have the chance to ask Sam questions directly.
You Might Also Like:
Should You Buy JVZoo Academy?
Whilst JVZoo Academy is definitely a high-quality product backed by JVZoo themselves, I do feel that there's a specific audience who will get the most value out of this training.
With regards to the affiliate marketing side of the training, I feel that it's geared more towards people who have previously tried affiliate marketing and maybe made a little bit of money but overall haven't found a great deal of success as opposed to being targeted to total newcomers who haven't even previously heard of affiliate marketing.
For the total newbie, I think that this product may just be a little bit too advanced, and that whilst the JVZoo academy is a good product I think there are better alternatives out there for bridging that initial gap of getting started with affiliate marketing, such as this product for example.
On the JVZoo product creation side of things though I feel that this product is flat out awesome, and if you do have the intention of launching a product on JVZoo (or don't but would like to find out how) then I'd probably say that going through the JVZoo Academy training beforehand is an absolute must.
Overall JVZoo Academy seems like a pretty good training packaged that's been reasonably priced, and with the backing of JVZoo themselves I'm sure it's set to absolutely explode no doubt pushing even more millions into Sam's bank account, and hopefully, as a result of the training, we'll see several new millionaires surface too.
A Better Alternative
The sad truth is that unfortunately most of the programs promising to help you make money online are scams. I can say that confidently after exposing over 500+ of them here on this blog.
But the good news is that even though most of them are indeed scams, there are actually some very good programs in amongst them - some programs that can truly help you to earn money.
And out of all of the legit programs I've seen, the one I would recommend the most to anybody looking to get started online is Commission Academy. In my own opinion, that's the best place to start.
At Commission Academy, you'll be provided with everything you need (including the training & tools) to begin earning real money by promoting products or services for companies like Amazon online.
The best part is that there's literally no limit on the amount you can earn with it & the process is pretty simple which means that it's absolutely perfect for people that don't have much experience.
Some wealthy affiliates even earn as much as 5-figures per month... Or more!

I mean don't get me wrong, that kind of money won't just fall into your lap without doing any work... But the harder you're willing to work at it, the more you stand to earn with it.
So if you're looking to get started but don't know which route you should go down or which program you should join (and don't want to waste money on bogus things that don't actually work), then I'd highly recommend checking out Commission Academy first. You can learn more about it here.