You'll have no doubt heard about the Amazon Kindle, its utility and its money-making aspects too. K Money Mastery is a seemingly good opportunity to earn some online income and I am sure that most of you might have already heard about this program.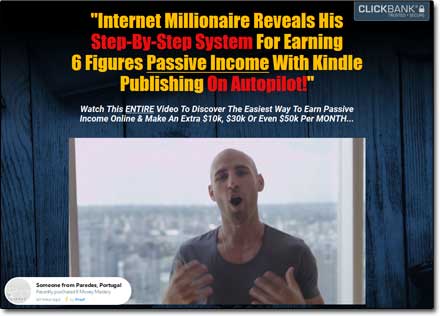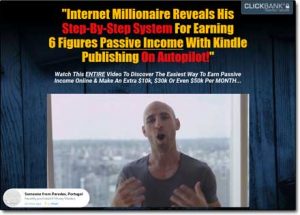 But first, we need to see whether or not K Money Mastery is a scam or a legitimate program, and does it really pay back in consideration to the time and effort required to get things done on this platform?
To find that out I've put together this thorough K Money Mastery review that explains what this service has to offer, what the future holds for the Kindle business and how legitimate is K Money Mastery itself.
What Is K Money Mastery?   |   Kindle Overview   |   How Does K Money Mastery Work?   |   The Positives   |   The Negatives   |   Is K Money Mastery a Scam?   |   A Better Alternative
What Is K Money Mastery?
If you are going to start a business, you have to know the basics and attain a good understanding of how the business works. In the long term, you not only need to know how to kick off but to excel and expand as well.
Money making is arduous. It was never easy and it never will be, no matter what anyone says to you. Bookselling is a business too and if you have to get it going with Kindle, you need to learn how to make it work and K Money Mastery basically promises to help you with exactly that.
You're told that you will make money if you invest a bit of your time into understanding how Amazon Kindle can be your way out of all your financial crucibles. It will allegedly help you make money by teaching you the art and science of what the founder, Stefan James Pylarinos, calls "Kindle milking".
K Money Mastery is a course which trains people for the Kindle bookselling business. It is a brainchild of the Project Life Mastery blogging fame, Stefan James. Stefan has minted money with Amazon Kindle and later he launched the K Money Mastery program which is basically a step-wise training course for those who wish to get into this business of selling e-books on Amazon Kindle.
This course has been designed to acquaint the novice entrepreneurs with the art and science of bookselling with Kindle. This course is based on the notion that people can earn up to six figures passive income by just selling books on Kindle.
An Overview of Kindle
To recall, Kindle was launched in the year 2007 by the most credible and well-known web marketplace, Amazon. Kindles allow their users to search through a huge collection of e-reading material inclusive of books, magazines, newspapers and now audiobooks as well.
You can search for whatever you like and get it from kindle, purchase it and read whenever you like. But Kindle is a money-making tool too. On the flip-side of every convenience for a consumer, there is an opportunity for a seller.
Kindle allows you to publish your e-books and other readers online without getting them printed or published by an expensive and conventional distributor. But who said selling books is easy? The most problematic question is, who will write the book? Well, that's actually not so problematic in the modern age when outsourcing is really common. The actual issue is, how to sell the book? And that is where K Money Mastery jumps in.
How Does K Money Mastery Work?
K Money Mastery is an online course which means you have to subscribe to it for a one-time fee which is $97. For this sum, you will become a regular member of the course and will have access to videos and other training materials which will teach the marketing and sales strategies for bookselling.
Basically, what matters for making good money on Kindle is the ranking of your book. Keeping the ranking up and beating the competition is very important if you are to succeed in this business.
There is one downside of the regular membership. If you do not pay for an upsell and subscribe to a particular premium facility, you will have no community or platform to put forth your queries and you will be on your own. If you take the offer for Full Disclosure Membership which will cost you $47 a month, you will get video updates as well as membership of a private group on Facebook which you can use to communicate with other Kindle sellers.
There is also another premium offer which lets you have a special training session for dealing with virtual assistants, management, and work scaling. The regular membership is sufficient to learn the basics and understand how to make a start, to say the least… But realistically if you want to fully succeed then the 2 additional upsells are essential which means the program could quickly get quite costly.
The Positives
The positive of this course is that you have a one-month money-back guarantee. If you believe that the course isn't working out for you and you need to withdraw, you can always avail this offer.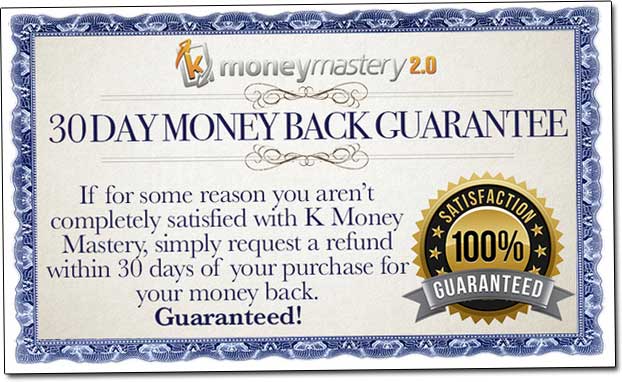 The Negatives
The most important part of a business is marketing which this particular course focusses on. It teaches you how to sell your e-book online using the Amazon Kindle service. There is one big negative for K Money Mastery though. It doesn't teach the other essential component of business, product making.
The course is completely focused on getting everything outsourced and making money by bookselling even if you can't write to save your life. It teaches nothing about writing. You can always get a book content prepared and its cover made by a freelance service provider but if you know nothing at all, you will just make a blind bid by relying on your marketing strategy in the long run.
Heavily Based on Anticipation
The competition on Kindle is ever increasing but its popularity which soared till 2011 has stagnated & begun to shrink over the past few years. If this keeps up, this course may not be a perpetual source of money-making. It will be effective up until Kindle continues to have the vast customer base that it currently caters but if it is replaced or its popularity continues to deteriorate, it may not be as beneficial in the future.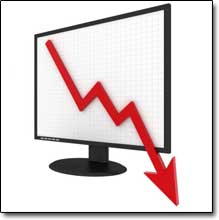 Is K Money Mastery a Scam?
K Money Mastery is definitely not a scam. It's a legitimate program & if you're interested in producing & selling e-books through the Amazon Kindle store then it could certainly help you do exactly that.
What it shouldn't be seen as though is a get-rich-quick opportunity or anything like that because whilst yes, it can indeed help you make money it's unlikely to come thick or fast. The truth is that initially for the first few months (or even years) you could end up at a loss. Selling e-books – especially outsourced ones involve an awful lot of trial & error.
The other downside is that as I mentioned earlier in this review there are a couple of subscription-based upsells hidden away which means to get the full potential out of the program you'll be required to pay more money & it could end up getting pretty costly… Especially if you're not able to make money for a while.
For those reasons, despite the course being legit I still won't be recommending it because I personally believe there are better ways to make money online. I also don't believe it's a good idea to get into an industry which seems to be on the decline either (which Kindle looks to be).
One of the best ways to make money as far as I'm concerned is affiliate marketing – there's much less risk, it's way easier to get started with & you can learn about it for free over at Commission Academy. It's the exact same way that I personally make most of my own money online & I'd highly recommend it to anybody.
But anyway whatever you decide to do I just hope my review here has given you a better insight into how the K Money Mastery course works & if you do happen to have any further questions about it don't hesitate to leave them below. As always I'll do my best to get back to you as quickly as possible.
A Better Alternative
The sad truth is that unfortunately most of the programs promising to help you make money online are scams. I can say that confidently after exposing over 500+ of them here on this blog.
But the good news is that even though most of them are indeed scams, there are actually some very good programs in amongst them - some programs that can truly help you to earn money.
And out of all of the legit programs I've seen, the one I would recommend the most to anybody looking to get started online is Commission Academy. In my own opinion, that's the best place to start.
At Commission Academy, you'll be provided with everything you need (including the training & tools) to begin earning real money by promoting products or services for companies like Amazon online.
The best part is that there's literally no limit on the amount you can earn with it & the process is pretty simple which means that it's absolutely perfect for people that don't have much experience.
Some wealthy affiliates even earn as much as 5-figures per month... Or more!

I mean don't get me wrong, that kind of money won't just fall into your lap without doing any work... But the harder you're willing to work at it, the more you stand to earn with it.
So if you're looking to get started but don't know which route you should go down or which program you should join (and don't want to waste money on bogus things that don't actually work), then I'd highly recommend checking out Commission Academy first. You can learn more about it here.