Motor Club of America (alternatively known as just MCA) is a network marketing company that offers various roadside assistance packages, along with a business opportunity through which you can allegedly earn a good extra income from home.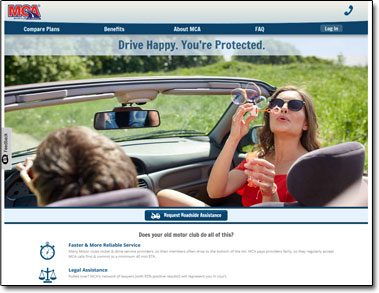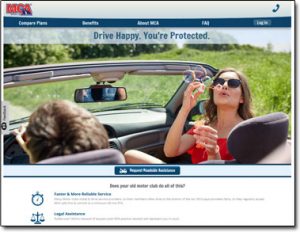 They lead you to believe that their business opportunity will provide you with complete financial freedom & that you can simply register, share & profit…
But is it actually legit or is Motor Club of America a scam that'll just end up costing you money rather than helping you make it?
Thankfully if that's what you've been wondering then you've landed in the right place to find out because I've taken a closer look into it all & in this review I'll be uncovering everything you need to know including of course whether or not you can truly make any money with it.
What Is Motor Club of America?   |   How Does Motor Club of America Work?   |   The Compensation Plan   |   Can You Really Make Money?   |   Is Motor Club of America a Scam?   |   A Better Alternative
What Is Motor Club of America?
As I briefly touched on above Motor Club of America is a company that offers various roadside assistance packages to residents of both the USA & Canada. These packages include things like breakdown cover, legal defence, car rental coverage & all that good stuff…


The company itself was actually founded way back in 1926 & alongside the membership packages, MCA also provides an attached business opportunity through which you can sign up as an "associate" & earn commissions by promoting the packages to others…
Plus if you happen to recruit other associates into the company who also decide to sell the packages as well you can also earn some commissions from their efforts too since it all operates on a network marketing compensation plan.
But it's worth pointing out though that the business opportunity, like the packages, is also restricted to residents of the USA & Canada… So if you reside elsewhere then, unfortunately, MCA won't be any good for you (tip: try Commission Academy instead).
And I know what you're probably wondering right from the off… Is the whole MCA thing just a pyramid scheme?… Well, it might initially seem that way since you're recruiting others and then making money when they recruit others & so on… But I can point out right from the off that MCA is actually NOT a pyramid scheme since they do have legitimate high-quality products in place.
However, that doesn't necessarily mean I will be recommending Motor Club of America to you because as far as I'm concerned despite it being technically legit there are still quite a few problems with it which you'll soon see in this review…
How Does Motor Club of America Work?
Okay so basically in total Motor Club of America sell 2 roadside assistance membership packages – one costs $9.95/month & the other costs $19.95/month but both come with a double first & last month fee…

This means that if you go for the $19.95/month package then your first & last month will cost $39.90… Similarly, if you went for the $9.95/month package instead then your first & last month would cost $19.90.
Now I'm not going to go too in-depth on what the memberships themselves contain since all that information is readily available on their website, but basically they pretty much come with the following things:
24 Hour Emergency Road Service and Towing
Legal Defence Coverage
Emergency Travel Expense Reimbursement
Medical Expense Benefits
Worldwide Travel Assistance
And obviously, as you can imagine the "Total Security Plan" (the more expensive one) provides you with more stuff overall so ultimately this is the plan customers of MCA will be pushed into purchasing.
The important point though is that you do not need to purchase either of these plans to participate in the business opportunity – at least not to the best of my knowledge. Instead, you can sign up for free & you can qualify as an "Active Associate" providing you meet any of the following criteria shown below: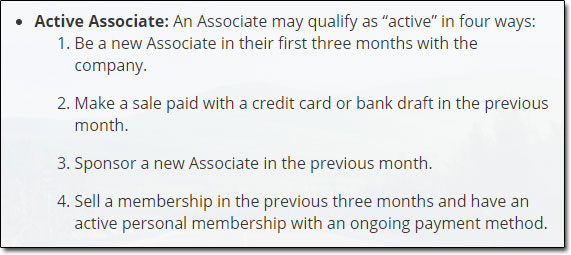 Then once you're qualified an "Active Associate" this means that you can promote the MCA membership packages and earn commissions of up to $90 per sale on any sales you successfully manage to make.
The reason they pay up to $90 per sale upfront is that they're obviously hoping that the member you referred will stick around & keep paying their membership fee but know that if they don't then your commission could be reduced or taken back from you.
Unfortunately, this actually happens quite a lot & returned commissions seem to be quite common with MCA, but that's likely because rather than promoting MCA for the value of the membership packages many of the associates "hype it up" and sell it simply as an opportunity to earn a ton of easy money (which it's not at all).
Some of the associates have even created systems like the Get Weekly Paychecks system to increase the number of people they can recruit but ultimately people who join up through those things just find themselves disappointed & file a chargeback which means boom… Your commissions get pulled back.
Anyway, there's a little bit more to the compensation plan than that so I'll run over it a little more in-depth…
What Is MCA's Compensation Plan?
As I mentioned above you can earn up to $90 per sale at MCA, but you can't do that right off the bat. Instead as a new associate, you'll be restricted to earning $80 per sale & this commission amount will only increase if your weekly sales volume increases.
Basically, for every 5 members, you recruit per week your commission amount increases by $2 and this is capped at a maximum of $90… Then at the end of the week, it resets back to $80 ready for the next week…
So, for example, lets say you make 5 sales in 1 week – you'll now have unlocked $82 commissions on those sales. Then if you go on to make 10 sales that week, you'll have unlocked $84 commissions on those sales… This happens all the way to $90, then boom – come the end of the week the counter gets reset and you've got the hit the targets again the following week.
That part of the compensation plan is what MCA plan call their Direct Commissions (it refers to the commissions related to the membership package sales that you make personally).
Alongside that their compensation plan also has something called Override Commissions & these are basically the commissions that are paid to you from sales made by the associates that you've referred.
So if you've referred other associates into MCA (people that are selling the MCA packages like you) then you can earn extra money from their efforts without having to actually sell any packages yourself.
Here's how the Override Commissions structure looks:
Level 2 (people you personally referred) – earn $6 from every membership package sale they make
Level 3 (people your level 2 members referred) – earn $1.32 + $0.66/month for every sale people on this level make
Level 4 (people your level 3 members referred) – again earn $1.32 + $0.66/month for every sale people on this level make
Also, it's worth pointing out that the $0.66/month will only keep getting paid out for as long as the customer remains active. As soon as they cancel their billing the commission will stop getting paid.
Now onto the important part…
You Might Also Like:
Can You Actually Make Money With MCA?
The truth is that yes, you can indeed make some money by promoting Motor Club of America – but the big problem is that unless you're already an expert at marketing then, in all honesty, you're likely going to struggle.
You see as much as I don't like network marketing, I'll admit that MCA does provide a fairly decent compensation plan… But sadly, in my opinion, they don't provide an overly good system or decent training to help you get started.
This means that whilst the potential is there for you to make money with the Motor Club of America, ultimately you'll probably just end up feeling "stuck" wondering how to actually promote the business.
I mean sure, they do teach you some methods – such as posting about it on social media… But take it from me these are not overly effective methods & they are unlikely to generate you any sales… They certainly won't see you generating enough sales to achieve "financial freedom" as they promised.

And the other issue I noticed is that MCA promise you'll be provided with your own website as an associate… But that's not really what they provide you with. Firstly the page is hosted on their servers so it's never "yours" at all… And secondly, the only 2 things they allow you to do with "your website" is add a photo & an inspirational quote…
Like I say as far as I'm concerned the compensation plans decent but they're really lacking on the tools & training front… It's unfortunate really because otherwise there could have been some good potential with it…
Is Motor Club of America a Scam?
It's not a scam by any means – it's a legitimate company that provides high-quality roadside assistance membership packages & a business opportunity through which you can earn extra money by promoting the company…
However, there are indeed a few "scammy" systems which have been created by associates of MCA such as the Get Weekly Paychecks system which in my opinion kind of just turn the whole thing into a pyramid scheme.
So whilst MCA itself is technically legit, if you do get involved with it then you should be very careful about any 3rd party "systems" that claim to help you promote it because many of them are NOT legit.
Like I say though, ultimately unless you're already an experienced marketer you're probably going to struggle to make money with the MCA business opportunity because the training isn't all that great.
Therefore overall I am not going to be recommending it to you as a business opportunity because in my opinion there are simply better alternatives which will give you a better chance of seeing success such as Commission Academy for example.
But hopefully, my review here has given you a good insight into the Motor Club of America program as a whole & hopefully you can see why I've decided to come to that conclusion. If you do happen to have any further questions or comments about it though then don't hesitate to leave them below & I'll get back to you as quickly as I can.
A Better Alternative
The sad truth is that unfortunately most of the programs promising to help you make money online are scams. I can say that confidently after exposing over 500+ of them here on this blog.
But the good news is that even though most of them are indeed scams, there are actually some very good programs in amongst them - some programs that can truly help you to earn money.
And out of all of the legit programs I've seen, the one I would recommend the most to anybody looking to get started online is Commission Academy. In my own opinion, that's the best place to start.
At Commission Academy, you'll be provided with everything you need (including the training & tools) to begin earning real money by promoting products or services for companies like Amazon online.
The best part is that there's literally no limit on the amount you can earn with it & the process is pretty simple which means that it's absolutely perfect for people that don't have much experience.
Some wealthy affiliates even earn as much as 5-figures per month... Or more!

I mean don't get me wrong, that kind of money won't just fall into your lap without doing any work... But the harder you're willing to work at it, the more you stand to earn with it.
So if you're looking to get started but don't know which route you should go down or which program you should join (and don't want to waste money on bogus things that don't actually work), then I'd highly recommend checking out Commission Academy first. You can learn more about it here.