You've likely already heard about myEcon as this popular business has been in the game for over a decade & to be honest I'd been thinking about writing a neutral myEcon Review over the last couple of months but – for one reason or another, I just couldn't find enough time. This is something way different from the usual money-making schemes. It required in-depth research to ensure the credibility of the information I found.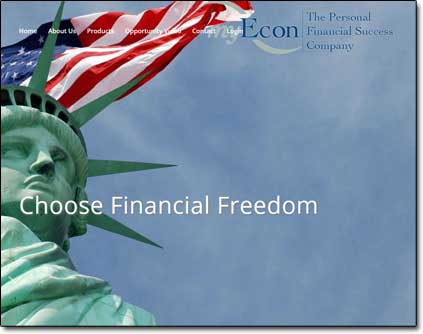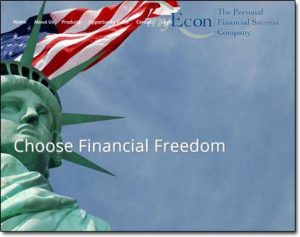 As a result of its extended advertisement campaign, myEcon is spreading its message across the globe with greater energy than ever before. But you can't trust anything without having enough evidence supporting the claims. If you've also come across such an advertisement then don't make haste in signing up.
Is myEcon a scam? Does this website guarantee some financial success? What are the things you don't know before signing up with this website? Let's first have a look at what this website claims and then dive deeper to reach the truth.
What Is myEcon?   |   How Does myEcon Work?   |   Is myEcon a Scam?   |   A Better Alternative
What Is myEcon?
Since the birth of mankind, the accumulation of resources has been the prime target for most of the people on earth & it still holds true even today. Money is something everybody longs for. Financial success has always served as the major determinant of a person's lifestyle and position in society. myEcon, since 2005, has been allegedly working on new methods to help people achieve financial success.
The website claims to offer multiple services which include Cash Flow Management, ID Defender, Cash Back Mall, Road Assure, and more. These services have varying prices. For instance, ID defender features a price range from $7.99/month to $14.95/month. This is basically an updated antivirus to protect your system from malware and virus.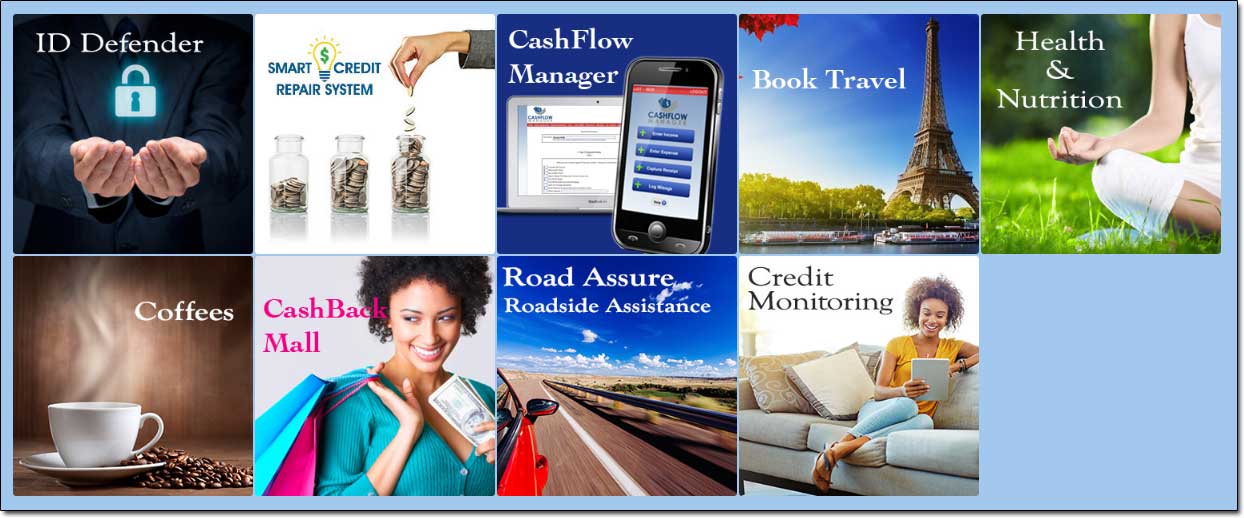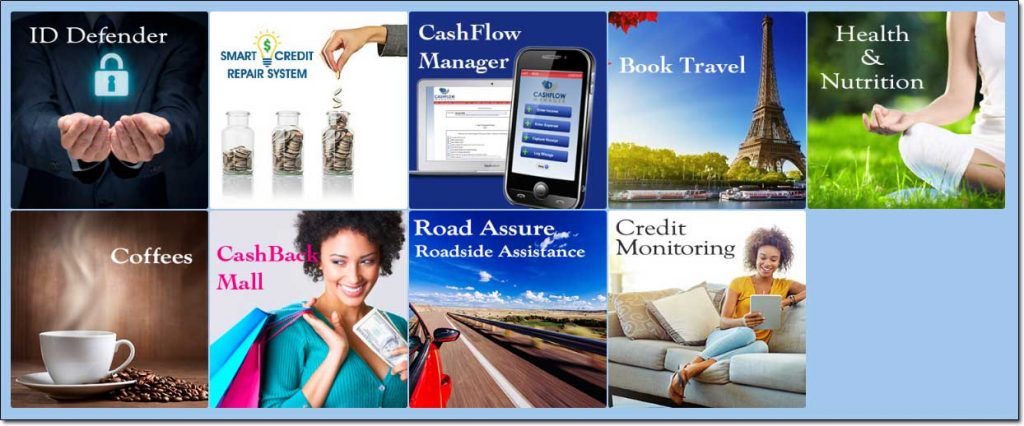 To assist you with better organization of the expenses of your business, the CashFlow Manager plays a vital role, as per the claims on the website. It is available for $10.95/month… But the most interesting and misfit offer is the coffee! I mean, the website itself claims the provision of the tools for financial assistance then what role does coffee play in this regard?
Maybe, since financial management is often all about dealing with a constant headache the coffee is there to help you get rid of mental tiredness… LOL.
Similarly, there are more offers which in my opinion don't link with financial management. This is why I had to spend much more time in finding the truth behind this website & seeing what's really going on.
I was actually surprised at the results of my research. It wouldn't have been surprising had it been a typical single page website containing an overhyped video making huge claims. myEcon doesn't actually look any of those scam pages but still, it was disappointing to know how this platform worked.
How Does myEcon Work?
As the content of the website advertises genuine services to help financial assistance, most of the visitors anticipate something helpful in the right direction. But the truth is, myEcon doesn't actually serve the purpose. This is yet another MLM based platform. Like many online money making programs, this one also tricks you into Multi Level Marketing.
The Real Business
The website claims to help your financial matters by ultimately growing your income level and elevating your business. But the reality is that the myEcon platform tricks you into some other business. It doesn't have anything to do with your business or its financial affairs. It simply encourages you to bring in more members. This business is just all about becoming a recruiter for an online program or system.
Do You Really Get Something in Return?
On paper, the system promises amazing outcomes but in reality, no real returns will be achieved. MLM programs are often massively overhyped to lure you in like a beautiful maiden in the grassland during the pleasant summer days.
In the case of myEcon, the compensation plan is primarily based on the ranking system. I've seen some MLM programs featuring as much as 15 ranks but there are just 6 in this case. The calculations are complex though. The striking feature is that some ranks have been priced which means that you can purchase that position regardless of your experience and performance.
The rest of the system is similar to all other MLM based systems. The calculations are tough and complex and you can have a clear idea only after involving yourself in this activity and I'll never suggest you to do so.
Does It Really Work As Promised?
Most of my followers ask me about joining various MLM programs quite regularly, but they are often confused about how they actually work. I've repeated the term "on paper" twice in this review & I am 100% convinced that it doesn't work the way it appears on paper.
I'm not saying that they don't or won't pay you anything… My point is that you likely won't be able to recruit as many members as you need to earn something reasonable. It just doesn't happen! The reason is, in reality, it's a highly tough ask.
Let me share an example… I'm also running a page on Instagram offering watches and shoes. The page has over 100k follower from the entire globe. Guess how many of these 100k are real buyers? Not 10k, not 5k, not 1k. There are almost one hundred – yes, you read it alright! – 100 real buyers which means just one buyer per 1000 followers. I hope now you understand the reality of selling and marketing. I am talking about selling regular products! If you're trying to sell a malicious system which doesn't even offer what it claims, then you'll have to pray hard even for just one buyer from every 10,000 people. It is this tough, believe me!
Is myEcon a Scam?
I can't support the myEcon scam rumours because it would be an unnecessarily harsh conclusion, but having said that, I would stay true to my duty which is to guide you the right way. As far as the legitimacy is concerned, in my opinion myEcon is not a 100% legit platform because it doesn't really offer what it claims.
But still, it does technically offer an opportunity for you to make money… It's just that the opportunity is too hard to work for ordinary individuals. Even the experts often fail to succeed in this game of shady promotions.
Some people, on the other hand, make full use of their skills, expensive promotional programs, websites, and social media marketing to somehow make it work… But it's a big risk, to say the least. The reason I say that is because network marketing programs often require a fair bit of upfront investment (just like myEcon) – so if you don't pull it off you'll just end up spending more money than you actually ever manage to make back.
The better option, in my opinion, is to just join a legitimate program like Commission Academy instead. It's there that you'll get all the proper training & tools you need to build a proper income online, and there's no risk with that program either since it's free to join… That's why it's been one of my top recommendations for so long.
But anyway whatever you decide to do I just hope that this review helped you and gave you a better insight into how it all actually works. If you do still happen to have any questions about it though then don't hesitate to leave them below & I'll get back to you as soon as possible.
A Better Alternative
The sad truth is that unfortunately most of the programs promising to help you make money online are scams. I can say that confidently after exposing over 500+ of them here on this blog.
But the good news is that even though most of them are indeed scams, there are actually some very good programs in amongst them - some programs that can truly help you to earn money.
And out of all of the legit programs I've seen, the one I would recommend the most to anybody looking to get started online is Commission Academy. In my own opinion, that's the best place to start.
At Commission Academy, you'll be provided with everything you need (including the training & tools) to begin earning real money by promoting products or services for companies like Amazon online.
The best part is that there's literally no limit on the amount you can earn with it & the process is pretty simple which means that it's absolutely perfect for people that don't have much experience.
Some wealthy affiliates even earn as much as 5-figures per month... Or more!

I mean don't get me wrong, that kind of money won't just fall into your lap without doing any work... But the harder you're willing to work at it, the more you stand to earn with it.
So if you're looking to get started but don't know which route you should go down or which program you should join (and don't want to waste money on bogus things that don't actually work), then I'd highly recommend checking out Commission Academy first. You can learn more about it here.