The emergence of the internet has opened up a world of opportunities for individuals looking to make money online. One such opportunity is the online landlord business, which promises a steady stream of passive income.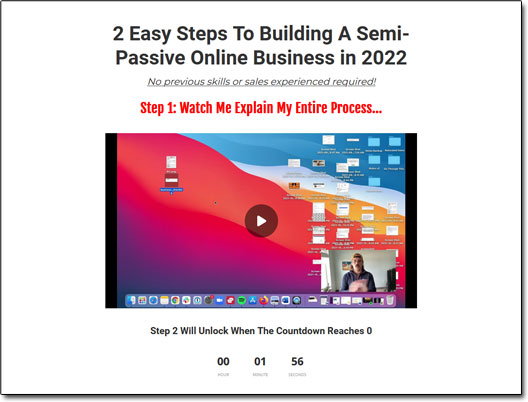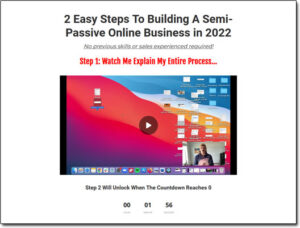 The Online Landlord Biz course had gained significant attention in the industry and was designed to assist people in setting up rentable digital properites; however, it is important to note that this program is currently inactive.
This review will provide a basic overview of what it entailed and offer a preferable alternative that can be used in its place to create an online passive income.
As the industry continues to evolve, it is important to stay informed. So without further ado, let's get right into it.
What Is Online Landlord Biz?
The Online Landlord Biz Course is a lead generation and ad agency program developed by Joshua T. Osborne and Sean Kochel.
This program aims to equip entrepreneurs and aspiring landlords with the knowledge and tools necessary to generate leads online and create successful rental property businesses.
This program covers various aspects of building a successful rental property business, including lead generation, online marketing, and establishing an effective rental system.
Who Is Sean Kochel?
Sean Kochel is a prominent figure in the world of online business, particularly when it comes to lead generation through powerful digital platforms like Google search and Facebook ads.
As the owner of Online Landlord Biz, he has built a reputation for delivering effective marketing strategies that help businesses generate high-quality leads and convert them into loyal customers.
At heart, Sean Kochel is a savvy entrepreneur with a deep appreciation for the power of innovation and technology. He has long been an advocate for leveraging digital platforms like social media and search engines to help businesses grow and succeed in the online marketplace.
Through his agency, he provides a range of services to clients, from comprehensive digital marketing campaigns to targeted SEO and PPC strategies that drive traffic and generate leads.
Who is Joshua T. Osborne?
Born and raised in the United States, Joshua began his career in sales and marketing. He quickly realized the potential of online marketing and started to invest his time and energy in learning everything he could about the field.
His passion and dedication led him to found his own digital marketing agency. Today, he is known as one of the foremost experts on lead generation and search engine optimization.
Together, Joshua T. Osborne and Sean Kochel aimed to develop a highly effective program that teaches entrepreneurs and businesses how to generate leads and grow their businesses online.
What Could Have Been Expected With The Online Landlord Biz Program?
Online Landlord Biz was a program designed to teach users how to effectively manage and grow their rental property business using online marketing strategies.
Unfortunately, as of today, the program is no longer active, as clicking on the link to this program takes you to a closed Facebook group that Joshua appears to manage.
While it is unclear why the program has been discontinued, it can be assumed that the creators may have moved on to other endeavours or decided to focus on other projects.
For those who were interested in the program, the sales training component would have been a valuable addition to their knowledge base. It is crucial for any business owner to understand the sales process and develop effective selling strategies to attract and retain customers.
The program would have likely taught users the fundamentals of sales, including the importance of understanding customer needs and how to effectively communicate the benefits of their rental properties.
In addition, the program likely would have included Facebook and Google Ads training. As Facebook and Google are two of the most widely used online advertising platforms, it is vital for any business to understand how to use them effectively to reach potential customers.
Users would have expected to learn how to create effective ads, target their audience, and track their results to optimize their campaigns.
Overall, while Online Landlord Biz is no longer available, users who were interested in the program can still benefit from learning about the training components it offered.
Learning about sales and marketing strategies is an essential aspect of running any business, and incorporating online marketing strategies can offer significant benefits for those looking to grow their rental property business.
You Might Also Like:
Final Thoughts
In the world of online business, it's important to find products or programs that work well and provide value to customers. That's why people turn to online reviews to help them make informed decisions. One such review is the Online Landlord Biz program review by Joshua T. Osborne and Sean Kochel.
After thoroughly reviewing the program, we've come to the conclusion that it's currently inactive, and as a result, we cannot recommend it. While it may have been effective in the past, it's important to note that online businesses are constantly evolving, and what worked a year or two ago may not necessarily work today.
Instead, we recommend affiliate marketing as a better alternative for those looking to start an online business. Affiliate marketing is a type of performance-based marketing where a business rewards its affiliates (i.e., marketers) for each customer brought in through their own marketing efforts.
It involves partnering with well-established companies and promoting their products on your website or social media, earning a commission on each sale made through your affiliate link.
Affiliate marketing provides several advantages over other online business models. For starters, it requires little to no upfront capital, and anyone can start regardless of their level of experience.
Also, with the advent of social media, it's easier than ever to reach a wide audience and generate traffic to your website.
Another significant advantage of affiliate marketing is that it's a relatively passive income stream. Once you've established your website and created content, your affiliate links can continue to generate revenue for you long after you've created them.
In conclusion, the Online Landlord Biz program provides valuable insights, but it's currently inactive, and we cannot recommend it.
For those interested in starting an online business, we recommend affiliate marketing as an alternative. With its low costs, flexibility, and passive income potential, it's an excellent choice for beginners and experienced entrepreneurs alike.
And below, you can learn more about a great training program to help you get started and jumpstart your affiliate marketing journey:
A Better Alternative
The sad truth is that unfortunately most of the programs promising to help you make money online are scams. I can say that confidently after exposing over 500+ of them here on this blog.
But the good news is that even though most of them are indeed scams, there are actually some very good programs in amongst them - some programs that can truly help you to earn money.
And out of all of the legit programs I've seen, the one I would recommend the most to anybody looking to get started online is Commission Academy. In my own opinion, that's the best place to start.
At Commission Academy, you'll be provided with everything you need (including the training & tools) to begin earning real money by promoting products or services for companies like Amazon online.
The best part is that there's literally no limit on the amount you can earn with it & the process is pretty simple which means that it's absolutely perfect for people that don't have much experience.
Some wealthy affiliates even earn as much as 5-figures per month... Or more!

I mean don't get me wrong, that kind of money won't just fall into your lap without doing any work... But the harder you're willing to work at it, the more you stand to earn with it.
So if you're looking to get started but don't know which route you should go down or which program you should join (and don't want to waste money on bogus things that don't actually work), then I'd highly recommend checking out Commission Academy first. You can learn more about it here.