The Real Estate Retirement Plan website (found at reretirementplan.com) promises to provide existing or soon-to-be retirees with an easy way to earn a fortune through the real estate market & "bump up" their retirement funds so that they can live more comfortably…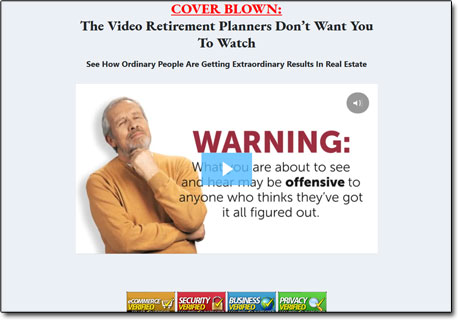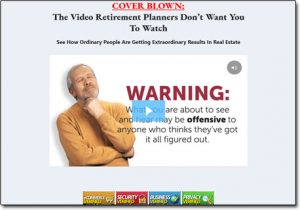 But other than hyping up the potential opportunity of making all of this so-called "easy money" the Real Estatement Retirement Plan website doesn't really explain much about how it all actually works or what it involves – and instead it forces you into handing over $97 to find out more, which has likely left you feeling pretty sceptical about the whole thing.
So what's the truth? Is it actually a legitimate way to bump up your retirement funds? Or is the Real Estate Retirement Plan a scam that's just set out to part you with your cash instead? Thankfully you've landed in the right place to find out as I've personally taken a closer look into it & in this review I'll be uncovering the TRUTH about how it all really works. 🙂
What Is Real Estate Retirement Plan?   |   How Does It Work?   |   Can You Really Make Money?   |   Why It Should Be Avoided   |   An Alternative   |   Is Real Estate Retirement Plan a Scam?
What Is Real Estate Retirement Plan?
As I briefly touched on above the Real Estate Retirement Plan (alternatively known as the RE Retirement Plan) promises to provide its visitors with a super easy way to substantially bump up their income ready for retirement.
Visitors are led to believe that they'll be getting access to some sort of lucrative "real estate" investments that will according to the website (and as shown below), generate them "extra-ordinary results".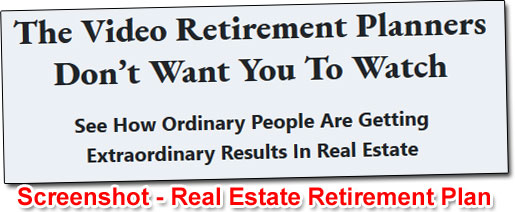 The site as seen above even goes on to state that retirement planners allegedly don't want people to watch Real Estate Retirement Plan's presentation… But why is that? Are they really sharing such a profitable secret?
Well in short the answer is sadly no, they're not.
In fact what I can tell you right from the off is that the Real Estate Retirement Plan is actually nothing but a scam & the truth is that the whole thing doesn't actually have anything to do with real estate – at least not in the brick & mortar sense anyway.
When they mention "real estate" they're actually referring to "online real estate", because the whole thing is actually just a front for an ecommerce training scam named My Ecom Club which tricks people into spending thousands on training that doesn't result in them actually making anything back.
So after handing over $97 to buy into the Real Estate Retirement Plan (which I don't recommend doing if you haven't already) what you'll actually find you've purchased is access to some poor-quality training on selling products online through Amazon & Shopify.
The creator is just targeting retirees using the "real estate" gimmick as he knows they've likely got some savings ready to spend – and after the initial $97 "entry fee" he hits his members with more fees, some of which run into thousands of dollars… And all the while he's just making money at their expense knowing that they'll likely never go on to make anything back.
But I'll explain more about that in greater detail below…
How Does Real Estate Retirement Plan Work?
So as I mentioned in the previous section of this review the truth is that there is no "real estate retirement plan" after all, the whole thing is just a front for an ecommerce training scam named My Ecom Club.
That means after paying the $97 via the Real Estate Retirement Plan website to "find out more" you'll just be left to find out that what you've actually bought is a training program on selling things via Amazon & Shopify.
And that's why the disclaimers on the Real Estate Retirement Plan website all make reference to the My Ecom Club program as shown below: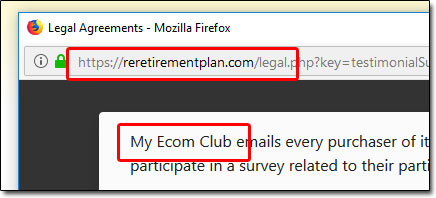 The "real estate" they're referring to have nothing to do with houses like you're tricked into believing – instead what they're referring to are product listings, as that's what the creator is calling "online real estate".
But Can You Make Money With My Ecom Club?
Okay so the Real Estate Retirement Plan website promises you an easy to obtain income and then it redirects you through (or should I say "tricks you into purchasing") the My Ecom Club… But can you make money with My Ecom Club?
Well the answer here is yes & no…
Yes it is possible to make money with the method taught via the My Ecom Club program (which is a method called dropshipping) however it is MUCH more likely that you will just end up spending money instead.
A quote (shown below) from their "Testimonial Disclosure" highlights that:

It states that 93% of people who responded to their survey reported back that they had made less than $500 since starting their store, and whilst that might not sound too alarming initially, what you should also know is that they likely spent thousands on actually getting it started in the first place.
…meaning that they've actually lost money, not made it.
You see the $97 fee that you're forced into paying to join the program isn't the only fee associated with it, and the truth is that it's actually just a "teaser-fee" to get you inside & get your details on file.
From there you'll just be fed more hyped-up information about how easily you're going to make money & then once they've got you hyped-up enough they'll hit you with a $1,997 fee to proceed as shown below: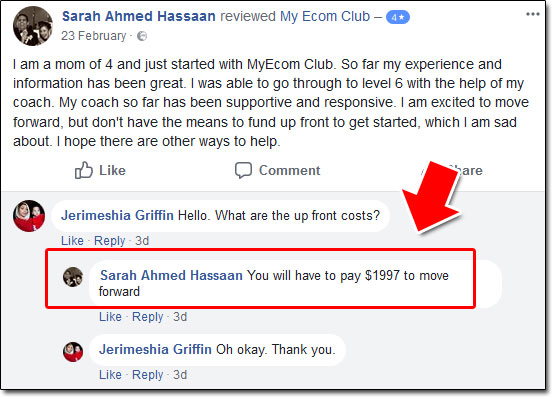 But as far as I'm concerned that's just a ridiculous amount of money to spend on a training program like My Ecom Club – especially when there are other legitimate places that teach better methods which you can get started with for free.
One of those legitimate place is Commission Academy.
So basically if you're looking to build up an income for retirement I would advise you just steer clear of the Real Estate Retirement Plan (which will likely just end up taking money from you) and join Wealthy Affiliate instead.
Or alternatively you could check out my other top picks for making good money online here.
The Reason I Say It Should Be Avoided…
I know I've mentioned a couple of times that the method that the My Ecom Club program teaches is actually legitimate (even though the program itself is primarily out to just take your cash), so you might be wondering why I'm advising against it…
Well the reason is because the method it teaches is something called dropshipping & this basically involves you selling physical products online but having them shipped directly from the supplier to the customer.
It's true that you can make money doing this & it's true that some people make VERY good money doing it – but as far as I'm concerned it's not the right place for a newbie to start (as mistakes can be extremely costly) and overall the success rate is very low.
Admittedly a lot of people are attracted to dropshipping because on the surface it seems great. You don't have to hold stock & you make the sales before you actually pay the supplier… That seems great.
But what they don't realize is that when you ship directly from a supplier you set yourself up for a lot of problems in the event that the supplier has any hiccups – and these problems could leave you massively out of pocket when the customers decide to ask for refunds.
You'll have paid the supplier… And you'll also have to cover the refunds…
On top of that ecommerce stores are not only costly to setup, but they're also costly to market because generally they require paid advertising & to stand any chance of seeing success with that you'll need a hefty 5 figure budget.
But even with a 5-figure budget behind you to pay for advertising you're still not guaranteed to see success as paid advertising involves a LOT of trial & error & more often people go bust before they turn a profit.
So What's The Alternative?
Even if you were to pick dropshipping I'd still advise signing up via the Real Estate Retirement Plan website & getting involved with the My Ecom Club program as that's more geared towards making money from you than helping you to make money…
But if you don't want to do dropshipping then what can you do instead?
The answer is affiliate marketing – which is a MUCH better alternative. It's actually the same way I make most of my own money online, plus it's very cheap (almost free) to get started with…
And on top of that there are legitimate places like Wealthy Affiliate where you can join millions of others & get proven training on getting started.
But how does it work?
Well with affiliate marketing you're basically just connecting people with the products that they're looking for online & getting paid commissions in return for doing so.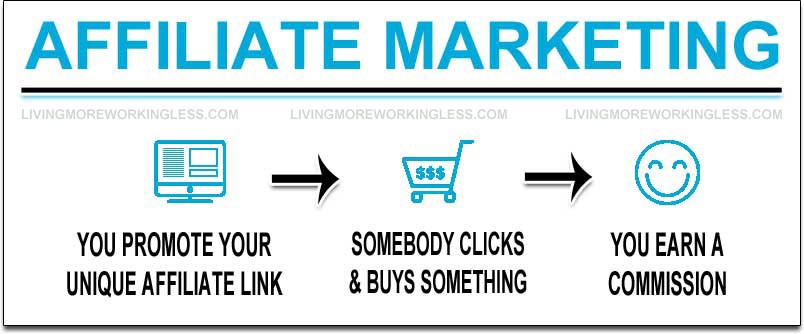 As an example of that you could sign up as an affiliate of Amazon & that'd give you the ability to promote any of the products from the Amazon website in return for a commission. So you could write a review of something you'd purchased, add your affiliate link to it & then if somebody read the review, clicked your link & decided to make a purchase… You'd get paid!
It's a truly great way to make money & as I say you can get started with it for free.
But anyway back onto the Real Estate Retirement Plan program & I think it's time for…
Is Real Estate Retirement Plan a Scam?
In my opinion yes, it is a scam – and the reason I say that even though you do get access to "some" legitimate training is because the whole thing has been built on trickery & the primary intention is clearly just to part you with as much cash as possible.
Yes, you may end up making some money as a result of going through the program – but it is unlikely that you will & in order to actually get access to the full program you will be required to spend multiple thousands of dollars.
As I mentioned earlier in this review 93% of the members stated that they earned less than $500 & yet most of them will have also spent thousands to get started – so you're more likely to lose money via this than to actually make it.
Also, just in case you jumped straight down to this section of my Real Estate Retirement Plan review it's worth pointing out that the whole thing has absolutely nothing to do with real estate – that's just a "trick" they're using to get you to hand over your cash. Once you do you're left to discover that it's actually all about selling products online through Amazon & Shopify.
And like I said there are simply much better alternatives for making good money online.
I also highly suggest that if you are still looking for a way to make money online that you check out Wealthy Affiliate which is one of the best places to go if you want to learn how to build a substantial, sustainable income for the long-term.
Whatever you decide to do though I just sincerely hope that my review here has given you a good insight into how this program actually works & hopefully it has also helped you to save some cash. If of course you do happen to still have any further questions or comments then don't hesitate to leave them below & I'll get back to you as soon as I can. 🙂