Has somebody approached you asking you to join Team National? Telling you that it's a life-changing business opportunity which can see you becoming your own boss & earning money from the comfort of your own home?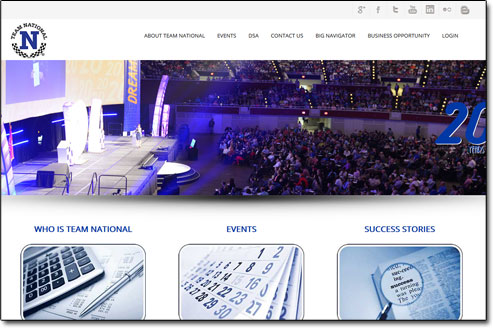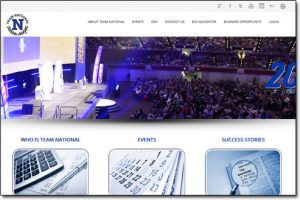 Yeah – me too, but I never listen to the advice of somebody trying to get me to join their business opportunity because the information they're giving you is always going to be biased & since they're making money by getting you to join they're going to say whatever they can to get you in…
So for that reason, I decided to do my own research & in this blog post, I'm going to putting together a Team National review where I'll be explaining what the company is all about, how the opportunity works, whether you can really make any money & my thoughts on the Team National scam rumours.
What Is Team National?   |   What Are The Products?   |   The Business Opportunity   |   Is Team National a Pyramid Scheme?   |   Should You Join?   |   A Better Alternative
What Is Team National?
Team National is a monstrous networking marketing company that was founded by a guy named Dick Loehr way back in 1997 and since it's initial launch it's generated over $1 billion in total product sales (which is a pretty impressive feat considering I only know of 3 other network marketing companies that have gone on to achieve that).
The reason Team National has become so popular is that their product line (if you can call it that) consists of memberships that provide you with discounts on various everyday purchases (and also some not-so-everyday purchases too).
Everybody loves to save money & everybody loves to make money too, so with Team National offering a way for you to do both it was kinda always set to take-off from the very start really.
However whilst it all sounds good on paper I do personally feel that there are some issues with the company which is why I never decided to get involved. I'll explain more about those in a moment but firstly let's take a look at the actual memberships that they offer…
What Are Team National's Products?
As mentioned above Team National's products aren't really products as such, they're memberships that are designed to get you access to various discounts so that you can save money on your every day (and not-so-everyday) shopping.
I'll run through each of the memberships below so you can see what you actually get & then I'll go over the business opportunity compensation plan so that you can get an idea as to how much money you'll make reselling them onto other people.
Team National Factory Direct Membership
Up to 65% off various items including jewellery but with a primary focus on products for "around the home".
Group Buying Power Membership
Savings related to vehicles (such as sales, rentals, parts/servicing), savings on financial services (mortgages, loans etc), savings on health plans, savings on travel & savings on insurance.
Team National Business Exchange Membership
There's an ever-changing list of businesses signed up to this but basically, you can get savings on any business that's listed in their business exchange. They generally tend to be smaller business & savings vary but as far as I'm aware it's limited to businesses n the USA only.
eCommerce Membership
Get discounts of up to 30% at over 100 big-name online retailers (again it's an ever-changing list).
The Business Opportunity
Being a network marketing company, alongside the opportunity to purchase memberships & get access to discounts Team National also give you the opportunity to make money by reselling the members onto other people.
And in typical network marketing fashion as well as being able to earn from your own efforts you're also able to recruit other people into the business & earn from their efforts too (aka building your network).
To be honest their compensation plan is fairly complex & whilst I could take a stab at explaining it myself Team National has put together a pretty good video which does just that.
So if you want to get a better idea as to how the opportunity works & how you can make money be sure to watch the video below, but remember that the video has been created by Team National so it will be biased.
(update: Team National have deleted the video, sorry!)
Admittedly the compensation plan is fairly lucrative but it relies heavily on recruiting, so whilst you can make money by reselling the products yourself the "real money" that you see people boasting about is made by bringing people into the opportunity & getting them to make sales so that you can earn from their efforts instead.
Is Team National a Pyramid Scheme?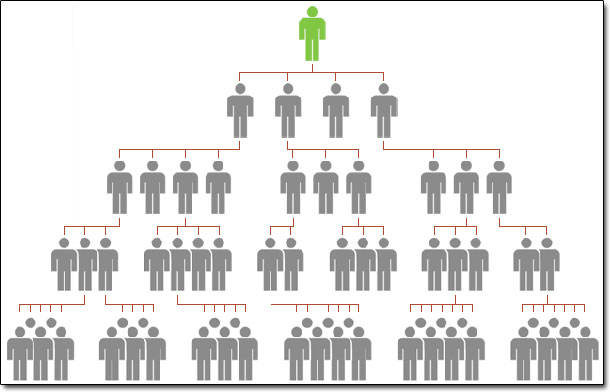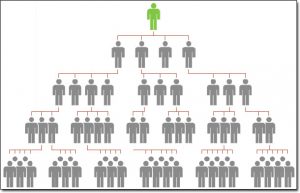 I know what you're thinking – selling the opportunity to save money & having to pay to get access to discounts to save money all sounds a bit… well… weird.
Couple that with the fact that their compensation plan pays out on infinite levels meaning if you want to make "good money" through the scheme it's not just a case of getting people to buy the memberships, it's a case of then getting them to get people to buy the memberships too it all starts looking a little pyramid-shaped.
And that's probably what's got people talking about it being a pyramid scheme…
To be honest, it's not just Team National that gets slammed, nearly every single network marketing company out there gets slammed for being a pyramid scheme because they are so similarly structured – the difference is that a legitimate network marketing company has genuine products in place & those products are primarily being purchased for the value of the products themselves not to qualify to participate in the opportunity.
As to whether Team National specifically is a pyramid scheme or not I simply couldn't comment because I don't have access to their sales data – but based on the fact that they've been operating for over 20+ years they must be doing something right otherwise if they were a flat out pyramid scheme they'd have been shut down by now.
You Might Also Like:
Should You Join Team National?
To be honest I quite like the idea of Team National helping people save money & make money at the same time, but based on the fact that it's a network marketing company which means success relies heavily on recruiting I personally couldn't recommend it as something for you to join.
I've tried my hand at network marketing in the past & since then I've learned there are much better ways to make money – network marketing is far too frustrating & very people who get started with it ever manage to find any success.
Don't get me wrong though after reading through consumer reviews I do believe that the savings membership packages Team National offer do genuinely help people & that you wouldn't have to make as hard a pitch selling them as you would with some of the junk from other network marketing companies, just with it being "multi-level" you're always going to get people saying that your part of some pyramid scam.
Therefore if Team National was just an average company offering out savings memberships with a free-to-join affiliate program through which you could earn commissions then I'd probably recommend you giving it a try but because you've got to pay to join & you're going to be expected to hard-sell people into becoming distributors themselves I just feel that it's going to be more hassle than it's worth.
If you really are set on joining a network marketing company then I'll probably say that as far as network marketing companies go Team National does seem to be a fairly legit one but overall I think you'd do much better in the long-term by doing something like affiliate marketing instead, that way you can take full control of your income without having to pay anything to get started (or recruit people!!).
A Better Alternative
The sad truth is that unfortunately most of the programs promising to help you make money online are scams. I can say that confidently after exposing over 500+ of them here on this blog.
But the good news is that even though most of them are indeed scams, there are actually some very good programs in amongst them - some programs that can truly help you to earn money.
And out of all of the legit programs I've seen, the one I would recommend the most to anybody looking to get started online is Commission Academy. In my own opinion, that's the best place to start.
At Commission Academy, you'll be provided with everything you need (including the training & tools) to begin earning real money by promoting products or services for companies like Amazon online.
The best part is that there's literally no limit on the amount you can earn with it & the process is pretty simple which means that it's absolutely perfect for people that don't have much experience.
Some wealthy affiliates even earn as much as 5-figures per month... Or more!

I mean don't get me wrong, that kind of money won't just fall into your lap without doing any work... But the harder you're willing to work at it, the more you stand to earn with it.
So if you're looking to get started but don't know which route you should go down or which program you should join (and don't want to waste money on bogus things that don't actually work), then I'd highly recommend checking out Commission Academy first. You can learn more about it here.