A few weeks back I received this infamous True Wealth Newsletter via email and so do thousands of others on a regular basis. The True Wealth Newsletter introduces you to a seemingly profitable financial product from Stansberry Research, a popular name in the online money-making industry.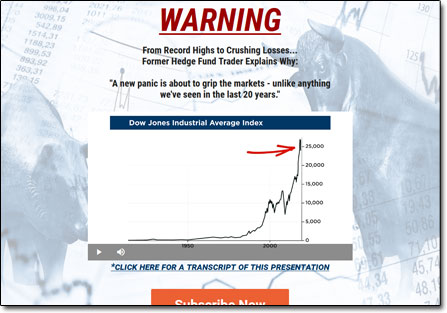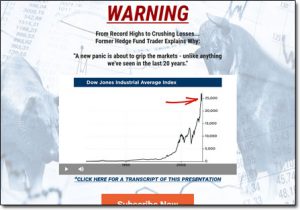 According to the newsletter, True Wealth teaches you to generate thrice and even more of your expected retirement money. On top of that, it promises to generate this huge sum in just a couple of years.
If you have also received this email or have heard something about this product, this legitimate True Wealth scam review will help you to know the truth.
In this True Wealth review, we'll cover all important aspects including what True Wealth exactly is, how it works, and if it is a legitimate offer or just an addition to a bunch of scams.
What Is True Wealth?   |   How Does True Wealth Work?   |   Complaints   |   Is True Wealth a Scam?   |   A Better Alternative
What Is True Wealth?
True Wealth promises the provision of reliable financial pieces of advice on a monthly basis via newsletter. Steve Sjaggerud is the man behind the idea who claims to be a former broker.
Steve's history is amazing as some claim him to be a 23-year old VP of $50 million international mutual funds. Brett Eversole is one of the leading analysts for the newsletter. Basically, Stansberry Research is behind this product. If you want to benefit from their financial advisory, you need to invest at least $1000.
Brett and Steve recommend buying those assets which people are still avoiding, but they have the potential of gaining much more value in the coming months. They call them the "overlooked" opportunities.
Steve and others involved in this activity have a good reputation in the industry. The newsletter doesn't look like a scam. Their knowledge of the industry looks profound. Let's have a look at how this thing is going to work…
How Does True Wealth Work?
Steve anticipates that the US market is going to hit some highest bars, and he is not altogether exaggerating because the Trump administration has really achieved it over the past few months…
But as with every bubble, it reaches its limits and then bursts. This is what Steve suggests and this is the most important factor because why would you buy stocks when you know that the bubble-bursts is approaching?
This is what Steve claims to guide you through via his monthly pieces of advice. He promises to teach you when to buy or sell particular stocks in order to get out of the burst-effect. Okay, even if we show 100% confidence in Steve's claims, what about the cost of the True Wealth Newsletter?
True Wealth Price Plans
According to the website, $49/year is the subscription fee which previously was $199/year. The 75% discount is thanks to the current promotion strategy to let more and more investors benefit from this offer.
Refund
They call it the "risk-free" subscription because it is backed by the Stansberry Research 30-Day Money Back Guarantee.
Customer Service
The website also facilitates with a contact number for customers which they can dial anytime to communicate with the support team. The number is 888-261-2693.
Reputation
Everything to this point looked alright, logical, and to the point but this is an important consideration. Previous customers are NOT happy with this product. True Wealth reviews are what help you to make the right decision and we have gone through scores of reviews from its previous customers.
Most of them claim that financial advice is not bad at all, but the problem is that many of the strategies and bits of advice they serve with are basically available on the internet. There is nothing revolutionary or out of the box so to speak.

True Wealth Complaints
The major complaint from a number of True Wealth subscribers highlights a big issue – often, the price they recommend to buy a certain stock never actually materializes. The stock doesn't actually reach that price which the advisors recommend. This is a serious problem because it shows that the experts are not even able to predict the right price.
It also shows that the newsletter served subscribers with outdated prices. In addition, subscribers also point out the existence of identical newsletters available online. True Wealth doesn't value your money! The surprising thing is that Stansberry Research is behind scores of identical financial newsletters. You will never pay for anything that is already circulating carrying different names and available to almost anyone on the internet.
Financial investment is something everyone wants to try only if there are enough positive signs. Experienced investors hold their nerves, they have the ability to keep the emotions away when making a decision. Successful investors have a habit of being unique and doing something that others don't even think of. But in the case of True Wealth Newsletter, you don't get anything that others don't know.
This is a major negative point because it is going to lead you nowhere but suspended assets. Like most of the amateur investors, you'll end up binding your money, getting yourself in a position where you can only bring a part of your money back by selling your assets at a lower price than what you paid to buy those assets.
Is True Wealth a Scam?
Arriving at a True Wealth scam verdict is a tough ask because, on one hand, they provide you with the monthly advice for which they charge but on the other hand, the advice is NOT up to the mark.
To generate profit you anticipate, you need something more precise, smart, and reliable. We recommend you stay away from True Wealth program by Stansberry Research. It is better to consult your social circle, rely on licensed financial advisors, and always keep your anticipations under check. As soon as you shift from realistic to overwhelming anticipations, things start to fall apart and so does your bank account.
To be honest though I personally do not like recommending investment opportunities on a whole because they always carry some level of risk, and the bolder the promise of return, the greater that risk.
In my opinion if you really want to make good money there are better alternatives out there that don't involve putting money at risk. One of those alternatives is something called affiliate marketing, which is one of my all time top recommendations.
If you are prepared to initially put in some degree of work then affiliate marketing can prove to be extremely lucrative & it can even be used to build up a source of passive income too.
The other great thing about affiliate marketing is that the amount you can earn with it is totally uncapped, and if it's something that you'd like to find out more about then you can do so for free over at Wealthy Affiliate.
Or alternatively you can also check out all of these other great ways to make money online.
Whatever you decide to do though I sincerely hope that my review of True Wealth by Stansberry Research here has given you a better insight into what to expect from the program & hopefully it's helped you to make a better decision as to whether or not it's truly right for you.
Feel free to leave any comments or questions below.
A Better Alternative
The sad truth is that unfortunately most of the programs promising to help you make money online are scams. I can say that confidently after exposing over 500+ of them here on this blog.
But the good news is that even though most of them are indeed scams, there are actually some very good programs in amongst them - some programs that can truly help you to earn money.
And out of all of the legit programs I've seen, the one I would recommend the most to anybody looking to get started online is Commission Academy. In my own opinion, that's the best place to start.
At Commission Academy, you'll be provided with everything you need (including the training & tools) to begin earning real money by promoting products or services for companies like Amazon online.
The best part is that there's literally no limit on the amount you can earn with it & the process is pretty simple which means that it's absolutely perfect for people that don't have much experience.
Some wealthy affiliates even earn as much as 5-figures per month... Or more!


I mean don't get me wrong, that kind of money won't just fall into your lap without doing any work... But the harder you're willing to work at it, the more you stand to earn with it.
So if you're looking to get started but don't know which route you should go down or which program you should join (and don't want to waste money on bogus things that don't actually work), then I'd highly recommend checking out Commission Academy first. You can learn more about it here.