Pyramid schemes have invaded the online world and thousands are attracted towards these seemingly lucrative money making options. Visalus – Body by V 90 Day Challenge is yet another impressive platform which encourages you to join and grab your share of the health industry's profits.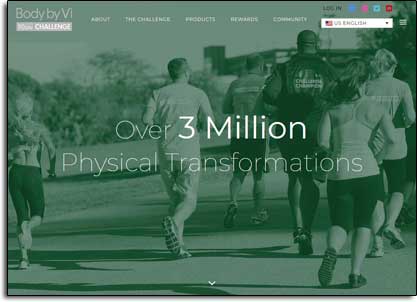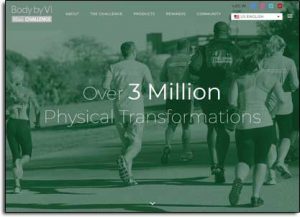 But is Visalus a pyramid scheme? It has been this week's most frequently asked question. Some have also inquired about if Visalus is a scam or legit.
Obviously, we can't conclude anything at the drop of a hat, so I have invested considerable time to research and gather the facts required to make a conclusion.
If you're interested in joining the opportunity I'll suggest you to first go through this Visalus review before you proceed with signing up. Everybody likes passive income but it isn't wise to make a quick decision only to regret it afterwards.
So let me first introduce you to this allegedly impressive income-generating platform & then I'll show you why it might not be all as great as it initially seems.
What Is Visalus?   |   How Does Visalus Work?   |   Is Visalus a Scam?   |   A Better Alternative
What Is Visalus?
Visalus operates within the health and fitness industry and sells related products by using promotional tactics and network marketing. Their motto "Challenge Yourself, Change Your Life … with Body by V!" says it all. The platform actually attracts fitness conscious individuals by presenting them with a 90-Day challenge.
If you scroll down the homepage, you'll come across a banner which encourages you to join the 90-Day challenge and win cash and prizes by completing the challenge. When I hit the View Prizes button, it took me to 404 Error which actually shocked me. It might be a temporary failure but it certainly doesn't seem very professional.

Visalus Free Products is another monthly promotion which encourages you to participate and win free products. The rule of the game involves a 3 For Free Program through which you will win a kit if you successfully recruit three friends. It's therefore clear to see right from the off that Visalus has a strong focus on recruiting which is likely why many people are concerned about it being a pyramid scheme.
The UX and UI is impressive and web design is super awesome. At just a glance it definitely looks genuine and legitimate. Being a reviewer, I need to dig deeper rather than relying on appearance. Beauty is often deceptive so we can't base our decision on the basis of visuals (just like we seen with Fortune Builders).
How Does Visalus Work?
The income you're able to generate through the opportunity depends on your rank. Visalus follows a structure based on the ranking of its members. To determine the level/standing of each member, the website has divided the ladder into fifteen ranks.
So How Much Can I Earn with Visalus?
The amount you can earn on this platform depends on your performance and the number of friends you manage to recruit. It is the standard rule that you experience with the likes of pyramid schemes. I'm not calling Visalus a pyramid scheme but the basic idea is similar.
Secondly, the amount or percentage of each reward is based on your ranking. As mentioned above, your rank will determine how much or less you are going to make. At this point, I'm not in a position to give you a definite figure.
Climbing Up The Rankings…
There is no better way to earn more than to improve you ranking. But how do you do that? Simple – bring in more and more friends…your ranking will improve with the increase in the number of people you recruit. The sales volume of the whole team (the people you recruit) also contributes to the improvement in ranking. Please bear in mind though that selling the products isn't easy on this platform so you need to concentrate more on bringing in more friends.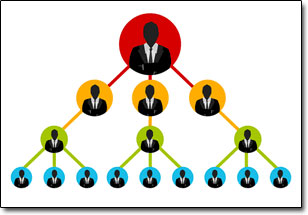 You can try using different compensation plans offered by Visalus. Let me walk you through some of the most popular means of earning in this regard:
This option isn't available for every member. You need to first attain the Ambassador Level to become eligible for this bonus. It awards you 4% team commission.
This bonus comes into effect when you manage to recruit a new member. How much? It depends on what the new member purchases. There are different business packages. There is great potential because it can earn you $185 if the new member opts for a top-rated package – sadly though unless you are really good at selling this doesn't seem to happen all too often.
Personal Customer Commission
You can also sell Visalus products to earn a commission. Once again, there is no specific percentage. The commission percentage actually depends on how much you sell. It could yield 10% or 30% depending on the volume.
Other commissions are similar to what you have with various pyramid schemes. These commissions include team compensation. Determining the value is a bit complex because each company offers its own compensation plan.
You Might Also Like:
Is Visalus a Pyramid Scheme?
The structure is actually so identical to a typical pyramid scheme that an onlooker could easily get convinced to call it a pyramid scheme. What I have found is otherwise… The reason is that Visalus is involved in selling products and it is more focused on increasing sales. The website doesn't force anybody to become a promoter. It doesn't restrict the visitors from buying the products even if they don't register as a promoter. Moreover, the products sold on this platform are completely legitimate so to me, Visalus is not a pyramid scheme.
You see the fact that a company operates a referral/recruitment program on its own doesn't necessarily make it a pyramid scheme, providing it has legitimate products in place & providing the emphasis is on the sales of the products as opposed to recruiting… It appears to me in this instance the Visalus has the correct balance, though there's no doubt that some people out there are likely promoting it purely as a money-making opportunity & making it seem like a pyramid scheme.
Is Visalus a Scam?
No, in my opinion, Visalus is not a scam. It's a completely legitimate platform which strives to sell legitimate products, but if you want to join Visalus, you need to make sure if you have the required skills to see success.
These platforms could generate good results but only for those who have the right skill-set. You need to know the art of selling. You need to have to the art of convincing your friends. This is the reason why some members excel whilst most others fail to earn anything considerable.
Selling could earn you more on this platform. The product quality is good and there is a huge demand for fitness-related products and kits. But you'll need to make sure to spend the required time and input the effort. There is no room for the time passers as this is not a lottery ticket or a coin toss. The Visalus opportunity is not going to pay you unless you show the required level of performance.
Personally, despite it being technically legit I won't be recommending Visalus because it requires a LOT of work to see success & as a result, the failure rate is pretty high according to their disclaimer. As far as I'm concerned there are much better ways to make money with less risk of failure – affiliate marketing is one of them & if it's something that interests you then you can learn more about it for free at Commission Academy.
You see network marketing companies like Visalus often require expensive outlay meaning if you don't manage to recruit people you could just actually end up losing money rather than making it. At least with affiliate marketing, you have the same if not greater potential to make money but you don't need to spend much upfront to get started… In fact like I say you can even get started for free at some places like Commission Academy.
But anyway overall just to reiterate I won't be personally recommending the Visalus opportunity because I think it's unlikely that you'll actually manage to find any decent level of success through it & instead it could just run you into debt like most other MLM companies.
Hopefully, you found this review useful though & hopefully it gave you the insight that you were looking for into the company. If you do happen to have any further questions or comments then don't hesitate to leave them below.
A Better Alternative
The sad truth is that unfortunately most of the programs promising to help you make money online are scams. I can say that confidently after exposing over 500+ of them here on this blog.
But the good news is that even though most of them are indeed scams, there are actually some very good programs in amongst them - some programs that can truly help you to earn money.
And out of all of the legit programs I've seen, the one I would recommend the most to anybody looking to get started online is Commission Academy. In my own opinion, that's the best place to start.
At Commission Academy, you'll be provided with everything you need (including the training & tools) to begin earning real money by promoting products or services for companies like Amazon online.
The best part is that there's literally no limit on the amount you can earn with it & the process is pretty simple which means that it's absolutely perfect for people that don't have much experience.
Some wealthy affiliates even earn as much as 5-figures per month... Or more!

I mean don't get me wrong, that kind of money won't just fall into your lap without doing any work... But the harder you're willing to work at it, the more you stand to earn with it.
So if you're looking to get started but don't know which route you should go down or which program you should join (and don't want to waste money on bogus things that don't actually work), then I'd highly recommend checking out Commission Academy first. You can learn more about it here.