This morning I received a nice email from a Mr Nathan Schmidt who was kindly inviting me to join his Wealth Crew system through which I could allegedly make $4511 per week without doing anything.
Wow!
And since I was so excited, I hopped straight over to the website (that he linked me to) to check out what it was all about.
I mean usually, I don't follow links that are sent to me from strangers (and I don't recommend you do either), but since this particular stranger seemed like such a nice, generous guy I just couldn't resist. Oh, and yeah – the other part of the reason might have had something to do with the fact that I run a website where I expose these kinds of "generous offers" for what they really are.
Not that I'm calling it a scam of course! I mean earning $4511 per week without doing anything… It's got to be legit right?…. Right??
And yes, that's sarcasm – LOL.
What Is Wealth Crew?   |   Uncovering The Lies   |   The Truth   |   The Trick That Catches People Out   |   Is Wealth Crew a Scam?   |   A Better Alternative
What Is Wealth Crew?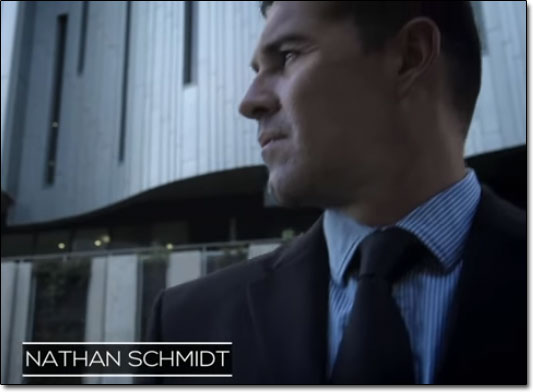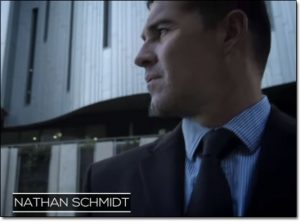 The types of autopilot income claims made by the Wealth Crew system are typical of binary options scam systems, and so before I even actually arrived at the website I had already built up an expectation as to what I was going to find. Of course, when the website loaded my suspicions were confirmed.
The Wealth Crew system is yet another so-called "free" binary options system that promises you easy auto-pilot riches. This particular system has supposedly been launched by a guy named Nathan Schmidt & you're led to believe that if you've arrived at the website then you're lucky because you've received a special private invite.
The truth is there is no "private invite", it's just a marketing ploy that's being used to make you feel like you've been given access to something exclusive in a cheesy attempt to get you to sign up.
Mr Schmidt also goes on to tell you in the video that if you become a member of his not-so-free system that you'll be guaranteed weekly profits of between $2,000 to $4,000 simply by taking advantage of his "secret" trading algorithm.
These claims are nothing but lies & the full 15 minutes of video does nothing but feed you with false hope. The Wealth Crew system follows almost identical traits to the other binary options systems that have come before it such as The Bahama Banker, which have all turned out to be nothing but dangerous scams.
Uncovering The Lies
Whilst the income claims made by the Wealth Crew system might not seem genuine (because they aren't), the website itself has employed a lot of trickery to try & suck you into thinking that just maybe it actually works.
As an example, you're told that the website has been featured in The Wall Street Journal which in reality is just total utter BS.

All you have to do is run a quick search on The Wall Street Journal's website (where they archive all their information) and you'll soon see that it's a false claim.
The creators of the Wealth Crew system have also showcased comments that have apparently been left by millionaire (and billionaire) traders John Thain, Lloyd Blankfein & George Soros on their website too but these are clearly not real. Whilst I cannot prove these comments are faked, I can be almost certain that there is absolutely no way these guys would endorse such a system.
One thing I can prove however is the fact that the so-called member testimonials at the bottom of the website are faked, and to be honest it didn't take much detective work to find that out.
All you need to do is search for the #HowMuchDidYouMake hashtag on Facebook which these photos were supposedly tagged with & you'll see that they don't exist. It's just another ploy to trick you into thinking that this duff system is potentially legit.

The Truth About Wealth Crew
One thing you might be wondering is how a so-called "free" system can actually scam you, so let me explain exactly how it all works in a bit more detail. Basically, the Wealth Crew system is not free at all.
The creators of the Wealth Crew system whose true identities are unknown have affiliated themselves with a binary options broker. This means that whenever they get somebody to sign up & make a deposit with this particular broker they get paid a huge commission.
This is all fair and well, but because most people know just how risky binary options trading is they are generally very reluctant to deposit any funds. This means that simply referring people to the broker & asking them to signup isn't good enough.
So that's when the Wealth Crew system was born. The creators realized that in order to get people to signup and deposit with the broker so that they could actually earn those huge commissions they needed to first convince people that they were actually going to make money.


If they can convince you that you're going to make money then chances are you're going to signup & deposit, which means they'll get paid their commission.
The problem is that you're not going to profit, but you'll only be left to find this out the hard way after making your deposit (which is a minimum of $250).
And the real stinker is that once you've made that deposit the chances of you getting any of your money back again (even if you didn't trade with it) are next to zero. Yes, by this point you will realise that you have officially been scammed.
The Trick That Catches People Out
The creators of these systems know that their claims sound ridiculous & they know that chances are most people won't believe them, but they don't care. Literally, all they need to do is lull you into the false security of thinking that you can simply "try it out" and withdraw your funds if it doesn't work out.
But the moment you make that deposit you have fallen into the trap & that's why so many people are becoming victims of these binary options scams. The brokers these guys work with are generally not licensed brokers and they make it extremely difficult for you to get any of your funds back, even if you haven't traded with them.
Some of the brokers are even so bad that they adjust the stats & make you feel like you are winning so that you deposit more & more funds to trade. I've seen several people run up balances of over $100,000 thinking that they are making successful trades but then realise they've been a victim of a scam when they attempt to withdraw and the broker shuts up shop and disappears.
You Might Also Like:
Is Wealth Crew a Scam?
It's clear to me that the Wealth Crew system is no different to any of the other binary options scams that have come before it, and whilst I haven't personally tried it out you must remember that you don't need to be scammed to detect a scam.
These systems are preying on people who are new to trading & people who are desperate for money, they will do their best efforts to try & get you to simply "try it out" but the moment you try it is the moment you will have fallen victim to the scam.
My advice to you would be to avoid the Wealth Crew system and I would even go as far as to tell you to avoid binary options trading altogether. Binary trading is something that's designed to look easy but in reality is actually very difficult to profit from. Over the 5 years or so that I've been working online I've not seen a single person make sustainable profits from binary options trading.
The only people that are making money from the binary options game are the brokers themselves and the affiliates/product creators that are pushing these duff systems onto people & earning money from the misfortune of others.
I hope you appreciated my insight into the Wealth Crew system & I hope I provided you with all the answers that you came here looking for. More importantly, though I hope I was able to prevent you from parting with your hard-earned cash. Be sure to share this review to prevent your family or friends getting sucked into it & if you have any comments then by all means feel free to leave them below.
A Better Alternative
The sad truth is that unfortunately most of the programs promising to help you make money online are scams. I can say that confidently after exposing over 500+ of them here on this blog.
But the good news is that even though most of them are indeed scams, there are actually some very good programs in amongst them - some programs that can truly help you to earn money.
And out of all of the legit programs I've seen, the one I would recommend the most to anybody looking to get started online is Commission Academy. In my own opinion, that's the best place to start.
At Commission Academy, you'll be provided with everything you need (including the training & tools) to begin earning real money by promoting products or services for companies like Amazon online.
The best part is that there's literally no limit on the amount you can earn with it & the process is pretty simple which means that it's absolutely perfect for people that don't have much experience.
Some wealthy affiliates even earn as much as 5-figures per month... Or more!

I mean don't get me wrong, that kind of money won't just fall into your lap without doing any work... But the harder you're willing to work at it, the more you stand to earn with it.
So if you're looking to get started but don't know which route you should go down or which program you should join (and don't want to waste money on bogus things that don't actually work), then I'd highly recommend checking out Commission Academy first. You can learn more about it here.