Wealthy Affiliate claims to be where the elite affiliate marketers live & you're led to believe that you can turn any of your passions into a thriving online business through their step-by-step training program.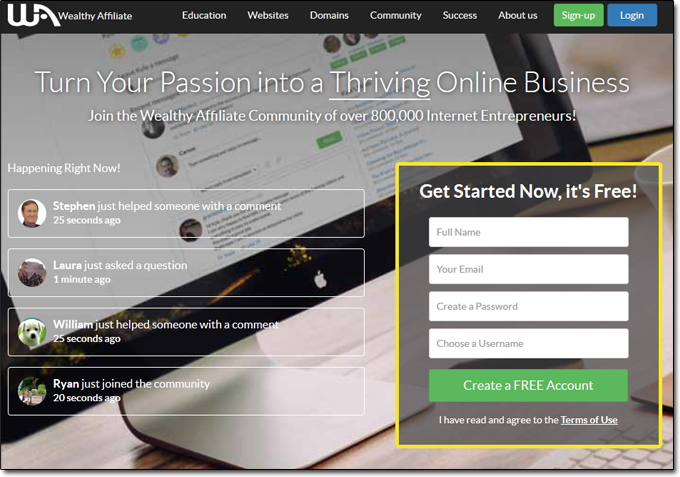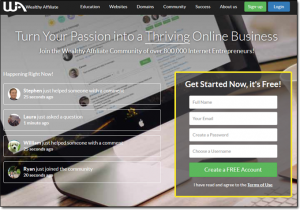 But when it comes to making money online there's a lot of scam programs out there which might make you a bit sceptical about it all… So what's the deal with this one?
Is it actually legit or will Wealthy Affiliate scam you instead & see you spending more money than you ever manage to make?
Thankfully you've landed in the right place to find out because in this review I'm going to be uncovering everything you need to know about Wealthy Affiliate including how it all works & whether or not you can really make money with their program.
What Is Wealthy Affiliate?   |   Is Wealthy Affiliate a Scam?   |   Wealthy Affiliate Complaints   |   The Bottom Line
What Is Wealthy Affiliate?
As I briefly mentioned above Wealthy Affiliate is basically a step-by-step training program that walks you through the process of building a successful online business based around something called affiliate marketing.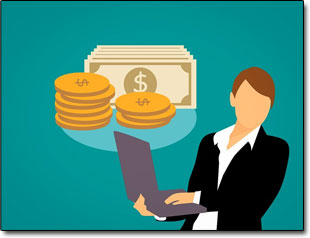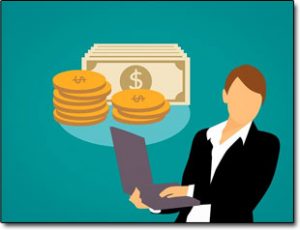 Affiliate marketing is indeed a legitimate (and actually very good) way to make money online – it basically involves you promoting 3rd party products or services online in return for commissions which are paid out on any sales you generate.
And although I use the term "sales" above, the truth is the affiliate marketing (done the right way) doesn't really involve much selling at all – in reality, you're just "connecting" the buyer with the product they're looking for, rather than actually selling it to them.
So as an example you could publish a review online about a product you really like & add an affiliate link alongside it so that anybody reading the review could purchase it themselves… And if they did, you'd earn an affiliate commission… All without you having to ever even having to actually talk to anybody.
These days nearly all of the online companies have affiliate programs including big names like Amazon & Apple so you can promote pretty much any products or services you can think of which makes the whole thing very flexible.
One day you might find yourself promoting dog toys, another day you could be promoting package holidays… It's entirely up to you what you decide to promote & that's why Wealthy Affiliate claims it can help you "turn your passion into a thriving business".
But anyway I've already explained all the finer details about Wealthy Affiliate in my review so let's get back onto the real topic at hand…
Is Wealthy Affiliate a Scam?
Straight up I'm going to tell you the answer to that is no, it's not a scam – it's actually one of the best step-by-step training platforms I've come across in all my years online & it's helped many people find great success online.
However yes, there are a few Wealthy Affiliate scam rumours floating around the web & you might wonder why… Well, the main reason is that many of the scammers see the program as a threat & as a result, they post negative things online in an attempt to make people think twice about joining. After all the scammers don't want people signing up to Wealthy Affiliate for free – they want them to pay money to sign up to their scams instead so that they can make money at their expense.
Don't let them fool you! Wealthy Affiliate is an absolutely fantastic program & if you follow their training right through then you will almost certainly see results. The best thing about it is that on top of the training they give you all the tools you need too so it truly is the full package when it comes to building a successful affiliate marketing business online.
What I really like about it is the fact that they don't hype anything up – they keep it all very real. You'll have probably seen several programs online that promise overnight riches (or something close)… It simply ain't possible. I mean sure, the internet does provide you with plenty of ways to make money – but it's not magical & none of them are going to see you getting rich quickly as they claim.
Heck if those things really worked as promised then everybody would be using them – nobody would be left working a job & the whole world would be left in some sort of a crazy crisis.
The truth is that you can make good money online, even a full-time income (and potentially a lot more) but it takes time, work & dedication. Programs like Wealthy Affiliate make it easy for anybody to do – but to see results you must be prepared to stick with it… And thankfully the creators of Wealthy Affiliate are very upfront about that which is a great thing to see.
So how anybody could call Wealthy Affiliate a scam is completely beyond me – they don't make any false promises, they don't give you any false hope – they just tell it like it is & gives you everything you need to get started.
You Might Also Like:
Wealthy Affiliate Complaints
With somebody reaching out to me and asking if Wealthy Affiliate was a scam I figured I'd take a look around online to see the sorts of things others were saying about it & I did actually happen to run across a few complaints.
I mean I guess it's hardly surprising – after all Wealthy Affiliate does have over 1.3 million members in total so a complaint here & there is likely to be expected with that many people having gone through the program.
So what were people saying?
Well, it seemed the complaints all followed the same topic, which was…
Fake Reviews
Pretty much all of the complaints about Wealthy Affiliate seemed to be regarding fake reviews. People were complaining that members of Wealthy Affiliate were bashing other programs & stating that Wealthy Affiliate was better…
And you can likely guess who had written these complaints? Yes, primarily the product creators whose products were getting bashed. I admit it's a fair complaint & I'd be pretty mad too if my product had been slammed in such a way.
However, whilst I'm sure there are some cases where members of Wealthy Affiliate have wrongfully bashed a legitimate product – many of the products the WA members are bashing are nothing but flat-out scams (hence the reason they're bashing them).
You have to realize that prior coming to Wealthy Affiliate many of the members were victims of online scams – whether that be pyramid schemes, MLM's or some other sort of scam… Therefore after getting the chance to create a website (via Wealthy Affiliate) many of them go on to set up sites that protect other people from falling victim to similar things.
They warn others about the dangers of suspicious-looking make-money sites & they recommend Wealthy Affiliate to them instead – a site that gave them the proper guidance to learn how to actually find success online.
So it's basically a case of Wealthy Affiliate members bashing scams – then the scammers bashing Wealthy Affiliate for their members bashing their scams LOL.
Therefore, in my opinion, the complaints should be taken with a pinch of salt – I think the fact that a company consisting of over 1.3 million members (and growing) only having a handful of negative reviews speaks volumes about it.
Wealthy Affiliate is 100% legitimate as far as I'm concerned – and if you sign up for the free (or paid) membership then I can assure you that'll be the same conclusion you'll come to yourself once you actually see what's inside first-hand.
Anyway, that brings me onto…
The Bottom Line – Will Wealthy Affiliate Scam You?
Absolutely not – Wealthy Affiliate will not scam you in any way shape or form. My verdict is that it's a legitimate training program that provides you with everything you need to get started online, including both the training & the tools.
Wealthy Affiliate is not one of the programs (like I so often expose) that promise the world only to leave you high & dry… Instead, it is honest, upfront & shows you step-by-step right from the very beginning how you can build your own successful affiliate marketing business online based around something you're passionate about.
So if you really want to learn how to get started online then I 100% suggest you give Wealthy Affiliate a try. As I mentioned above after going through the training first-hand you'll soon see for yourself just how great it really is – and if you're still not convinced then you can read even more about it in my review before joining.
Anyway, hopefully, this blog post gave you a better insight into Wealthy Affiliate & helped you figure out what it's really about. If you do happen to have any further questions or comments about it don't hesitate to leave them below & I'll do my best to get back to you as soon as possible.