3T Networks is a relatively new company that's launched in the cryptocurrency space & it claims to offer various products & tools alongside the opportunity for you to supposedly be able to earn lots of easy money.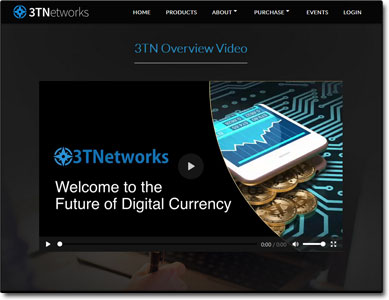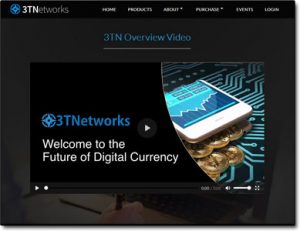 But there are a few things that make it all seem pretty suspicious, so what's the true story behind it?
Is it actually legit & can you really make money with the opportunity or is 3T Networks a scam that's just going to part you of your cash?
Thankfully you've landed in exactly the right place to find out because I've taken a closer look into it all & in this review I'm going to be uncovering everything there is you need to know, including how it all really works.
What Is 3T Networks?   |   How Does 3T Networks Work?   |   What Are The Products?   |   Can You Really Make Money?   |   Is 3T Networks a Scam?   |   A Better Alternative
What Is 3T Networks?
3T Networks claims to be a premier cryptocurrency platform & states that it's been designed to help offer you professional guidance in the shift to digital currency. The creators claim that the 3T Networks members will stand the best chance of becoming future Bitcoin millionaires thanks to the tools, resources & opportunity they provide…
You're led to believe that you can simply sign up & use the tools/information to generate solid profits from cryptocurrency investments. Then alongside that, you're also said to be able to earn even more money simply by sharing the opportunity with others.
But it all sounds a little too good to be true and you know what they say about that… If it sounds too good to be true, it probably is.
So how does it all actually work? Let's take a look…
How Does 3T Networks Work?
At a glance 3T Networks might seem like it provides some sort of golden opportunity for you to profit from cryptocurrencies like Bitcoin & so on, but sadly the reality isn't quite so great… In fact, it's not good at all.
The truth is that 3T Networks have absolutely no directly saleable products whatsoever – the only way you can purchase the products is by becoming a member of the "attached" business opportunity, which means you have to be referred to the website by somebody already involved.
If you happen to land on the website without being referred by anybody & try and purchase any of their "amazing products" you'll simply be presented with a message that looks something like this:

So you can guess what the attached business opportunity involves… It involves you signing up to 3T Networks, getting access to the so-called products and then trying to get other people to sign up just like you did.
And yes, you'd be right in thinking that it sounds an awful lot like a pyramid scheme…
As you likely know a pyramid scheme is where there are no real products in place – it just involves people investing in the hope to make money and getting other people to invest by promising they'll make money…
Pyramid schemes are completely unsustainable & realistically they're only designed to make the person at the top (the creator) wealthy. Whilst those who get in super early might stand a chance at making money, everybody else will likely just lose out…
The difference of course between a legitimate network marketing program & a pyramid scheme is the products as I mentioned above. If there are legitimate products in place, ones that you would actually buy without the attached opportunity of being able to make money by reselling them then it's likely legit…
But in the case of 3T Networks, you physically can't directly purchase the individual products unless you sign up to become involved in the business opportunity which as far as I'm concerned certainly isn't a good sign.
What Are The 3T Networks Products?
As it stands 3T Networks boast 4 different products, which are as follows:
Cryptocurrency information
Cryptocurrency trading buy & sell signals
Cryptocurrency mining
ICO reporting
The cryptocurrency info, signals & ICO reporting are all things that can be found elsewhere for free. Sure, 3T Networks provide you with "easy access" to them but ultimately if you really wanted too you could find the same information by running a quick search at Google.
The cryptocurrency mining product they offer though is a little more troublesome. They claim that through this you can invest in a mining rig & that as a result, you'll generate a passive income when new Bitcoins are mined… It all initially might sound fair & well but every single "cloud mining" program I've seen to date has turned out to be a flat out Ponzi scheme.
I literally just exposed a Bitcoin mining Ponzi scheme this morning named New Tycoon Plus & I wouldn't trust any of these things as far as I could throw them. The 3T Networks mining program could stand to be just a Ponzi scheme inside of a pyramid scheme… Not good!
You Might Also Like:
Can You Actually Make Money With 3T Networks?
I'll admit here that yes, you can potentially make money with 3T Networks by signing up & getting other people to sign up to it just like you did… But obviously based off what I've mentioned above the whole thing is very risky.
To join 3T Networks & stand the chance of making money you'll first need to pay a one-off joining fee of $159, $499, or $999. The higher level you buy in at, the higher the amounts you'll qualify to earn through the compensation plan.


By promoting 3T Networks as an affiliate or distributor as they call it, you'll earn 25% on the product sales (aka the amount of money they invest when they join the business opportunity).
If the people you refer also then go on to make sales themselves then you'll get a percentage of their earnings too. This is all paid out through a binary style compensation plan & there's a point scheme with higher-priced investment packages paying out more points (to encourage investors to spend more).
The points awarded will ultimately help you earn more through the compensation plan so you're encouraged to invest $999.
Is 3T Networks a Scam?
Well, 3T Networks isn't necessarily a scam as such since there is the potential for you to join & make some money back, but ultimately it looks an awful lot like a pyramid scheme which makes the whole thing extremely risky.
Pyramid schemes are designed to make the creators wealthy & for everyone else who joins it's a huge risk. The likelihood is that if you invest in 3T Networks you'll end up losing money not making it.
The other bad thing I noticed is that they hold no licenses whatsoever which is a requirement for companies operating investment plans. They promise an ROI on investments into their 3T Coin so they should definitely hold the relevant licenses… It's a huge red flag that they don't.
But to be honest there is just no reason why you should ever have to invest in something so risky as this. I appreciate it promises an easy way to make money, but it's not true – and there are several legitimate companies like Commission Academy for example through which you can learn to build a REAL income online without the risk.
Therefore I'm not going to be recommending 3T Networks & instead if you're looking to make money I'd advise you look into a legitimate company like Commission Academy through which you can get started for free, with no upfront investment being required.
If you do happen to have any further questions or comments about this particular opportunity though then feel free to leave them below & I'll get back to you as soon as possible, but hopefully my review gave you all the info you needed.
A Better Alternative
The sad truth is that unfortunately most of the programs promising to help you make money online are scams. I can say that confidently after exposing over 500+ of them here on this blog.
But the good news is that even though most of them are indeed scams, there are actually some very good programs in amongst them - some programs that can truly help you to earn money.
And out of all of the legit programs I've seen, the one I would recommend the most to anybody looking to get started online is Commission Academy. In my own opinion, that's the best place to start.
At Commission Academy, you'll be provided with everything you need (including the training & tools) to begin earning real money by promoting products or services for companies like Amazon online.
The best part is that there's literally no limit on the amount you can earn with it & the process is pretty simple which means that it's absolutely perfect for people that don't have much experience.
Some wealthy affiliates even earn as much as 5-figures per month... Or more!


I mean don't get me wrong, that kind of money won't just fall into your lap without doing any work... But the harder you're willing to work at it, the more you stand to earn with it.
So if you're looking to get started but don't know which route you should go down or which program you should join (and don't want to waste money on bogus things that don't actually work), then I'd highly recommend checking out Commission Academy first. You can learn more about it here.