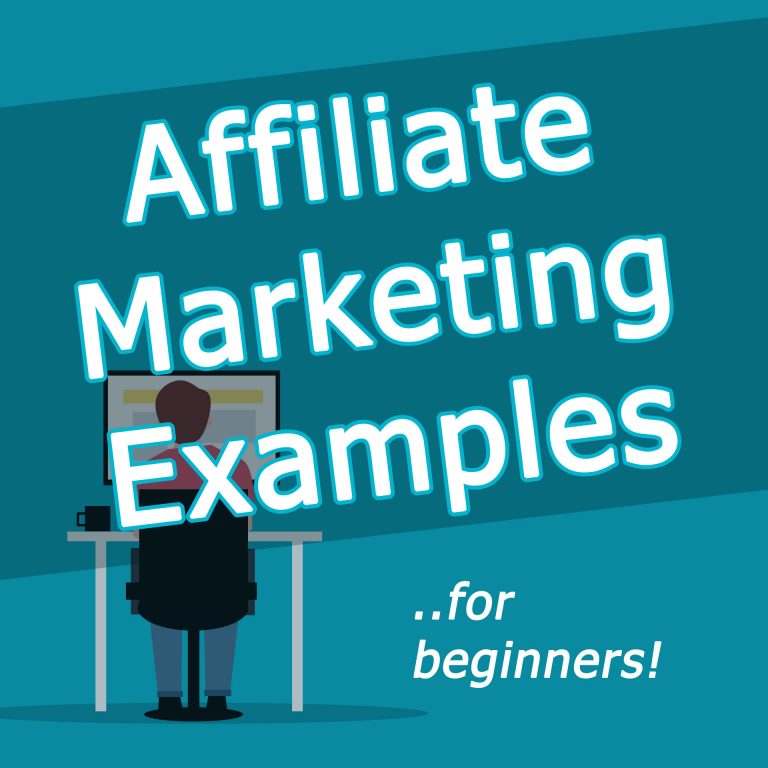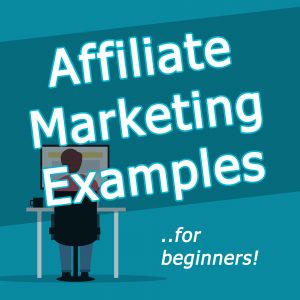 Have you heard about affiliate marketing but found yourself struggling to understand exactly how it all works & struggling to figure out how affiliates actually earn their money?
Don't worry, I've got you covered.
In this post not only am I going to explain everything you need to know about affiliate marketing (including how you can actually get started with it), but I'm also going to share some LIVE affiliate marketing examples.
Meaning that in this post you'll get to see exactly what other affiliates are doing to earn their money & then if you like, you'll be able to essentially copy what they're doing & do the same for yourself.
(I'll even show you how!)
What Is Affiliate Marketing?   |   Free Traffic VS Paid Traffic   |   Affiliate Marketing Examples (Free Traffic)   |   Affiliate Marketing Examples (Paid Traffic)   |   The Best Way To Get Started
What Is Affiliate Marketing?
Put simply, affiliate marketing involves you promoting products or services for third-party companies & getting paid commissions in return for any successful sales you manage to generate.
So, as an example, you could sign up to become an affiliate of Amazon (which is free to do) & then you'd get provided with a special link to their website known as an affiliate link.
You could then promote this link online & if somebody happened to click it & proceed to make a purchase, you'd get paid a commission from the sale in return for referring the customer.
Essentially the easiest way to think of it is like freelance advertising…
You advertise products & services for various companies but rather than getting paid a fee upfront, you get paid commissions from any of the sales that you manage to generate instead.
And this can bring a huge benefit in that it means you can earn as much as you like.
The harder you work at it & the more you promote your links, the more money you can potentially earn… And as a result, there are many affiliates that earn over 5-figures per month.

Some affiliates even earn as much as 6-figures per month 😳 (but obviously those guys work REAL hard for sure).
Either way, there's nothing stopping you (even as a beginner) from earning a few extra hundred or few extra thousand per month through affiliate marketing. It's definitely very achievable.
But whether or not you do find success with affiliate marketing depends on 1 thing.
Your promotions!
You see, if you don't know how to effectively promote your links then you won't earn so much as a single dime.
But on the flip side, if you do know how to effectively promote them then you could find yourself earning a very handsome indeed… And the good news is I'm going to show you exactly how you can do it.
I'm going to walk you through the 2 main methods of promoting your affiliate links & then I'm also going to run through some LIVE examples with you so that you can see exactly how other affiliates are generating their sales.
Sound good?
Cool, well let's start by taking a look into the 2 main methods of promotion.
Free Traffic VS Paid Traffic
"Traffic", what the heck is that?
Well, in the world of affiliate marketing (and online marketing in general), the word "traffic" refers to visitors.
And traffic is the lifeblood of an affiliate marketing business… Because if nobody is visiting your links, you're not going to generate any sales which means you won't make any money.
So traffic is very, very important for success… And there are 2 main ways you can get it.
You can get it for free (free traffic), or you can pay for it (paid traffic).
And whilst it may seem like there's an obvious choice out of the two, it's actually not quite so clear cut. Both free & paid traffic each have their own advantages & disadvantages.
I'll run over the primary pros/cons of each & then below, I'll show you some live affiliate marketing examples of each of the methods in action:
Free Traffic
Pro: Ummmm, it's free! (who doesn't love free?)
Con: It can take a lot of work & time to drive visitors
Paid Traffic
Pro: You can start getting visitors right away & easily scale
Con: It costs money 😭
Affiliate Marketing Examples (Free Traffic)
Since free traffic will most likely be the option that you're immediately drawn towards, I'll start by showing you some live affiliate marketing examples from affiliates that leverage free traffic.
And one of the most popular ways for affiliates to get free traffic is to simply create content online.
You see, when you create content online, search engines (such as Google) automatically discover it & they list within their results as an option for people to click on whenever they search for things related to it.
So as an example of this practice, take a look at the website in the screenshot below: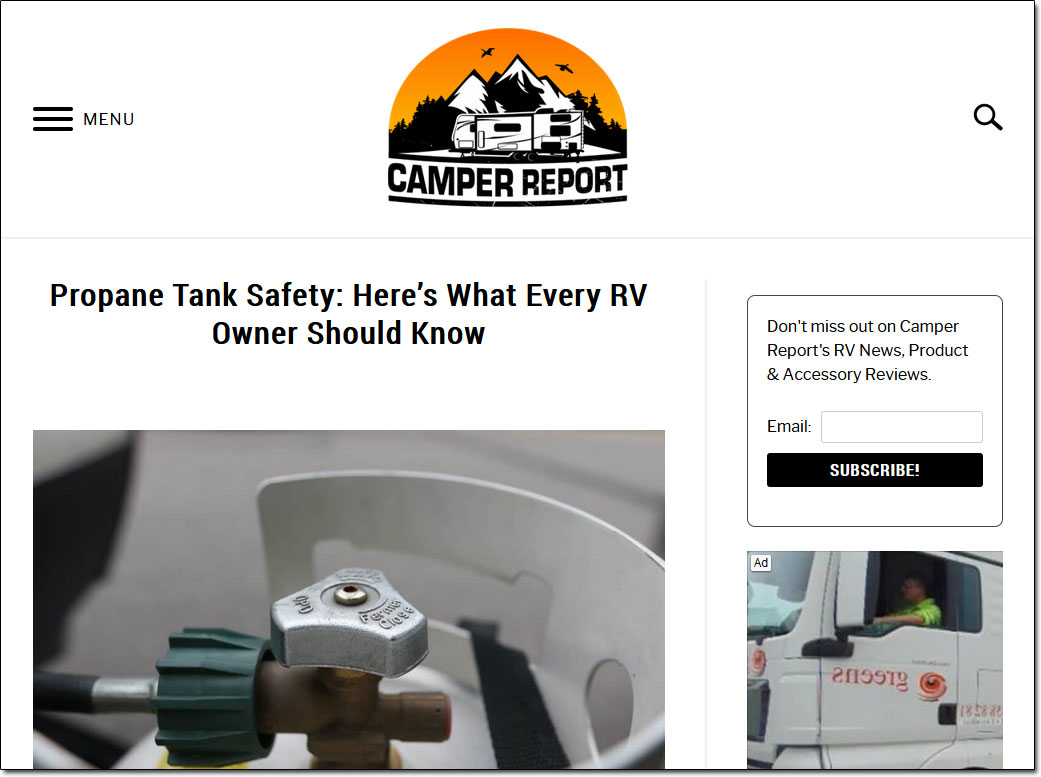 The website is named "Camper Report" and the owner of it publishes lots of helpful content on it related to camper vans & RVs.
The screenshot highlights one particular example piece of content which is titled "Propane Tank Safety – Here's What Every RV Owner Should Know" (as you can see above).
And if you were to head to Google & run a search for something along the lines of "rv propane tank safety" (or anything else that's related to the topic of that post), then you'd see the page listed within the results as an option to click on as shown below:

This means that from a one-time effort of initially creating the piece of content, the owner of that website will now be getting a stream of visitors coming through to his website from search engines…
And this gives him (or her) the opportunity to promote things to them as an affiliate.
Which, if we take a look further down the article, we can see is exactly what he (or she) is actually doing.
Take a look:

At the very bottom of the article, the author is suggesting various "safety tools" related to propane tank safety & he (or she) then links to the products pages on Amazon via affiliate links.
This means that if somebody comes from Google, reads that page, then clicks the link & decides to make a purchase, the author of that piece of content will earn a commission from the sale.
So even whilst the author is sleeping, he (or she) could potentially still be earning commissions from that piece of content… And that could continue happening for many years to come.
Pretty cool, right?
But creating written content on a blog or website isn't the only way to generate free traffic. In fact, it's merely one of many & there are plenty of other ways you can generate free traffic as an affiliate.
Another option, for example, involves creating YouTube videos.
For example, below you can see a YouTube video that appears as the first result when you search for the phrase "robot vacuum not charging":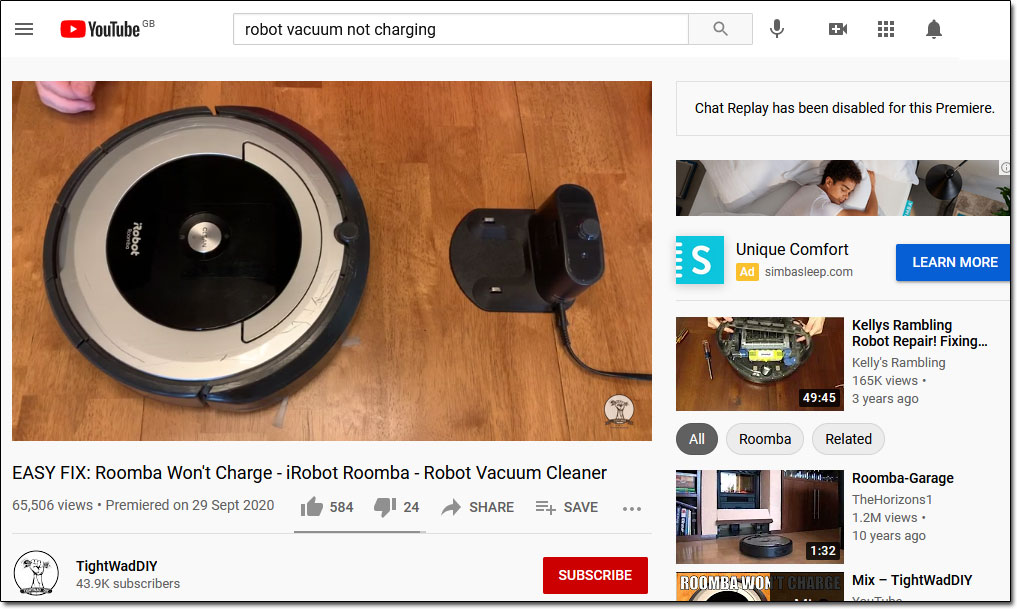 The video is just a really quick & simple 5-minute long video that explains how you can resolve the most common charging issues with your vacuum… And it's actually really helpful.
But if we then expand the video's description (as shown below), we can see that the creator is actually using the description area to promote various different robot vacuums on Amazon as an affiliate:

So again, if people watching the video happen to expand the description, then click on those links & make any purchases, the person that uploaded the video will get paid commissions from the sales.
And you can do this pretty much in almost any place that you can post content online… Even on Facebook, Twitter & Instagram, etc.
In fact, if you use the Instagram platform then you'll have almost certainly come across people promoting affiliate links in their bio as it's a really common way for "influencers" to monetize their profiles.
Here's what it looks like on Instagram (image/username blurred for privacy):

But ultimately, however you prefer to promote, free traffic is all about creating content – whether that be social media posts, written articles, videos on YouTube, etc & then it's about funnelling those visitors from your content through to your affiliate links.
You Might Also Like:
Affiliate Marketing Examples (Paid Traffic)
With paid traffic, instead of creating content & building up a source of visitors of your own you essentially just hand over some money & buy the traffic from somebody else instead.
The obvious benefits of this are that it requires very little work & it means that you can begin generating traffic almost instantly… But the downside is that it costs money & therefore involves risk.
Now, should you dive into paid traffic as a newcomer to affiliate marketing? My advice is generally no. I believe you should build up a source of free traffic first, then use your affiliate commissions to scale with paid traffic.
You see, paid traffic can *seem* like an easy way to begin generating affiliate commissions pretty quickly, but as a newcomer, it will be pretty difficult for you to figure out how to turn a profit.
Meaning that rather than "make money quickly", you'll probably just lose money quickly instead.
But I will still run through some paid traffic affiliate marketing examples all the same so that you can get a better understanding of exactly how it works & what it actually involves.
And I'll start with the example below which highlights how you can leverage YouTube for paid traffic: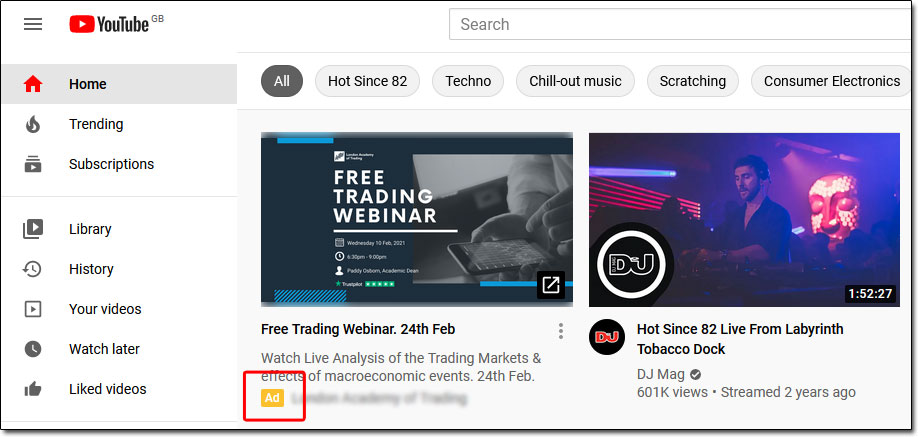 You see, at a glance, it appears that those are 2 videos shown side by side on the YouTube homepage but if you look more closely underneath the first "video", you'll see that it's actually just an advert.
And it's not just any advert – it's an affiliate advert.
The advert takes you through to a trading course & the final URL that's shown in the address bar reveals that the advert had been placed by an affiliate, as it includes his (or her) affiliate tracking ID.
So in this particular instance, here's the process works:
The affiliate finds an offer (the trading course)
The affiliate pays for advertising to promote the offer (through YouTube ads)
People click, sign up & ultimately buy the course
The affiliate earns a commission from the sale
Pretty simple, right?
And the reality here is that making money is as straight forward as just making sure that you are earning more in commissions for every click than you are paying in advertising for every click.
But in order to get those cost-effective-clicks, you need to get your ads in front of the right audience & that's why some affiliates chose to go down different routes.
For example, some affiliates choose to advertise on Facebook using Facebook Ads, some choose to advertise on Google using Google Ads & some people even chose to go down the route of solo ads.
But personally, I would never recommend solo ads (and I explain why here).
Either way, whichever route you go down the process stays the same.
Find a product or offer that converts well
Find a good audience that you can promote it too
Pay to advertise to that audience
Earn commissions from converted sales
So now that you've gained a basic understanding of affiliate marketing & the different traffic methods that affiliates use to actually generate their commissions, it's time for the all-important question…
What Is The Best Way To Get Started With Affiliate Marketing?
Well, as you can likely now see, when stripped down to the basics, affiliate marketing is actually pretty darn simple. All you need to do is find a product, find an audience, promote the promote to the audience & then earn commissions.
But how do you actually find products?
How do you get approved into affiliate programs?
And how do you effectively promote the products?
Well, the good news is that those are all of the exact questions that I have answered in my very own free step-by-step affiliate marketing training program Commission Academy.
Through my Commission Academy course, you'll be shown step-by-step how you can set up a thriving affiliate business (starting with free traffic), even if you're just a beginner.
And then once you're set up & have begun generating visitors & sales, you'll be shown how you can then use your profits & leverage paid traffic to take your business to the next level.
So if affiliate marketing is something that interests you & you'd like to get started with it & begin earning money from it for yourself then I'd highly recommend that you check out my free course.
But either way, whatever you decide to do I just hope that you found this article helpful & insightful.
And, of course, if you happen to still have any questions or comments then don't hesitate to leave them below.