This morning I just so happened to stumble across a money-making system named the AliProfits System which presented me with a video claiming that it could change my life…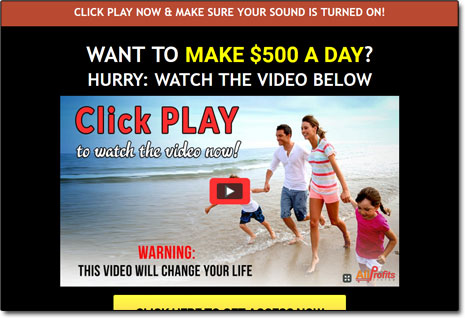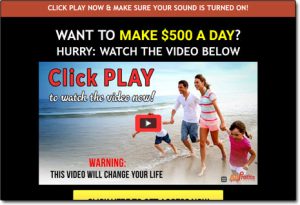 Apparently, according to the AliProfits System website if I wanted to make an instant $500 all I needed to do was proceed to watch the video… So naturally, that's exactly what I did – because after all, I was pretty curious as to what it was all about…
And did I get my $500 as promised? Well no, not quite… But instead, the video went on to state that if I continued to sign up & try the system out I could actually quite easily make $1,298 through an internet giant named AliExpress.
But this is where a catch arose… The catch was that in order to sign up to "try it out" I had to firstly hand over $37 of my own hard-earned cash which is a trick that's often associated with get-rich-quick scams.
So what's the truth about the AliProfits System? Does it really work as promised or is it just another scam to avoid? I decided to put it to the test to find out & in this AliProfits System review, I'll be uncovering the full truth along with everything else you need to know.
What Is The AliProfits System?   |   How Does The AliProfits System Work?   |   The Costs   |   Is The AliProfits System a Scam?   |   The Bottom Line   |   A Better Alternative
What Is The AliProfits System?
What the AliProfits System actually is & what it portrays itself as on its website are 2 entirely different things… You see essentially upon landing on the AliProfits website you're almost led to believe that you're going to be getting access to an automated money-making system, but that is NOT what it is.
In fact, the reality is that couldn't be further from the truth.
The AliProfits website states that the process consists of just 3 simple steps. You're told to watch the video, fill in your details & then follow some simple step-by-step instructions to begin generating "real spendable cash" as shown below: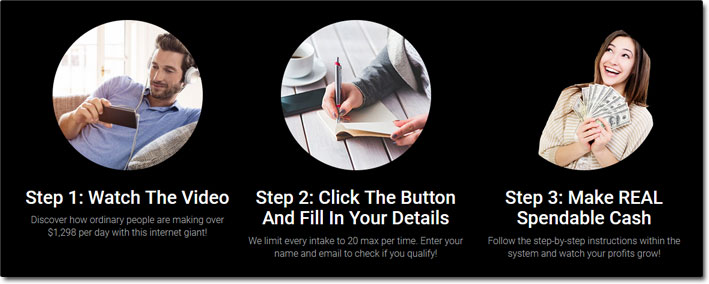 But whilst that's "technically" true in a sense, the process has been extremely shortened down & there is absolutely no way that making money with the AliProfits system is anywhere near as simple as it's made out to be in those steps.
The reason for that is because the AliProfits System is geared around something called dropshipping, which is a very complex (and potentially very expensive) way to get started with making money online.
You'll see why in the next section when I show you exactly how it all works…
How Does The AliProfits System Work?
So as I've just mentioned in the previous section of this review, basically, the AliProfits system is geared around a method known as dropshipping which in short basically involves selling physical products online.
But the AliProfits system isn't any sort of "automated money-maker" like it makes out to be, it's actually just a training program…
So if you were to hand over your cash & buy the AliProfits system expecting to begin making money almost right away then you'd likely just find yourself disappointed. The real truth is that very few, if any, people at all will make money with AliProfits.
The reason for that is because not only is dropshipping quite a challenging way to make money, but the training provided by the AliProfits system isn't the greatest either… And nor is it complete.
Instead to get access to the "full program" you'll be asked for more money on the inside. The advertised cost of $37 is basically just a trick to get you in the door, and then they're hoping that once they've got your credit card details on file it'll be easier to get you to spend more money which is when you'll be hit with the additional upsells.
But I hear ya… What the heck is dropshipping?
Dropshipping is essentially where you sell products online but have them shipped directly to the customer from the supplier so that you don't have to hold any stock or spend a great deal of money on products upfront.
At a glance, it can sound quite appealing because of this, but the problem is that it actually requires a LOT of work since you have to manage sales, orders, refunds, support, etc… And also it generally requires a very large advertising budget too.
So most people who try dropshipping simply end up failing – however, because it "sounds" easy on the surface there have been many programs (like AliProfits) selling it as a dream way to make money so that the creators of those programs can just earn at the expense of the members that sign up to them.
My Ecom Club was another big one that I previously exposed here on this blog too.
The good news though is that whilst dropshipping isn't all that great, there is a similar but MUCH better alternative known as affiliate marketing.
Affiliate marketing is better because all you're required to do is connect buyers with the products that they're looking for & then you get paid commissions by the sellers in return if they happen to make a purchase.
Plus you can get started with affiliate marketing for free at Commission Academy.
So rather than having to deal with support, refunds, orders etc like you do with dropshipping, with affiliate marketing you let the sellers deal with all of that… Your job is solely to promote the products, that's all.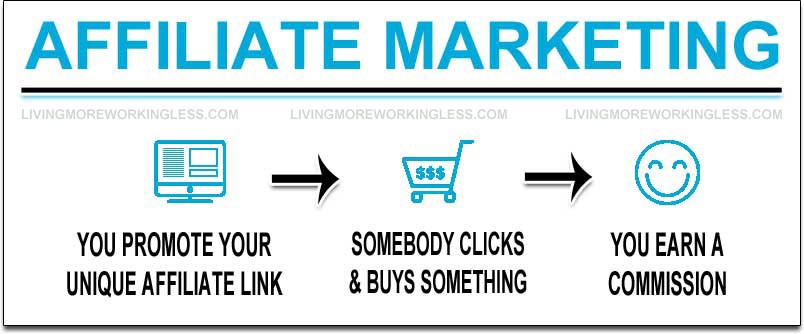 And there are many companies that have affiliate programs, including most of the big names like Amazon – meaning you can leverage their reputation as well which will further help you to make more money.
But let's say you're dead set on dropshipping for whatever reason, let's keep looking into AliExpress to see if it provides any value for money at all…
You Might Also Like:
How Much Does The AliProfits System Cost?
Whilst carrying out research into the AliProfits System what I discovered was that it seems the creator of it (who by the way happens to remain anonymous) clearly couldn't see to figure out a price for it.
As shown below some pages of the AliProfits website offer the system for sale for $37, whereas some offer it for $9:

It doesn't matter which one you purchase, you get access to the exact same thing – which is a little bad don't you think?
I mean it's like a shop selling the exact same product to one person for one price, and selling it to another person for a different one. I know if I paid the higher price I would be pretty darn annoyed to find out that others are getting it cheaper.
But regardless it doesn't matter too much because in the grand scheme of things those $37 and $9 fees are almost irrelevant since those are basically just fees to "get your foot in the door" so to speak.
They don't actually get you access to the entire program, and instead, on the inside, you are repeatedly presented with several upsells which it is stressed that you must purchase to see "maximum success".
All of those upsells are just 1-click billed too, so it looks like the creator is just hoping that once your credit card is saved you'll just get trigger happy & spend more money since you've spent some already.
So yeah, realistically if you want to get access to everything inside of the AliProfits system then you will be looking at spending hundreds of dollars – and on top of that if you truly want to stand any chance of success with dropshipping then you should have an advertising budget of at least $5,000+ set aside.
That's $5,000 you can actually afford to lose by the way (because most people don't actually see success with their first paid advertising campaigns).
Or alternatively like I mentioned earlier in this review you could just choose affiliate marketing instead, which in my opinion is MUCH better – and certainly doesn't require anywhere near as much money to get started with.
But let's say you've got that kind of money to play with & you're still interested in dropshipping specifically…
Is The AliProfits System a Scam?
Well in my opinion it is, and at the same time, it isn't. The reason I say that is because yes the method itself (dropshipping) is a method that you could indeed technically make some money with… And AliProfits does indeed offer some training on that.
However in the same breath, I think the AliProfits system not only massively over-hypes the method, but it also hides the true cost of it – and the reality is that very few people (if anybody at all) will make money as a result of purchasing AliProfits.
Instead, it will mainly just be the creator cashing in at the expense of the others that he tricks into signing up in the hope of making hundreds of dollars per day.
So from a technical standpoint, it is legitimate in the sense that it does actually give you some training in return for your money (even if in my opinion it isn't all that good)… But from a moral standpoint, in my opinion, it is kind of a scam.
The Bottom Line
There is simply no way that I will be recommending the AliProfits System because, in my opinion, I believe it has been launched with the main intention of taking advantage of you as opposed to actually helping you.
You see yes, you may be able to make some money with the method behind it (which is dropshipping) but the likelihood is that you won't. The reason for that is because not only is the method challenging in itself, but the training provided via the AliProfits system is in my opinion very low quality too.
On top of that, I really dislike the fact that the AliProfits system hits you with several extra costs once you're inside. They don't make those costs clear & they make out as if the fee of $37 gets you access to everything, which it clearly doesn't.
So overall I am going to be recommending that you steer clear of the AliProfits system because the likelihood is that if you join you will just find yourself losing money as opposed to actually making it… Something you certainly don't want.

A Better Alternative
The sad truth is that unfortunately most of the programs promising to help you make money online are scams. I can say that confidently after exposing over 500+ of them here on this blog.
But the good news is that even though most of them are indeed scams, there are actually some very good programs in amongst them - some programs that can truly help you to earn money.
And out of all of the legit programs I've seen, the one I would recommend the most to anybody looking to get started online is Commission Academy. In my own opinion, that's the best place to start.
At Commission Academy, you'll be provided with everything you need (including the training & tools) to begin earning real money by promoting products or services for companies like Amazon online.
The best part is that there's literally no limit on the amount you can earn with it & the process is pretty simple which means that it's absolutely perfect for people that don't have much experience.
Some wealthy affiliates even earn as much as 5-figures per month... Or more!


I mean don't get me wrong, that kind of money won't just fall into your lap without doing any work... But the harder you're willing to work at it, the more you stand to earn with it.
So if you're looking to get started but don't know which route you should go down or which program you should join (and don't want to waste money on bogus things that don't actually work), then I'd highly recommend checking out Commission Academy first. You can learn more about it here.