Have you gone through a Bitcoin Frontiers review before? We have checked various opinions about Bitcoin Frontiers and finally came to the conclusion that we need to come up with our own fact-based review for our readers.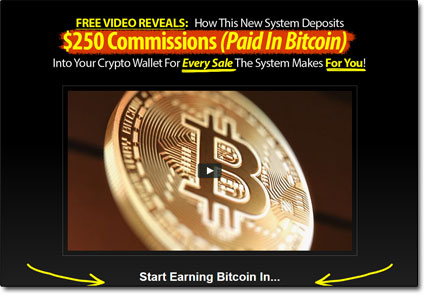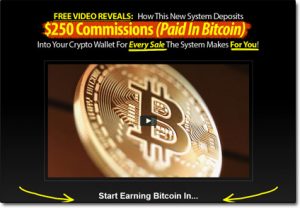 Bitcoin Frontiers is an educational product that aims towards educating you about Bitcoin and blockchain. But it is important to check out the legitimacy and performance level of this training/educational program.
After reading this third-party Bitcoin Frontiers review you will be able to make the right decision about buying or rejecting this offer.
What Is Bitcoin Frontiers?   |   How Does Bitcoin Frontiers Work?   |   Is Bitcoin Frontiers a Scam?   |   A Better Alternative
What Is Bitcoin Frontiers?
Bitcoin Frontiers is an educational product related to cryptocurrency and blockchain. Franco Gonzalez and Clay Montgomery are the couple of individuals who introduced this program in February 2019. Both are well known for their extensive knowledge of Bitcoin and blockchain.
The program offers educational products and as we write, there are a couple of products on offer which are as follows;
1. Bitcoin Adventurer
This educational stuff is available at $350 and let us not forget that you need to pay in Bitcoin (which means it will be very difficult to get your money back if you come across any issues). That aside, the following are the major areas the training covers:
Bitcoin Introduction
Explanation of Blockchain
The basics of Cryptocurrency
Investing/Trading Bitcoins
Coinmama Adventurer
Coinbase and Coin Telegraph Adventurer
Bitpay Adventurer
Apart from the educational stuff, you also get access to a commission-based sales program that qualifies you to sell this product to earn a 100% commission on any sales that you manage to generate.
The price of the product is $250 and the remaining $100 is basically the annual affiliate fee credited to the company's account… So whilst they claim a 100% commission, take note that you will actually only earn $250 – even though it is a $350 sale.
A bit of trickery with their wording in my opinion…
2. Crypto Mastery Level
This is the higher-level educational stuff priced at $1,000. It claims to keep you up-to-date with latest news and trading information in crypto-industry. It educates you on how to make use of the latest working trading strategies. In addition, you also get the reselling rights.
In short, this program appears to offer two promising ways to generate profit. Firstly, you learn how to trade Bitcoins and secondly, you're able to earn affiliate income by selling these products to others.
How Does Bitcoin Frontiers Work?
Bitcoin Frontiers claims to serve you with the necessary material for effective marketing. It includes the "Affiliate System" which comes with a pre-coded affiliate page. Then you have access to complete stats of your performance, referrals, and leads. And let's not forget the auto-responder for effective email marketing.
On paper, Bitcoin Frontiers is a promising passive income-generating opportunity. However talking practically, it takes a lot to make things work the way they promise in the sales pitch.
The problem is that Bitcoin Frontiers is built around a MLM model that is there to attract buyers. They are basically focusing on recurring sales however take note that on average only 1% of all participants in MLM programs actually ever make a profit.
And in case you don't already know, a MLM model looks somewhat like this: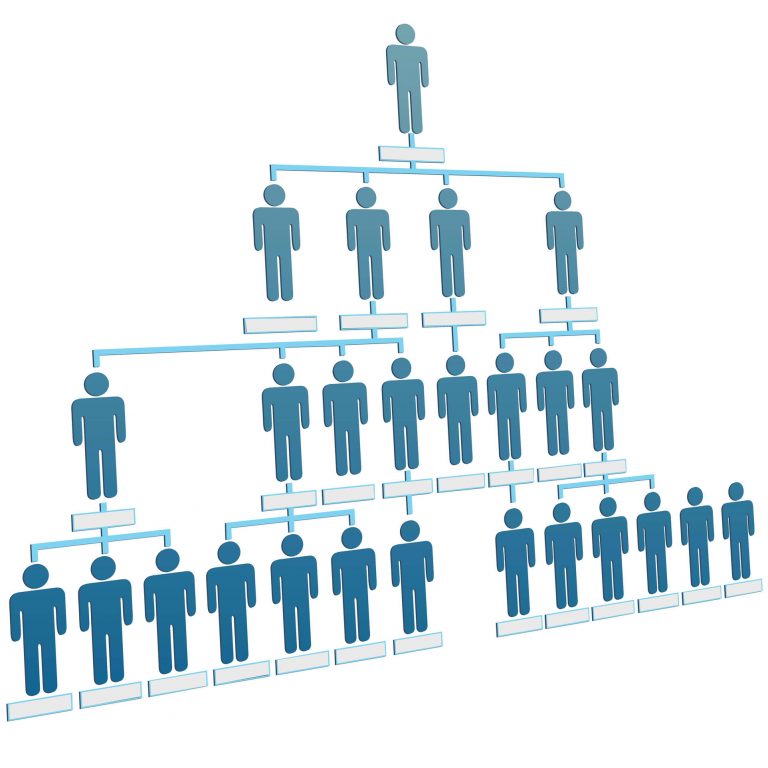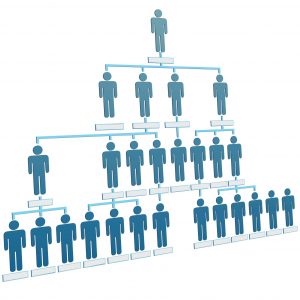 Yes, the potential for earning could be huge (for the 1%). The business model is fairly simple. The offer comes with marketing material and sales system. But we must not forget that crypto-based programs are often misleading.
Bitcoin Frontiers is also a misleading platform because it has less to do with crypto and more to do with affiliate sales. The truth is that the crypto industry is extremely risky. And you have to be exceptional at online marketing to actually generate income by selling this product to others.
So in short Bitcoin Frontiers is primarily an MLM model that aims at making more and more sales instead of focusing only on the educational stuff. As far as I'm concerned it is no different than BitConnect and USI Tech. Both of these programs failed to impress.
Bitcoin Frontiers could only generate income for those expert marketers who could make use of any other program that requires marketing skills. We are not confident about this platform because the educational stuff they offer doesn't actually ensure profitable trading.
The truth is, the crypto industry is basically on its decline and it never recovered after the steep fall in 2018. It is extremely unpredictable and risky. People only talk about the pre-2017 rise in the industry but they fail to admit that it is not going to happen again. Those conditions would never materialize again.
And the people that are saying the good things about Bitcoin Frontiers are those that are promoting it. They're simply saying good things because they're making their money by recruiting others into it… That's why I felt the need to put together a REAL review of Bitcoin Frontiers here.
Which brings me onto…
Is Bitcoin Frontiers a Scam?
In concluding our Bitcoin Frontiers review we have reached the conclusion that this program is not technically a scam. But it doesn't qualify Bitcoin Frontiers to be a recommended opportunity.
You can try your luck only if you are an expert affiliate marketer. If you are not good at generating affiliate sales then you need to avoid this platform and look for something that matches your expertise.
If you are a beginner then I would advise you to stick with a legitimate & proven program such as Commission Academy which has been specifically built to help newcomers get started. They provide you with all of the tools & support you need too.
Also, there is the fact that Bitcoin Frontiers could quite easily be just a well-disguised pyramid scheme. The whole recruiting structure is certainly pyramid-shaped due to its MLM model & in my opinion, it seems the focus is on recruiting people rather than retail sales, which would indeed make it a scheme.
So overall with that in mind there is simply no way that I will be advising you join Bitcoin Frontiers. Instead, I would actually advise that you steer clear of it & simply stick with one of these other legitimate methods instead.
But whatever you decide to do I just sincerely hope that my review of Bitcoin Frontiers here has given you a good insight into how it all really works & I hope that it has helped you to save your money. If of course though you still have further questions or comments then don't hesitate to leave them below. 🙂
A Better Alternative
The sad truth is that unfortunately most of the programs promising to help you make money online are scams. I can say that confidently after exposing over 500+ of them here on this blog.
But the good news is that even though most of them are indeed scams, there are actually some very good programs in amongst them - some programs that can truly help you to earn money.
And out of all of the legit programs I've seen, the one I would recommend the most to anybody looking to get started online is Commission Academy. In my own opinion, that's the best place to start.
At Commission Academy, you'll be provided with everything you need (including the training & tools) to begin earning real money by promoting products or services for companies like Amazon online.
The best part is that there's literally no limit on the amount you can earn with it & the process is pretty simple which means that it's absolutely perfect for people that don't have much experience.
Some wealthy affiliates even earn as much as 5-figures per month... Or more!


I mean don't get me wrong, that kind of money won't just fall into your lap without doing any work... But the harder you're willing to work at it, the more you stand to earn with it.
So if you're looking to get started but don't know which route you should go down or which program you should join (and don't want to waste money on bogus things that don't actually work), then I'd highly recommend checking out Commission Academy first. You can learn more about it here.