The Digital Millionaire Secret system claims that it can enable you to generate quick & easy profits of $2,740 per day from home.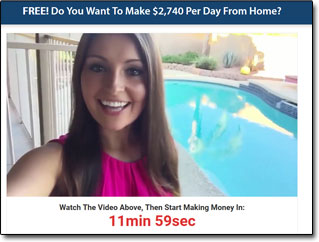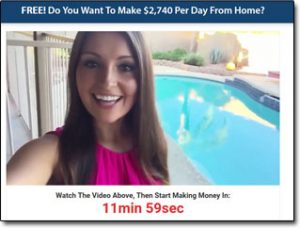 And funnily enough, $2,740 per day multiplied by 365 equals 1 million dollars so ultimately this system is claiming that it can make you a millionaire in just 1 year which I think you'll agree is a pretty bold claim.
I actually decided to try this system out first hand & I wanted to share my personal experience with you to give you a better insight into what it's all about (and if it really works).
So if you've come across the Digital Millionaire Secret system & you're trying to figure out if you can actually make any money with it then rest assured you've landed in the right place.
What Is Digital Millionaire Secret?   |   What Is Digital Altitude?   |   My Experience With Digital Altitude   |   The Good Points   |   The Bad Points   |   Is Digital Millionaire Secret a Scam?   |   A Better Alternative
What Is Digital Millionaire Secret?
The funny thing is that "Digital Millionaire Secret" isn't actually a system at all, it's merely a sales funnel that's been designed to get you to buy into an opportunity named Digital Altitude, kind of like the other one I recently reviewed named Aspire Today. Both are made out to look as if they're stand-alone systems, but in truth, they're not.
After watching the 12-minute long video & paying the $37 joining fee (which reduces to $1 if you try and exit the purchase page) you'll realize that you've actually bought into Digital Altitude, not the "Digital Millionaire Secret".
Whilst this may seem like a bit of a sneaky tactic it's actually quite common practice in the online marketing world. Basically, when companies start to age their sales pages begin to get a little less effective & so they often end up launching additional sales funnels to try & spring some life back into their business.
So that brings us on to the next point…
What Is Digital Altitude?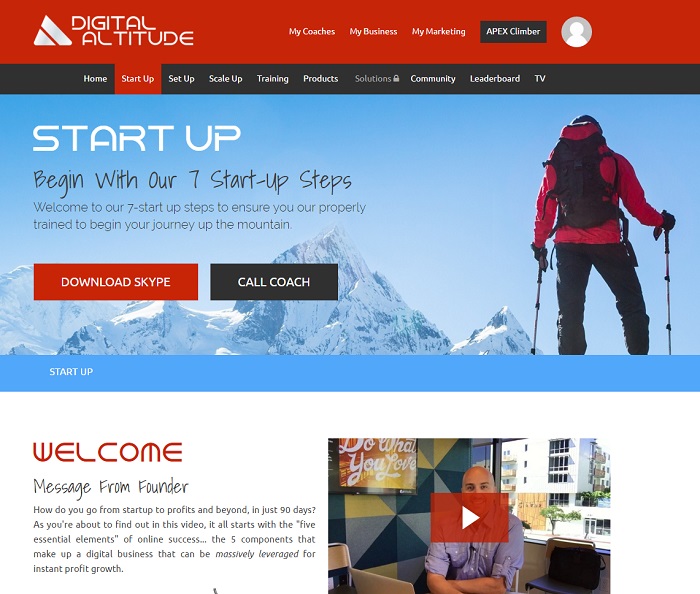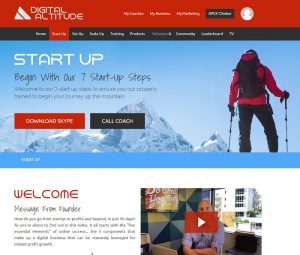 Since the Digital Millionaire Secret system is essentially just a sales pitch to get you to buy into Digital Altitude you're probably wondering what the heck DA is all about & whether or not it's worth your time.
To put it simply Digital Altitude is basically a high-ticket network marketing/MLM opportunity, similar to the likes of MOBE (which is a company you may already have heard of).
In my eyes DA isn't technically a scam because there is the potential to make money, however, it's heavily focused on buying into the opportunity yourself & then selling the opportunity onto other people which isn't a business model I'm particularly fond of… and it's something I'd class as 'borderline legit'.
The other thing I don't really like is how the business is being portrayed. Whilst you can potentially make money with DA, it's not going to happen magically – like with any other business online or offline it's going to require a lot of time, effort & not to mention money. I feel that the Digital Millionaire Secret makes it sound way too easy and doesn't give people a true representation of what the business is actually about.
The Digital Millionaire Secret video kind of leads you towards thinking that you're buying into some sort of done-for-you automated system that's going to generate you quick & easy profits around the clock which couldn't be further from the truth.
These are the reasons why after briefly trying out Digital Altitude I decided not to pursue with it, as I always want to make sure I'm promoting massive value to people & I just didn't really feel like DA fit the bill.
Sure you can make a lot of money with it, and a handful of people are, but I feel overall in the long run integrity is more important…
Would you really want to sell something to people that you didn't personally find value in yourself? I hope not.
My Experience With Digital Altitude
Last year it seemed that pretty much every place I went online I came across Digital Altitude & so eventually after a handful of exposures I decided to take the leap & try it out to see what it was all about.
I paid $37 to join & then I was led through a series of setup videos only to find that in order to proceed to each next step I had to keep calling up my "coach". After going through about 6 of the steps I realized that my coach wasn't really a coach, he was a salesperson who had simply been building a relationship with me over the course of the steps to push me into upgrading to the next level (sorry, I mean purchase the first product).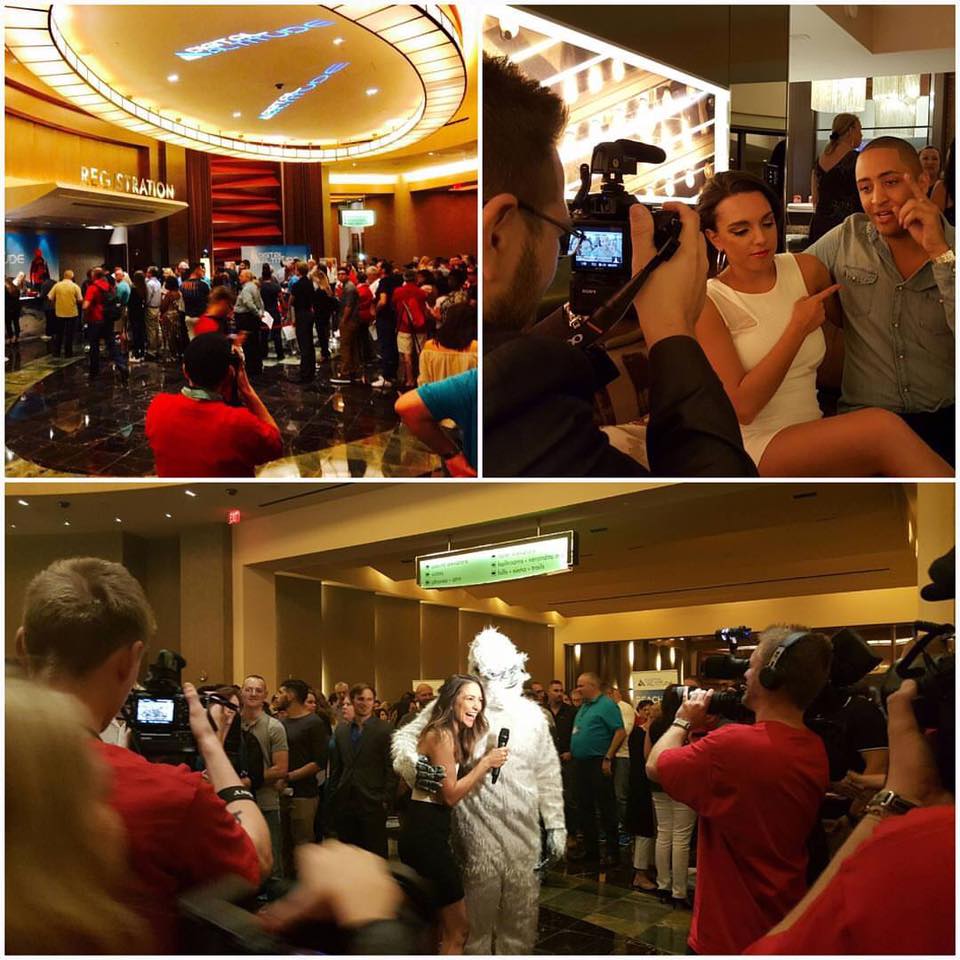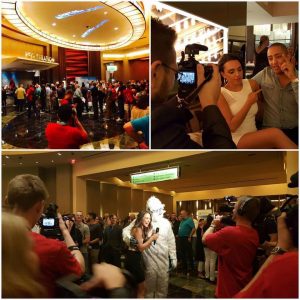 By this point, I was hyped up so regardless I decided to go for it… I thought what the heck, it's worth a shot & I even ended up flying out to their Las Vegas event by myself because I was totally pumped about the opportunity.
However, when I came back and the hype had died down I kinda stepped back & took a look at it then realised that I hadn't actually gotten a great deal of value out of it. I was just running on hype…
Then I questioned whether or not I would be happy promoting it to other people (which was the only way to make money from it) and I decided that to be quite honest, I wouldn't… and therefore I decided not to promote it.
So back to the Digital Millionaire Secret system…
The Good Points
There is the potential to make money with this system so it's not technically a scam.
With it being a network marketing company there is the opportunity to link up with successful entrepreneurs
The "coaches" will help you close the high-ticket sales
The Bad Points
The sales page makes out it's going to be a lot easier than it actually is
You're not told you need to purchase the products to earn commissions on them
Your "coach" is actually a salesperson who will nudge you into upgrading
The whole concept is based around reselling the opportunity onto other people
The products seem to be priced with commissions in mind as opposed to their level of value
You Might Also Like:
Is Digital Millionaire Secret a Scam?
I'm not going to label this system as a scam because there is definitely the potential to make money, but unless you already have lot's of online marketing & network marketing experience it's going to be a lot harder than it's made out to be in the sales video.
This is by no means an automated system & even as an online marketing expert you'd find it difficult to generate the consistent daily profits of $2,740 that you're promised on the sales page.
Basically, I feel that the biggest problem with this system is that the sales page is very misleading and on top of that it's way too heavily focused around reselling this same opportunity onto other people. If you were given solid training that you could apply to any online business then my verdict on this system might have been different, but because it's heavily geared towards promoting this same opportunity I'm not going to be recommending this system at this moment in time.
I also don't like the fact that in order to earn the commissions on the products you have to first purchase them yourself. I feel that you should be purchasing the products because of the value they provide, not simply because of the commissions that they can enable you to earn. This also means that there's risk involved too as you have to make an initial outlay (the product purchases) before you can proceed to make money with this system.
There are many other training programs out there (many of which are actually free) that provide just as high, if not even higher quality content than the Digital Millionaire Secret / Digital Altitude system & for that reason, this system will be getting a thumbs down from me.
If they switch up their training in the future then I may change my decision, but until then I feel that I've concluded on a fair verdict & I hope my review was able to help you make a decision as to whether or not you want to personally get involved with this system yourself.
If you still have any questions that you feel I haven't answered simply leave a comment below & I'll do my best to help. I regularly check & keep on top of my blog's comments so I should be able to respond to you fairly quickly.
A Better Alternative
The sad truth is that unfortunately most of the programs promising to help you make money online are scams. I can say that confidently after exposing over 500+ of them here on this blog.
But the good news is that even though most of them are indeed scams, there are actually some very good programs in amongst them - some programs that can truly help you to earn money.
And out of all of the legit programs I've seen, the one I would recommend the most to anybody looking to get started online is Commission Academy. In my own opinion, that's the best place to start.
At Commission Academy, you'll be provided with everything you need (including the training & tools) to begin earning real money by promoting products or services for companies like Amazon online.
The best part is that there's literally no limit on the amount you can earn with it & the process is pretty simple which means that it's absolutely perfect for people that don't have much experience.
Some wealthy affiliates even earn as much as 5-figures per month... Or more!

I mean don't get me wrong, that kind of money won't just fall into your lap without doing any work... But the harder you're willing to work at it, the more you stand to earn with it.
So if you're looking to get started but don't know which route you should go down or which program you should join (and don't want to waste money on bogus things that don't actually work), then I'd highly recommend checking out Commission Academy first. You can learn more about it here.